Z Zegna Spring/Summer 2018 collection - a Vintage Regatta
Z Zegna unveiled its TECHMERINO™ SS18 collection, in collaboration with The Woolmark Company, during the 92nd edition of Pitti Uomo, Florence. TECHMERINO™ is a fusion of the best attributes of Merino wool with the most sophisticated wool processing and finishing techniques. The result is a breathable water resistant fabric that adapts to the ambient temperature and is quick drying.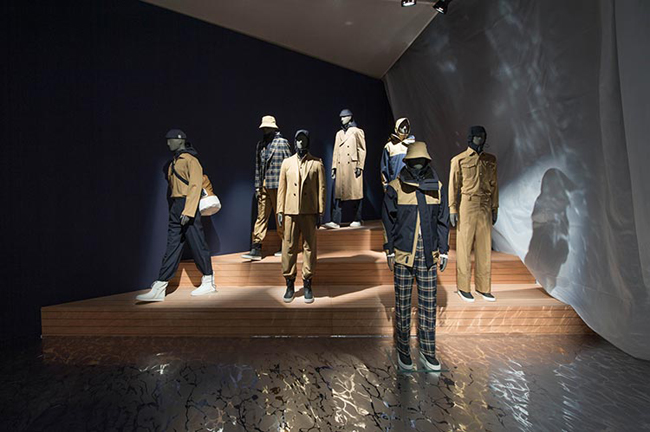 Z Zegna Spring/Summer 2018 collection
TECHMERINO™ introduces a new way to enhance the versatile characteristics of Merino wool in the activewear market, highlighting the fibre's ideal use for sporting activities. Merino wool is one of the most technically advanced natural fibres in the world, with exceptional properties of moisture management and temperature control. It combines lightness, softness and breathability with outstanding performance, with no other fibre – natural or man-made – able to match all of wool's benefits.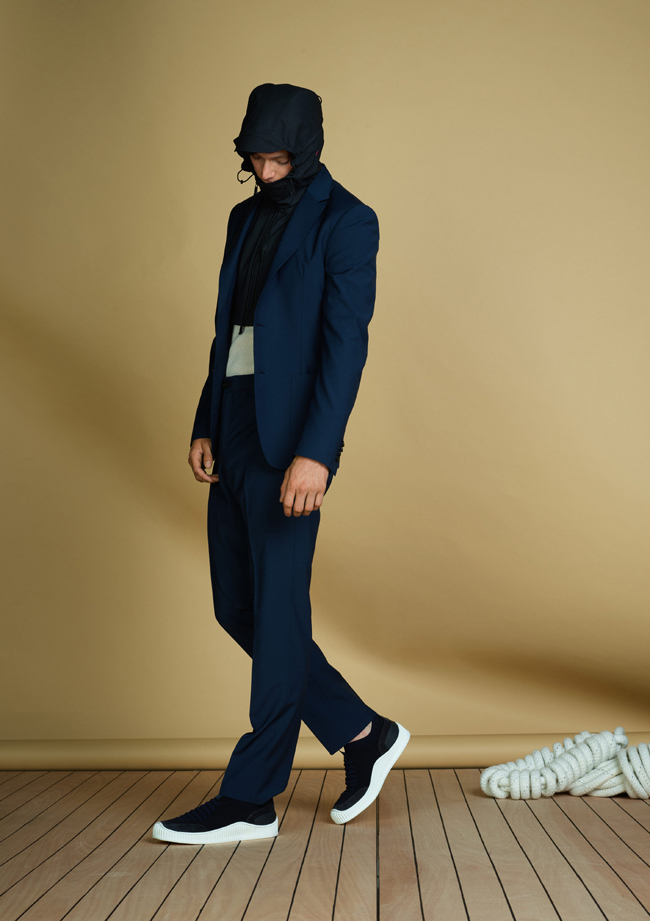 Ermenegildo Zegna has always chosen Merino wool as the fibre of excellence for its collections.
"We are very pleased to partner with Ermenegildo Zegna for this project," explains The Woolmark Company Managing Director Stuart McCullough. "The activewear market is continuing to grow at an explosive rate and our collaboration with Ermenegildo Zegna further positions Merino wool as a versatile, multifunctional fibre in the sportswear sector. As the global authority on wool, we not only pride ourselves on being at the forefront of innovation, but also on the transfer of our knowledge of the fibre."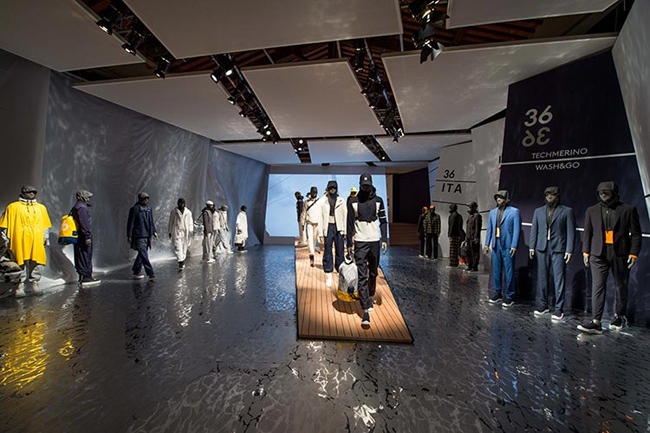 The Spring/Summer 18 TECHMERINO™ collection will be available globally from February 2018 during which the shop windows of 120 Zegna flagship stores will be set up to highlight the exclusive features of this noble fibre. At Pitti Uomo, the collection can be previewed in Teatrino Lorenese.
Thirty-six years of performance, fueled by a fascination for the open seas. Where the wind can turn from friend to foe, and the breaking crest of every wave longs to tell its story. In a reality where speed is measured by knots and every breath is taken with anticipation, Zegna has accompanied some of the most elegant and challenging Regattas since the early 1980s.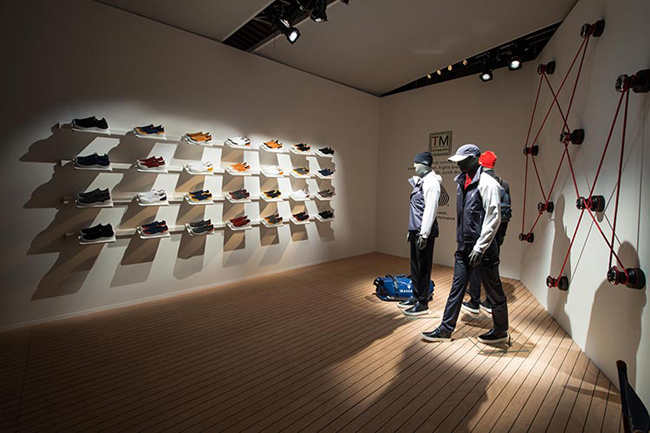 Now, Z ZEGNA blends a vintage regatta spirit with performance-enhanced garments to create a new seasonal wardrobe as suitable for the deck as for the city. The eclectic mix of contemporary Italian style and active-wear emphasize uninhibited motion. As navy and deep ocean blue are paired with matt black and aluminum greys, subtle whites and vibrant maritime-inspired accents in yellow and orange are boldly decisive. Silhouettes are sharp yet easy, sportswear layering plays with innovative tailoring, cutting edge details and an ample use of nautical-inspired chromatic graphics encourage a sense of freedom and the thirst for adventure. The vintage regatta influence extends into the accessories, featuring a selection of TECHMERINO™ wave sneakers and rubberized leather boots paired with colorful boat bags in tridimensional sailing fabric, water-repellent TECHMERINO™ backpacks, ocean hoods and softshell sailing hats.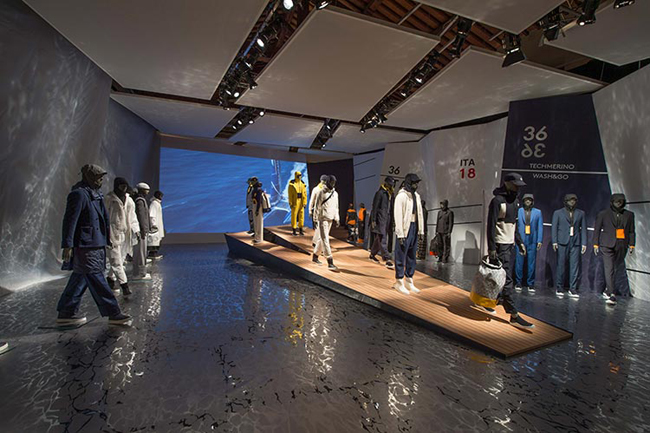 To ensure optimal performance in dynamic situations, the TECHMERINO™ collection sports naturally-enhanced pure Australian merino wool garments certified by The Woolmark Company. The incredible benefits of this noble fiber help to ensure unrestrained freedom and breathability even on hot summer days. Innovation in TECHMERINO™ tailoring debuts with TECHMERINO™ WASH & GO suiting which is domestically machine washable while maintaining the same performance with a natural casual fit.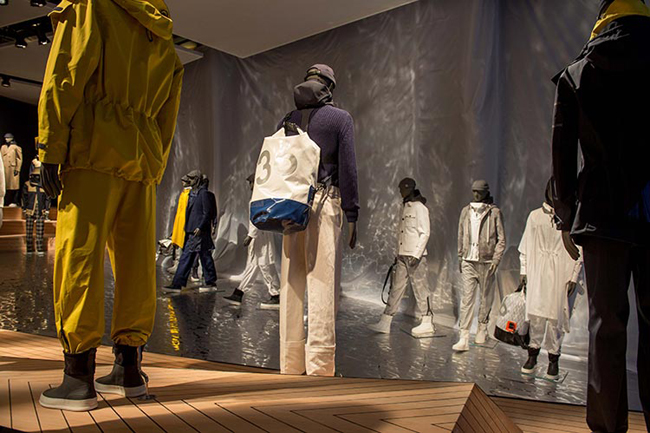 The Z ZEGNA SS18 collection, with its dynamic style attitude, is the perfect evolution to the brand's "Tailoring meets Performance" state of mind.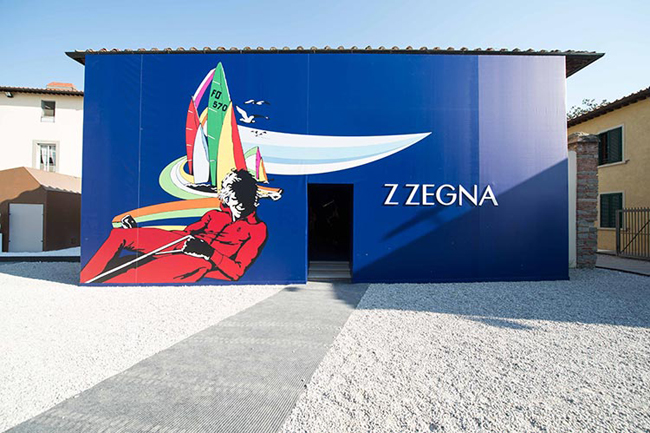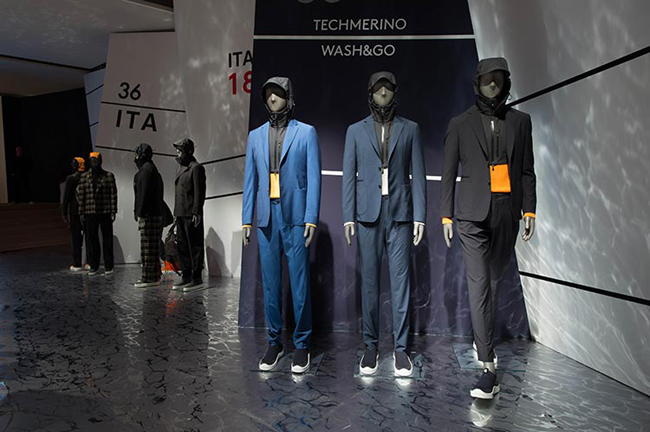 Photos: woolmark.com


Hits: 3764 | Leave a comment