Billionaire Autumn/Winter 2017-2018 collection
Once upon a time, in the not-so-distant past, the world used to tune in every week to watch rich and powerful families feuding. Long before the dawn of reality TV shows, this was when glamorous soap operas still ruled the planet, and one show dominated them all: Dallas.
Set on Southfork ranch and in the boardrooms of skyscrapers, Dallas was the epic story of the Ewings, a warring dynasty at the quaking centre of the oil industry. From Los Angeles to Paris and Hong Kong, audiences religiously watched the ongoing saga of battling brothers JR and Bobby Ewing, as they fought over the future of the family business. Each episode was a social event, each series becoming a cultural and global phenomenon.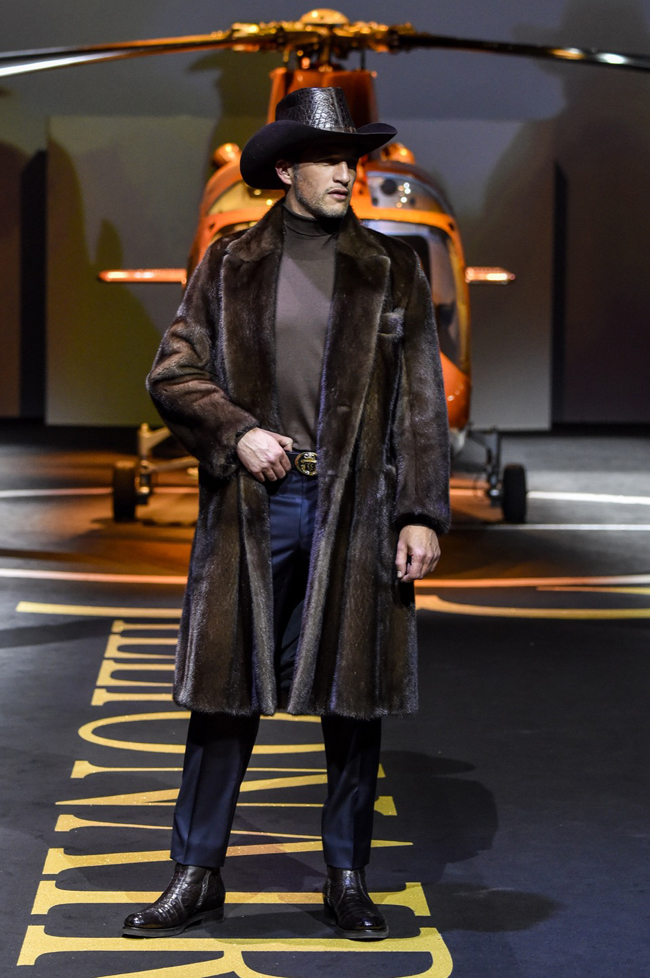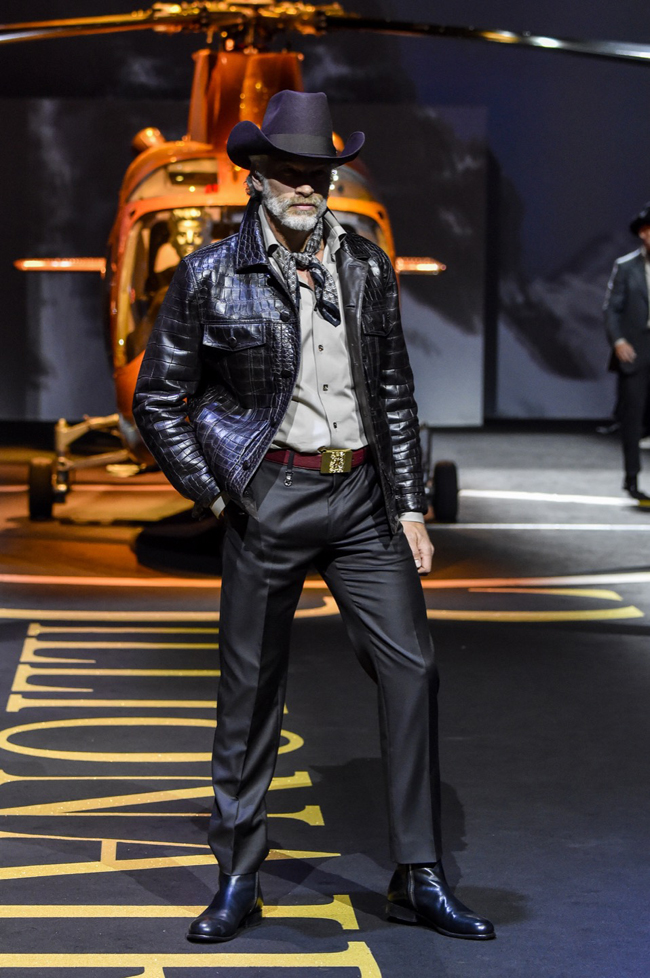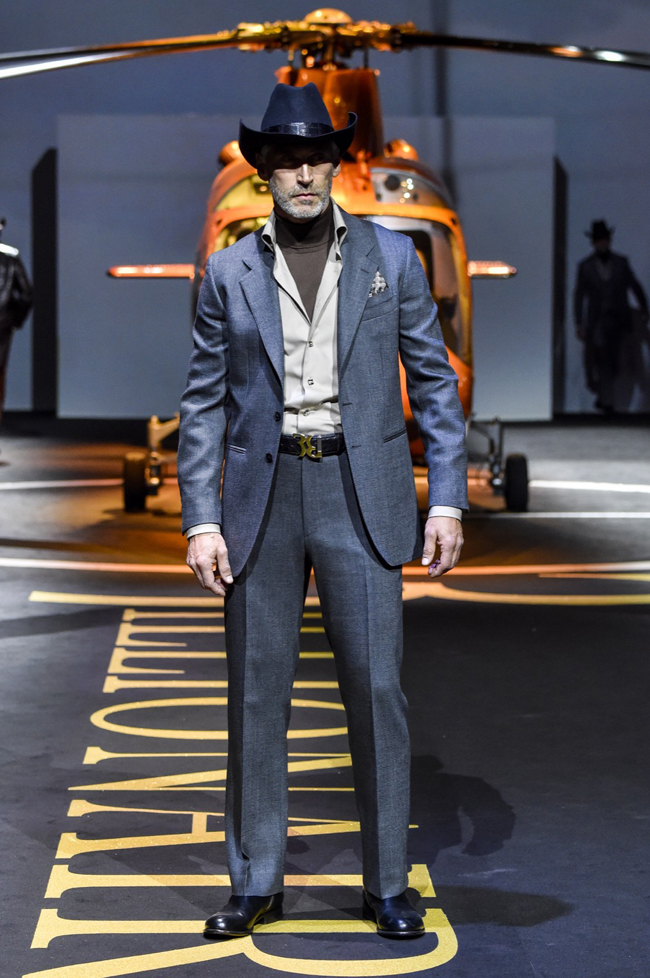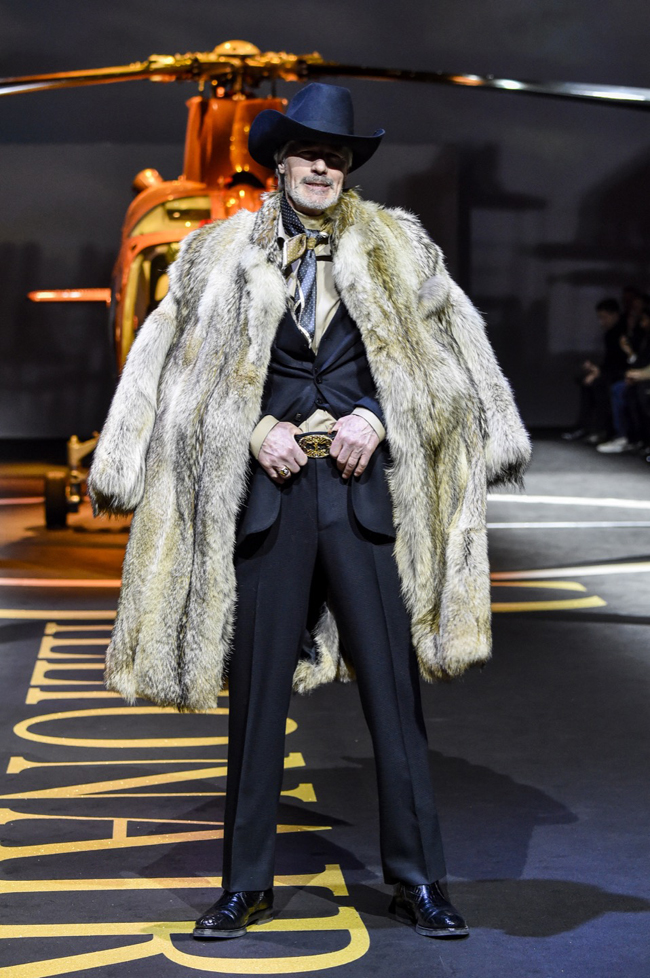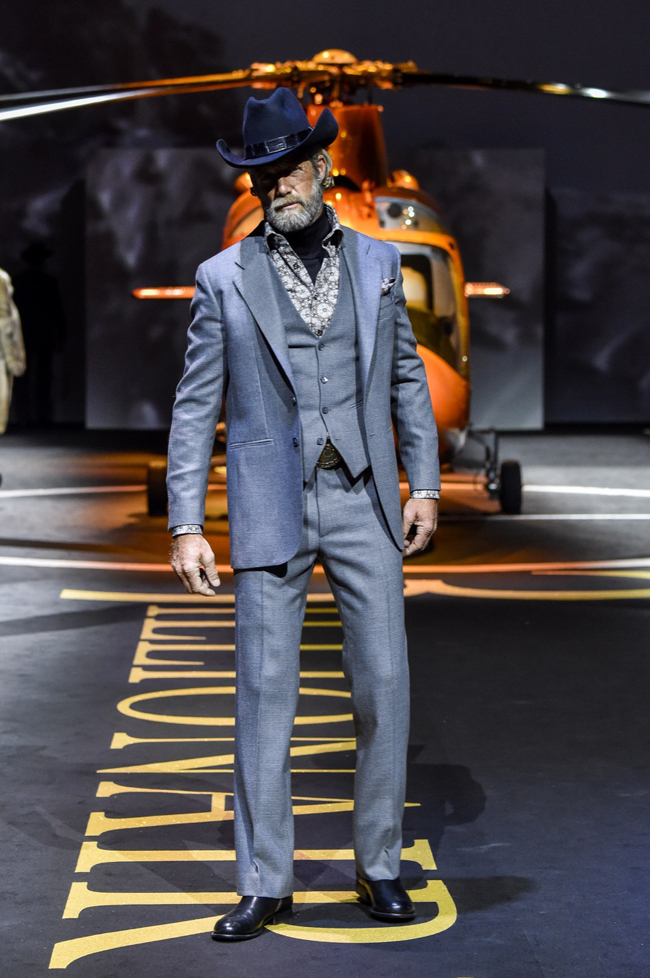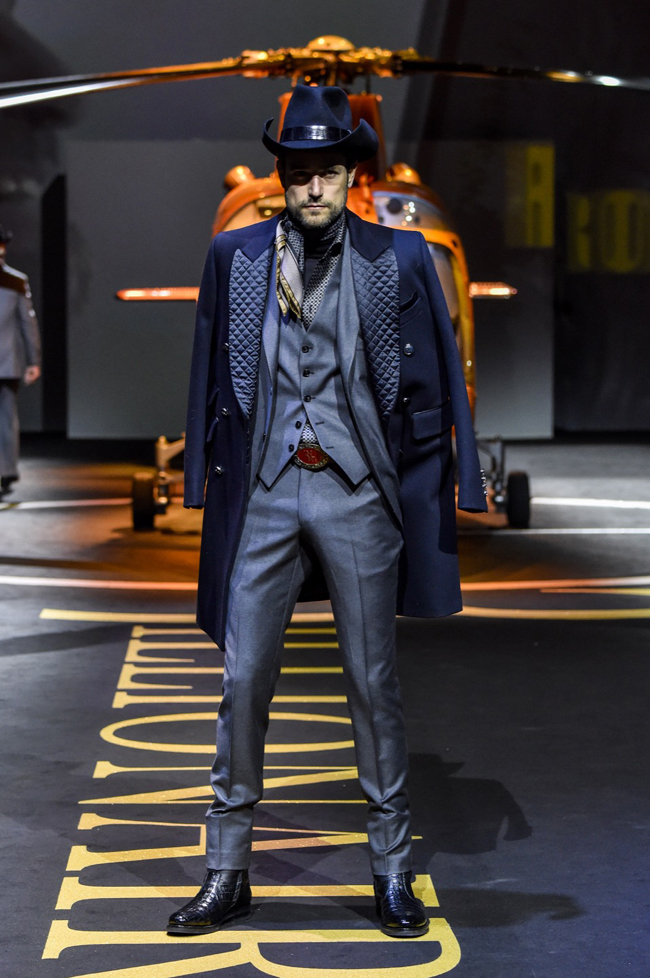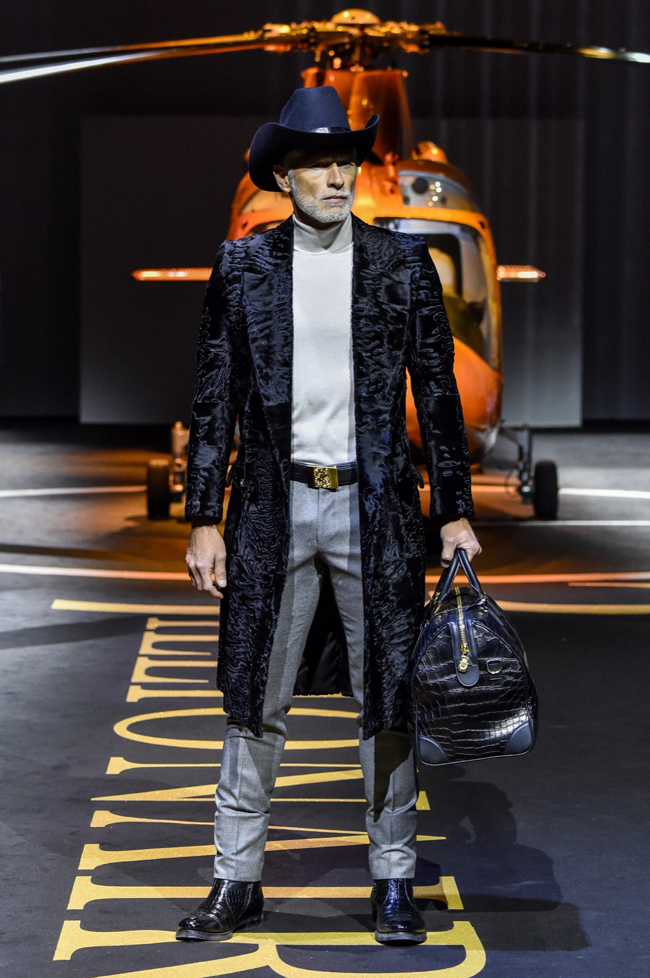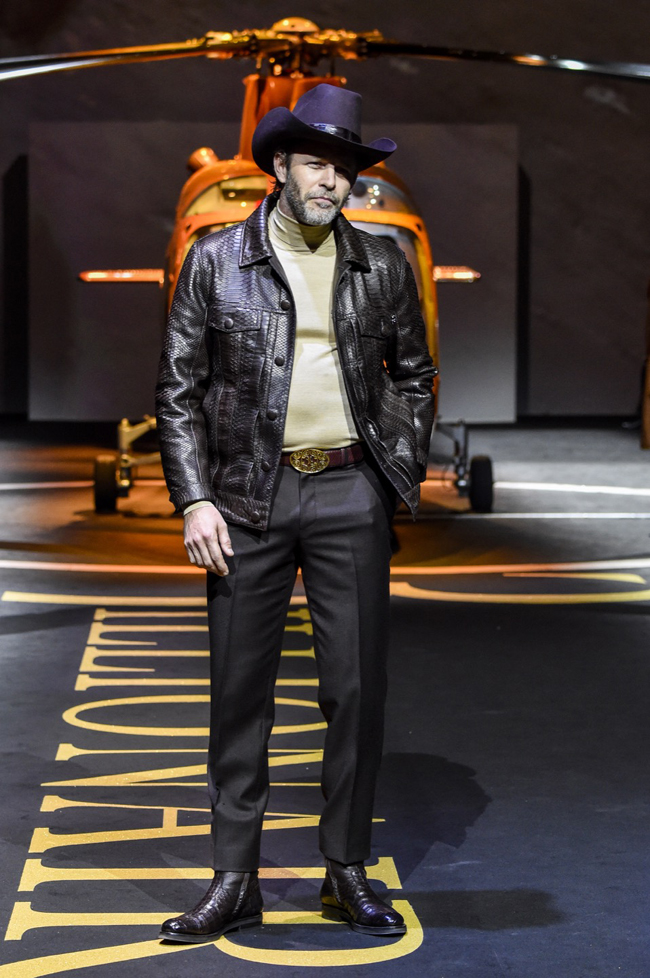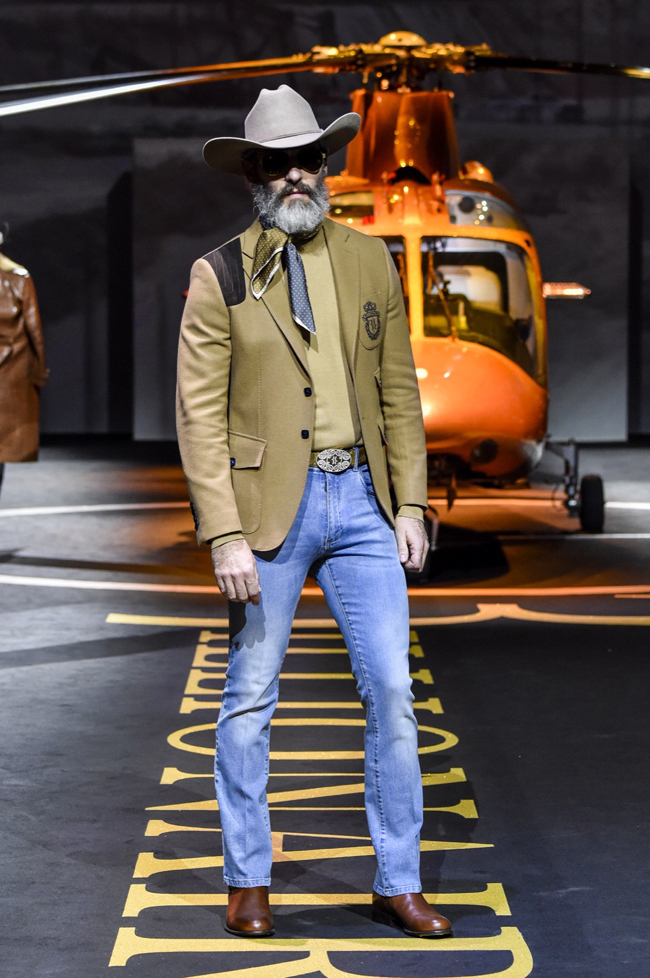 This season, Billionaire looks back to this heyday of television and celebrates the extravagant, excessive lifestyles of Dallas.
The Autumn/Winter 2017 Billionaire man is a Texan tycoon at the head of a mega-wealthy business. With a helicopter on standby, his day starts at home, riding on the ranch, and then to the office to broker a deal before flying straight to the tennis court for the afternoon. His jet set diary is filled with adventure and excitement, from skiing in Aspen and gambling in Monte Carlo to meetings in Dubai. With a demanding calendar like that, he needs a luxurious, versatile wardrobe.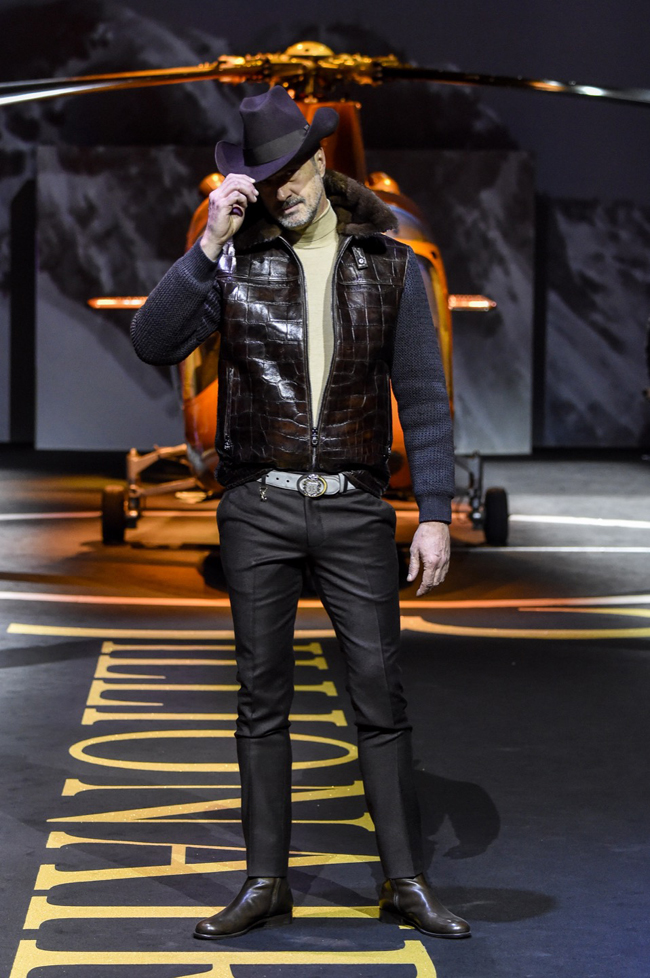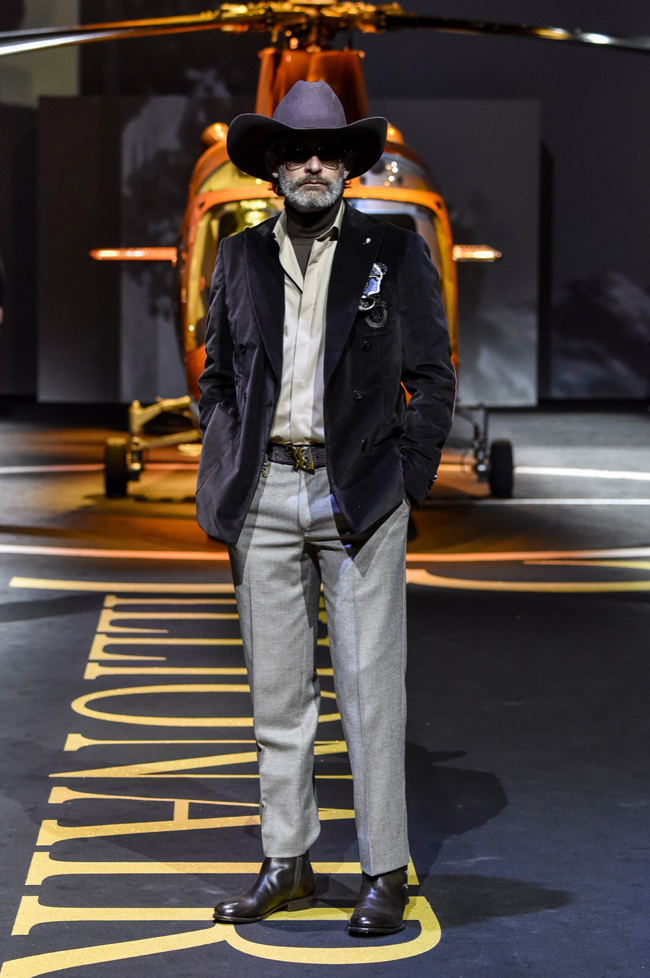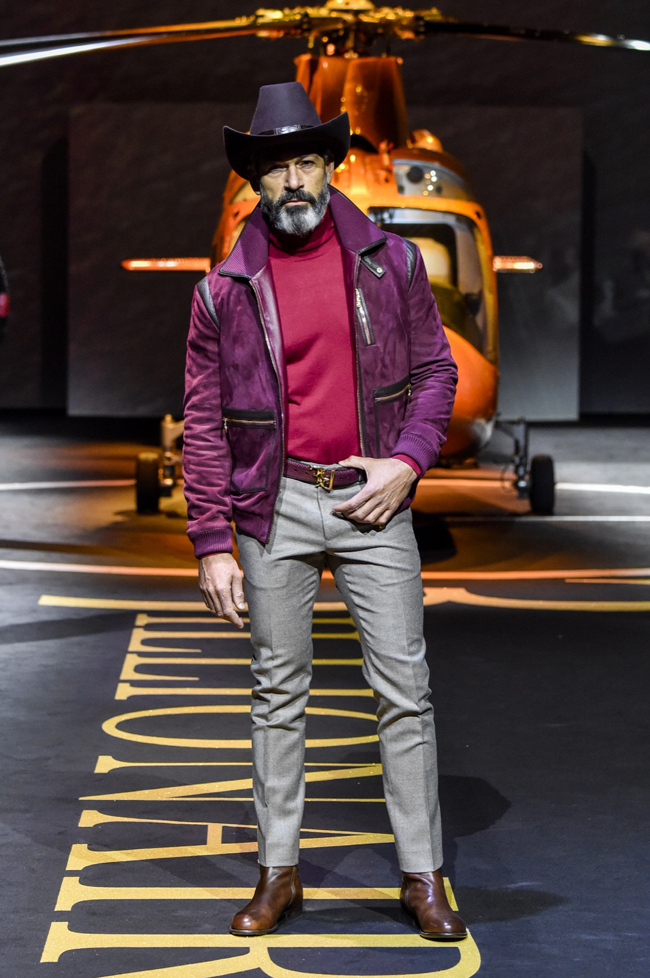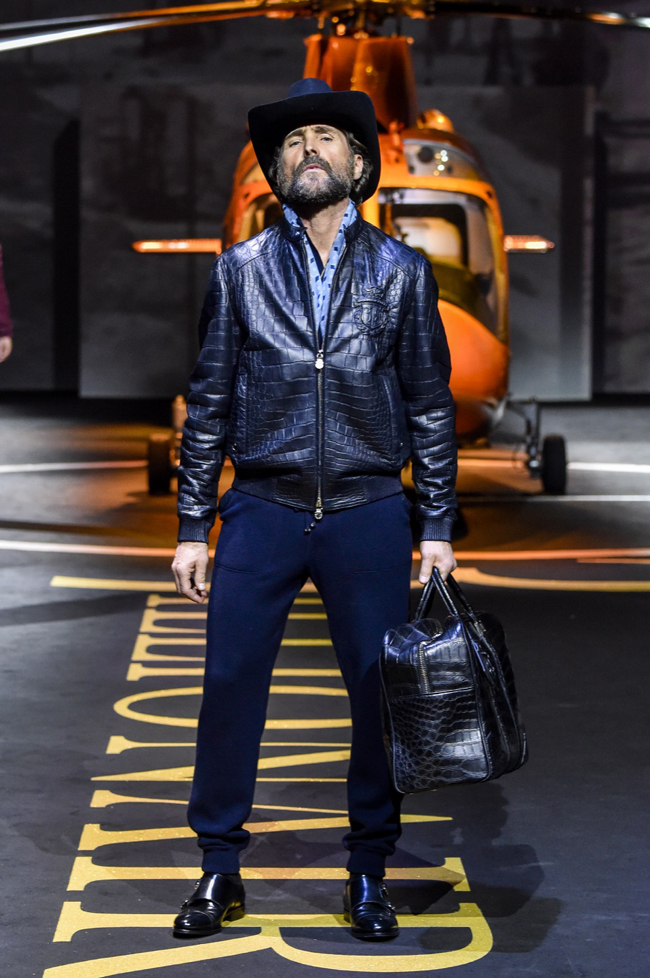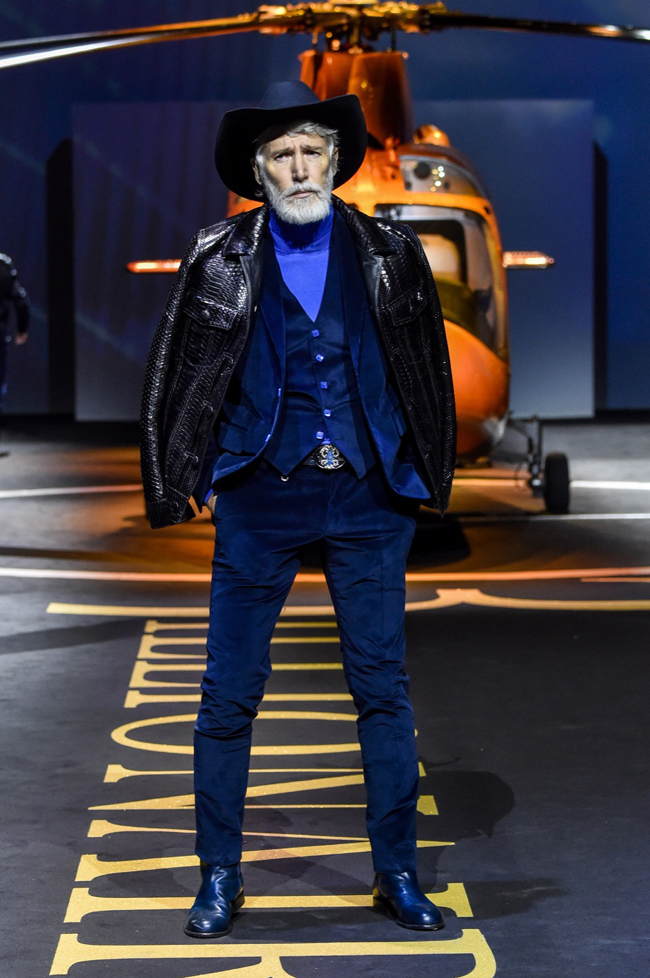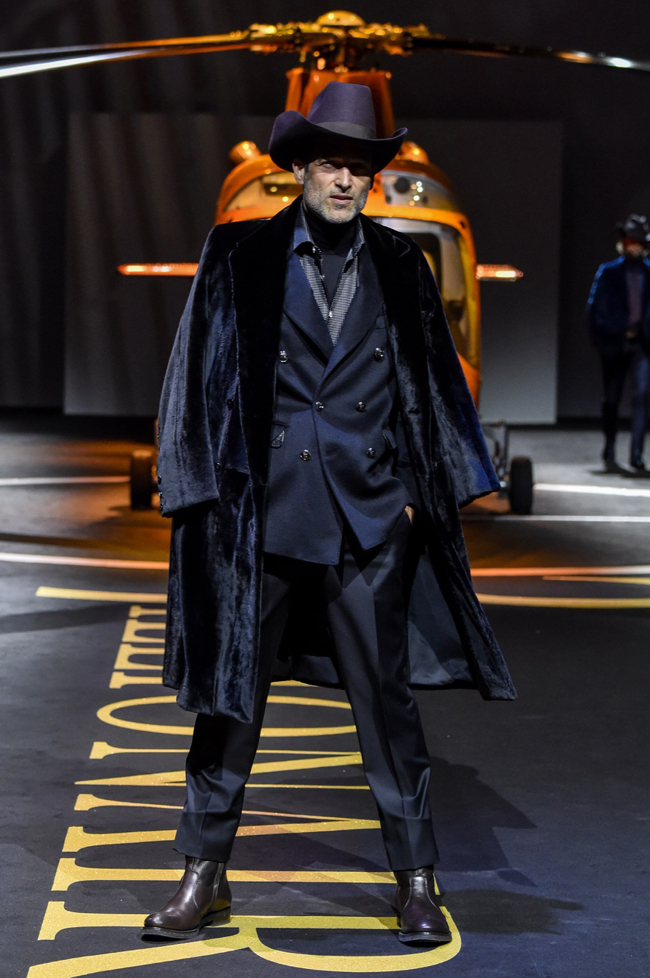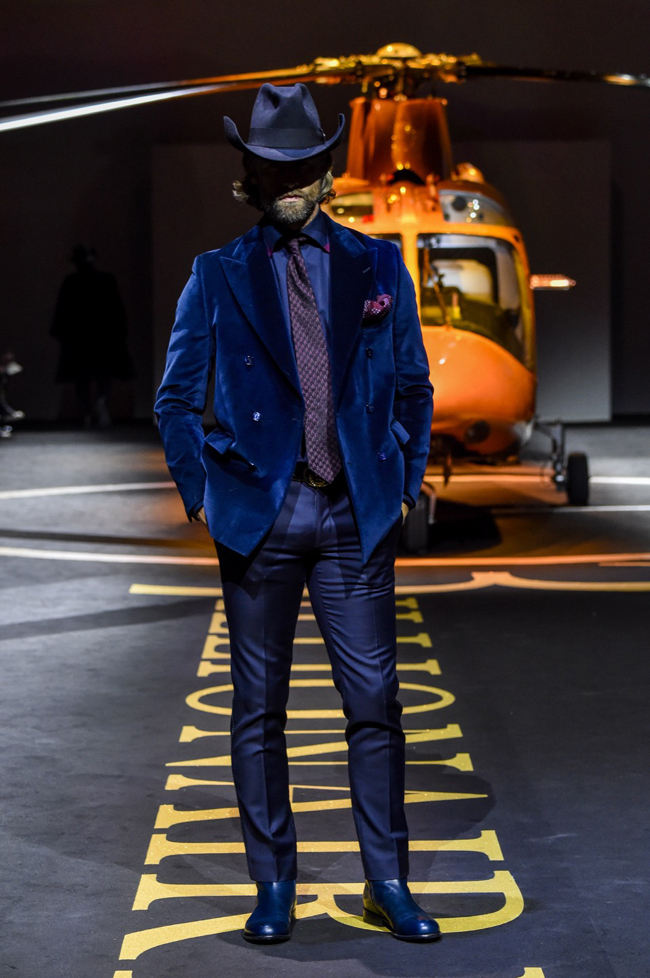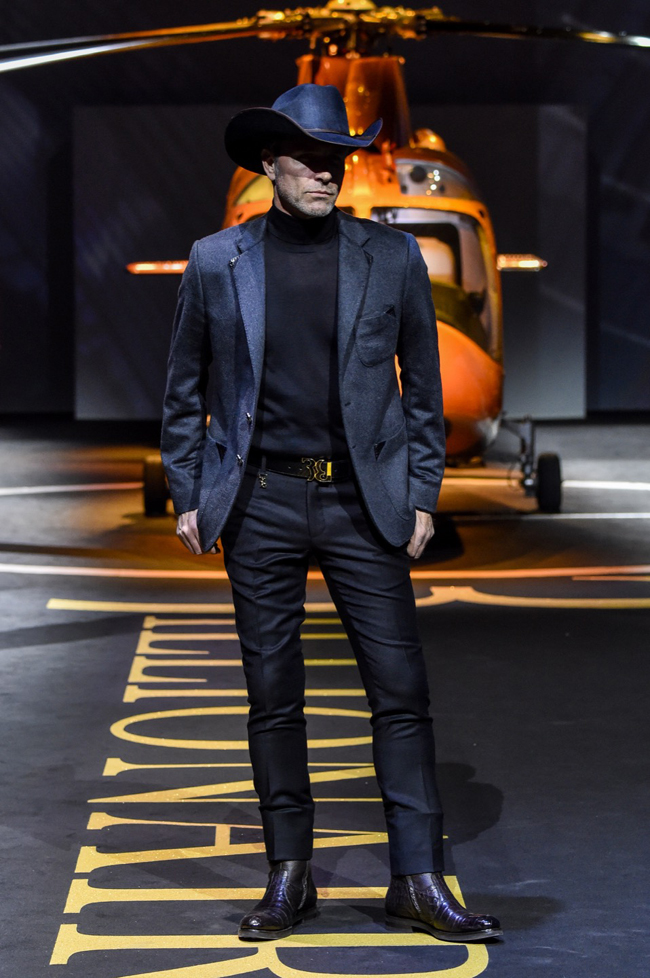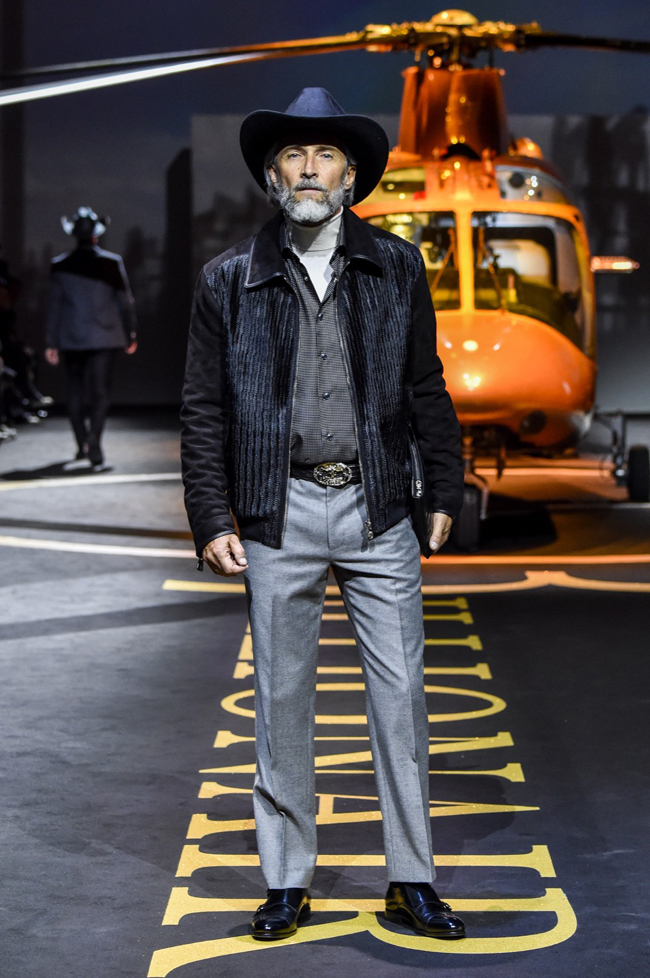 A snakeskin jacket, chinchilla bomber and full-length overcoats in mink, astrakhan and crocodile are the ultimate statements in elegant style, whether on the slopes or in the city. High-waisted tailored trousers, a double-breasted denim blazer and waistcoat, soft silk shirting, crocodile detailed jeans and mink-collared knitwear are the staples of his sumptuous day wardrobe. Eveningwear is a lavish display of sophistication with a shawl-collared tuxedo jacket embellished with sequins and trousers with built-in cummerbund.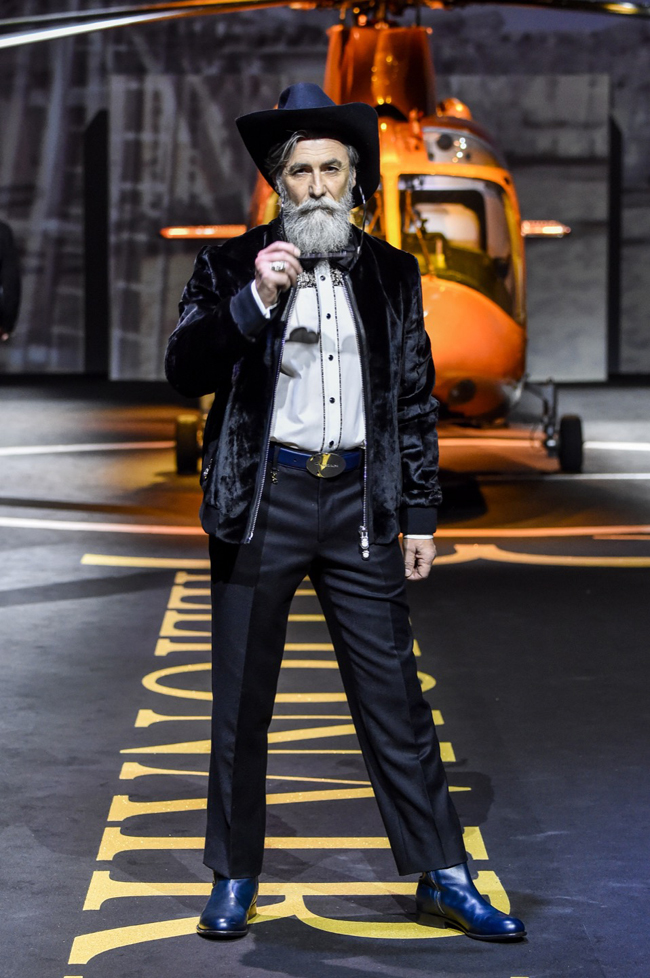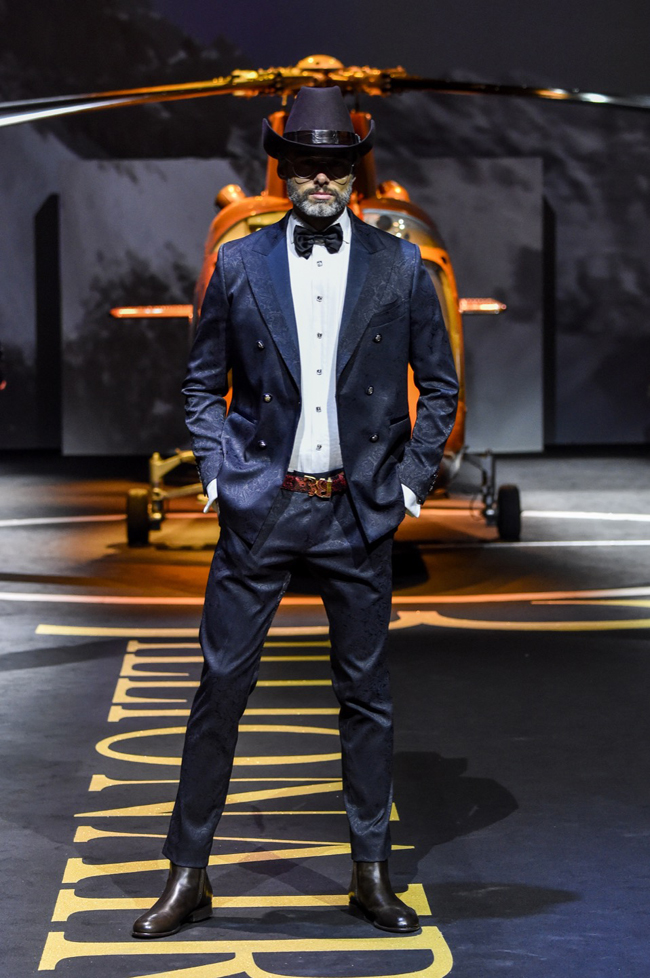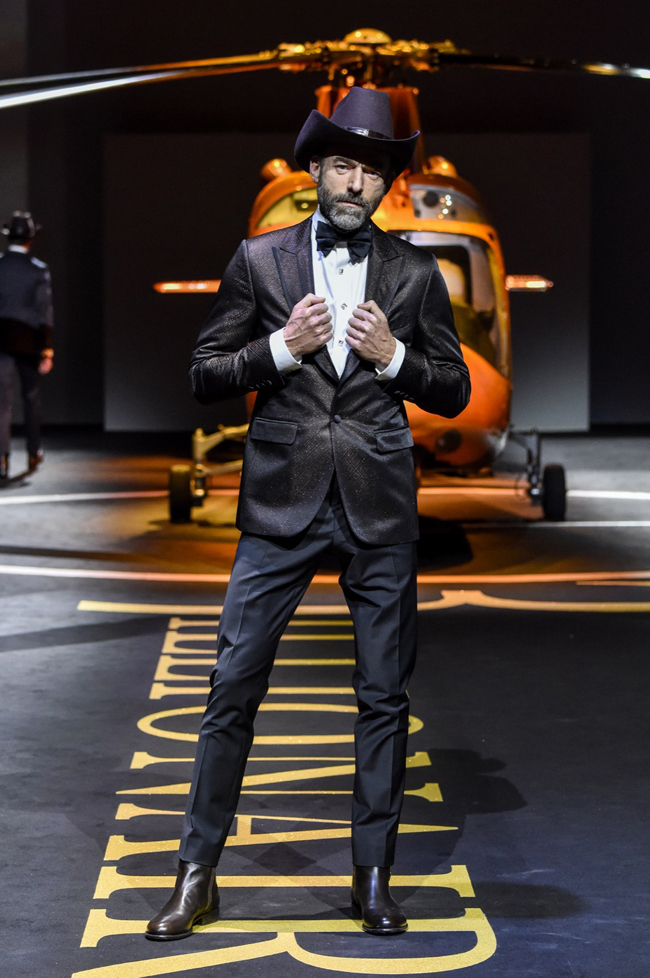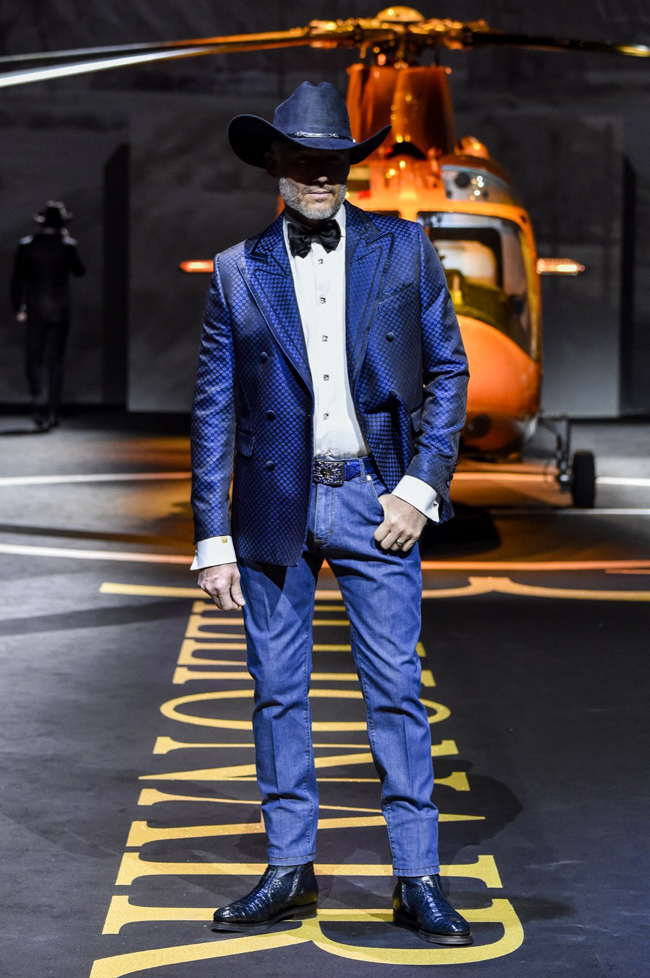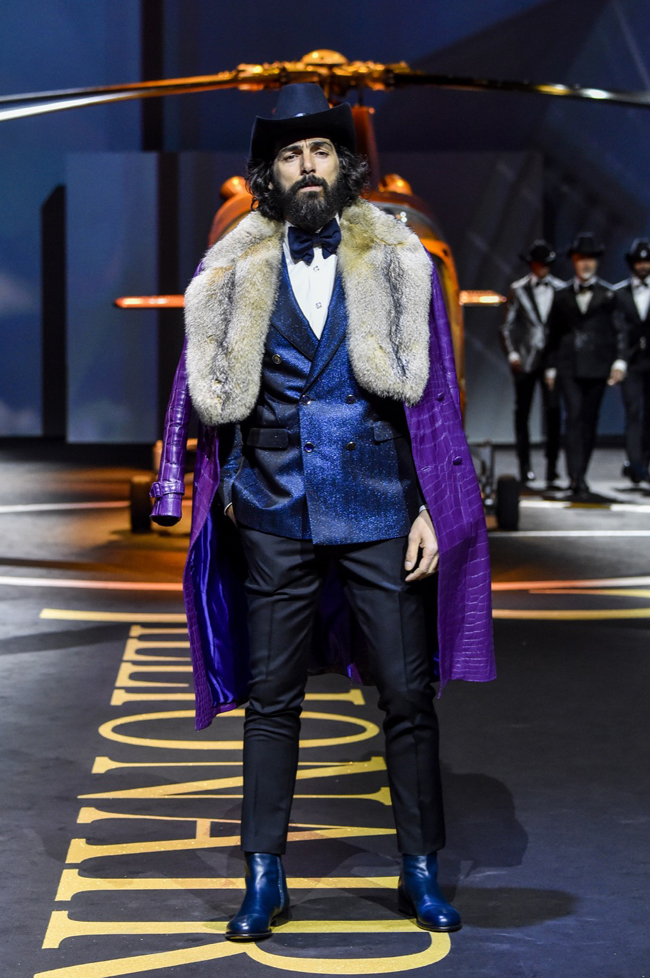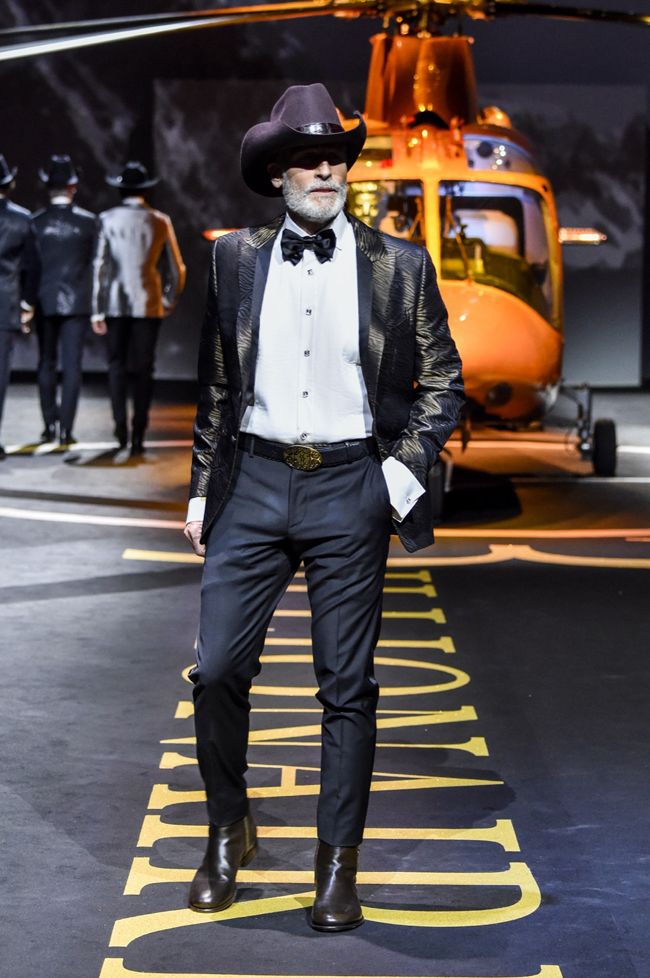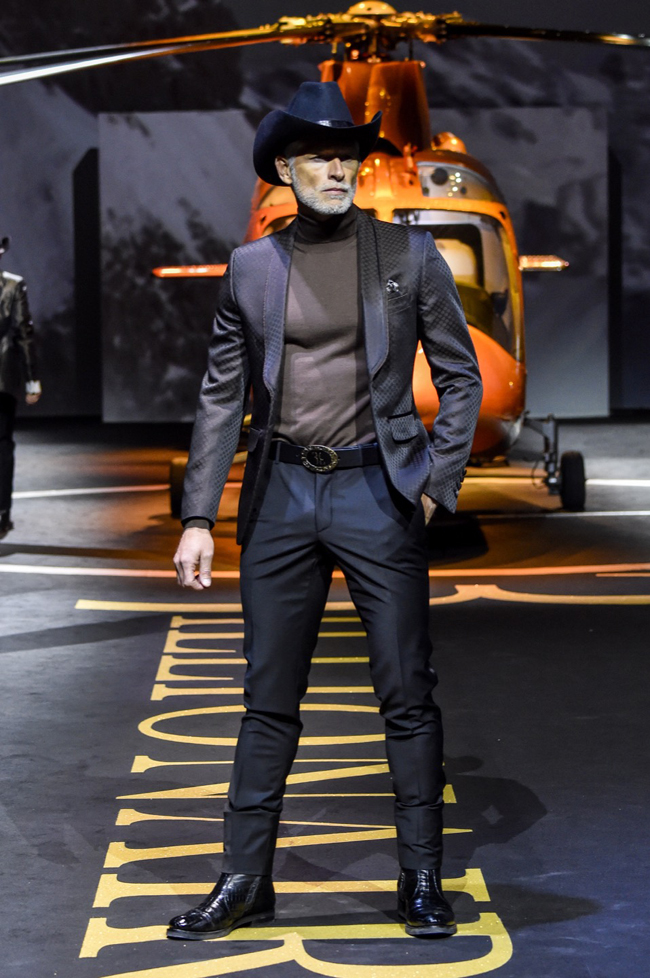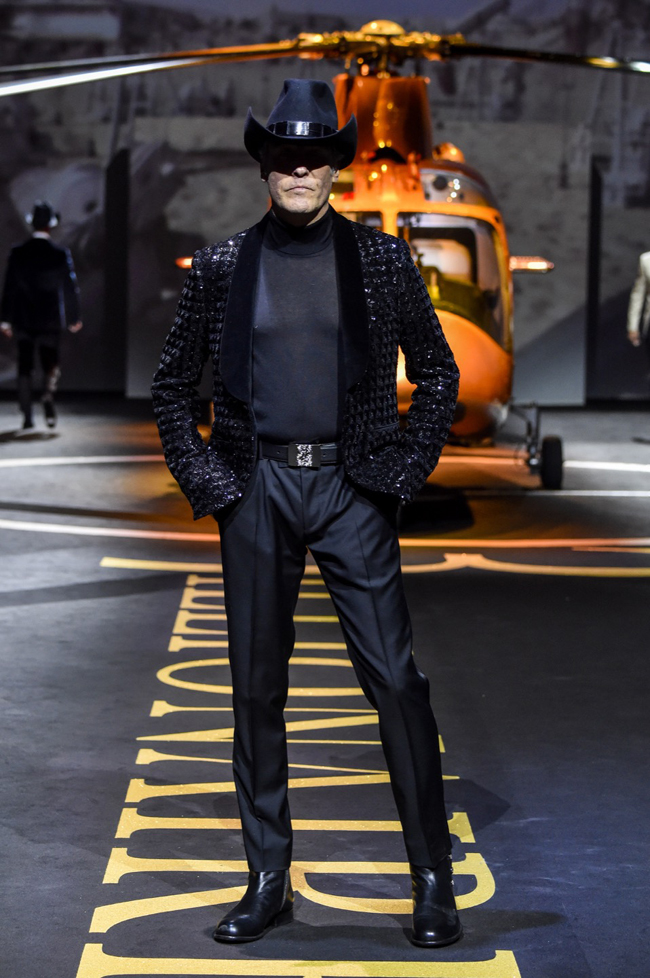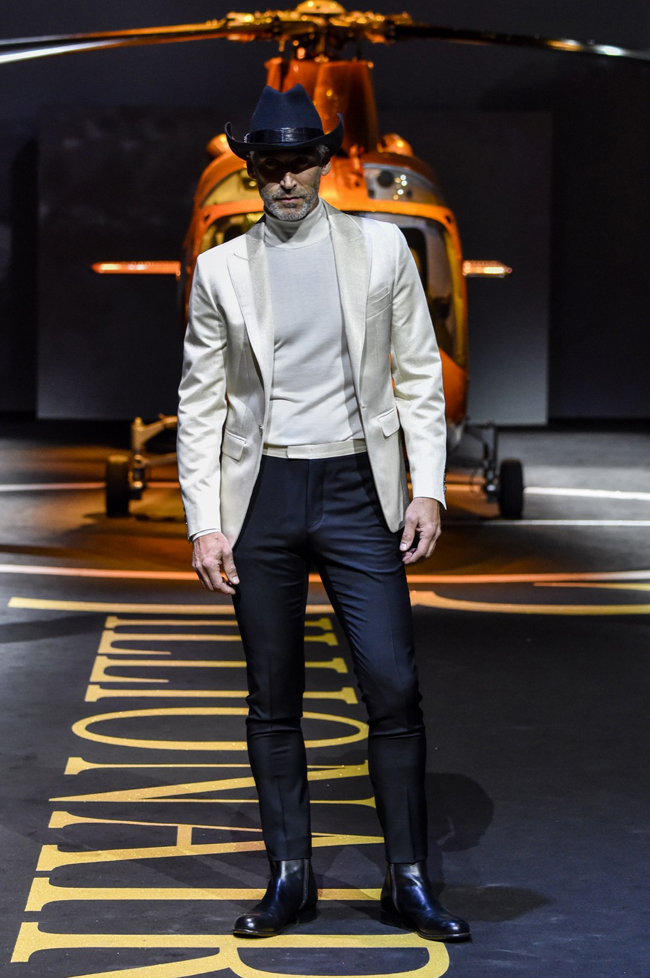 And, no matter what the occasion, he is never without a wide-brimmed Texan hat.

Photos and information: www.billionairecouture.com


Hits: 6513 | Leave a comment