Vivienne Westwood Autumn/Winter 2017-2018 Menswear collection
Vivienne Westwood closed London Fashion Week Men's with a show in a grand London gymnasium.
This was Vivienne Westwood's first-ever show on the London menswear schedule, and a co-ed show to boot. But as she observed, it was far from the first time she's put both genders on the same runway.
Both men and women wore more of that broad-shouldered double-breasted tailoring with gender conventional attire below the belt. This silhouette, particularly when teamed with wide, not-quite-full-length pants and the zigzag pixie–meets–cowboy boots that shod many looks, provided a powerful reminder that while other hotly au courant designers have been working a similar seam recently, Westwood did this way before anyone. This tailoring sometimes came accessorized with phallic totems: jeweled or metallic balls on chains.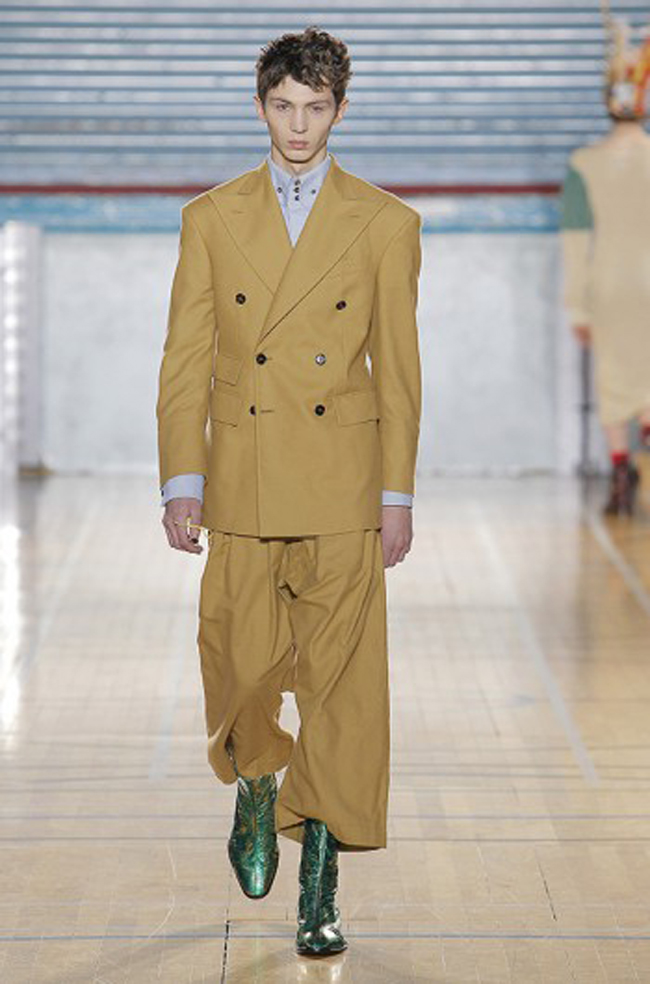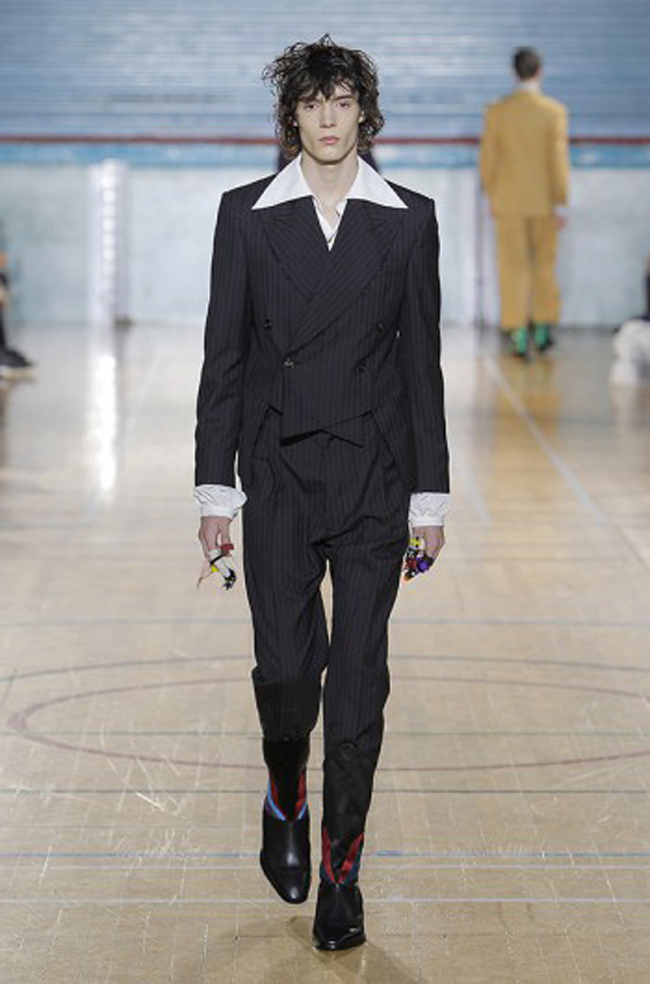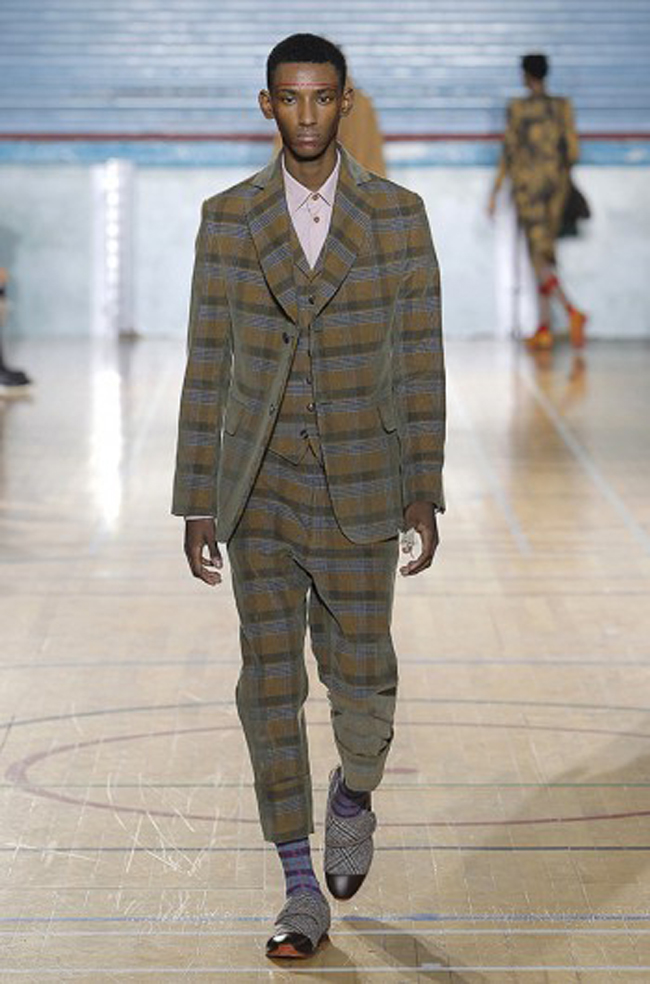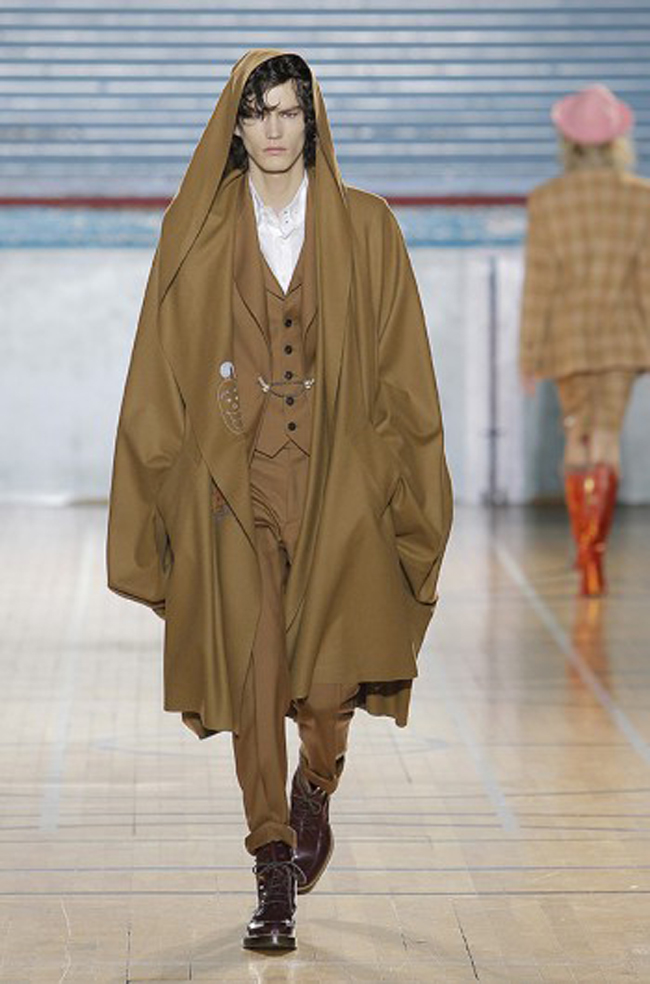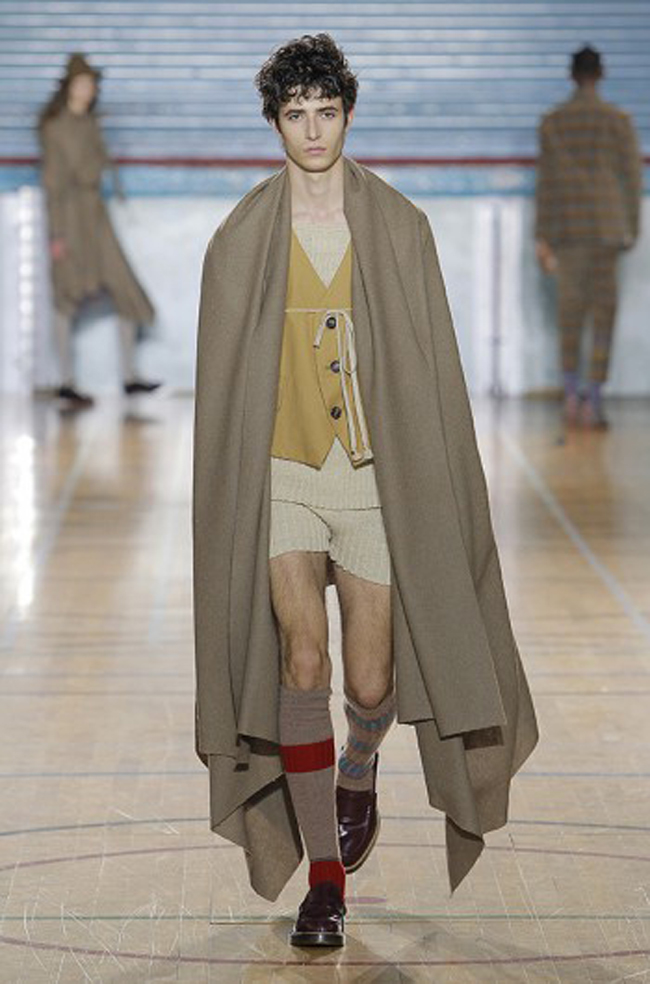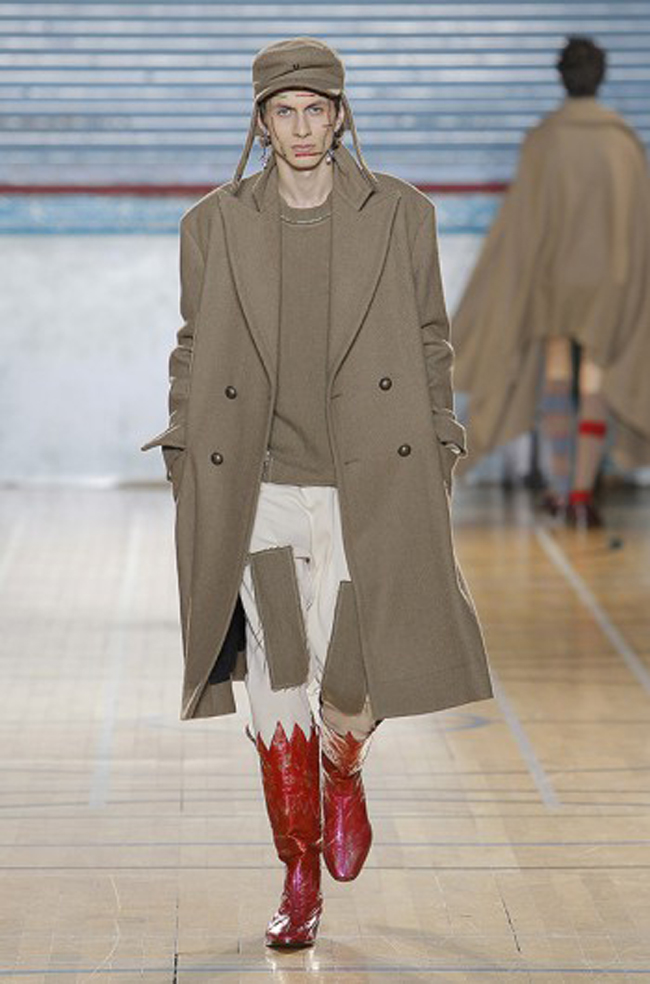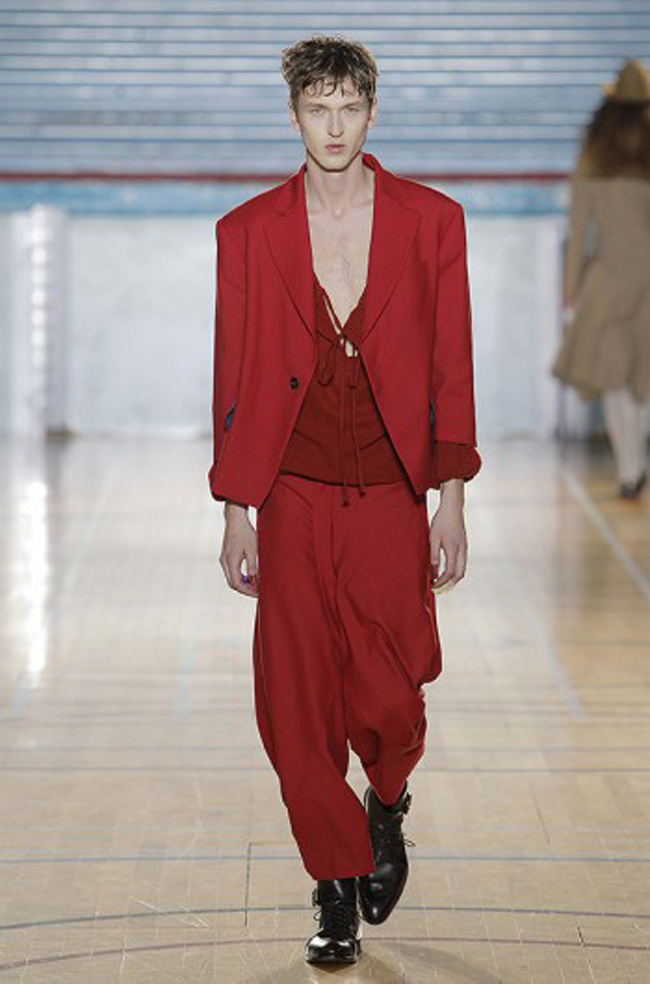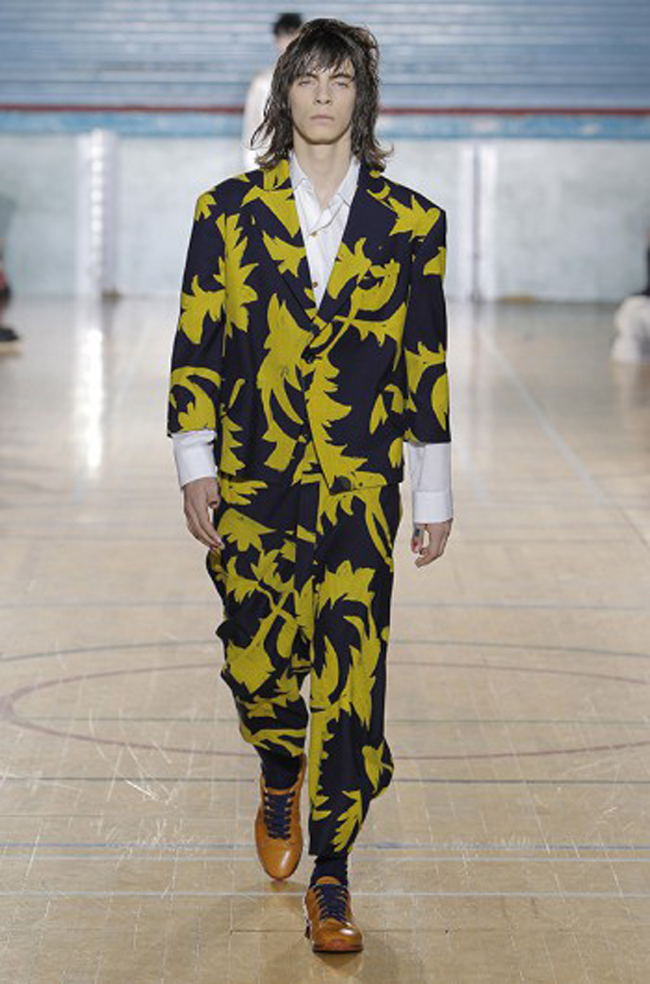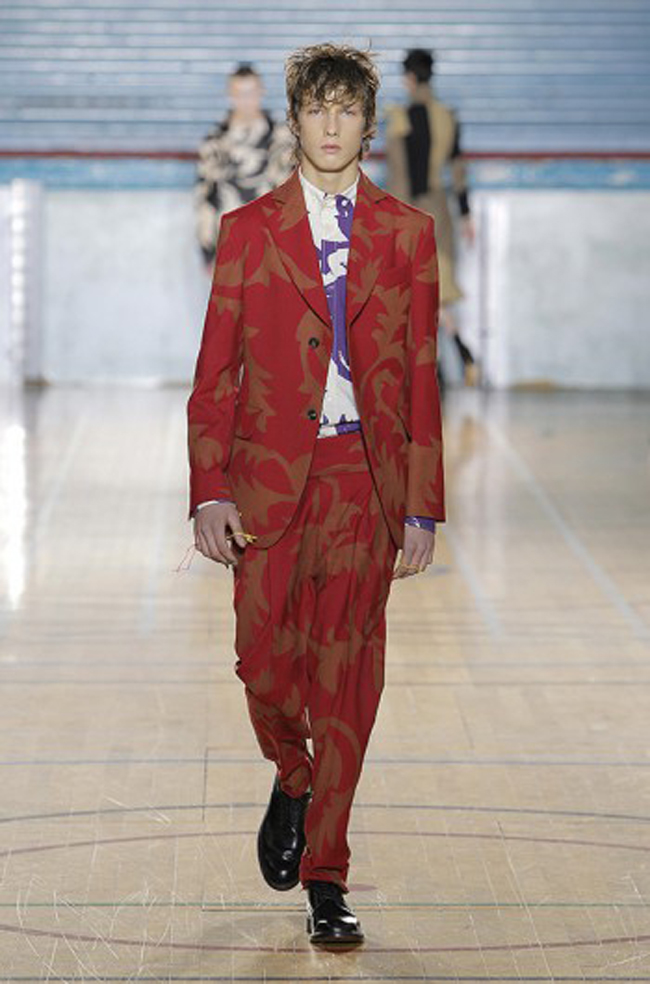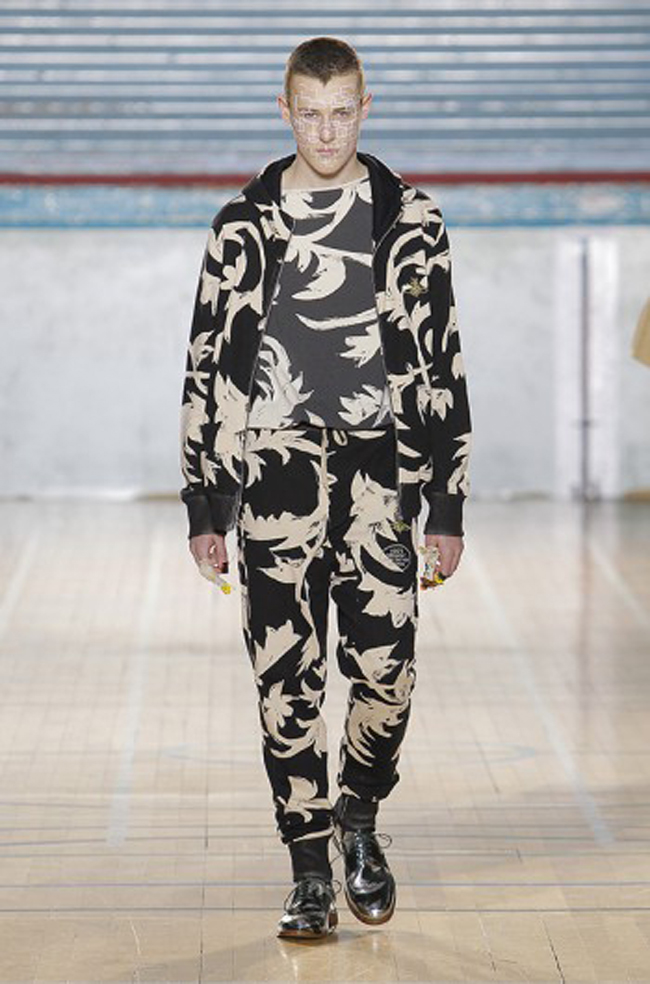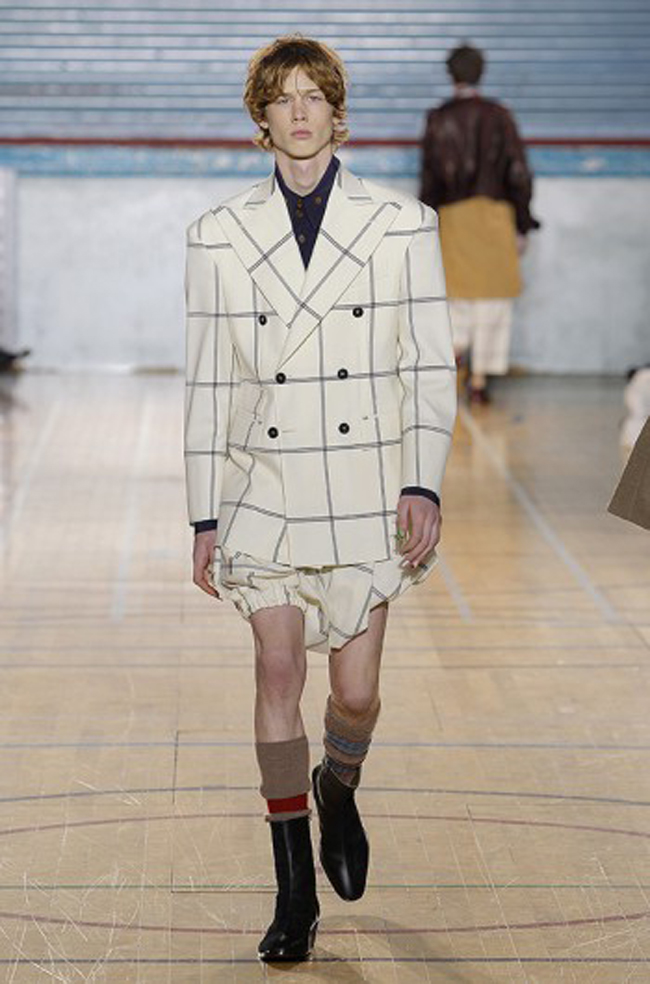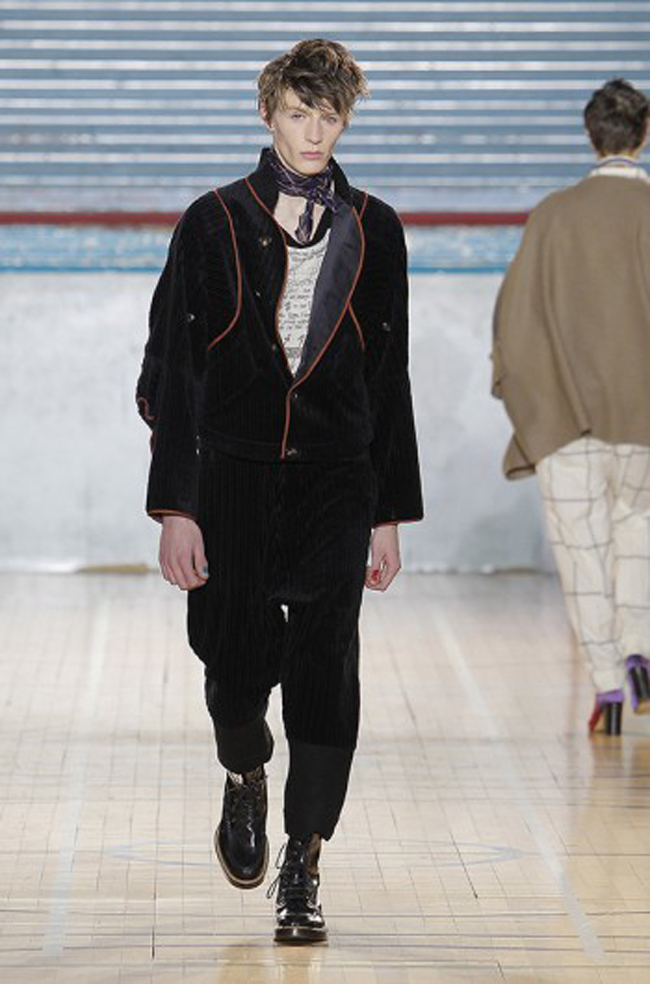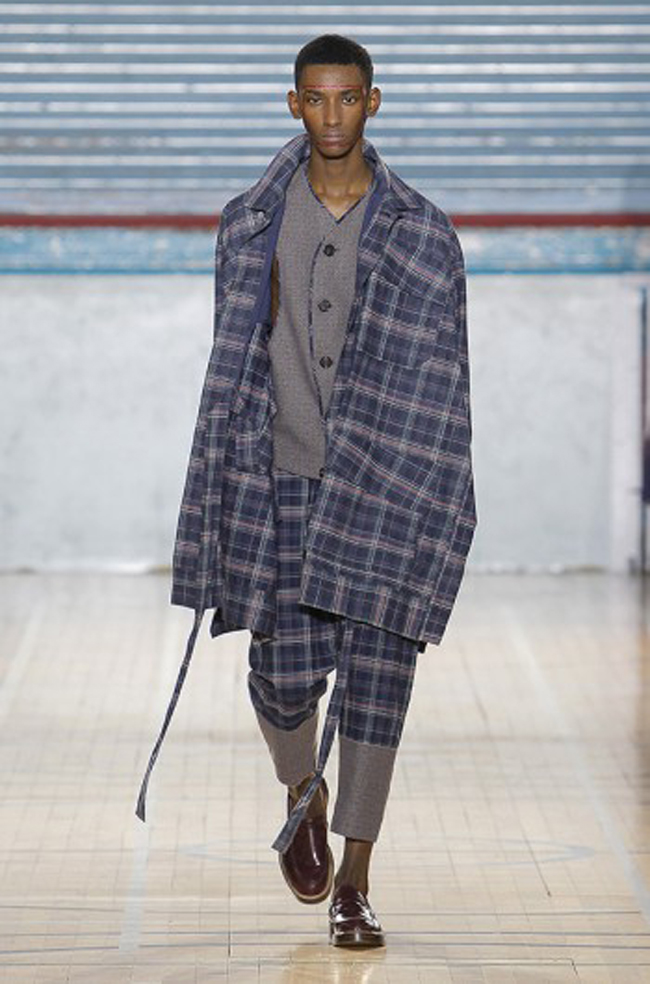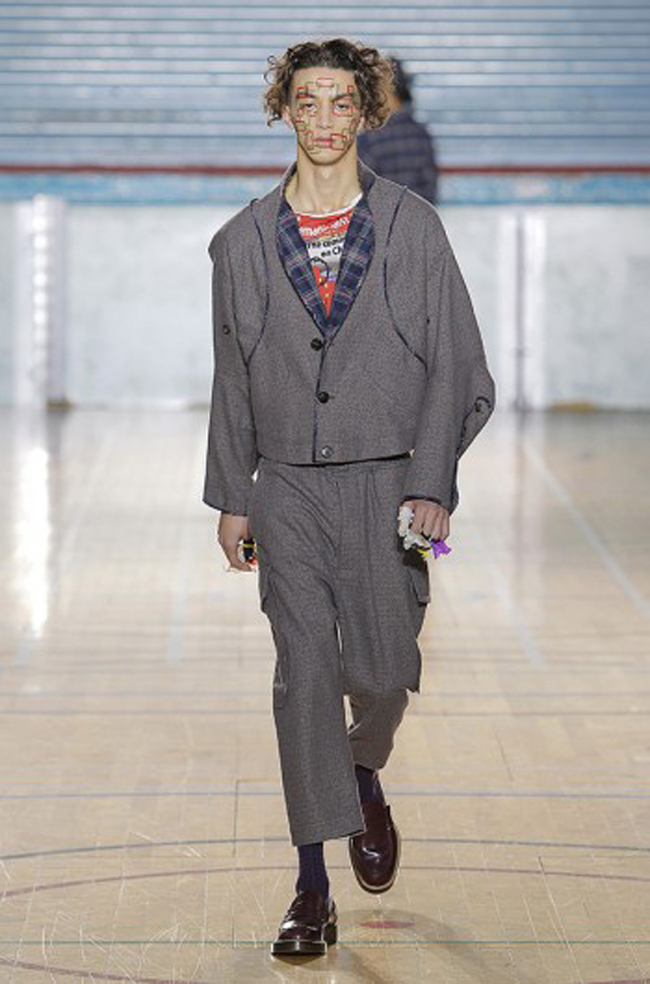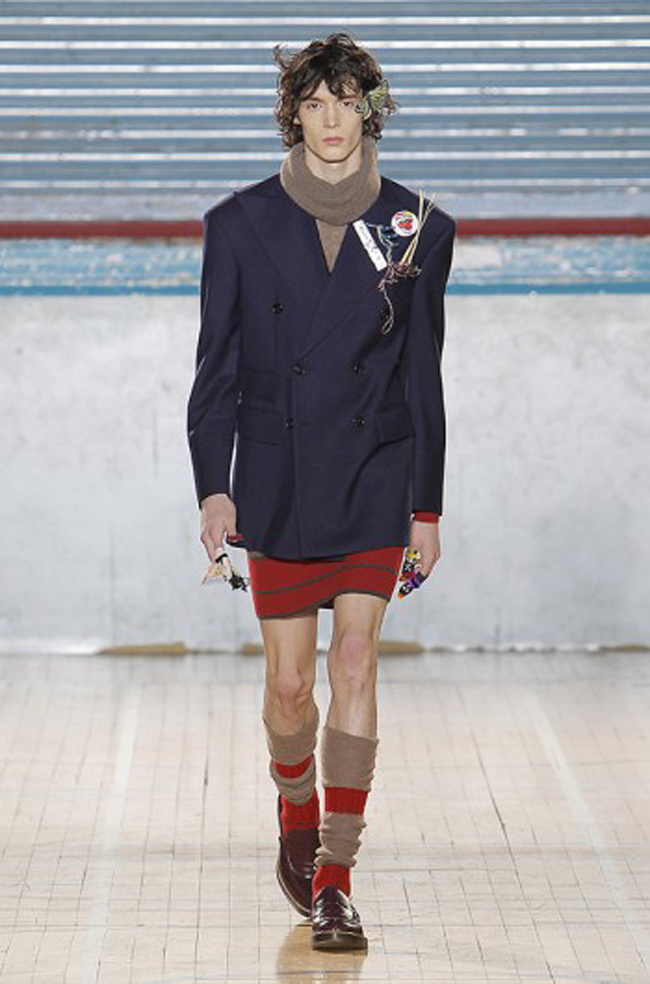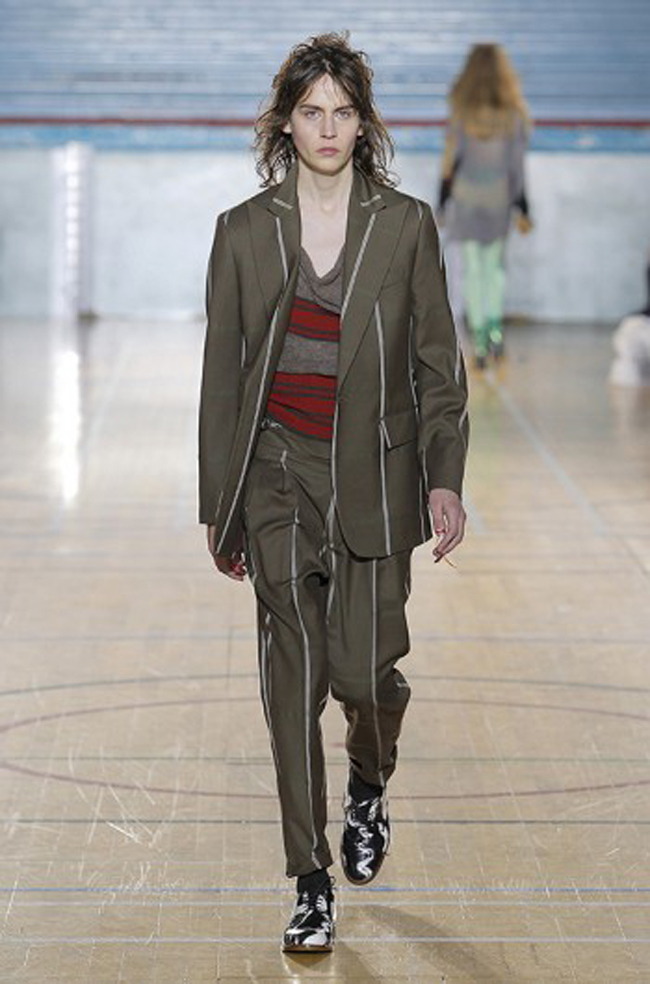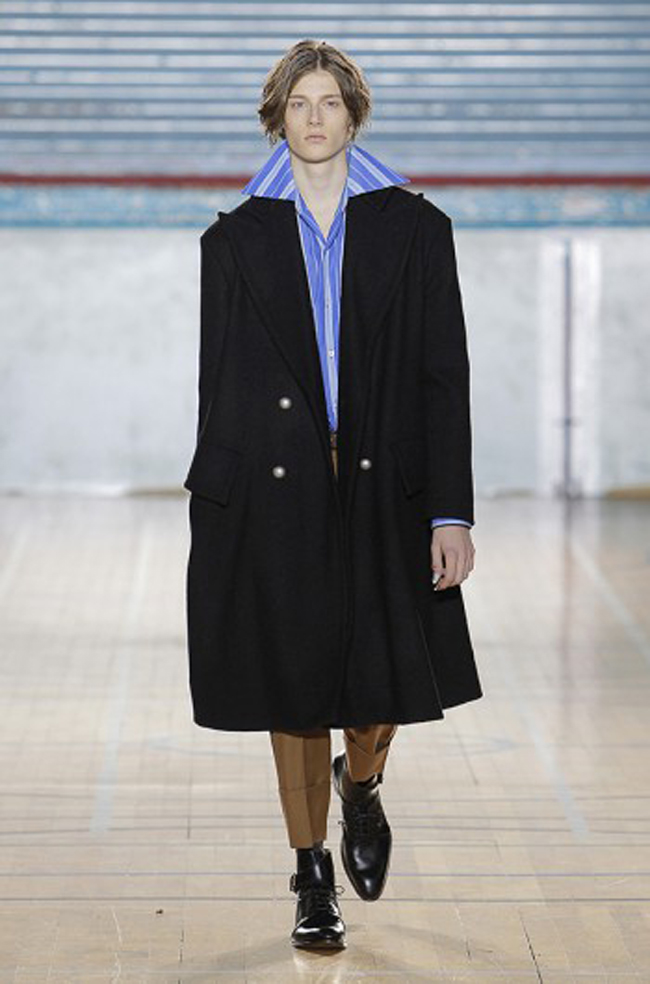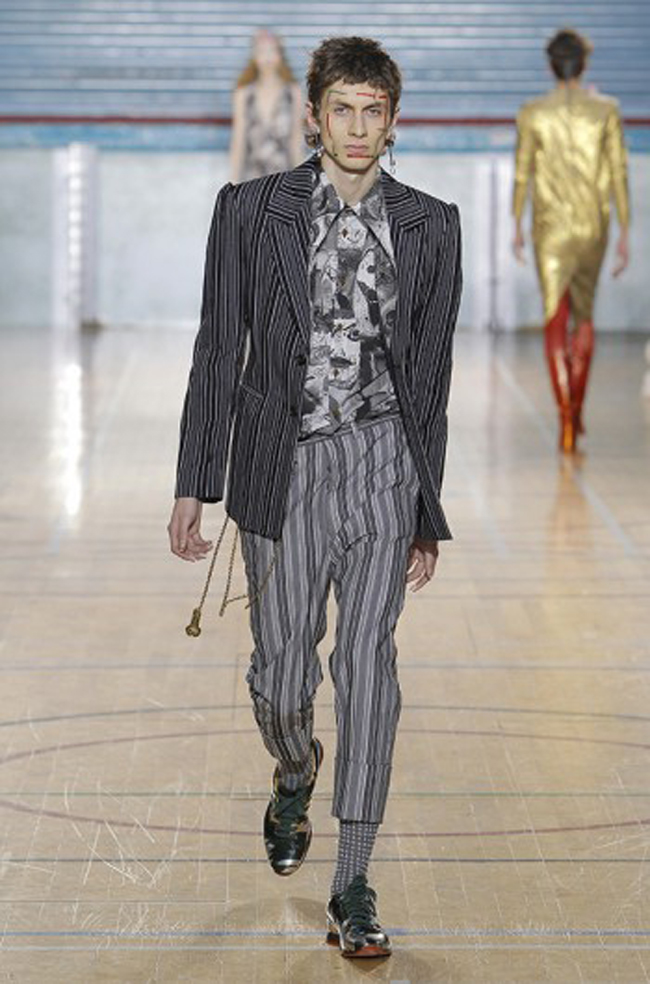 Photos: www.viviennewestwood.com


Hits: 5177 | Leave a comment