Savile Row tailors: Welsh and Jefferies
Welsh and Jefferies is a small but neat shop situated at number 20 Savile Row. In January 2012 the business was taken over by James Cottrell who has been working at Welsh and Jefferies for 7 years and his partner Yingmei Quan.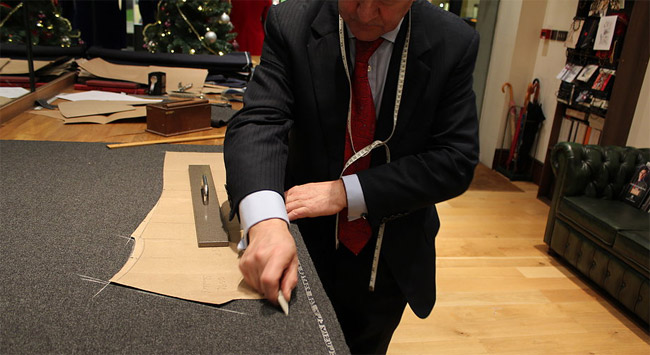 James Cottrell started his career in Kilgour at the age of 16. In the early 1980s James left Kilgour for a postion in Tommy Nutter's workshop which lasted 5 years. He then spent 18 years working at Henry Poole before accepting the position as head Cutter at Welsh and Jefferies.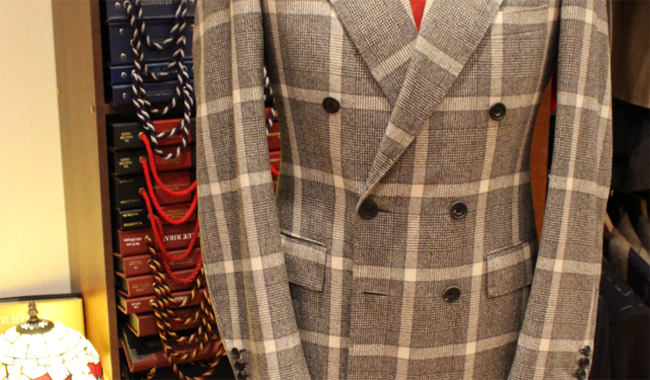 The process of bespoke begins with the selection of the cloth, with the choice of thousands of designs, weights and qualities. The cutter will discuss and advise to create a defining style for the individual which will also be taken into account in the creation of the paper pattern.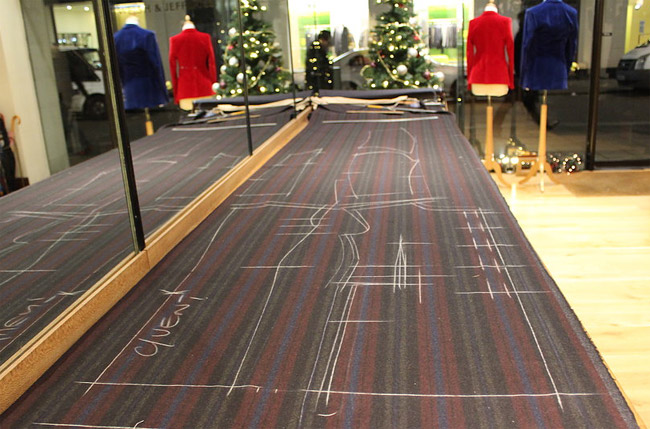 The second stage of the process involves the cutter taking a series of measurements, analysing the gentlemen's form and figuration. All the gathered information is taken into consideration when the cutter produces a unique hand cut paper pattern for the individual.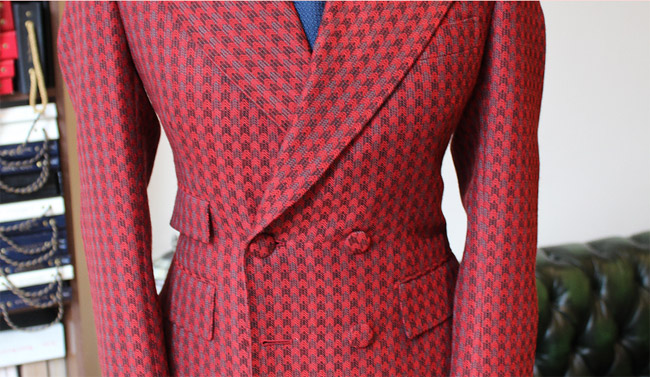 Once the cloth has been cut, a preliminary baste fitting is produced where the new suit starts to take shape on the individual's body. Any alterations are updated on the paper pattern for future clothes to be produced more rapidly. For new clients, there should be no more than 2 fittings for the first suit, then 1 fitting for any further garments made.
The Cut and Fitting are done under the control of Head Cutter James Cottrell, starting his career learning coat making aged 16 at Kilgour, Savile Row. James has spent 50 years refining his skills on the Cutting board.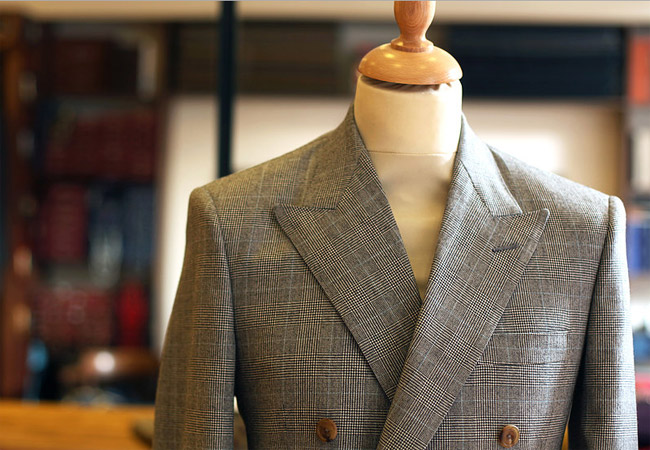 Photos and information: //welshandjefferies.wix.com/welsh-and-jefferies


Hits: 10422 | Leave a comment