Why the team building is so important
Team building is part of a psychological discipline called organisational psychology. It inspires groups of workers to communicate through a series of planned events that are fun & motivational.
These events can be used to determine strong points in an individual's personality, such as leadership skills. This can benefit the individual by giving them greater job satisfaction & the opportunity to progress to their full potential as their strengths are highlighted. This is a circle of reward, with positive feedback following positive action; a far more efficient way to have efficient workers.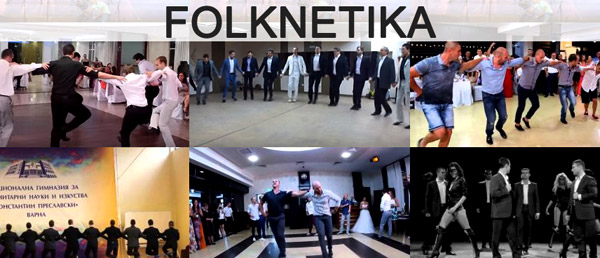 Some of the best known positive results of the team building are:
- Build trust - Trust is a critical component to business, especially when teamwork is required on a daily basis to achieve objectives and grow companies.
- Ease conflicts - To ease conflicts, use team-building activities that allow coworkers to get to know one another on a personal level.
- Increase collaboration - During team-building activities, encourage employees to avoid blaming one another for solutions to hypothetical situations that might not work well.
- Effective communication - During team-building activities, encourage your workers to verbalize issues as they arise in a calm and professional manner.

We have already presented you the new modern type of team-building – FOLKNETIKA, where people can relax during dancing. You can forget everything else while playing FOLKNETIKA. If employers want fresh minds, they must start practicing folklore dances during the work days, because if the employees' bodies are in a good health condition, their minds will be clear and ready to give fresh ideas related to work.

FOLKNETIKA is a 10-minute everyday team building - aerobics at the work place - a dance, based on the asymmetric meters of Bulgarian horo (traditional folklore dance) - without choreography or stage attire, without learning complicated steps from the authentic dances - just pure joy of dancing.

Employers should not forget to think about the employees physical and mental health and give them an innovative way to be in a mood during the work day. The best way to give them the opportunity to feel the emotion to be a part of something global is playing FOLKNETIKA. This has a proven effect for the business.


Hits: 3332 | Leave a comment