Tailor's tips by Vitale Barberis Canonico: More about the sleeves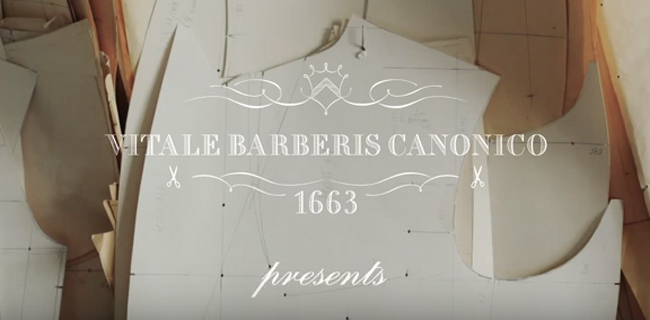 Vitale Barberis Canonico, one of the oldest woollen mills of the world, celebrates bespoke tailoring with the project Tailor's Tips, a series of 12 videos in which the master tailor Giovanni Barberis Organista, directed by Gianluca Migliarotti, tells what happens behind the scenes when a hand-stitched suit is created.
The ninth episode of the online tutorials by Giovanni Barberis Organista is about sleeves, too. In the previous episode you learn the basic sleeve types and their characteristics.
A sleeve should be given a bit of looseness, more in some points, lee in others, but all should be quite soft.It's a job that can be done on a sewing machine, but by hand, especially at the area of the upper arm, it comes out better.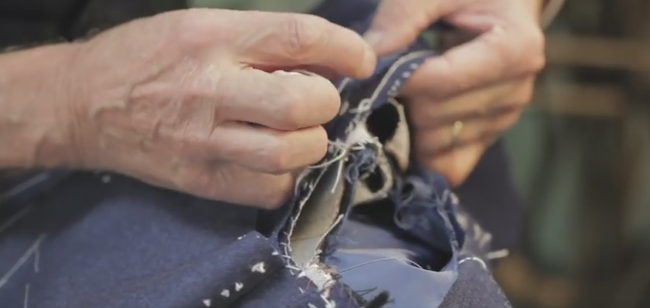 You have to go all around and get to the other point, where the fabric is no longer loose, there's just a hint of softness.
The first basting is done, so go on with the second one, then it is pressed and sewn.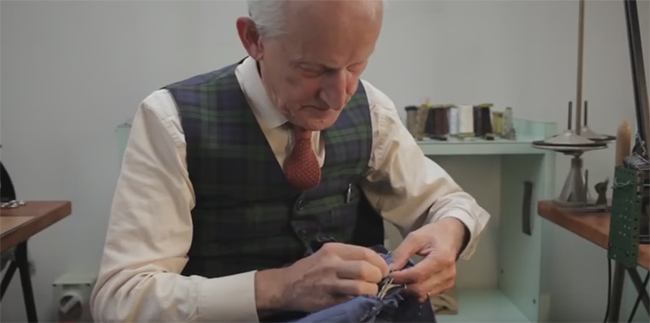 The second basting is closer to the hem, a bit closer together and this makes the fabric not as loose as before. If the sleeve was cut well, and the armhole has harmonious curves, there should be no problems.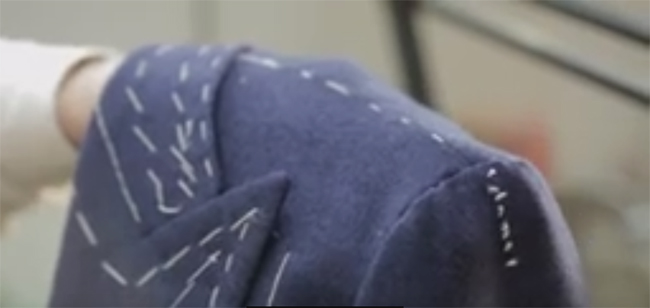 So, take the jacket - the reference points all must match, that which corresponds for the shoulder and that which corresponds to the back.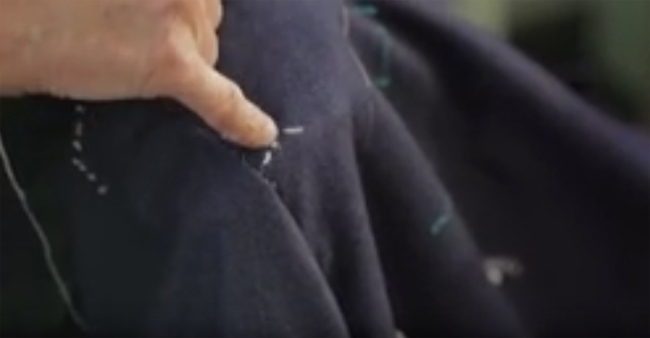 To make the seam, you have to add a piece of fabric. You might use the fabric of the jacket you're making. It must a soft fabric, that won't fray and which isn't very heavy-weight.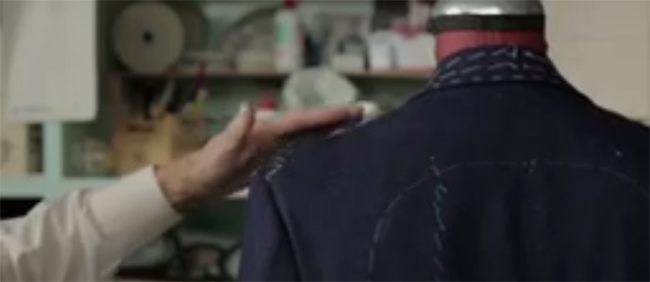 If after having insert the shoulder pad and attached the sleeve, the jacket looks as it was on the mannequin, with the rolled pleat, rounded sleeve, a little loose, it should be fine.

See also:
Tailor's tips by Vitale Barberis Canonico: How to make a pattern
Tailor's tips by Vitale Barberis Canonico: Preparation for cutting
Tailor's tips by Vitale Barberis Canonico: Cutting
Tailor's tips by Vitale Barberis Canonico: Linings
Tailor's tips by Vitale Barberis Canonico: Jackets
Tailor's tips by Vitale Barberis Canonico: Collars and Undercollars
Tailor's tips by Vitale Barberis Canonico: Lapels
Tailor's tips by Vitale Barberis Canonico: Sleeves



Hits: 4009 | Leave a comment