Tailor's tips by Vitale Barberis Canonico: Cutting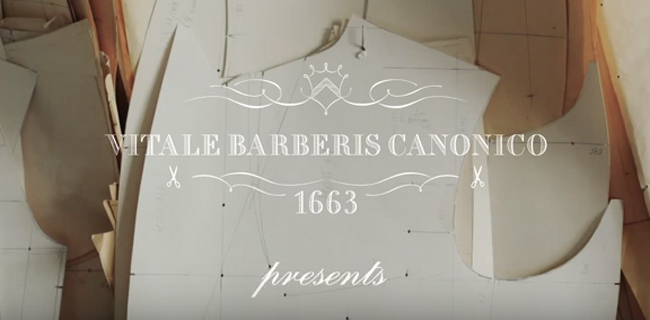 Vitale Barberis Canonico, one of the oldest woollen mills of the world, celebrates bespoke tailoring with the project Tailor's Tips, a series of 12 videos in which the master tailor Giovanni Barberis Organista, directed by Gianluca Migliarotti, tells what happens behind the scenes when a hand-stitched suit is created.
The third episode is about the cutting the fabric. In the previous episodes you can see how to make a pattern and how to prepare for the cutting.
These are the reference points that all need to be marked and then you pass a thread. You need to do some more marks. Then the pattern is hung up. Loose stitches are taken here. You must leave a bit of margin because you never know.Since there's such an abundance of fabric, you can leave 7 cm, even this overcoat which should be 120-122 cm is already a fair length.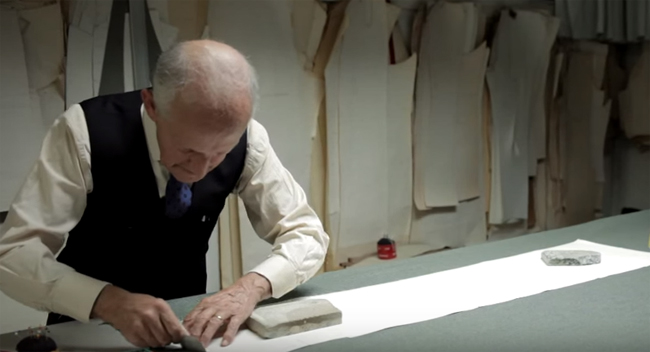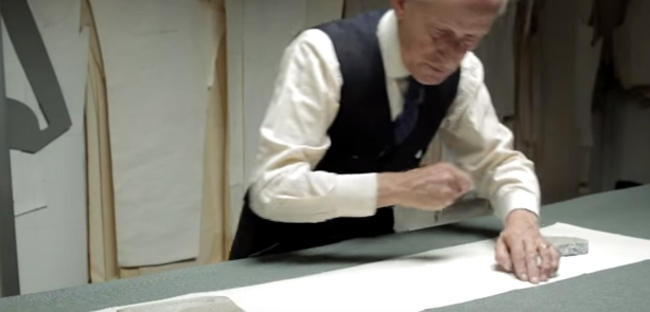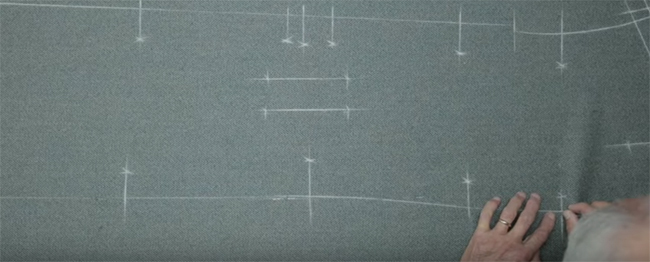 You are basting the center back. Rather short stitches, with a basting thread, which is quite robust because the fabric is thick.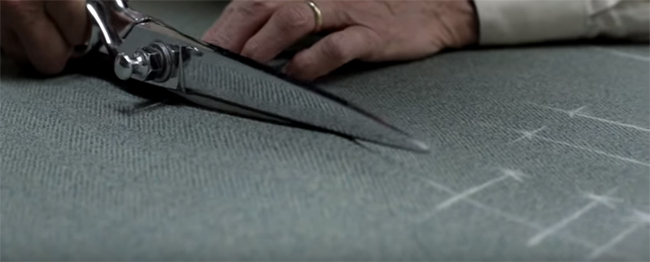 Notches are made in correspondence of these marks, for greater security, they're the parts which have to correspond. And now, you can fold this and put it aside.
Now, you should cut the front piece. The principle is the same. Cut the fabric very carefully.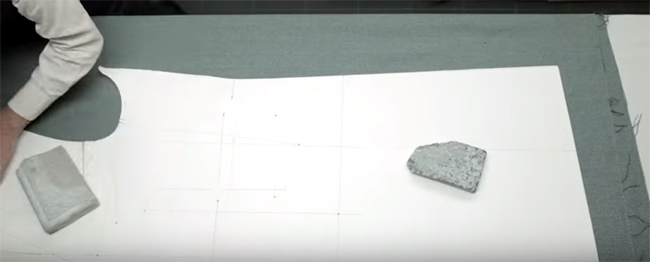 You need very sharp scissors for the cutting and especially very accurate ones, because otherwise it's easy to cut the underneath part longer or wider compared to the upper piece. This is a sleeve of the overcoat, then a cuff will be made... a cuff which will be done like this: about 7 cm high it rounds around, and you must put a button hole in the corner with a button.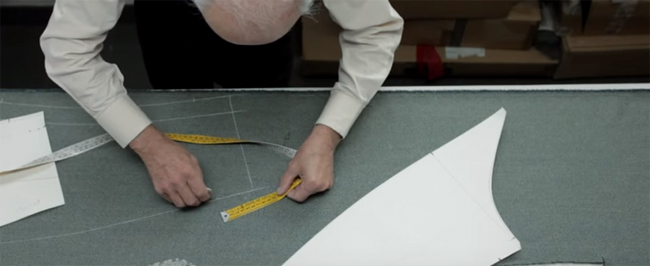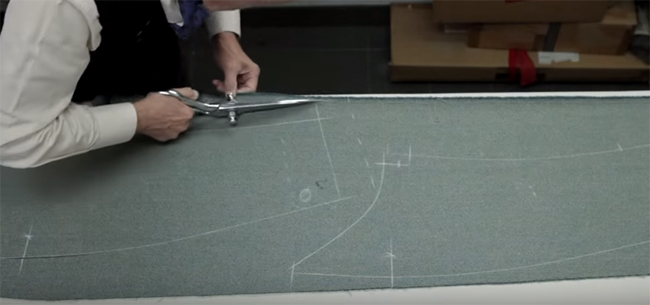 And the most important parts of the overcoat, have been cut.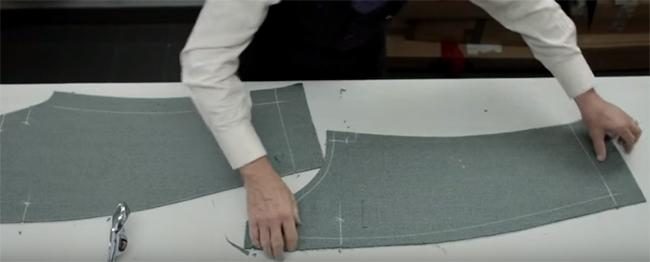 <


Hits: 3846 | Leave a comment