Richard James Autumn/Winter 2015-2016 collection
When the line is completed, and the engineer glides to and fro along it in the private car that is his second home, he is doubtless an object of envy to many. But it can be taken for granted that he has deserved every square inch of this luxury, and is still earning it!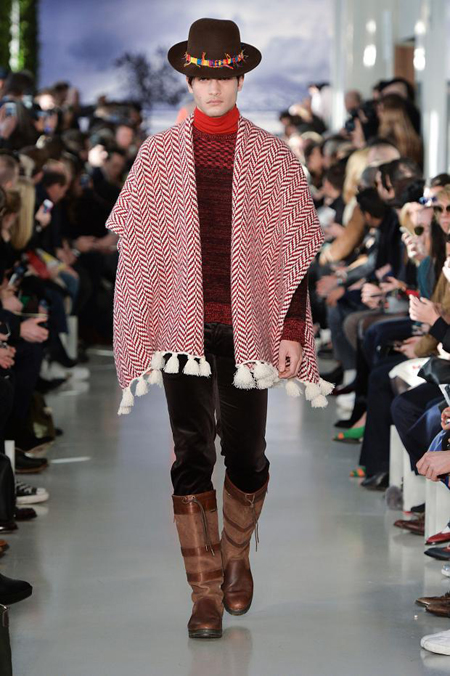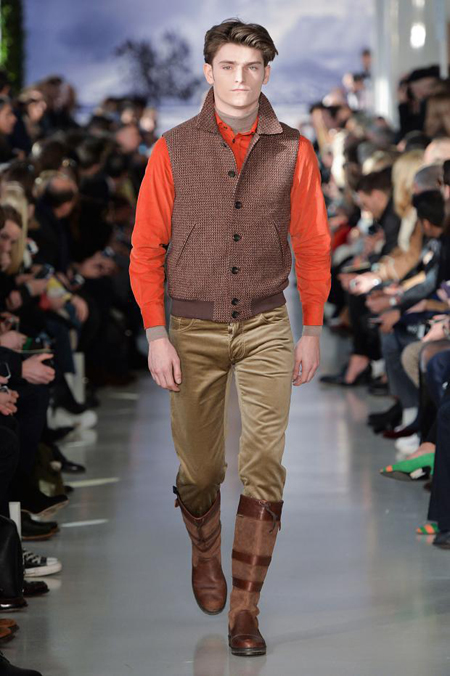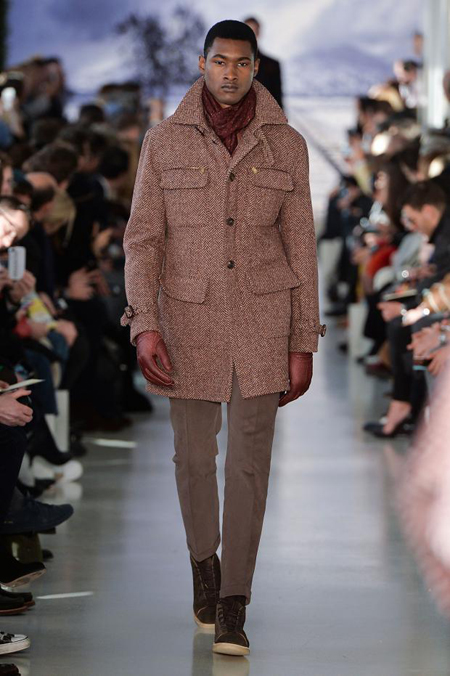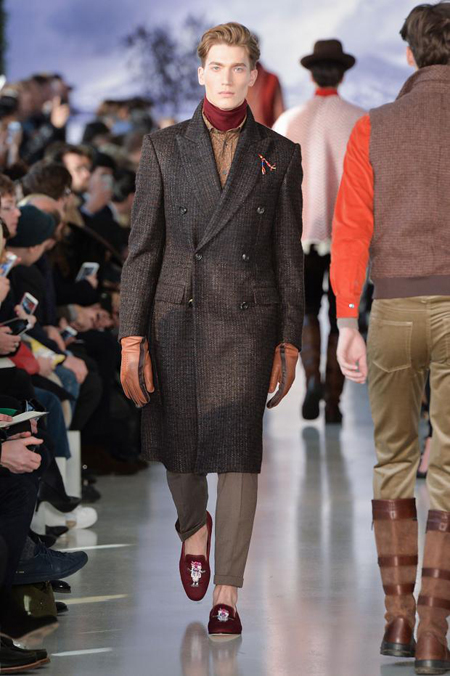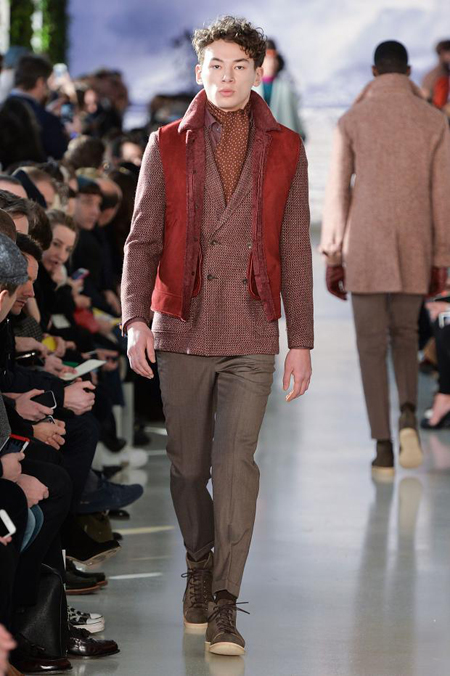 AW15 Transandine collection hitches an exhilarating, high-altitude ride by rail through the towering, snow-peaked and sun-stippled mountains of South America with the plucky, ground-breaking band of Brits that was responsible for one of the greatest feats of engineering ever achieved.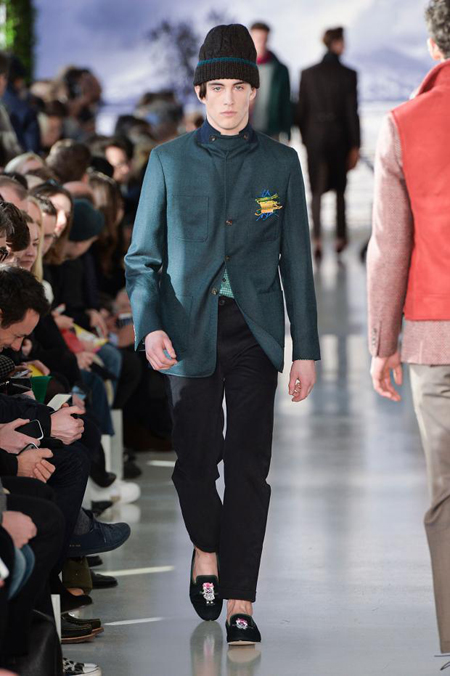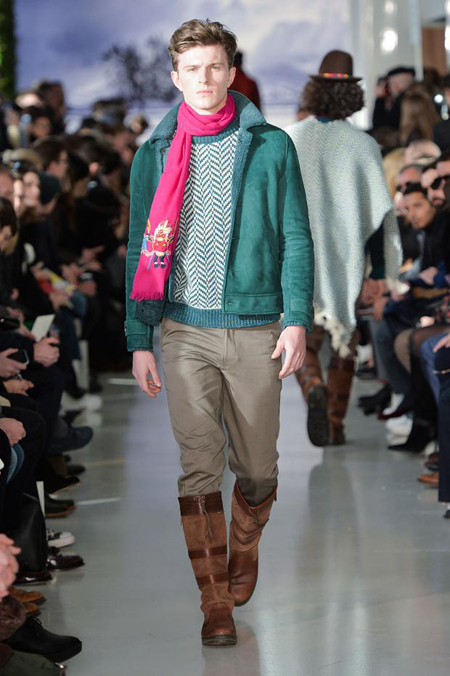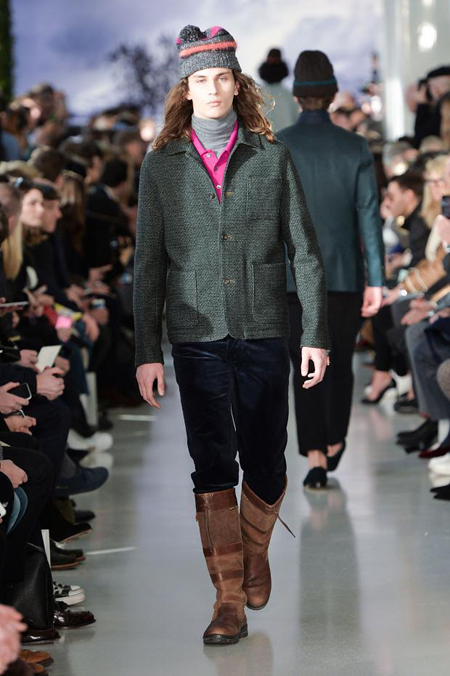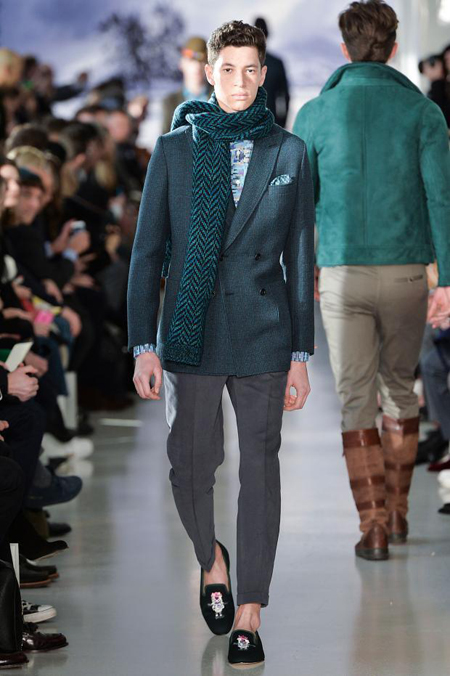 When at the end of the 19th-century the Chilean government looked to put a railway through the sky-high, impossibly imposing Andes to neighbouring Argentina they turned, as they only could, to the renowned prowess and pioneering spirit of the British.
And so, zipping up the sheerest of mountainsides to a height of 13,000 feet, barreling along the brinks of the most dizzyingly precarious of precipices and cutting a snake-like swathe through a score and many more valleys and rock-ribbed gorges, the Transandine railway came to be.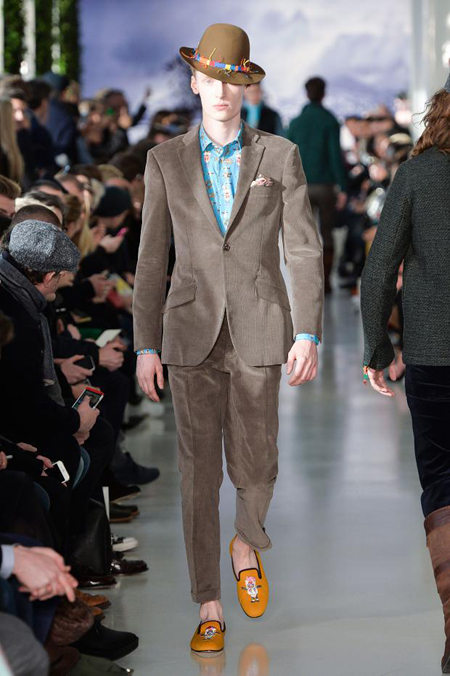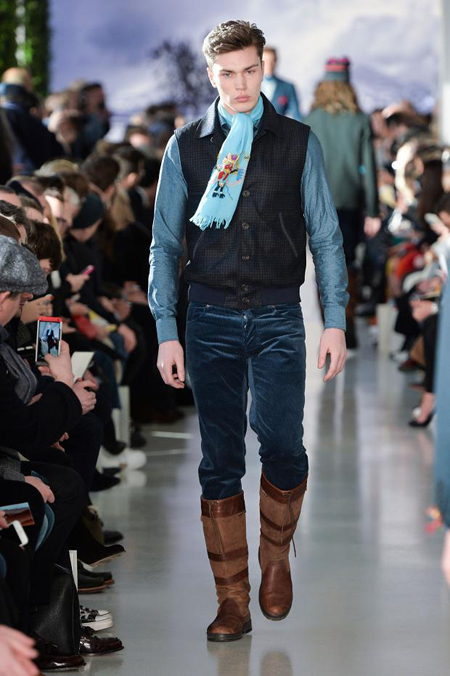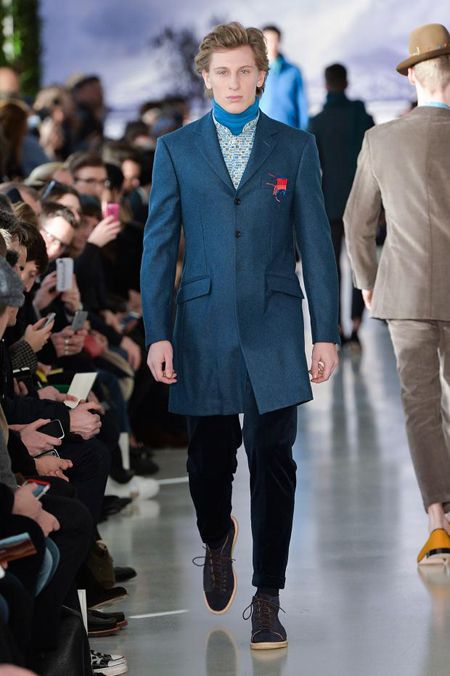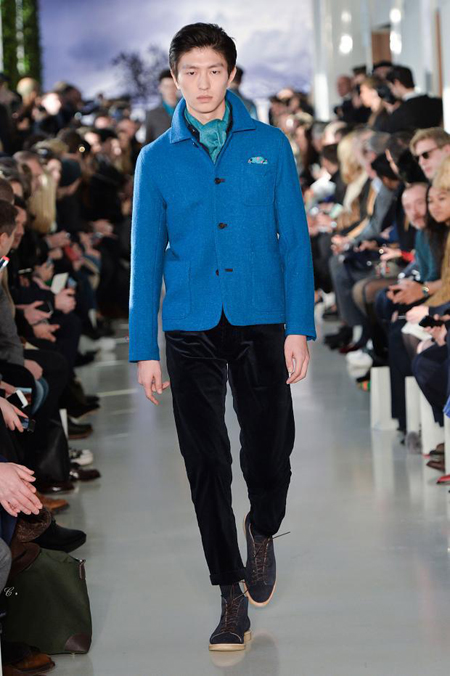 This is a bold, distinctly durable collection that embodies the pathfinding pep of the men who undertook one of the most remarkable construction projects in the world and the solid, beautifully crafted quality of their work.
Base colours of granite, blue-grey and earth brown evoke the solid, unmovable essence of the Andes, while darting accents of blood red, fuchsia, burnt yellow and turquoise capture the vivid, deep-dyed costumery of the indigenous people's Incan heritage and the almost sparkling, wind-scattered flora that dots their heart-stopping homeland.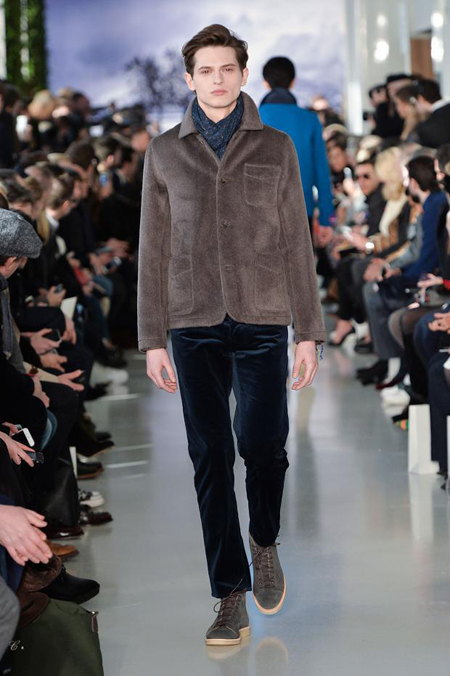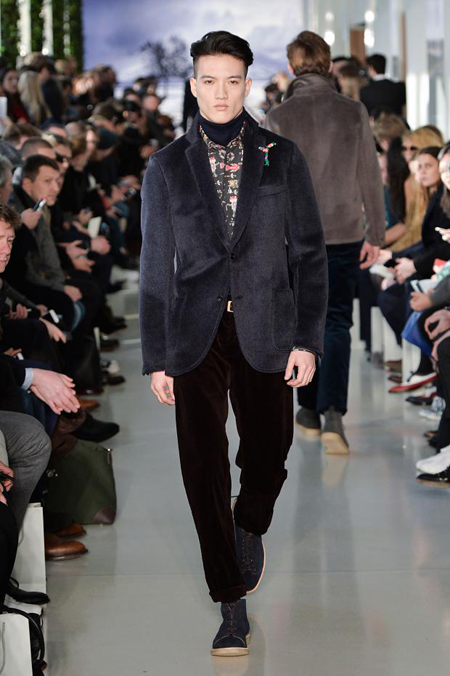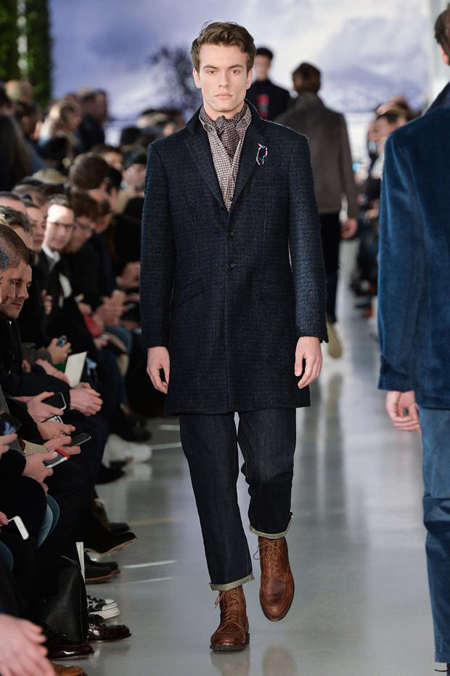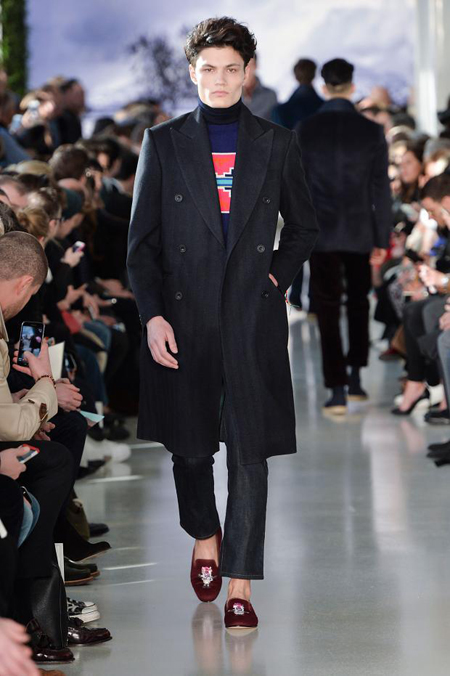 Soft, wonderfully warm all-wool flannels and richly textured Saxonies and boucles feature prominently throughout tailoring, and sharp, intensely coloured prints add a diverse, sharply lifting note to shirtings and accessories.
The exhilarating, altogether off-piste skiing that the engineers introduced to the Andes as a way of both going about their work and winding down lends a clear touch of sporting heritage and intrepidness to casual wear, which is encapsulated by a perfectly practical storm-buttoning pioneer jacket in a stunning teal Merino wool birdseye.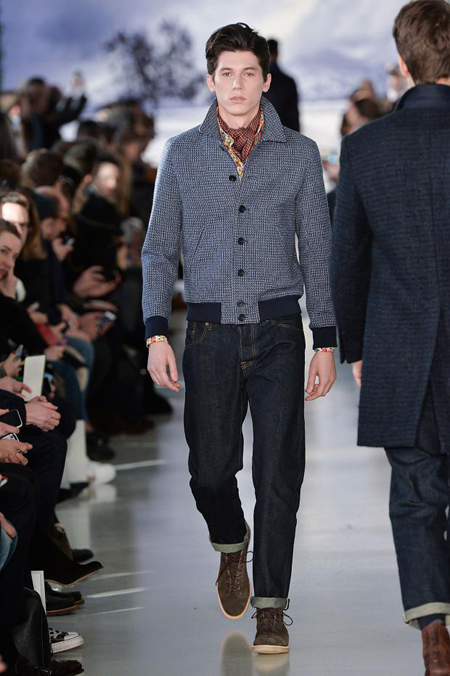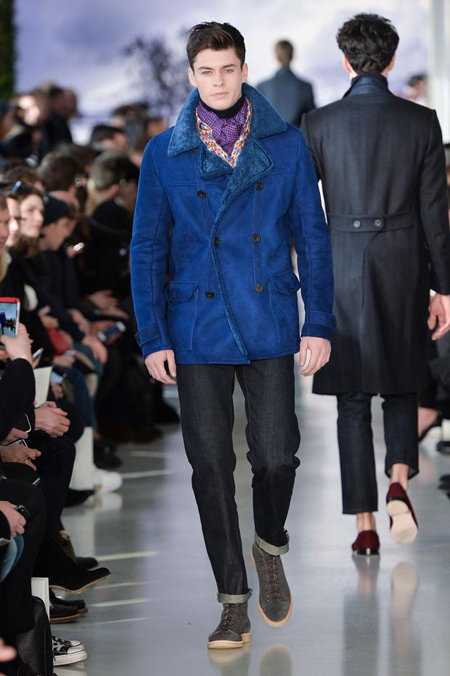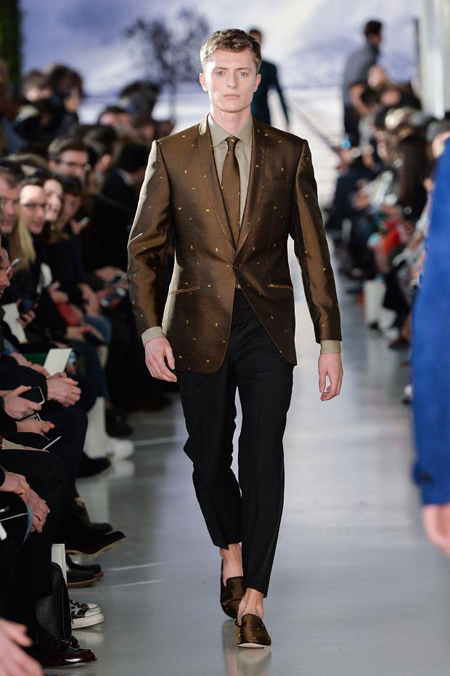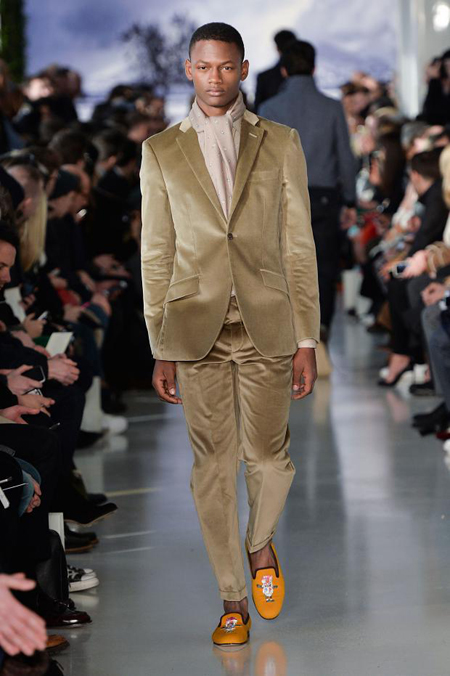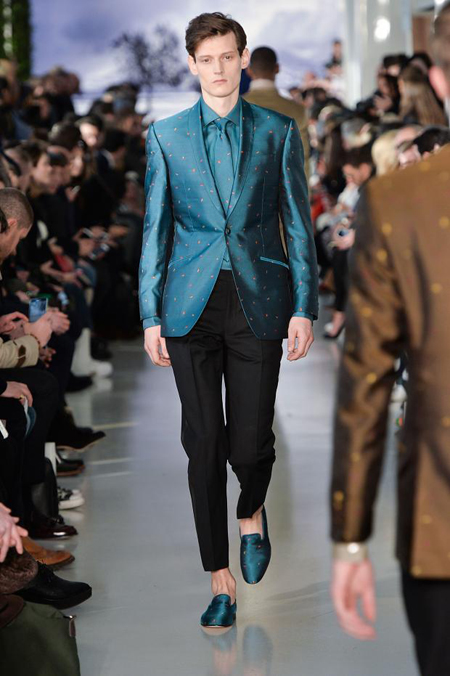 Photos: fashionising.com
Information: richardjames.co.uk


Hits: 4757 | Leave a comment