Kenzo Spring/Summer 2016 menswear collection
From a very young age, we have been intrigued by the notion of a voyage, of traveling and the exploration of the deserted. When creating this collection for Summer 2016, we think of the man who makes these roving forays across uncharted lands. We imagine his strong, experienced, utilitarian and purposeful silhouette. We consider his practicality and resourcefulness.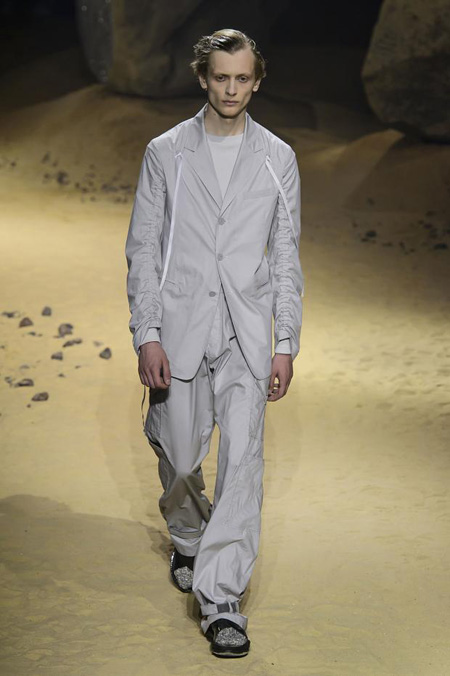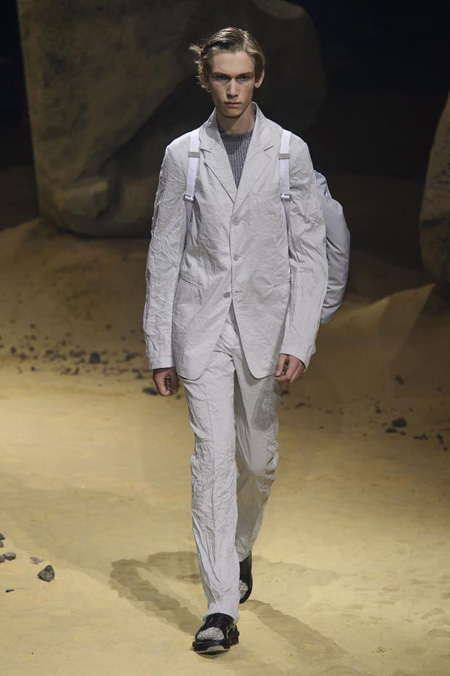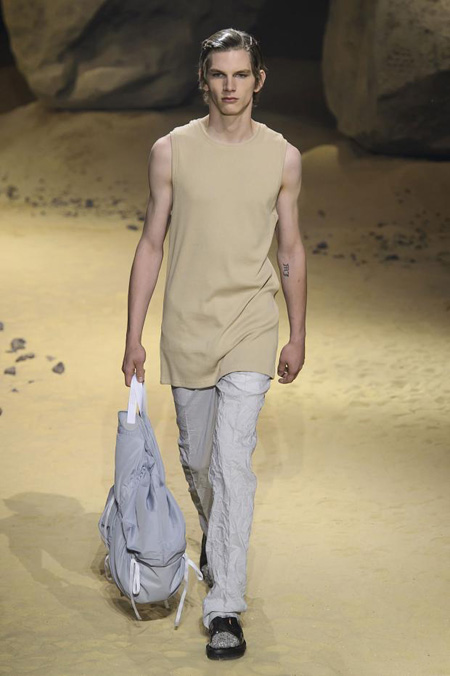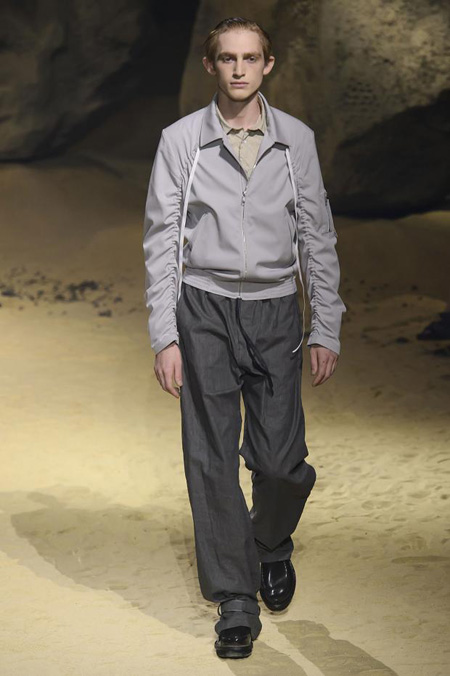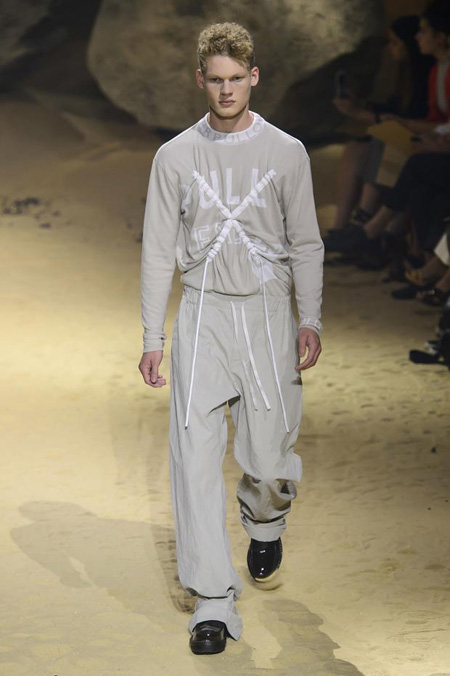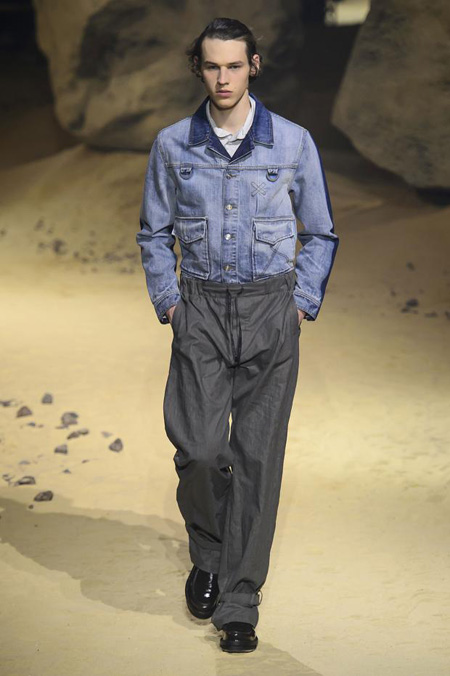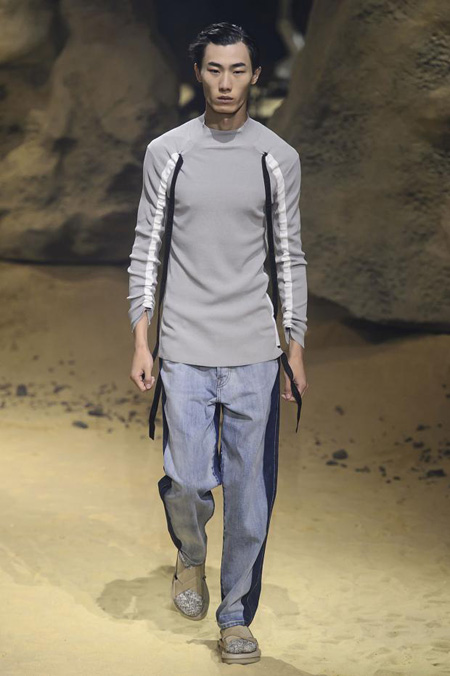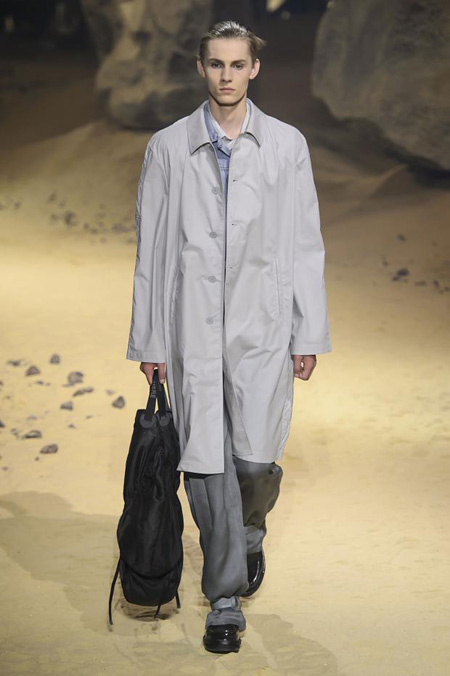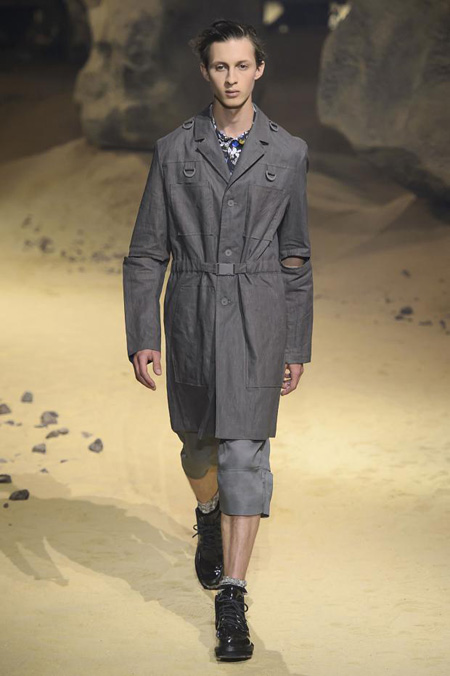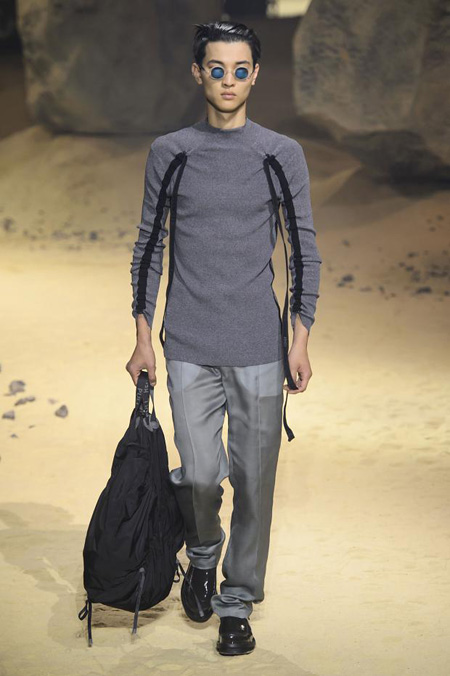 The silhouette is boxy, easy and loose. Breathable fabrics make for more comfortable movement. "Pull" tags on classic garments exaggerate their functionality and transform shapes and lenghts. Fabrics resemble tent or parachute materials that have been repurposed. Leather mesh outerwear let winds pass. Ultra light fabrics of paper-like nylons, waterproof or crinkled cottons are worn with more heavy cotton nattes, spongey wool/nylons or bonded jersey.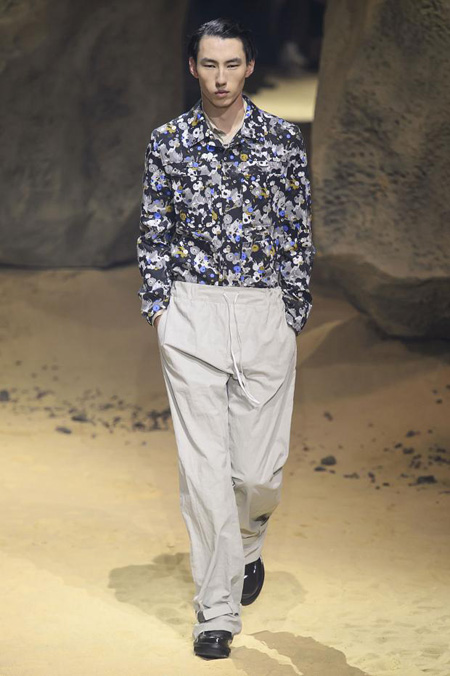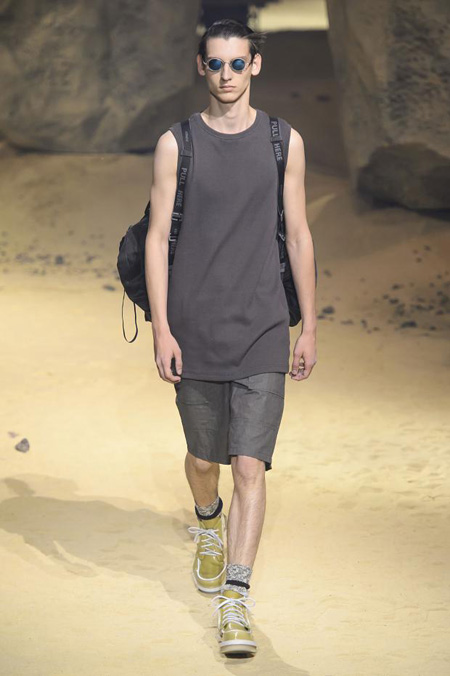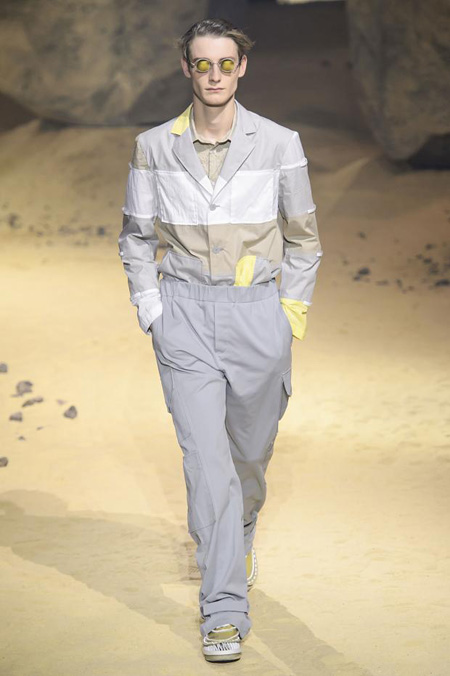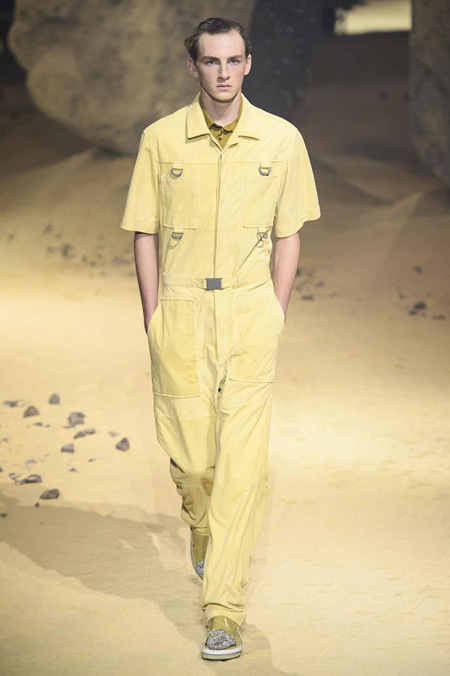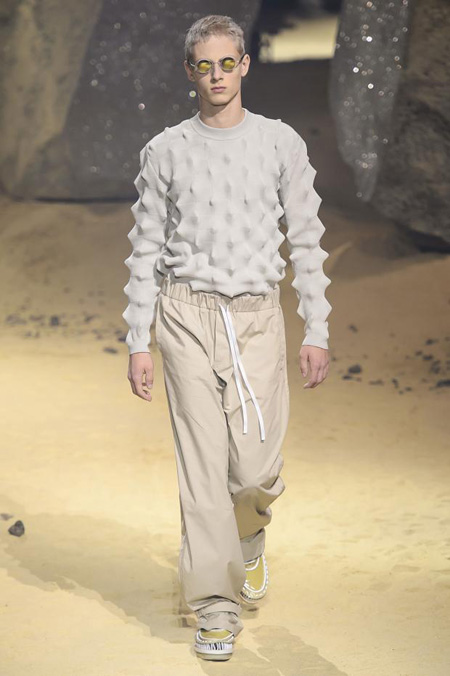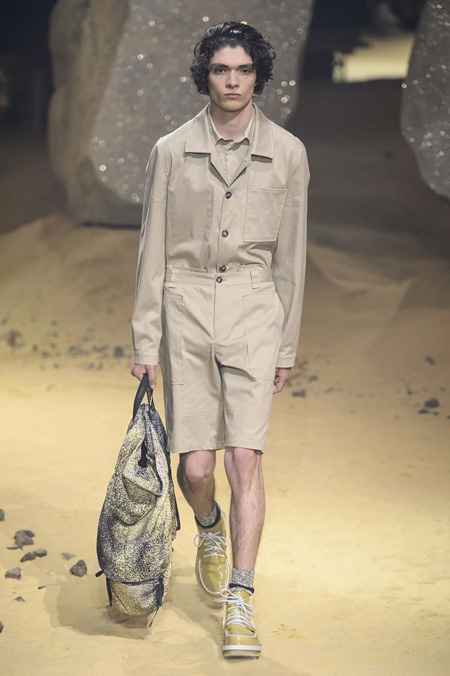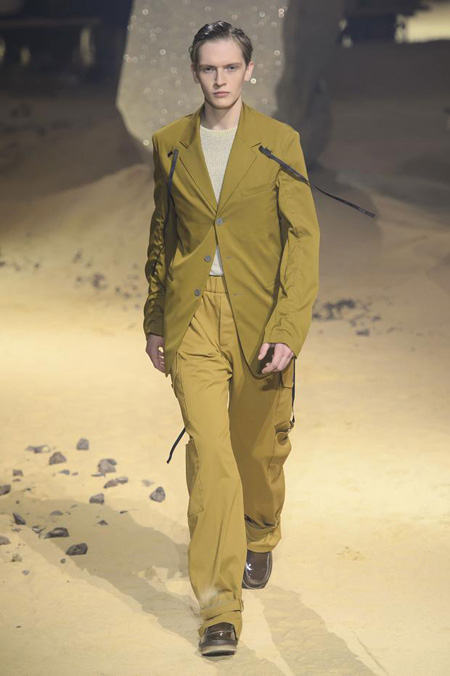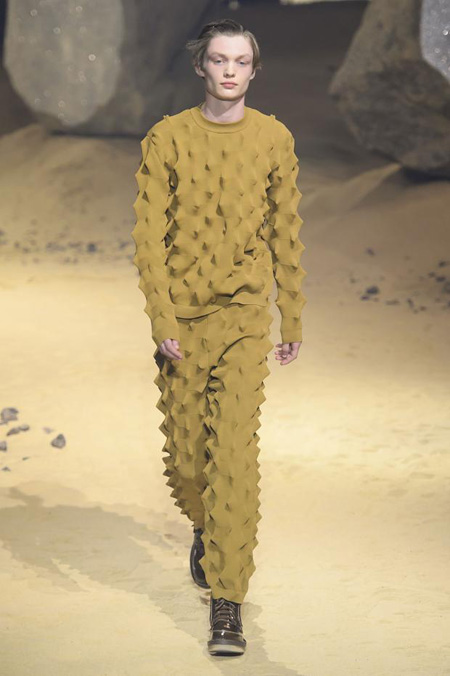 The color palette camouflages the wearer into his surroundings. Beige, sun bleached yellow and stone are matched with tobaccos and anthracites. Cactus flower tones offer pops of fuschia. Prints of lunar maps, rippled sand and exaggerated cactus appear sporadically. 3-D cactus knits offer extra volume.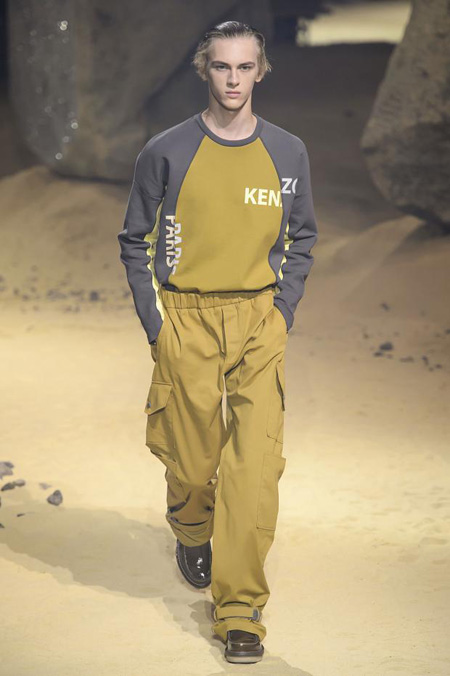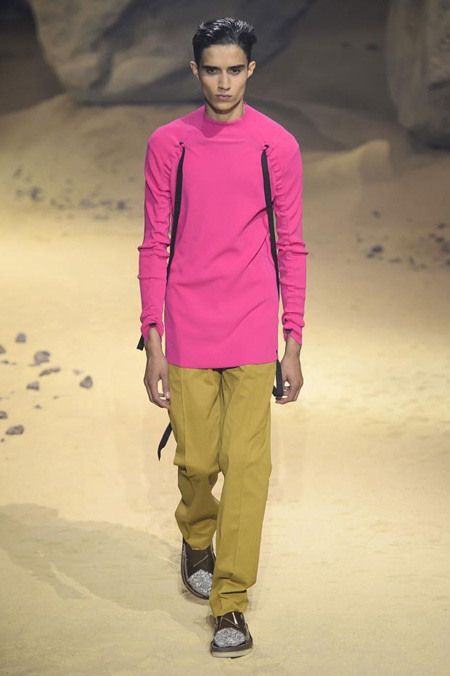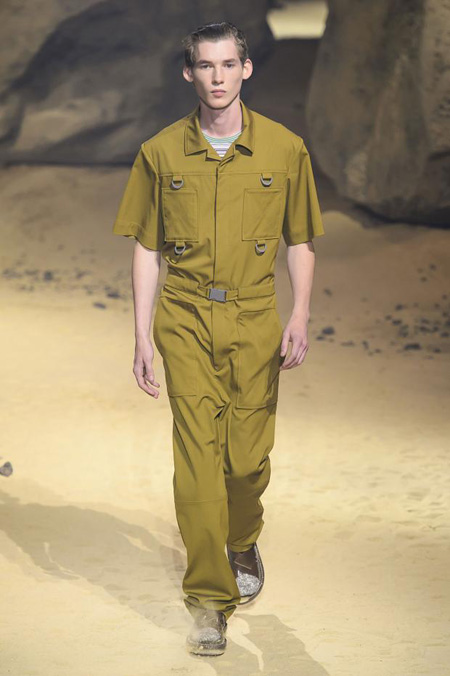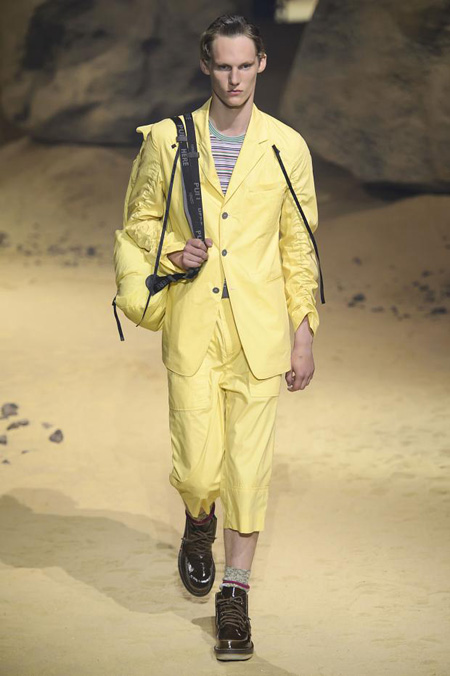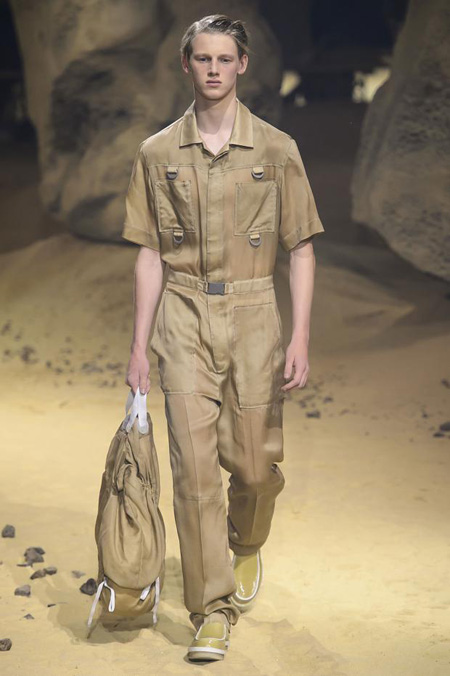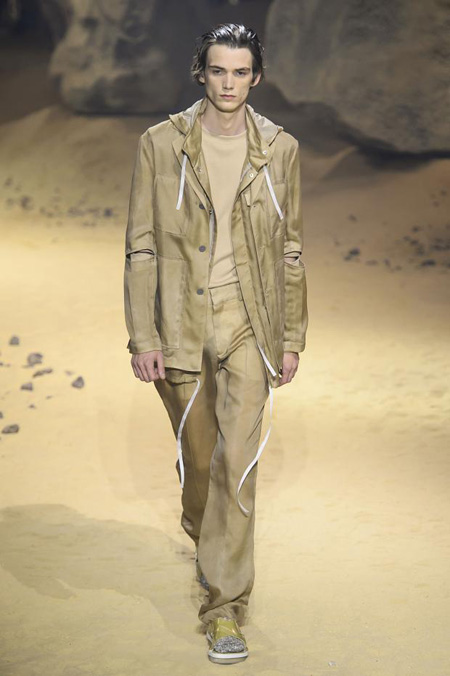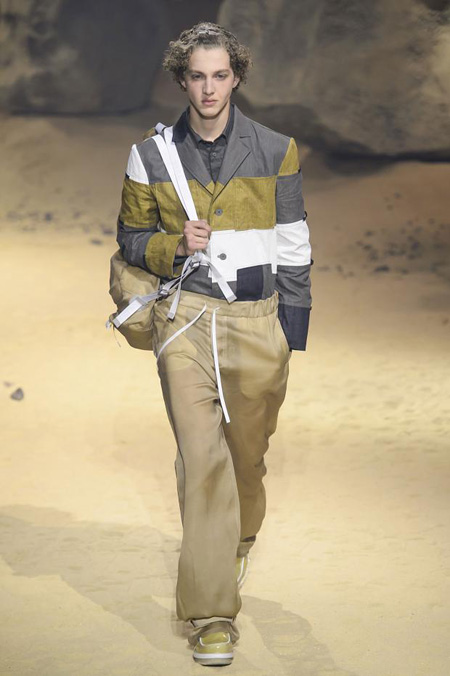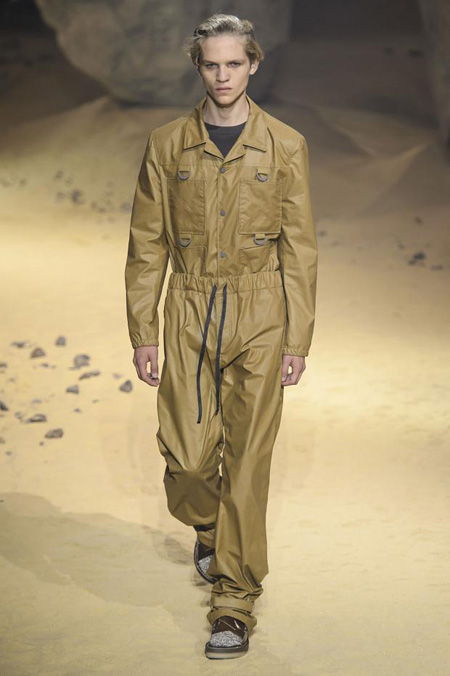 Multi-pocket, shape-changing parachute bags allude to the freedom of these wayfarers. Cross strap sandals ansd reimagined desert boots in suede or patent leather have thick soles to combat the arid and tough terrain. Sunglasses are set in planet-like frames.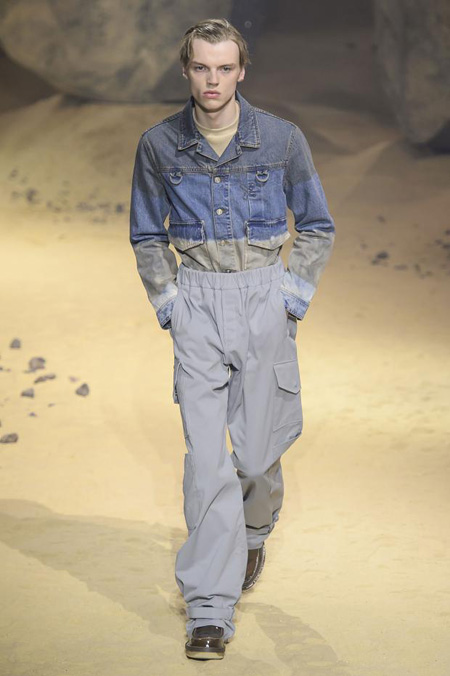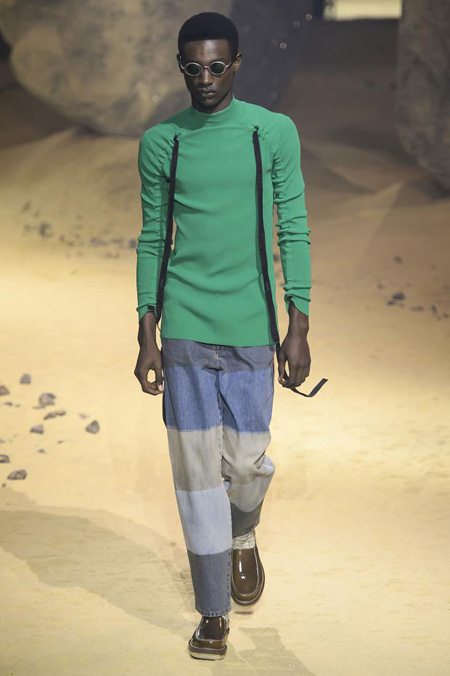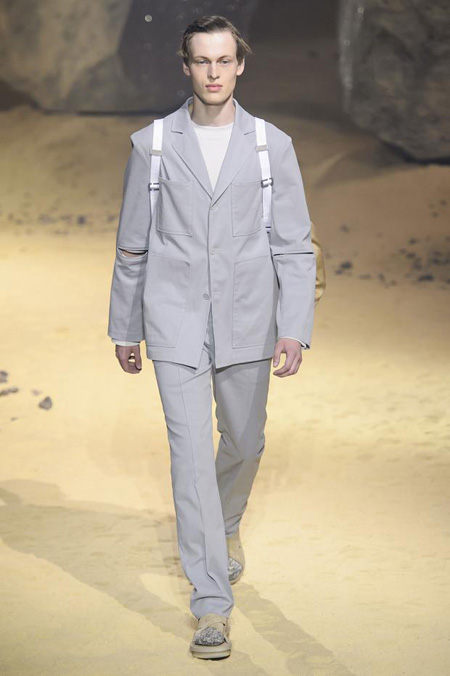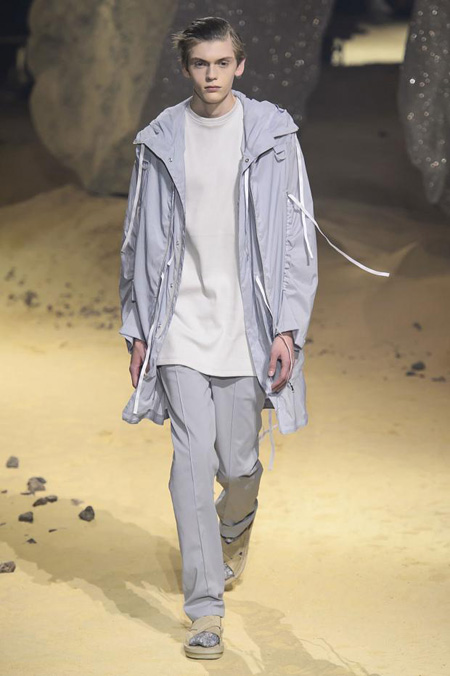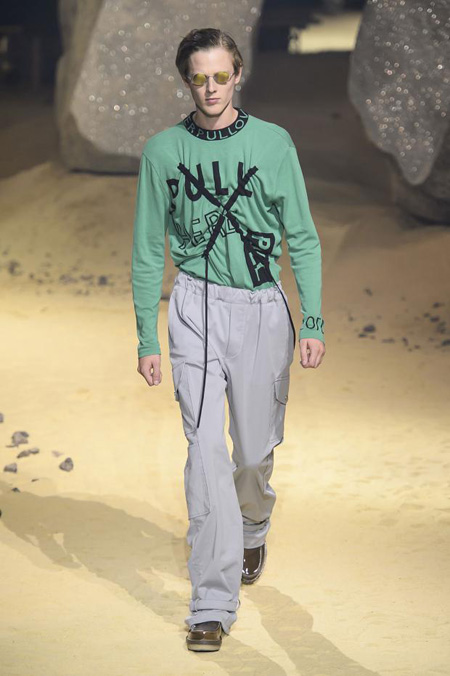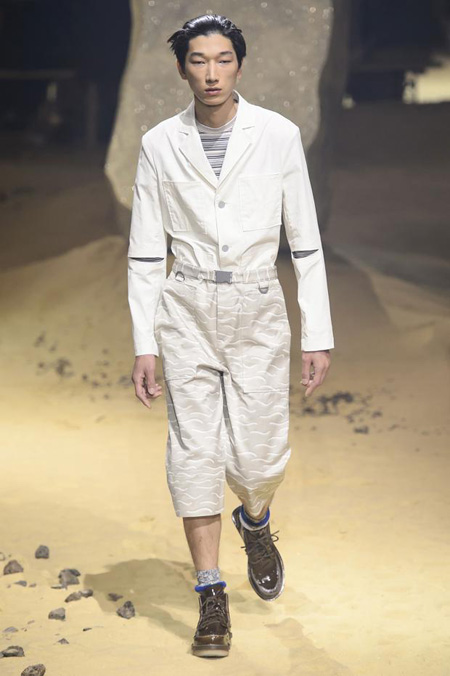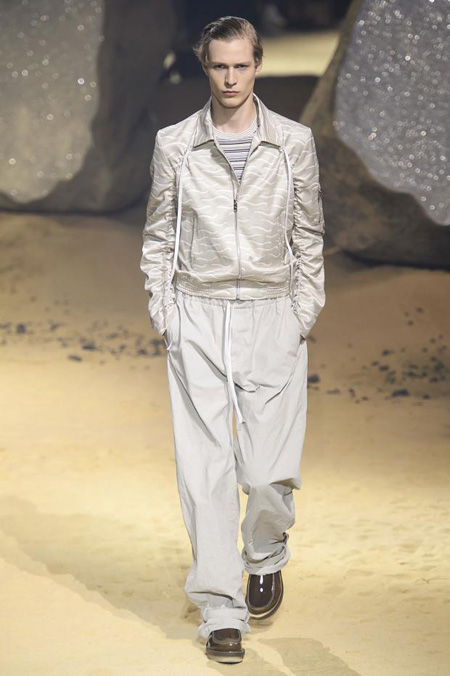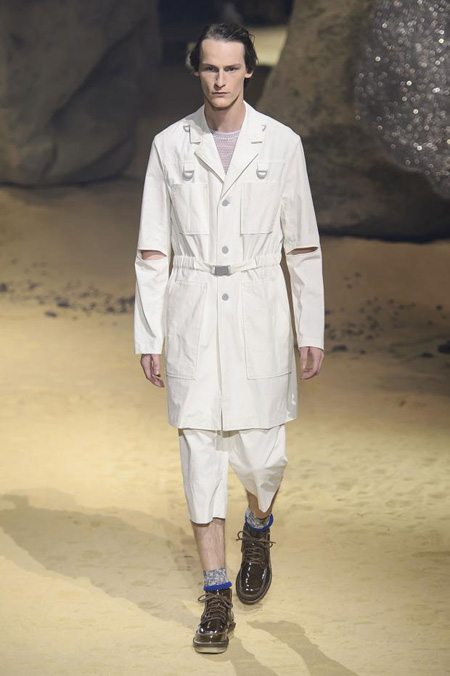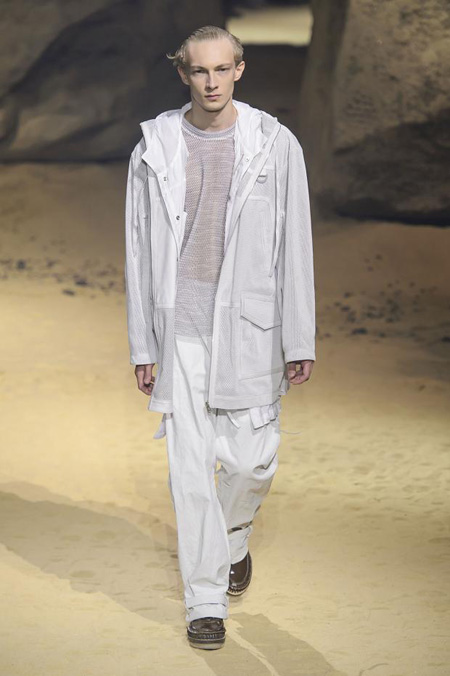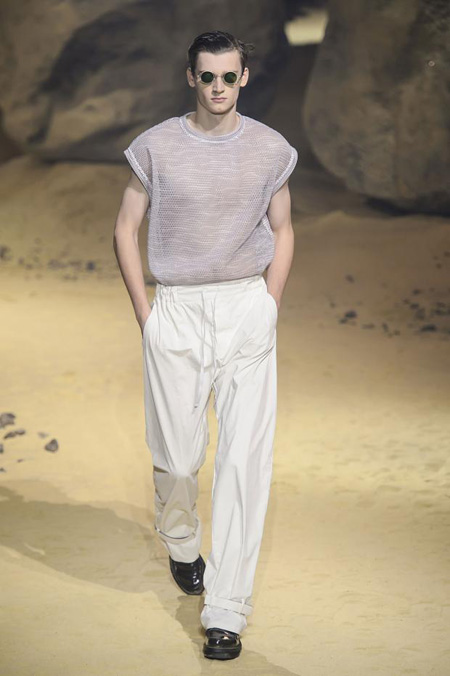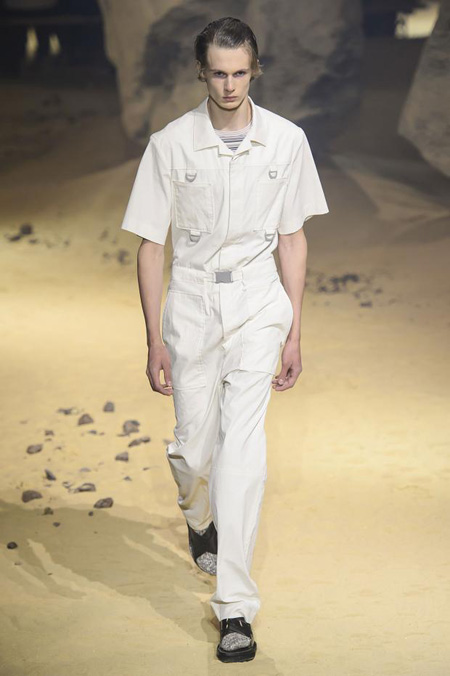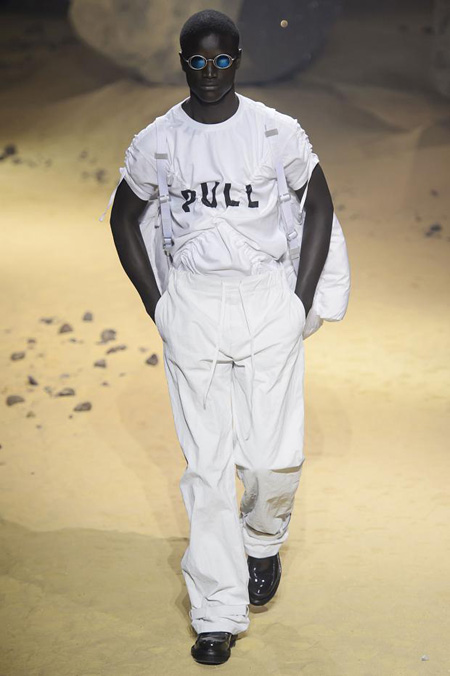 Photos: fashionising.com
Information: kenzo.com


Hits: 4680 | Leave a comment