Missoni Men's Autumn/Winter 2015
Missoni Men's Autumn/Winter 2015 collection draws inspiration from the artist, both as muse and expressive force as he travels along the Trans-Siberian-Manchurian rail line; a steel-tracked metaphor of man's longing for discovery and adventure.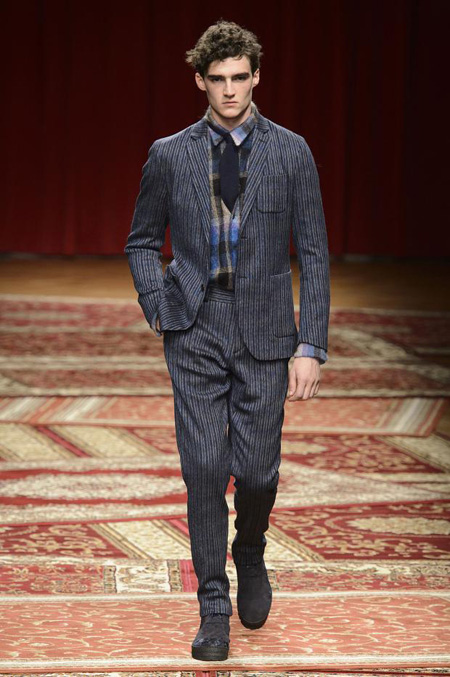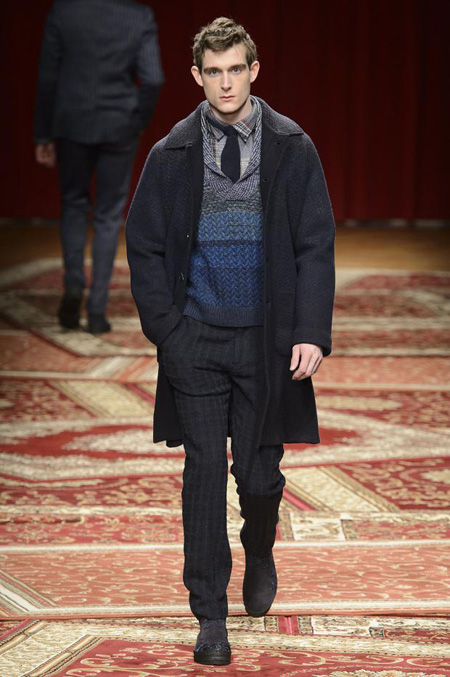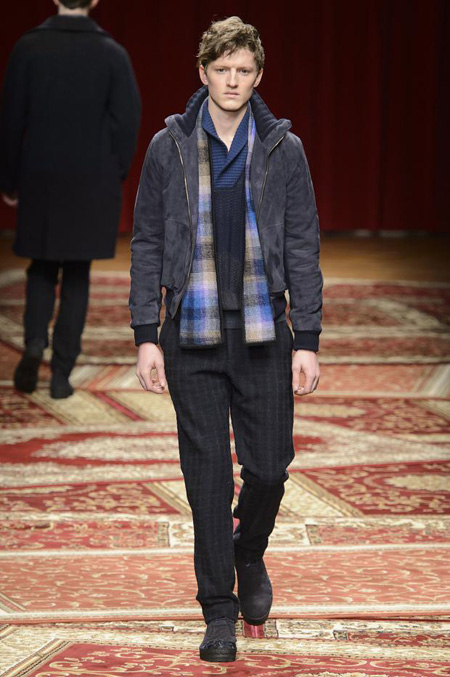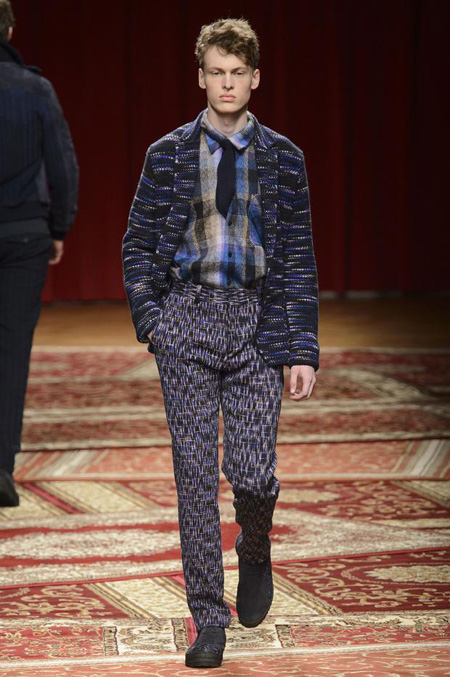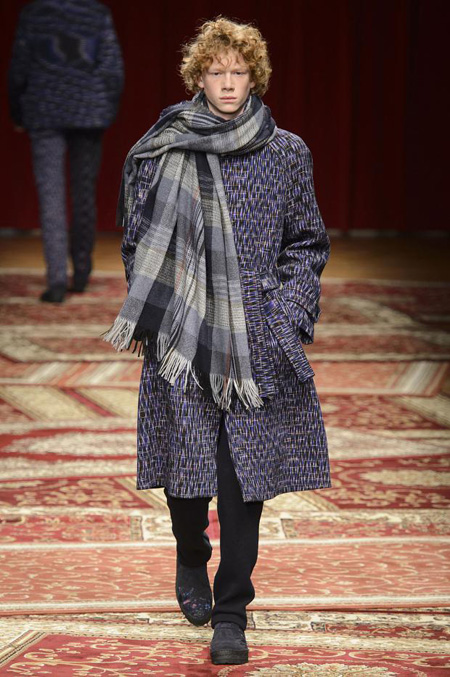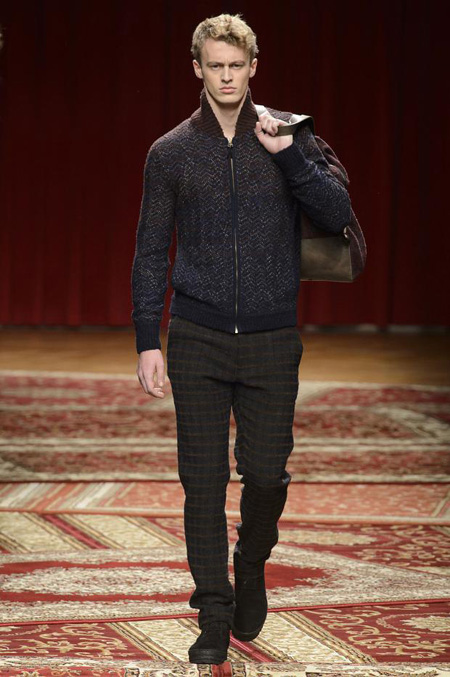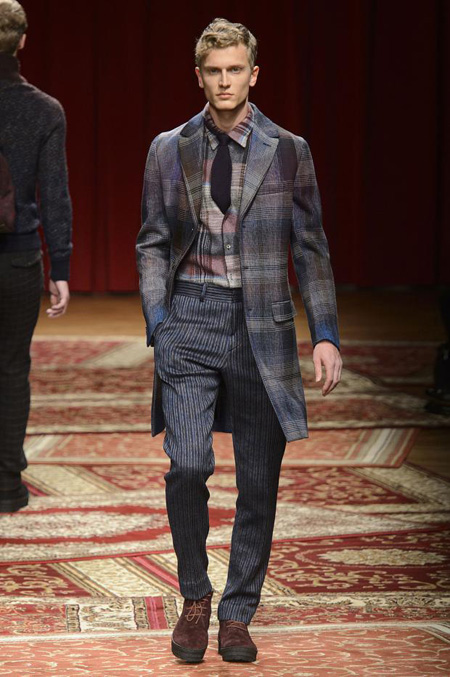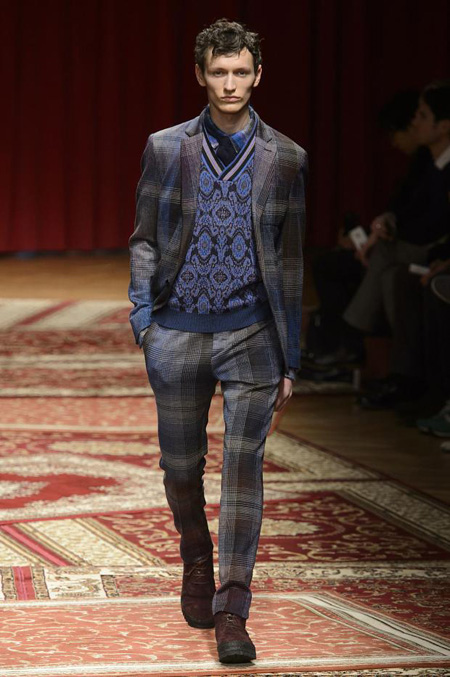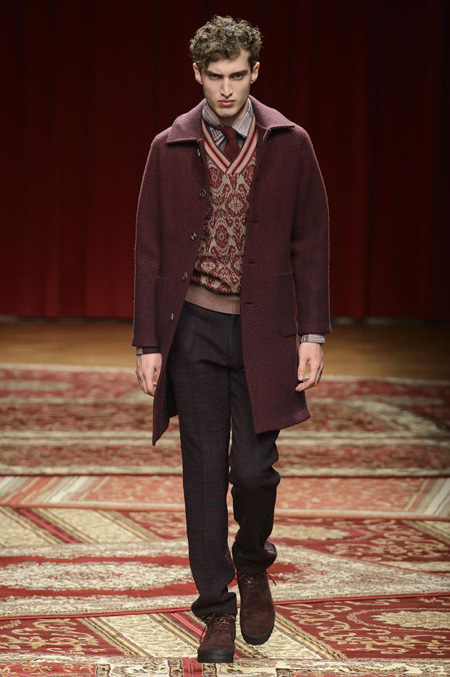 Steadily gaining momentum, our artist sits in idle observance as a melange of imagery swiftly passes before his eyes. The piercing wilderness of Russian, Mongolian and Chinese terrains, indigenous tribes and eclectic cultures blur one into the other and arouse his senses. Immersed in this epic journey, his noble function is to give form and cohesion to this convergence of unrelenting stimuli and unrestrained emotions. In transit even while standing still, this collection captures the romantic essence of the artist and his experiences, exhibiting a certain painterly dynamism in static motion.
The Missoni man is romantically draped in softly tailored and oversized pieces executed in chunky cashmere, fluid cashmere-silk blends, felted lambswool, feathery, speckled wools and artfully crafted pelage-like yarns that luxuriously weather the Siberian climate while respecting the traditional fibers of the regions. Somber hues of black, forest green, auburn, mineral brown, claret camel, ink and pewter reflect the passing landscape of imposing mountains, wild rivers, thick forests, and lush fields while strokes of bright amber, bamboo green, poppy red, Prussian blue and cornflower mimic the random spattering of distant villages and the colorful and graphic dress of their inhabitants.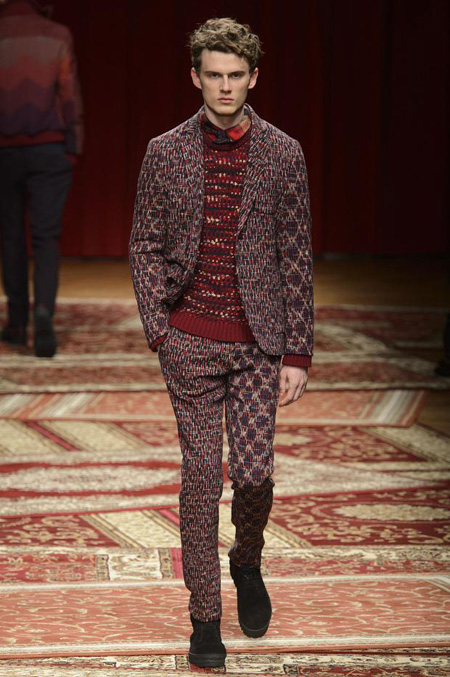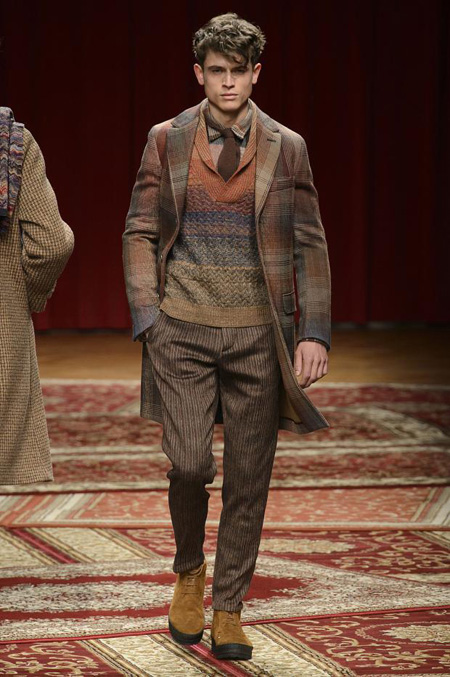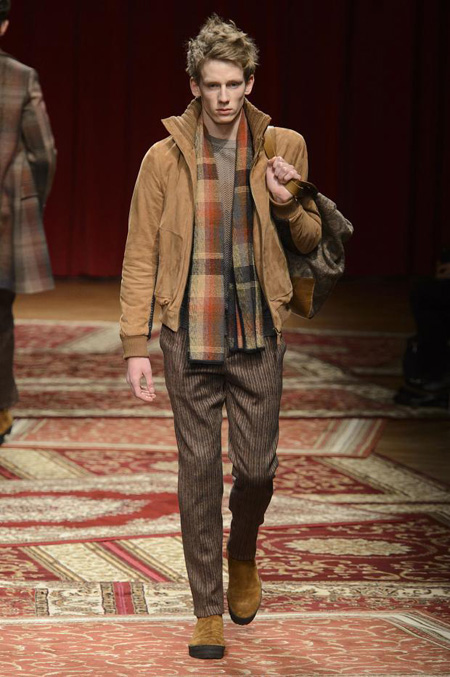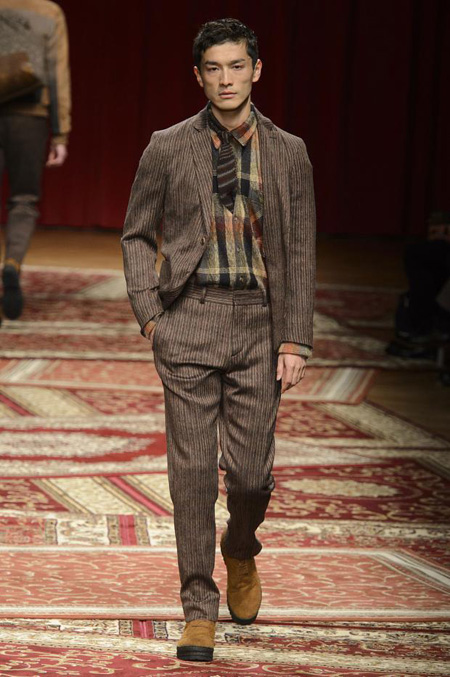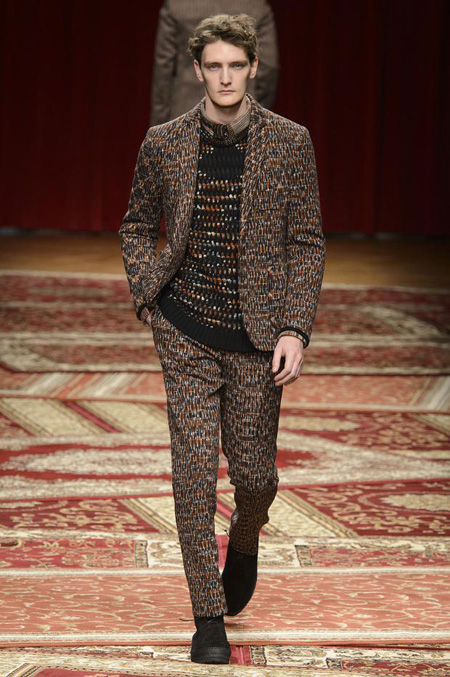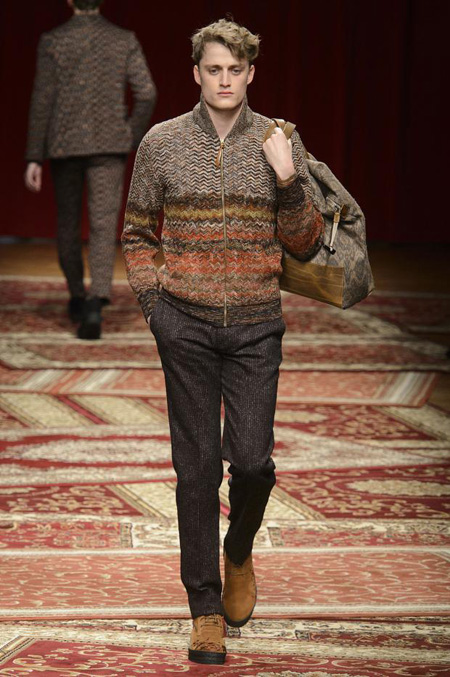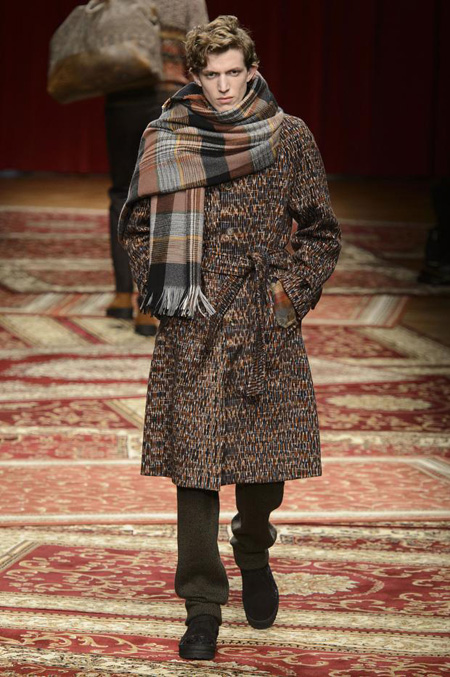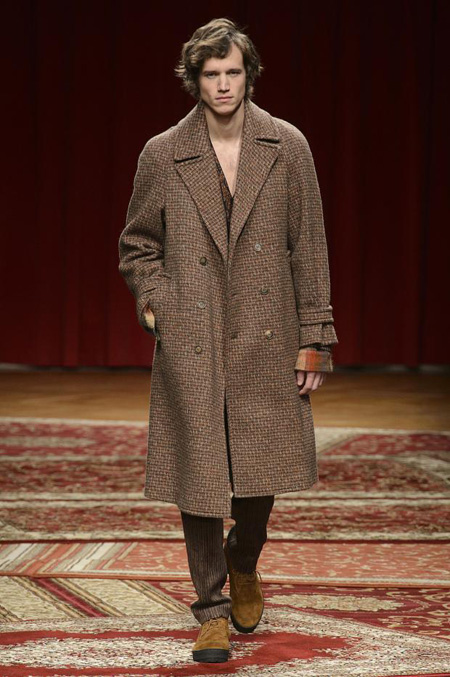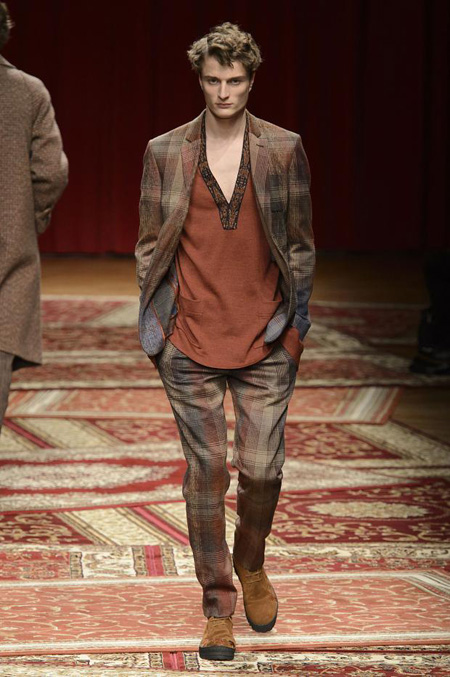 Key elements to this season's collection include: double-breasted coats, degradè-checked suits and oversized, loom-knit coats that have been wefted with either space-dyed tape to achieve an ikat effect or compact, wool-boucle yarn for a toweling effect—all created on Missoni's exclusive, heritage looms in Sumirago; plaid, cashmere shirts that liken artists' smocks and customary, regional tunics; macro, shawl-neck cardigans, realized in chunky, space-dyed cashmere, that resemble traditional robes worn in Central Asia; reversible, cashmere travel suits; and degradè, speckled wool/mohair hand-knits. Sporadic flourishes of embroidered flowers can be found on many of the pieces throughout the collection that, from afar, liken haphazard paint splashes and, up close, bear a resemblance to the artistically elaborate embellishments traditionally found on regionally native garments. These irregularly-placed embroideries have also been applied to suede boots that finish each look to perfection.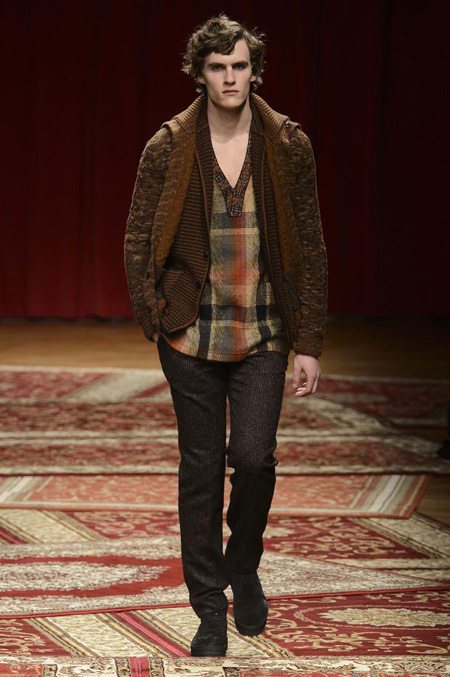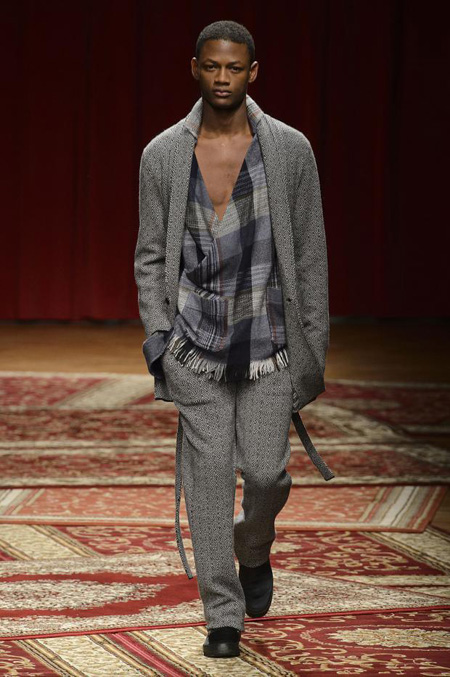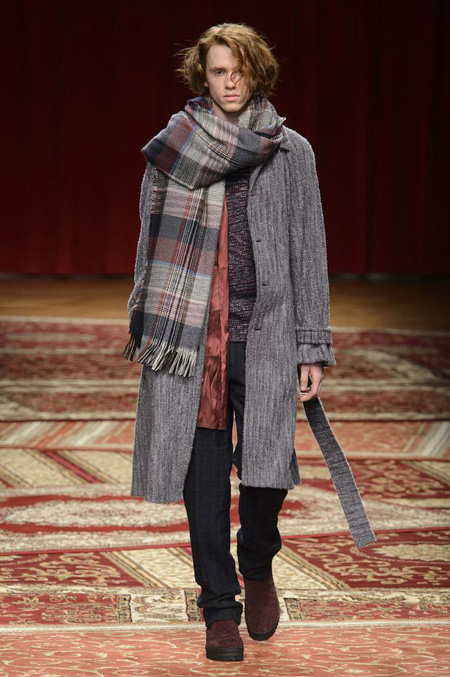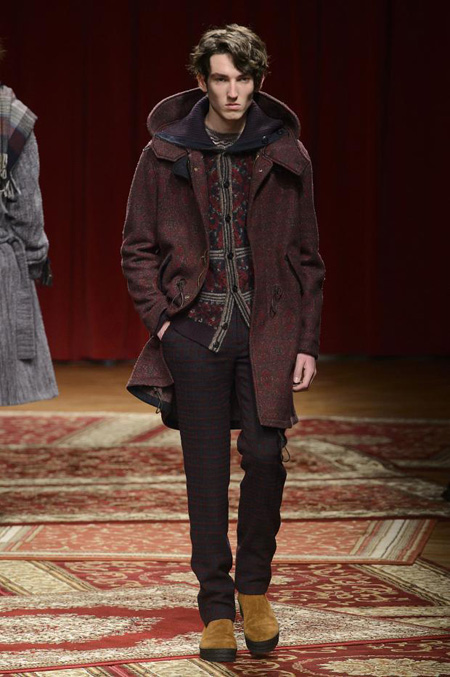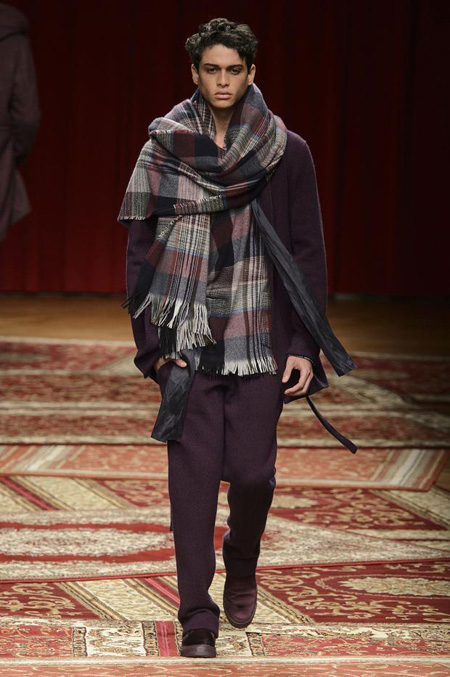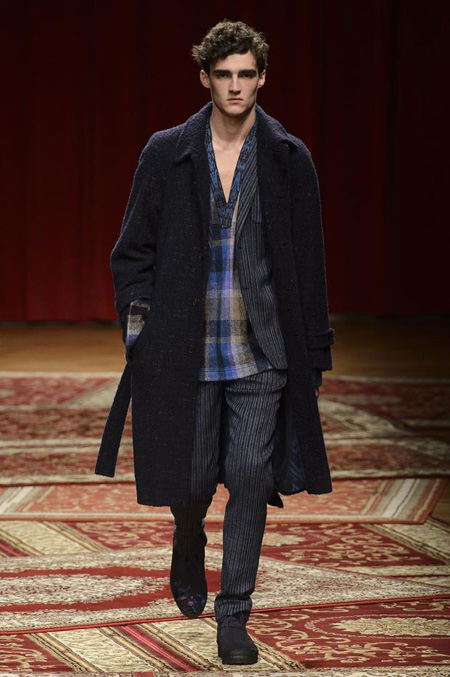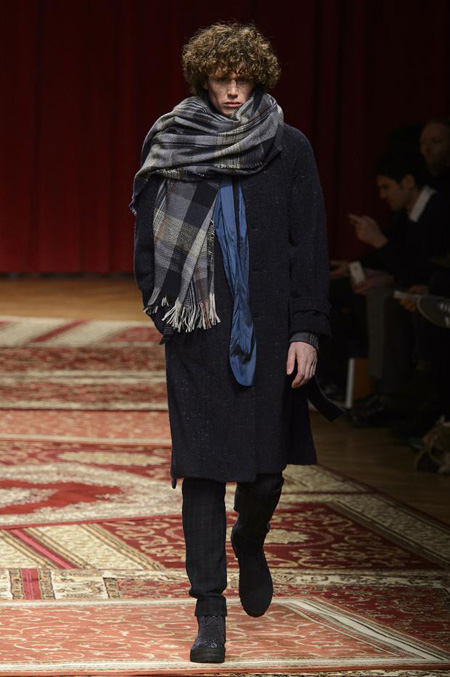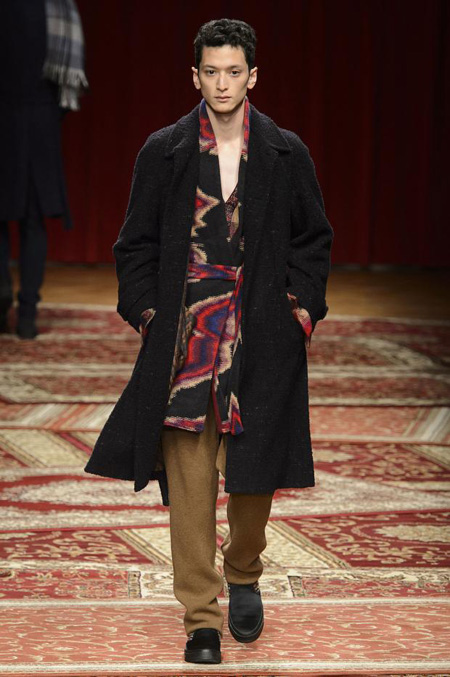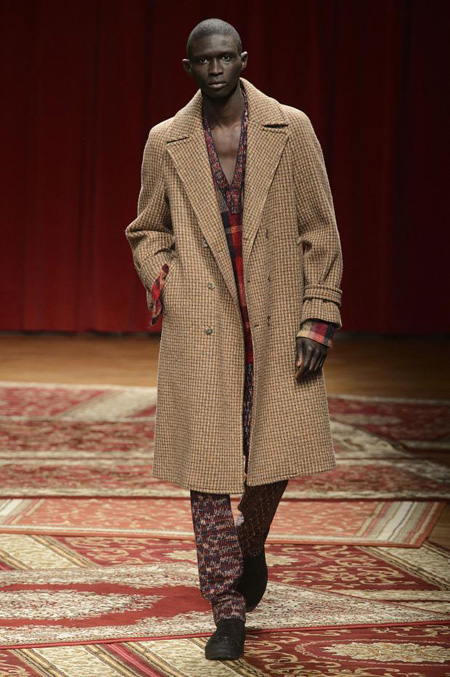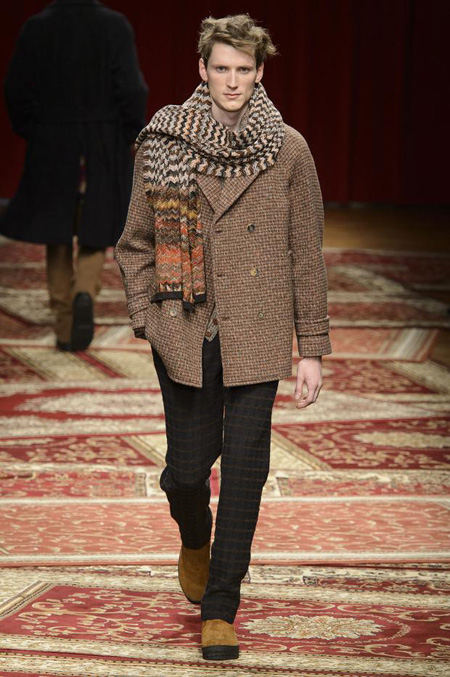 This season once again welcomes the collaborative efforts of Missoni and Converse with a silk sports boot that incorporates an elasticated cashmere sock.

Photos: fashionising.com
Information: missoni.com


Hits: 7863 | Leave a comment