Tag: shoemaking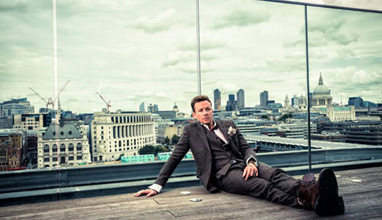 Menswear accessories
Joseph Cheaney founded the company and moved to the present site in 1896. In 1903 Joseph's sons Arthur and Harold joined the company. In 1930 "Dick" Cheaney, grandson of the founder, joined the company.In 1966 Cheaney won the Queen's Award to industry and was sold to Church and Company. In 2009 Jonathan and William Church bought the company. Their family has been making fine shoes for five generations and they are fully committed to producing the finest footwear entirely made in England.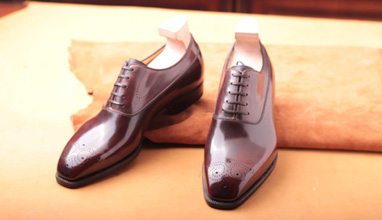 Menswear accessories
My family has a small history of shoemaking. In the 1950's the small towns near Benevento were very involved in the shoemaking industy. Many households were involved in various stages of shoemaking. It was an outworker based system where various parts of shoes were made by different groups of people, and mostly in their homes. Unfortunately in the past 10 years, most of these small workshops have closed due to consolidation of the shoe industry, and the main industrial shoemaking area in Italy is now concentrated in the Marche region.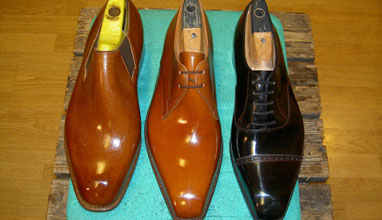 Accessories
In the year 1921 Emil Jonsson was appointed apprentice in the shoemaking trade. After three years of apprenticeship Emil opened a shop in Bygdea in the north of Sweden. Emil was famous for a special style of a Norwegian welted boot with a raised lake. Emil's son Melker took over the shop in 1944. Melker is the one in the family who without comparison have made most shoes and boots in the family. He worked many years in a shoe factory which he for some time was the owner of. Melker retired in 1988.