Tag: shirt jacket
Fashion advices
Dating has become a lot more casual in recent years, and, frankly, we're all for it. Uber-romantic dinner dates with someone you just met over Tinder? Um, no thanks. We'll skip the heightened pressure and expense of formal date nights for something more low-key (read: Something we can easily escape from if things start to go south).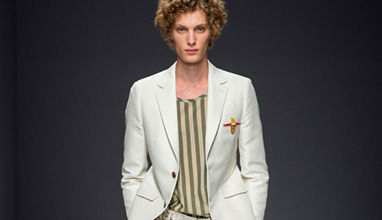 Menswear collections
Salvatore Ferragamo presented its Spring/Summer 2017 collection during Milano Fashion Week Mens. The latest offering, the first without creative director Massimiliano Giornettito, who exited last season, was envisioned by Ferragamo's design team and offered travel-wear elements such as fanny packs, oversized cargo pockets on suits and seriously industrial grade-looking shoes.