Tag: recycled polyester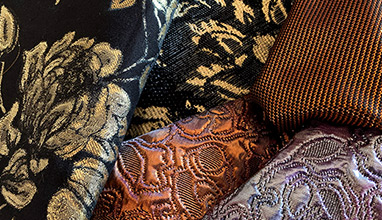 Sustainable fabrics
With the goal to expand the offer of yarns coming from recycled raw materials for a textile more attentive to the consumption of resources, the MFT division of the Marchi & Fildi Group completes the range of metalloplastic yarns of its Gleaming collection with the insertion of 100% recycled polyester yarns coming from post-consumer material and with the GRS (Global Recycle Standard) certification.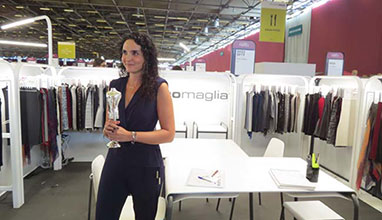 Competitions & awards
Euromaglia S.r.l. is an Italian company specialized in refined textiles created thanks to performing processes and to the workmanship of highly-qualified professionals. The quality of Euromaglia products is granted by a strict production control from the raw materials up to finished textiles. Spring/Summer 2016 collections make use of sustainable materials such as wool, organic and recycled cotton, milk fibres, recycled polyester and regenerated wool.
Curious news
H&M is proud to announce that Olivia Wilde, actress and humanitarian, will be the face of H&M's latest Conscious Exclusive campaign. Olivia, well known for her commitment to sustainability and her engagement for environmental causes will appear in the campaign wearing pieces from the collection. Conscious Exclusive will be available in around 200 H&M stores worldwide on April 16, as well as online.