Tag: producers
Sewing industry
Paris Hilton was the special guest on the first day (28th August 2015) of the International Fashion Fair - Fast Fashion and Fashion Week Poland. The celebrity appeared during the fashion shows of the Polish producers. She also took part in the press conference and in the evening she performed as a DJ at the afterparty.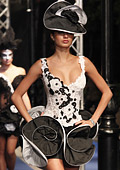 Fashion trends
We present to you photos from collections for Fall/Winter 2010-2011 of more than 25 Bulgarian fashion companies.

The garments, available for the season are practical, with clean and elegant line. From these collections you can judge the level of Bulgarian fashion at the moment, having in mind that we mainly present ready-to-wear garments. We plan to publish a separate article about formal and bridal designer collections.

The aim of this article is to hear your comments – the actual producers and designers and people who buy Bulgarian clothing.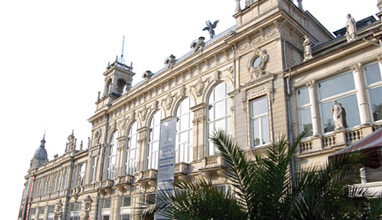 Equipment
On April 23 at the city theatre in Rousse with presentations of innovative solutions, charting the future of the clothing industry, starts the two-day congress Richmart Innovation. European producers of machines and equipment will be presented a number of products - Brisay (DE), Eton (SE), Kaenengiser (DE), Veit (DE), Pfaff (DE), Strobel (DE), AVM (DE), Ina Trading (BG), Lectra (DE). Italian companies will present fabrics - Vitae Barberis, Reda and Fintes. Several consulting companies and universities with profile fashion design, will also make presentations.