Tag: mesnwear
Collections
The discovery of the Lascaux cave, in 1940, had a profound influence on the artists of the time. For Georges Bataille, it represented the dawn of the human race. The power with which animals are depicted (deer, horses, oxen) takes us back to the infancy of mankind and its relationship to nature, as well as the invention of art. In 1951, Christian Dior appropriated these rock paintings, making a print from them for his Ovale line, a form with allusions to primitive female depictions such as the Willendorf Venus. It is this wild and ancient femininity, linked to the magic of the earth, that guided Maria Grazia Chiuri, Artistic Director of the Dior women's collections, throughout the creation of her first cruise collection for the House.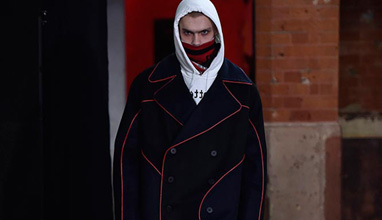 Menswear collections
In partnership with The Woolmark Company, British label Agi & Sam presented a Merino wool-rich collection for the fall/winter 2017 season.