Tag: basics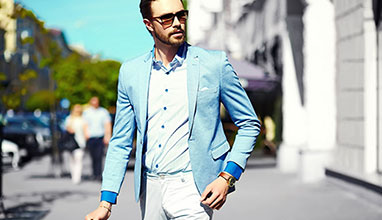 Fashion Guide
Clothing continues to influence daily living. Your overall appearance, mainly the clothes and shoes you wear, can play a role in how others perceive your marketability, trustworthiness, and attractiveness. While you can only do so much to alter your bone structure and height, you can make sure that you look sharp by getting the right haircut that complements your face, as well as buying the best shirts and pants for your physical assets.
ABC of the men's suit
Men's suits are one of the most important formal basic wear in any men's wardrobe. Every man should have at least one suit. However, there are times when one needs to be officially attired like attending a formal occasion or a job interview which cannot be done without a proper suit. So it is important to know the basics in the making of a suit to make it look best on you.