Tag: authentic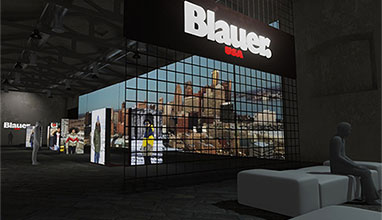 Fashion shows
FGF Industry celebrates its twentieth anniversary in collaboration with Pitti Immagine Uomo with an immersive exhibition presented by Blauer at La Dogana in Florence. A road trip through the United States, taken by British photographer James Mollison on behalf of Blauer. A visual narration of authentic landscapes and people in the form of a genuine snapshot of contemporary America. The exhibition, curated by Felice Limosani, will be inaugurated on Tuesday January the 7th and then it will be open to the public from Wednesday the 8th until Friday January the 10th.
Menswear collections
The Luciano Barbera Fall/Winter 2017 Collection came to life amongst the Italian Mountains. Blending Italian allure and rugged, cool-weather style, the luxurious pieces amongst the collection complemented the awe-inspiring mountain range.