Tag: alta moda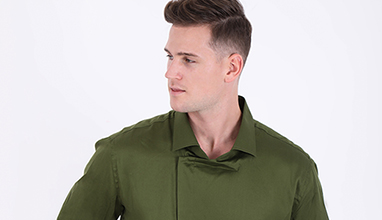 Menswear collections
Franklin Eugene International LLC has released the look book for Franklin Eugene's latest menswear collection, FRANKLIN EUGENE TRIUMPH. A masculine color palette is reflected in army and bark greens, blues, grey, and black. Strong cuts, a clean affect and lines remain hallmarks of the brand. "With an eye on reducing the carbon footprint from creating collections, we present a capsule that fully embodies the passion, quality, and creative style affectations for which the brand is known." noted Mr. Eugene.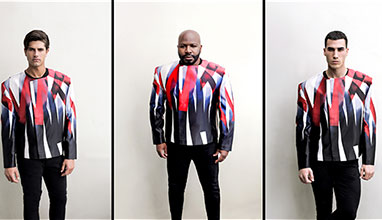 Menswear collections
The collection commences with Franklin Eugene Fury, a stunning multi color blazer, and quickly segues to several light and breezy shirts in black and white before making a bold return to color with a nod to WAKANDA. The presentation smoothly shifts gears to several audacious teal and black installations. Next, we have a FRANKLIN EUGENE homecoming of sorts with an abundance of ultra clean black and white colorless silhouettes that magnificently channel the clean lines and affect that remain hallmarks of the brand.