Tag: The Woolmark Company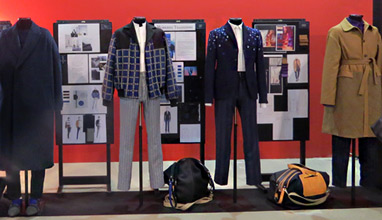 Fashion design education
For the Industry Project "The Woolmark Company, Brioni, Accademia Costume & Moda", the III Year students at Accademia Costume & Moda (BA in Costume & Fashion), re-interpreted Brioni menswear, using Woolmark's fabrics, merino wool and the iconic details of contemporary menswear style. The outfits, completed by a selection of accessories (shoes, travel bags and small leathergoods), were presented during the event Accademia Factory 2017 at the presence of Francesco Magri, Country Manager and Birgit Galen, Global Fashion Coordinator, The Woolmark Company.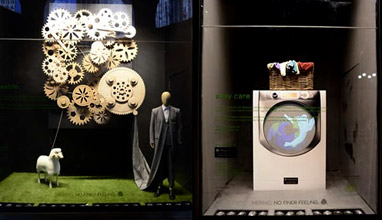 Events
Italy held its first Wool Week from 10 to 16 September 2013 in Milan.
There were celebrations supporting the global Campaign for Wool inspired by the 'Live naturally, choose wool' claim and promoting wool as a natural, biodegradable and renewable fibre.
One of the aims is to build a bridge between the textile community, fashion industry and consumers.