Tag: Neapolitan style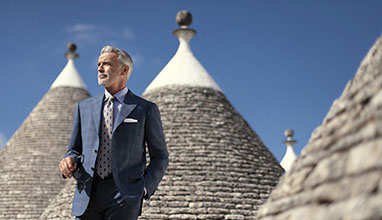 Menswear collections
Cesare Attolini is considered the synonym of Neapolitan tailoring tradition, worldwide. Nature. Art. Know-how. Traditions. Lost over time. Roots and sky. Emotions. The story of a day spent in the heart of the Itria Valley.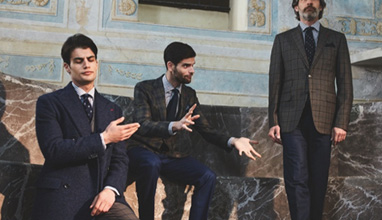 Menswear collections
ISAIA "San Leucio" collection for Fall/Winter 2017-2018 presents and re-elaborates different images and moods. The leitmotif pays tribute the silk saga and the legendary Bourbon silk textile workshop of San Leucio, nestled in the bills not far from the magnificent Reggia di Caserta and the pride of the kingdom of Napoli between the 18th and 19th centuries.