Tag: Lounge suit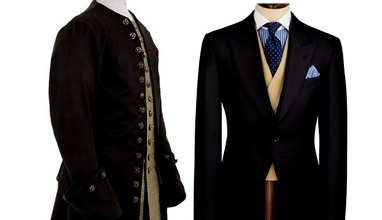 ABC of the men's suit
Have you ever asked yourself where does the word 'suit' come from?
Well, the answer is from the French 'suite', which means 'following' and the Latin verb 'sequor' - 'I follow'.
That's because suit's components - jacket, trousers and waistcoat - follow each other, have the same cloth and colour and are worn together.
Let's take a look at some types of suits, which are worn through the years according to the occasion...