Tag: Bluezone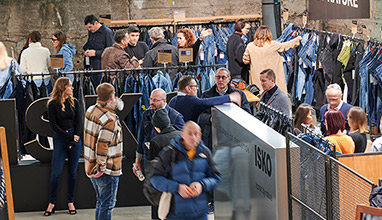 Fashion fairs
This summer, from July 18 - 19, the international denim trade show BLUEZONE will celebrate its anniversary. More than 100 denim and sportswear experts will turn Munich's Zenith area into a blue hotspot. Along with MUNICH FABRIC START and THE SOURCE and with a supporting program that is as full to the brim as it is relevant, the area on Munich's Lilienthalallee will become the hub of the international fashion community.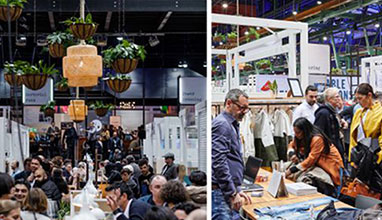 Sustainable fashion
The MUNICH FABRIC START introduced the Spring/Summer 2021 season from 04 - 06 February in Munich. The accents were the BLUEZONE, KEYHOUSE and the individual showcases presented by around 1,000 international suppliers of fabrics and additionals. The approximately 18,400 international trade visitors were offered a broad spectrum of strongly positioned collections with innovative product and trend statements. A new awareness of ecology and the increasing relevance of natural looks and resource-saving materials were noticed.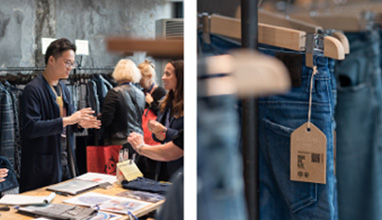 Fashion shows
'Processing my Realities.' This is the overarching trend theme at the latest edition of MUNICH FABRIC START. It impressively reflects the power of those interactions which seem so violent at present within the textile and fashion industry. The clash between online and analogue, between Industry 4.0 and skilled craftsmanship, between the virtual and the existent. And between Man + Machine, the concept theme of the BLUEZONE.