Tag: Accessories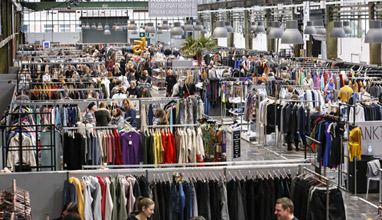 Fashion fairs
Gallery Düsseldorf will take place from 20 to 22 July 2019 in Düsseldorf, Germany. The "Alte Schmiedehallen", the main hall of Gallery for the official three days of the fair, will be divided into two distinctly different areas from July 2019: one third of the hall will be taken up by accessories and shoes from the Premium, Urban and Contemporary segments. With a focus on design, avantgarde and evening, the remaining two thirds of the other side of the hall will be reserved for fashion. A geometric guidance system underlines this new, clear segmentation. Two diagonal axes in the Fashion Zone further enhance the aesthetic clarity, the high level of service and the improved layout of the new hall allocation.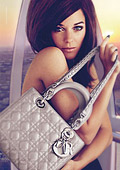 Accessories
The latest Lady Dior campaign, called Lady Grey features the actress Marion Cotillard spotting a different hairstyle in London carrying a grey version of the Lady Dior Cannard bag.

The 4th and last installment of the Dior cinematic campaign was shot by Mert Alas and Marcus Piggott with the French actress standing atop the London Eye Ferris Wheel.
World fashion
We present you a small part of the new accessories line Fall/Winter 2010/2011 of the late British designer Alexander McQueen.

It is full of amazing and luxurious pieces, inspired by Byzantine art, Roman Empire and Angels and Demons.

This is the latest collection by Alexander McQueen.