Lanificio Europa Autumn/Winter 2015-2016 collection
Europa is a leading Tuscan textile company in the production of mono and bi-stretch fabrics of premium quality in the casual, sport and denim fields thanks to a fully traceable supply chain that is 100% Made in Italy. Born in 1966 in Prato as Lanificio Europa, the company represents a unique textile manufacturing specialty, rooted in the Tuscan heritage of design and technology.
Thanks to a fully traceable supply chain and a '100% Made in Italy' creative production, the latest Autumn/Winter 2015-2016 collection reveals fabrics full of character that are exuberant, precious and high performing all at the same time.
Denim is a cult fabric that is timeless and evergreen, and very definitely, a staple in every wardrobe. It is the protagonist of the Europa collection, and one that continues to create surprise in the many creative fashion options that always renew the soul of this ubiquitous fabric every season. The interpretation that Europa has created for A/W 2016-2016 exalts the characteristics of its stretch fabric's and the company's DNA, combining the best technical production processes with its creative design culture and finishing skills and processes, all in line with the important trends of the moment.
The collection shows colours that are vivid and bright, giving a vibrant touch to the famous Europa stretch and super-stretch woven fabrics, as well as for more classic denims and mono-stretch jacquards where the combination of multi weft colour effects enriches the pattern.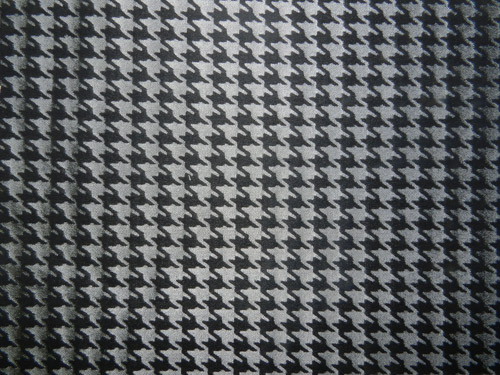 The exclusive Europa two-way-stretch fabric qualities are offered in a wide variety of weights for both authentic denim and solid piece-dyed plains in classic structures and new 'knit-look' wovens. A dedicated offer for menswear is also presented this season, and while the two-way-stretch quality is generally less seen, these new qualities are designed to offer new and particular combinations for mens casual and sportswear applications.
To enrich the collection's offer, look out for some extraordinary unique fashion fabrics in new tridimensional fil coupé designs with relief patterns combined with colourful yarns in incredible digital effects, checks, flocked textures and devoré effects. Also new, and in line with Europa's dedication to innovation, check out the new blends like denim with cupro, with special bright and silky aesthetics that are designed to meet contemporary and sophisticated preferences in terms of style, taste and performance.
The uniqueness and genius of the fashion proposals Autumn/Winter 2015-2016, on both the aesthetics and performance, are guaranteed by the best technologies uniquely developed and Made by Europa from fibre to yarn to fabric and also to the finished product. The 3twist° yarn, produced and patented exclusively by Europa guarantees quality control for wash shrinkage, making a perfect finish and permanent fit for garments, maintaining a good-as-new look with total shape recovery. These are the hallmarks of the unmistakable super-stretch fabrics, patented by Europa as "relax finishing", a process that offers a unique, natural and relaxed touch, while maintaining the fabrics purity and integrity, and pro.care° finish, a treatment that ennobles the fabric making it softer, more delicate but still durable.
This Autumn/Winter 2015-2016 collection demonstrates the perfect balance between aesthetics and technical performance, distinguishing these products and processes that are uniquely created by Europa thanks to a continuous investment in technology and human resources. It is a business model that lets innovations flourish in collections of market sharp ideas designed to surprise and invigorate the fashion season time after time.


Hits: 6352 | Leave a comment