Create your own e-shop and sell online quick and easy
If you want to sell your products online, Be Global Fashion Network offers a very affordable solution together with Consult Soft UK.
We offer complete website solutions for beginners to start selling on the Internet right away. Little to no experience is required in order to add your products to the e-shop platform with the help of the point-and-click back-office environment. We use a proven e-commerce technology meeting current web-development standards that is easy to use and search-engine optimized.
Our solution is very suitable for fashion designers and brands who wish to have their own e-shop. You can even create a made-to-measure shop by providing different options to the users to select from – sizes, colors, fabrics, different garment elements such as collars, pockets, lapels, add custom embroidery, etc. This solution is very suitable for men's made-to-measure suits and all kinds of custom made garments.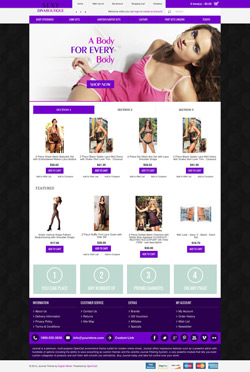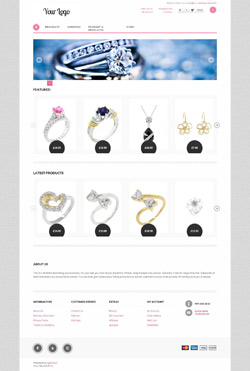 For your convenience, we offer three options for payment to choose from, depending on what your goals and expectations are. The prices of this e-commerce platform start at just 299$ for a complete e-shop with the following characteristics:
·  Free domain name
·  Simple back-office panel
·  Unlimited items
·  Unlimited categories
·  Delivery modules
·  Payment modules
·  Single currency
·  Multiple tax zones
·  Detailed reports
·  1 month basic hosting
We also offer several ready-to-go e-shops for sale, developed for a particular niche such as apparel, jewellery, perfumes, accessories, etc.
If you are interested, see below all plans and conditions and email us for more details at eshop@bgfashion.net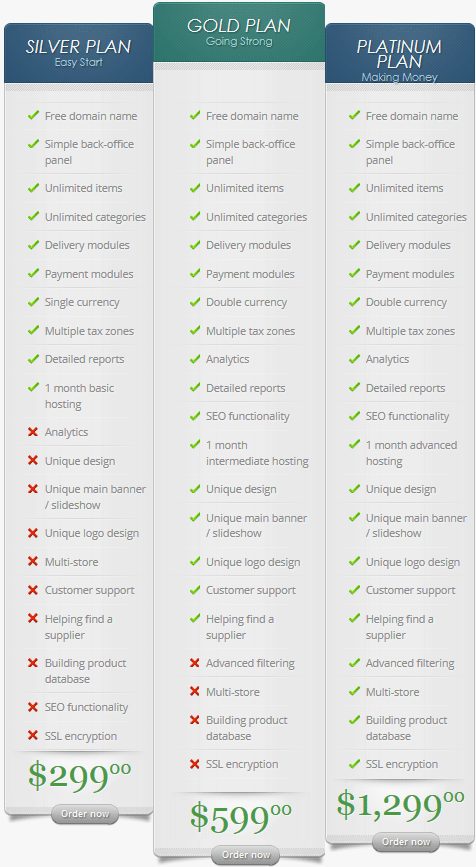 Hits: 5929 | Leave a comment