12 sustainable innovations that are about to change the fashion industry
Consumers are increasingly aware and concerned about the impact of their consumption habits on the environment. Eco-friendly, recyclable and waste-free technologies have gone from being a gimmick to attract consumers to becoming a key element in the companies' reputation. The growing demand for sustainable solutions and conscious manufacturing is forcing manufacturers in the textile and fashion industry to conduct research that would reduce their impact on the environment. The good news is that there are many alternatives, and while not all of them are suitable for large-scale production, the versatility of natural materials is simply amazing Here's a list of 12 innovations from the sustainable textile industry that will revolutionize the way we look at fashion.
#1 Sportswear of recyclable material
Wearing sustainable clothes is also valid for your sportswear. If you have to buy new clothes for your next climbing session or your Sunday run, you might as well choose environmentally friendly and ethical materials. Traditionally made from synthetic petroleum-based materials, sportswear has long been a big problem in the textile industry.
Several brands, aware of this impact, have already announced the launch of items made entirely from recyclable materials, encouraging the sports industry to take part in the green consumer movement.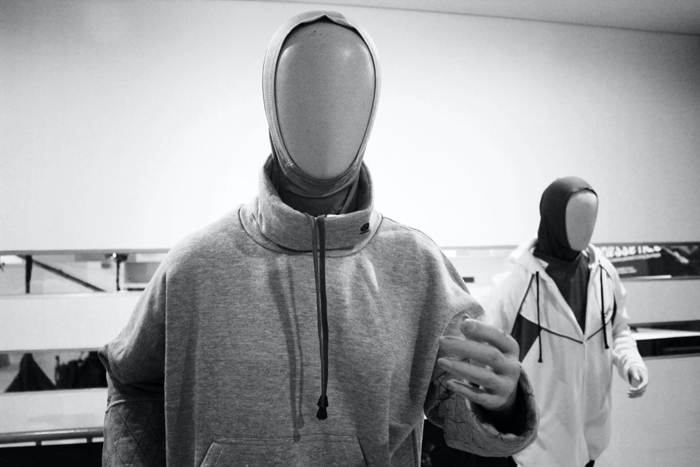 #2 Hemp Fabrics
Hemp is a natural fiber that has been used in textiles for centuries. It is making a comeback, especially in the ethical fashion industry. Hemp is currently the most ecological natural material on the market, as it does not pollute during its cultivation or during its transformation into fabric. Hemp is also very durable, which makes it possible to manufacture environmentally friendly clothing in all respects. Hemp clothing is biodegradable, natural, kind to the skin and above all, sustainable.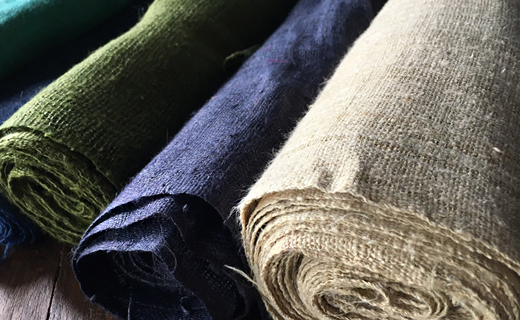 #3 Coffee bean yarn
Coffee is one of the examples of major textile innovations. The coffee beans used to create these yarns are collected and recycled from some of the largest coffee suppliers in the world, such as Starbucks. This yarn offers excellent natural airtight qualities, in addition to UV protection and fast drying time.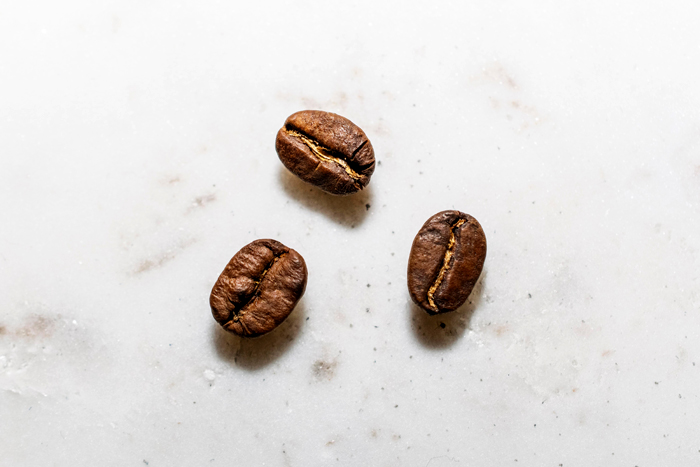 #4 Banana fiber
Each year, over 100 million tons of bananas are harvested worldwide. Meeting the challenge of reusing banana crop waste is now made with the production of banana fiber, an innovative biodegradable material.
This fiber reduces the environmental impact of the textile industry through its circular action. Since banana stems only bear fruit once, it is a pity that after harvesting they have to be burned, as they contain natural fibers similar to jute or linen. Already used in the leather goods sector, banana fibers could in the future cover part of the cotton needs.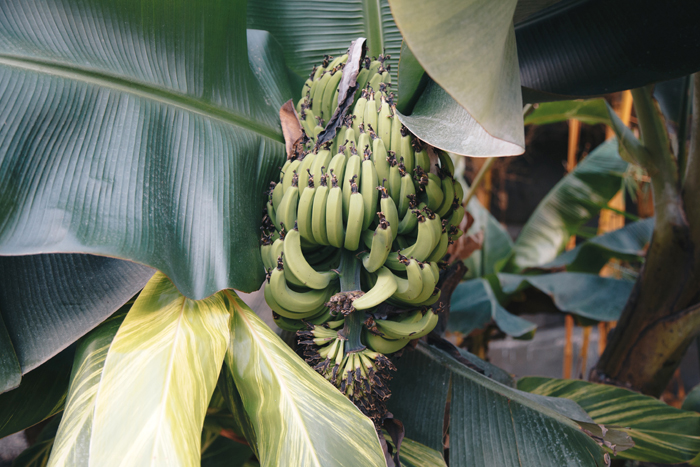 #5 Piñatex - Pineapple Fabrics
When the pineapple fruit is harvested, leaves of the plant are cut off. This is called agricultural waste. These leaves are then harvested, and the fibers are extracted. After cleaning, drying and purification, the fibers are mixed with a corn-based polylactic acid and undergo a mechanical process to create a non-woven mesh, called Piñafelt, which forms the basis of Piñatex fabrics.
Piñatex fabrics are certified vegan and contain no heavy metals or solvents.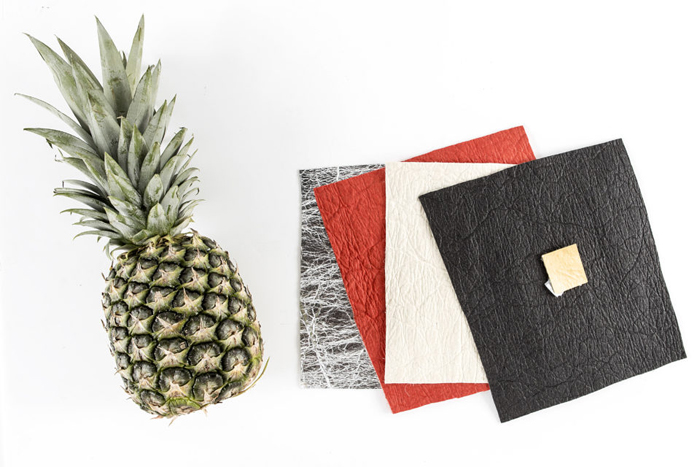 #6 Lotus Fabrics
In countries like Thailand and Myanmar, for example, villagers have been using lotus fibers for their rare fabrics for centuries. The process takes a long time but produces a luxurious fabric that looks like a mix of silk and raw linen.
There are companies that specialize in lotus fabrics, such as Samatoa Lotus Textiles in Cambodia. The company employs socially responsible manufacturing techniques to create eco-friendly fabrics that support women's empowerment in the country.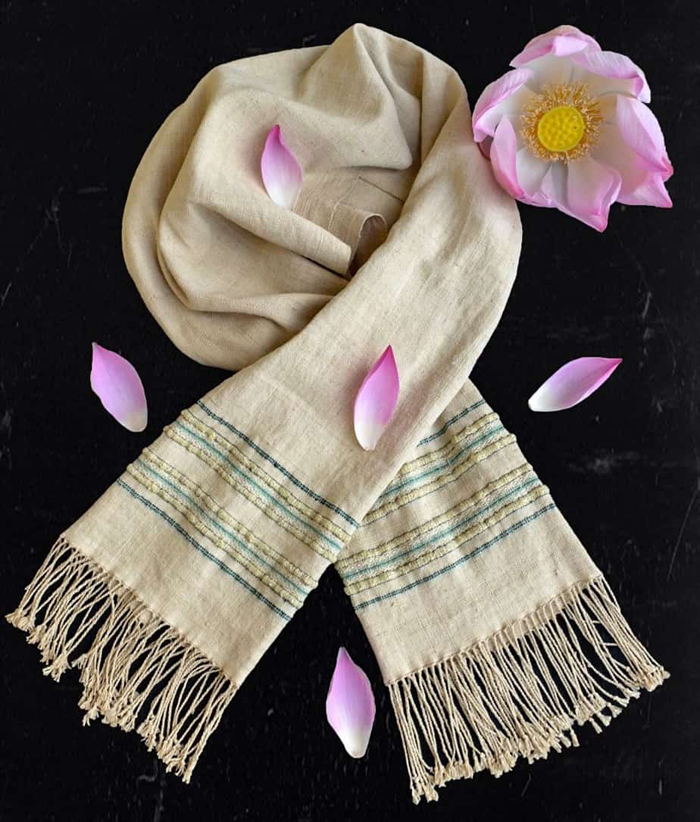 #7 Nettle Fibers
Nettle has long been considered a stinging weed. It proliferates in all temperate zones, without pesticides or chemical fertilizers. This perennial plant, present in large quantities, can be harvested several times a year for years. It produces a strong, flexible, versatile, and renewable textile fiber. With such compelling arguments, the future of nettle fiber in sustainable fashion looks bright.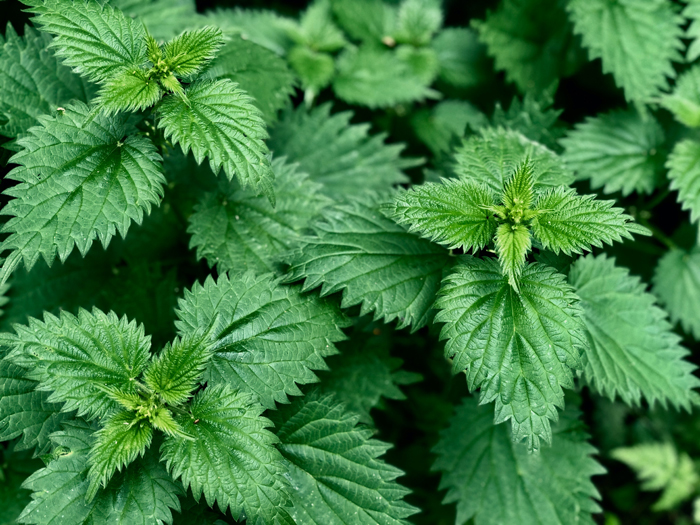 #8 Kapok fiber
Little known in our regions, kapok is a vegetable fiber from certain trees of the Bombacaceae family and particularly the kapok tree. These fruits are a kind of capsule which, when mature, leave white or pale-yellow fibers. This plant grows wild and requires little water, which makes it a fiber that has little impact on the environment, especially since it is harvested by hand without any fertilizer or pesticides.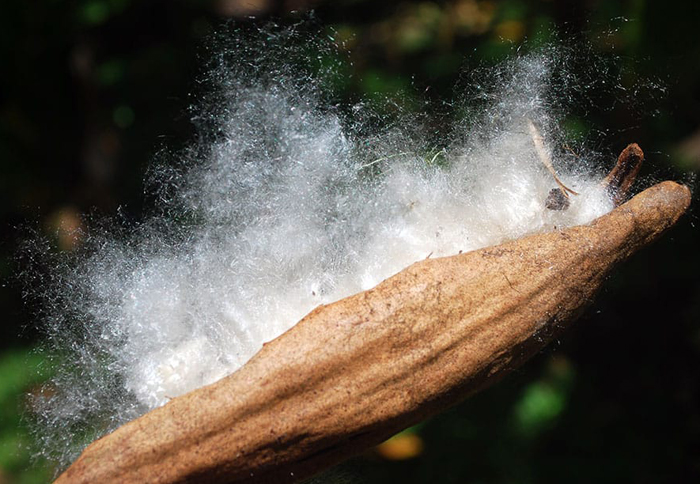 #9 Seaweed Fiber
Unprocessed seaweed is naturally rich in vitamins, trace elements, amino acids, and minerals. Algiknit has developed a textile fiber made from kelp, a seaweed that grows very quickly on coasts around the world. In addition to its low environmental impact due to its widespread growth, the cells of the kelp naturally help activate human cell regeneration, which in turn can help alleviate skin diseases, reduce inflammation, and soothe itchy skin.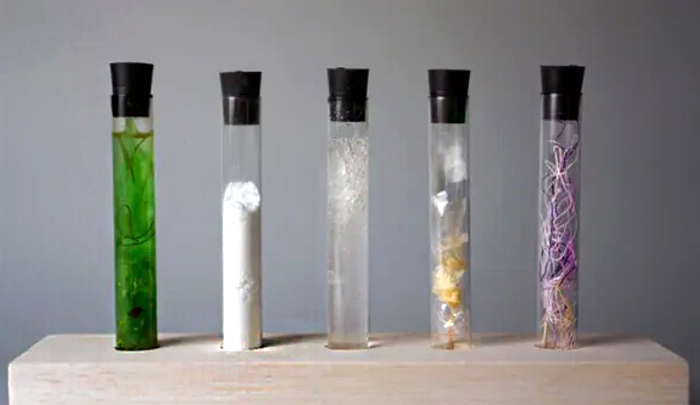 #10 Orange Fiber
Orange Fiber is the result of the research of two young graduates, determined to find a circular solution to the end-of-life of citrus waste in Italy. Every year, more than 700,000 tons of citrus fruit for juice are grown in Italy and tons of citrus remains are thrown away.
In 2014, Adriana Santanocito and Enrica Arena began researching a process to collect and transform citrus waste into textile fiber and then into high quality fabric. They joined forces with Italian fruit juice producers in order to structure a waste collection chain and recover the peels from the citrus fruit processing.
Cellulose is the natural ingredient used to make the yarn. It is extracted from the citrus remains by a pressing process, then polymerized and chemically transformed into a thread that will be woven.
The final material is light, soft, easy to dye and can be printed on like a traditional textile.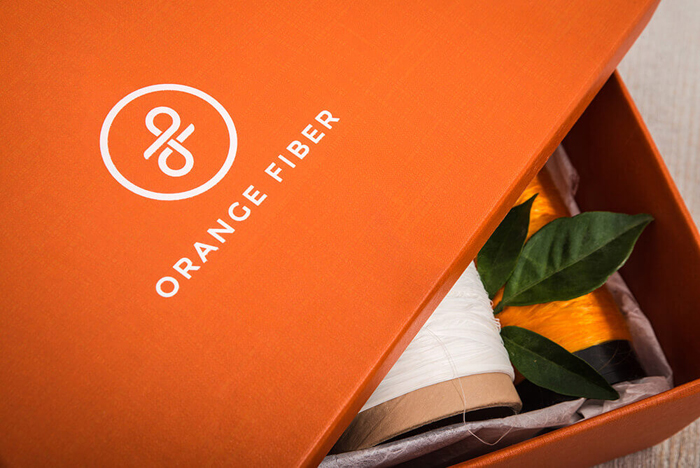 #11 Milk fiber
The story goes back to the 1930s, when an Italian chemist, Antonio Ferreti, succeeded in creating for the first-time fibers made of casein, the protein of milk, with the aim of replacing wool during the Second World War. After the war, the story is short-lived, and the milk fiber is forgotten because of the many chemicals used in its conception... until its reappearance in the 2000s.
The new process developed is entirely natural and much faster. Today, the manufacturers announce to produce an ecological and economic fiber, since it requires only 2 liters of water per kilo of material against 10 000 liters for cotton.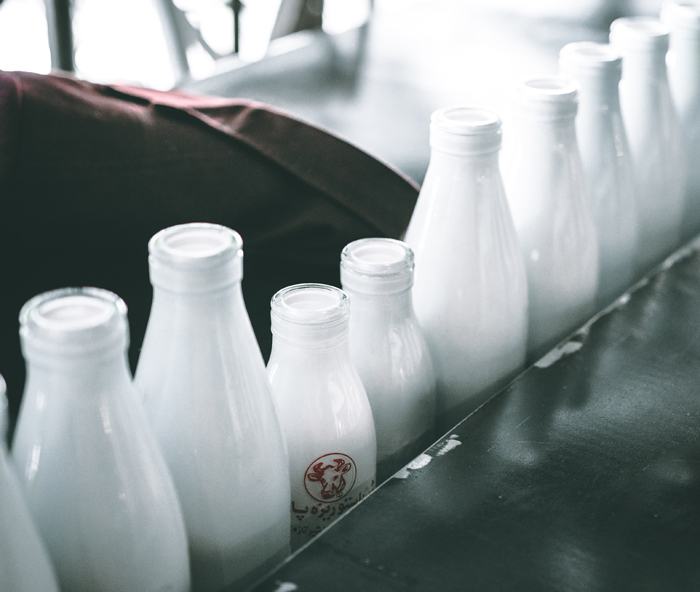 #12 Coir fiber
The textile fiber of coconut or "coir" comes from the envelope which protects the fruit of the coconut tree. Coir is a vegetable fiber that has many properties, starting with its robustness. In the coconut, nothing is lost. Each "part" of the fruit can be exploited: food (fresh pulp, coconut water), handicrafts (shell), elaboration of hygiene or cosmetic products (copra: dried pulp), production of textile fibres (coir)...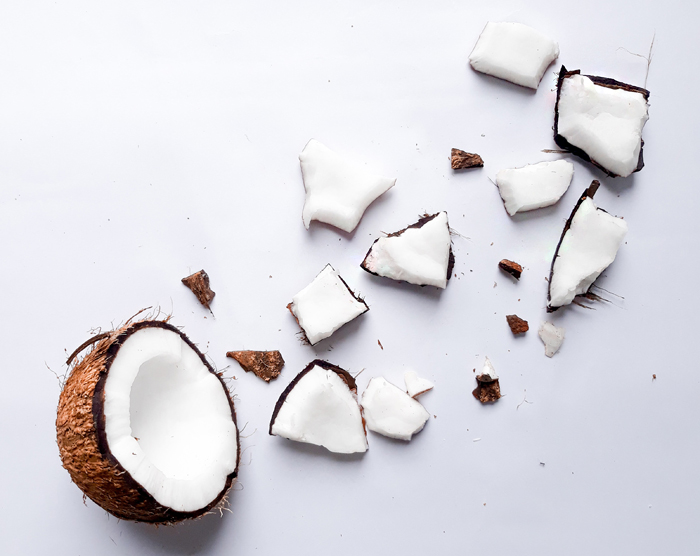 Hits: 11582 | Leave a comment
More Articles from this author