Starting a Career in Fashion: Tips to Succeed in the Industry
In 2018, Lyst reported a 47% increase in shoppers searching for fashion items that have ethical and style credentials with terms like organic cotton and vegan leather, according to Forbes. Getting into the fashion industry seems like an exciting and lucrative career. It may also seem like it is all about stunning clothes and glamorous parties.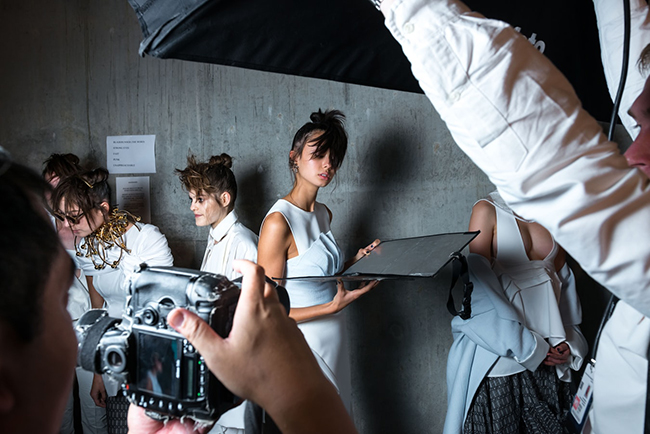 To succeed in the fashion industry and earn a spot among the top fashion designers, you must be prepared to work hard. And with an increasing demand for sustainable clothing, footwear, and accessories, learning why ethical fashion is important and meeting the needs of consumers is crucial for success.
Choose a Career in Fashion
People often think a career in fashion involves designing and sewing clothes only. However, there are many jobs available in the fashion industry for people who are artistic and have a good taste for fashion. Depending on your interests, you can choose a career in fashion design, styling, photography, merchandising, buying, and management. After identifying an area that suits your passion, you must focus on how to achieve success within the niche.
Invest in the Right Training and Qualifications
If you want to become a designer, training in fashion design is essential. You need to learn computer-aided-fashion design, business, art, textile, figure drawing, and pattern making through an associate's or bachelor's degree program. The good news is that you do not need to spend thousands of dollars or years in school. You can earn a bachelor's degree in fashion at a faster rate than average by enrolling in accelerated online degree programs. Aside from completing studies faster, you will enjoy flexible learning options, affordability, and a wide range of tools and resources to enhance your skills.
Get Hands-On Experience
You will need to sharpen your skills to stay relevant in this competitive industry. Some of the skills required in the fashion industry include communication skills, attention to detail, fabric awareness, drawing abilities, visualization, styling, teamwork, and leadership skills. Remember, training will provide the basics to get started, but it is upon you to get hands-on experience. So take internship programs with a personal stylist, design firm, or clothing manufacturers. Additionally, you can volunteer to work in a fashion house to get the experience needed in the market.

A career in fashion can be exciting and stressful. If you think you have the skills to become the best fashion designer, sketch artist, or stylist, be committed to working hard. Make sure you choose an area of specialty depending on your interests, study, and get hands-on .


Hits: 13734 | Leave a comment