MUNICH FABRIC START - Sustainability, digitisation and technology shape fashion
The recent MUNICH FABRIC START, held from 3 to 5 September 2019 in Munich, Germany, launched the new Hall 8 and an extended exhibitor portfolio to once again convince the sector of the innovation and information platform. Featuring highly concentrated themes, new exhibition formats and numerous expert-led panel discussions, keynotes and lectures. Now spread over eight halls, for the very first time over 1,000 international suppliers showcased more than 2,000 collections in the Fabrics, Additionals, Denim and Sourcing segments for Autumn/Winter 2020/2021.
Be Global Fashion Network once again visited the trade fair to present you the latest trends in the fashion industry.
Kicking off the show on Tuesday morning, the panel discussion led by international experts, "SusTECHability – How Tends & Technology influence Sustainability in Fashion" proved to be hugely successful and popular among visitors. Hosted by Jana Kern and Alex Vogt (KERN.Consulting), Li Edelkoort (Trend Union), Tricia Carey (Lenzing Fibers), Michael Stabley-Jones (Un Global Compact), Erik Bang (H&M Foundation), Natasha Franck (EON Group) and Muchaneta Kapfunde (FashNerd.com) discussed the future of fashion against the backdrop of influences from lifestyle and design, sustainable resources and circularity, Big Data and Artificial Intelligence.
"Developments in technology can be a key to resolving the current contradiction between a growing textile sector and the necessity to act in a more resource-saving manner. Ranging from transparency, recyclability to surplus production – the potential applications for Big Data, Artificial and Amplified Intelligence are wide and varied. The special thing about this Keyhouse panel was its multi-disciplinary approach - a discourse between the public perspective as represented by Li Edelkoort, the UN and media on the one side, and the H&M Foundation, Lenzing and EON on the other, as those bringing real innovations to our industry."
Alex Vogt, KERN. Consulting

As the trade fair drew to a close the organisers were very satisfied with the results obtained over the three trade fair days. Registering just over 20,300 international trade visitors, attendance figures remained at the same high level from the previous years edition in September 2018. Compared with the MUNICH FABRIC START edition in February, this means an increase of just under 1%. The breakdown of visitors by country, shows more visitors from France, Great Britain, Sweden, Denmark, China, the USA, South Africa and also from Eastern European countries such as Turkey, Slovenia, Croatia, Hungary and Slovakia. There were fewer visitors registered from Germany, Austria, Switzerland, the Netherlands and Spain.
"In view of the current market situation in the German and European region we are highly satisfied with these constant figures and the footfall over the three trade fair days. All segments and areas of MUNICH FABRIC START were well attended, as was the new Hall 8 which was received very well. KEYHOUSE and BLUEZONE have consistently generated the highest numbers since their inception, with visitors spending increased time exploring the halls and segments of the trade fair. We observe a shift in visitors` needs – beyond purely sourcing fabrics and additionals and towards content and impulses, towards innovations and new market directions."
Sebastian Klinder, Managing Director MUNICH FABRIC START

All of this is set against the backdrop of the future of the textile and fashion industries being determined by new and highly complex issues, more than ever before. For one thing, there is the multi-layered focus on sustainability with all of its associated awareness, sensibility and responsibility.
For another, there is digitisation and technology as a parameter of perspective that will increasingly redefine product and process solutions. Relevant to many segments, these fields are catered to by MUNICH FABRIC START through specific showcases, thoroughly researched information and numerous product innovations to suit a broad market, thereby promoting the essential readiness for dialogue. Content, Communication, Connection. This will be as key as ever in the future – as confirmed by visitors and exhibitors time and time again.
"With its current exhibition formats, the very well attended and high-caliber keynotes, panel discussions and lectures, MUNICH FABRIC START makes a crucial contribution to defining the future of textiles. With the help and support of experts, renowned enterprises and ambitious start-ups combined with courageous creative minds and committed young designers who are shaping their own future in new ways, we are setting new standards in a very focused and solutions-oriented way."
Frank Junker, Creative Director MUNICH FABRIC START

In a similar way, the unique showcases at BLUEZONE and KEYHOUSE, prove that content and communication are the essential parameters for novel collaborations. Marykate Kelly of Candiani confirms in today`s market, trade fair presence goes far beyond the collection presentation.
"We view BLUEZONE as a community platform and content hub. Although there are many diverse marketing channels for product communication there is no better brand experience than at a trade fair. And here at the BLUEZONE we not only find a great location but also a very open-minded and engaged community."
Marykate Kelly, Candiani Denim
"To us this is a fantastic trade fair to meet with our customers. Furthermore, we get plenty of inspirations and impressions here. MUNICH FABRIC START is without a doubt my favourite fair. There is a very special atmosphere here. Here the most varied forms of creativity collide. Moreover, we use this opportunity to explain our products, strategies and cooperations in seminars and to launch products. We welcome our most varied range of visitors here in Munich: American clients, university graduates, start-ups and, of course, leading European brands."
Tricia Carey, Lenzing Fibers

Boasting a plethora of market launches, product innovations and collaborations by international denim brands BLUEZONE welcomed its strongest show since its inception. Exemplary was the ALL RELATED COLLAB PROJECT involving 33 designers and enterprises that jointly designed 8 sustainable denim silhouettes.
Also registering very high attendance were the Sportswear International Talks "Women in Denim" hosted by Sabine Kuhnl (Editor in Chief, Sportswear International) and Lucie Germser (Head of Communication & Design, Monsieur-T.) who interviewed Tricia Carey (Lenzing Fibers), Kelly Harrington, Silvia Rancani (The Denim Window), Sinem Celik (BluProjects), Sondos Said (Denim Authority), Sadia Rafique (Endrime), Sevgin Sicim (C&A), Ebru Debbag (Soorty), to name but a few.
Apart from the necessity to maintain a dialogue and network, technology is the new key factor: on the one hand, because digitisation means you can ensure the transparency required by consumers by such technologies as blockchain; and on the other, because technology developments create new visual aesthetics and thereby help provide a facelift.

No wonder then there was a lot of interest and great crowds at the KEYHOUSE when technology-based interaction was addressed, such as by KPMG x Microsoft with its third generation of a Mixed Reality Hololens, which offers an all new customer journey; or the premiere of the Digital Fabric Lab, which can shorten production cycles many times over through innovative analysis processes.
"It`s a very valuable experience to see the wide variety of visitors here at KEYHOUSE. Who are as versatile as their interests. We received very positive feedback on our Smart Textiles Pop-Up Lab. To us it is of paramount importance to be physically on site to present ourselves to a broad audience. We capitalise on the opportunity to arouse and nurture the interest in technological possibilities."
Pauline van Dongen, Holst Center, Eindhoven
"Technology shapes Fashion" is how Rosanne van der Meer, the founder of The Girl and The Machine as well as of N.I.O. New Industrial Order, defines this development in a nutshell. This start-up designs and produces personalised knitwear on the basis of 3D knitting techniques.

"At first, I thought it was a problem that sweaters developed with 3D technology looked different than conventional, traditional knitted styles. I only realised over time that it is truly a USP for 3D knitting to have its own, inimitable look that stands out from conventional styles thereby leading fashion into the future also in terms of looks."
Rosanne van der Meer, N.I.O. New Industrial Order
Alongside communication and digitalisation sustainability continues to be one of the dominating themes. It was addressed by Muchaneta Kapfunde of FashNerd.com in her panel discussion "Reshaping the Fashion Industry for Good" with Charney Magri (Do Epic good), Olivia Pinnock (Fashion Journalist), among others.
"Fashion has to pursue a hybrid approach overall so that the apparel industry can really opt for sustainable innovation allowing it to implement sustainability initiatives with a high degree of design, disruption and integration of new technologies."
Muchaneta Kapfunde, Founding Editor-in-Chief FashNerd.com
The ReSOURCE Area also registered more visitors than at previous events. Visitors welcomed the expansion of fabric ranges, with rising demand for certified articles being obvious. Also very well received was the area on packaging and presentation showcased for the first time. The lecture programme which again featured excellent speakers was very well attended.
"Visitors come well prepared and ask informed questions. Renowned major players rub shoulders here with start-ups. We receive many questions by e-mail after the fair now so that an in-depth and personal level of communication emerges. It's also nice to see that visitors take their time and have a systematic approach. This shows: the system is embraced. The efforts undertaken by the trade fair company for the RESOURCE Area have paid off. A great commitment."
Heike Hess, Internationaler Verband der Naturtextilwirtschaft e.V.
Simon Angel was also impressed by the KEYHOUSE:
"Many visitors have now understood that they should be curious and open to all the things happening here. The atmosphere speaks for itself. Content, dialogue and communication are the key parameters for this form of interaction. It's nice to see that exhibitors and visitors now know what to expect at KEYHOUSE. Sustainable Innovations hone in on this spirit and start dialogue to convey the message in a nutshell."
Simon Angel, Curator Sustainable Innovations

The call for sustainable products and corresponding transparent and resource-saving production has long stopped being a niche theme. It is one of the most pressing challenges of relevance for all fabrics and findings markets – the unanimous statement of both exhibitors and visitors at MUNICH FABRIC START. Tomas Vucurevic, owner of brand strategy consultancy Braind, sees great potential for upstream suppliers to the textile industry to build their own brands with the help of measurable quality claims.
"So-called ingredient branding is gaining in importance on markets where consumers not only demand the finished products but also ask critical questions about their genesis."
Tomas Vucurevic, Braind
The compositions of garments – in terms of performance properties, also of sustainability solutions – are increasingly turning into genuine sales and purchasing arguments that can also put fashion brands in a positive light. This is why in future people will be more into vertical brand cooperations where many players across the value chain jointly work towards a solution.

Proving a resounding success was the launch of the new SOURCING AREA at the recently opened Business Club Munich located directly across from the MOC. A selection of 75 international apparel manufacturers and producers presented their services for the segments Womenswear, Menswear, Accessories, Corporate, Couture and Tailored in Hall 8. Alongside the most important German-speaking ready-to-wear manufacturers there were also renowned retailers spotted looking for producers. On top of this, visitors from the Baltic countries, from Russia and the Netherlands.
"It was a right and important move to locate the new sourcing format at this venue. We receive corresponding feedback from exhibitors and many visitors. We have already received confirmation from all exhibitors at this stage that they will be back next time. It is important that `manufacturing and production` are presented here in Munich and get such exclusive exposure."
Sebastian Klinder, Managing Director MUNICH FABRIC START

For the 7th time now the HighTex Award was presented for outstanding achievements in innovative and sustainable product development as part of MUNICH FABRIC START. The winner was RDD Textiles from Portugal, second and third place went to Italy: to M.T.T. Spa Manifattura Tessile and Brugnoli. The award winning innovations are presented in detail at the following link: HIGH TEX AWARD WINNERS
"We consider the HighTex Award as both a recognition for outstanding performance and as a motivation for novel innovation projects. It is a sustainable contribution to a clean future and a conscious handling of resources thanks to innovative material use. Our heartfelt congratulations go to the three winning enterprises – they have earned our respect for their efforts and commitment of all participants and their forward thinking product developments."
Claudia Mynott, Communications Director MUNICH FABRIC START

For the whole duration of the trade fair a comprehensive and highly specialised programme of side events informed visitors and exhibitors about hot topics, trends and directions at KEYHOUSE, at the DENIM DOCK in BLUEZONE and in the ReSOURCE Area. The interest was enormous and shows how urgently information is needed to come up with the right answers to burning issues.
"Time and time again I am thrilled to see how MUNICH FABRIC START has developed as a high-quality international fabric fair. The timing and the spectrum on offer here are ideal for my work. I have come to completely concentrate on the trade fairs here in Munich."
Thomas Rath
"This very focused exhibition is ideal to have in-depth conversations with your suppliers. The trip to Munich always pays off for us."
Dorothee Schumacher

The next MUNICH FABRIC START will be held from 4 to 6 February 2020. BLUEZONE opens on 4 and 5 February 2020.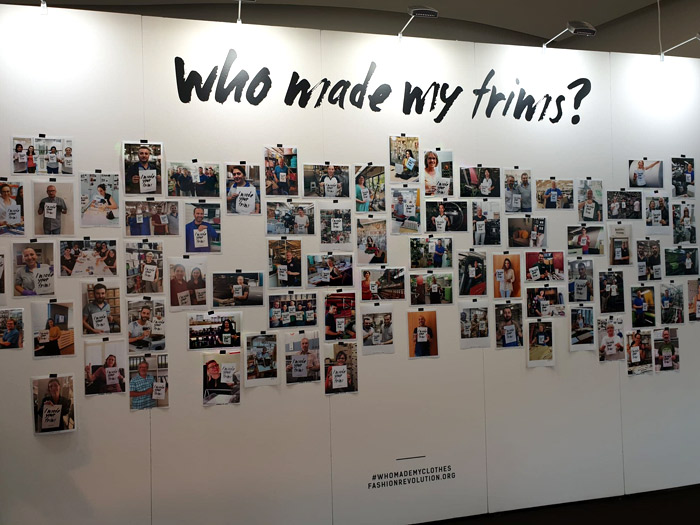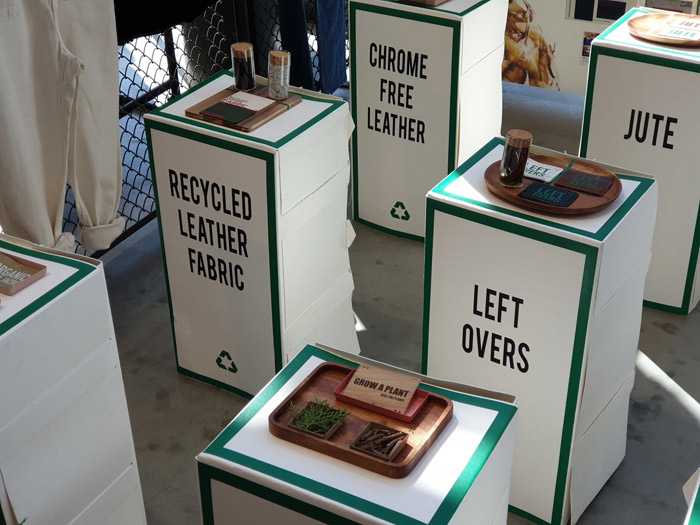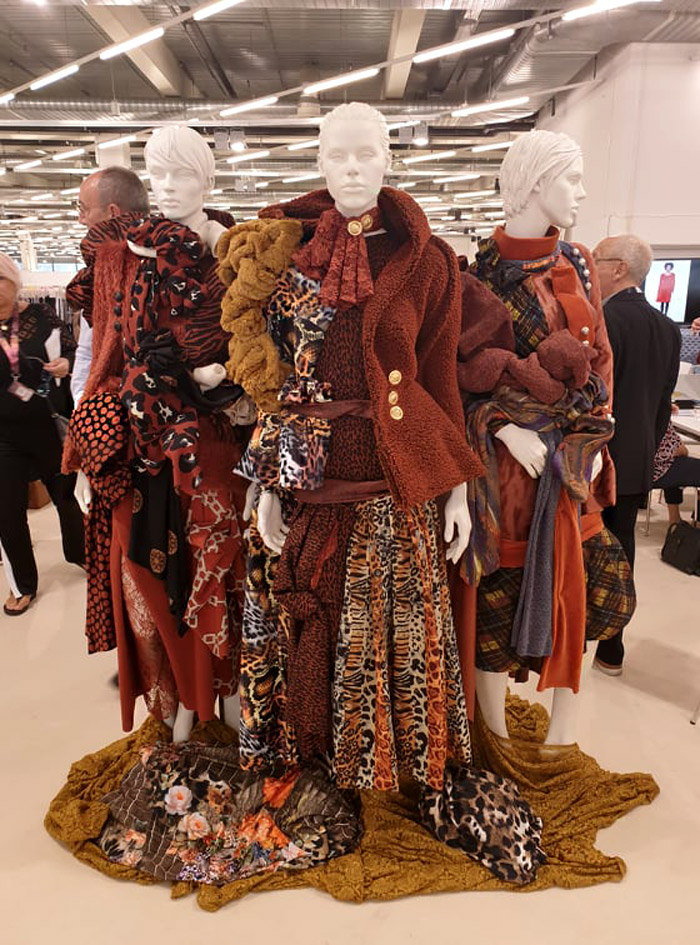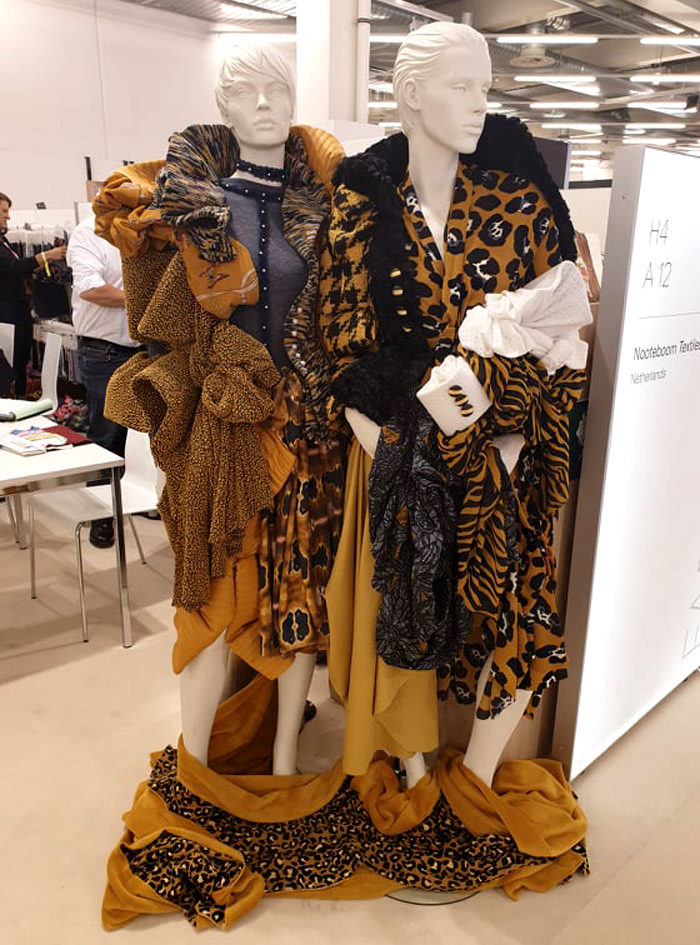 Hits: 7272 | Leave a comment