Made to Measure, The Finest Tailors Around The World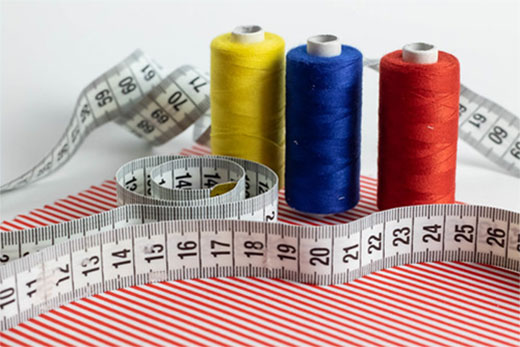 Photo by Marco Verch, Attribution CC BY 2.0
When it comes to tailoring, the hardest thing to master is the suit. A well fitted suit can make any man look in good shape and should leave them free to move however they wish. It's an incredible skill allowing this level of flexibility, whilst creating a form flattering silhouette. Very few designers have truly mastered the art of the suit, but these three are true craftsmen.
Paul Smith
Paul Smith has always been known as the renegade of men's fashion. Starting in 1970, the designer always set out to create classic styles, with a twist. Inventor of the bright lining and with a collection of suiting fabrics that could make anyone drool, this fashion house is now king of the quirky suit. Whilst all of his suits are made to the same exacting standards, there's nothing like having a tailor-made suit, especially if you aren't quite an 'off the peg' size. Paul Smith offers a full bespoke service from the shop in Westbourne House, and appointments in both Paris and New York throughout the year. A nice touch is that, as well as bespoke suits, they also offer bespoke shirts, and of course, Paul Smith socks, the perfect accessory. So in just one store you can be kitted out head to toe, in a style that totally encapsulates you.
From inception to finished product, a bespoke suit usually takes around 6 weeks, with a couple of fittings along the way. At the initial meeting all crazy ideas are actively encouraged, the more flamboyant the better. The fabric collection here is to die for, whether you fancy a classic check or a pink corduroy, you can be sure they will deliver. Some of their customers have had more than 30 suits made for them and once you've worn one its not hard to see why. These suits feel light and free, but look elegant and individual. A British classic with a devilish twist.
Gary Franzen
Planning a trip to Vegas? This city of glitz and glamour is certainly a rich man's playground. Whether its expensive hotels, or even just a little too much time on the slots, it's far too easy to be parted with your cash. Of course, there are plenty of ways to save money in Vegas, be it with casino loyalty cards, pigging out at all-you-can-eat restaurants or having resort fees waived, however one expense you should never scrimp is on a suit. Gary Franzen of Las Vegas create absolutely beautiful made to measure suits, tailored exactly to your specifications. Although Franzen create beautiful suits, they also offer shirts, sports coats, slacks and tuxedos, so you could have a fully tailored wardrobe if you so desired.
In your initial appointment you'll be guided through thousands of beautiful fabrics, largely from Italy and England. Before making your suit the tailors will take 30 measurements to ensure the suit fits perfectly and suits your posture. Whilst Franzen is less famous than Paul Smith, the quality is still impeccable and the prices are quite a steal! Another lovely possibility here is to customize your actual cloth. For Ken Griffey's Baseball Hall of Fame induction he chose to wear a blue pin stripe suit; within the pin stripe were woven the words "Hall of Fame Class of 2016." The signature cloth is a little more expensive, but such a clever way to give a real uniqueness to your suit.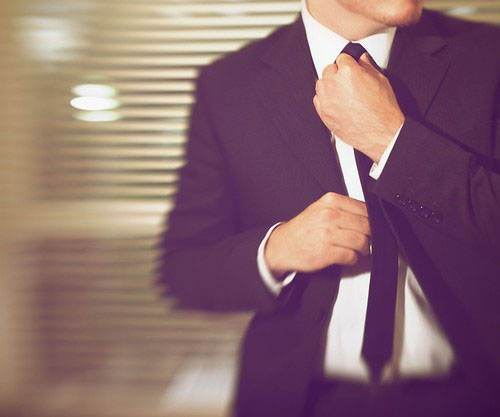 Photo by Jonathan Mueller, Attribution CC BY 2.0
Boglioli
You couldn't possibly consider the best suits in the world without mentioning Boglioli. Boglioli specialises in modern but conservative styles. The cloths are expertly dyed and the style is almost secondary to the quality. This brand began in the early 1900s, when the family opened a tailoring shop in Lombardy. The brand had a big shakeup in the 90s where they focused heavily on suits and overcoats. Nowadays they're known for their relaxed tailoring, creating exceptionally comfortable and wearable suits, with a slightly casual feel. Boglioli is famous the world over for their fit, whether for the older gentleman or a young man with a classic style. A Boglioli suit is truly an investment piece that just oozes sophistication. Whilst the relaxed tailoring means that an off the peg style is often a safe bet, of course they offer a tailoring service for something just that little bit more special.


Hits: 12648 | Leave a comment