Colour is the New Black: Men`s Accessories Trends in 2019
Know how to say colour in 18 different languages? We do. And this year, it seems the French do too. Trendhim`s Colour Report ranks Europe's most colourful countries.
The Top 10 Most Colourful Countries (and how they say colour) :
1. France - couleur
2. Germany - farbe
3. Belgium - kleur / couleur / farbe
4. Finland - vari
5. Portugal - cor
6. United Kingdom - colour
7. Hungary - szin
8. Netherlands - kleur
9. Spain - color
10. Switzerland - farbe/ couleur/ colore
We all know that the French generally put a great effort into the way that they dress, and that they excel in wearing a lot of black and grayscale shades to refine their minimal and modern look. But if you are planning to tour around the Champs-Elysees this summer, and expect to surround yourself in a sea of monochrome, we will save you from the Paris Syndrome; the French are buying more colourful men's accessories than any other country in Europe this year.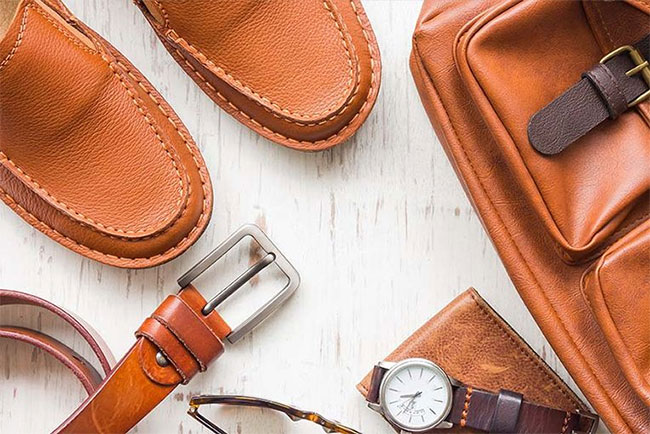 Reflecting on this year`s Paris Fashion Week Men`s, this information is hardly surprising. Between the 18th and 23rd June, the City of Lights transformed into the City of Colours as many vibrantly dressed local and international guests flocked to the streets of Paris to express the strong seasonal vibes of summer.

Off the streets and onto the Spring/Summer 2020 runway, models representing French brands such as Louis Vuitton donned a range of colour palettes and patterns inspired by flora tones, including a range of different pink and blue hues. This coincides with Trendhim`s Colour Report; while France is recently one of the highest ranking countries for buying accessories of general colours from the summer palette, they are also notably buying the most pink accessories in Europe.

Our research shows that there`s an uptick in colourful accessories in both Europe and around the globe. Compared to spring 2018, an improvement of 2.21% more multicoloured items have been purchased this year (spring 2019). But while black didn't factor into our ranking, it's still the #1 colour choice in Europe. And for good reason - wearing black is an easy way to add contrast to bright accessories and let that one statement piece really take the spotlight. For example, black is a good way to lay the foundation for a vibrant bow tie or lapel pin.

But as black is the #1 "colour" in every country on our list, France taking the top spot for buying colourful accessories means that this year they are consequently buying less black accessories. Colour is the new black; bad news for the Parisian selling black berets.

Whether you`re a top-ranking Frenchman, adept at the art of wearing colours, or an 11th-place-wherever, adding colour to your outfit this summer seems officially the right thing to do. Europe supports you, and so does Trendhim. Time to add "couleur" in your life.

The Colour Report is based on shopping habits in men`s accessories at Trendhim for May 2019. Data was compiled looking at all colours across all accessories with the exclusion of black, white and grey.


Hits: 8805 | Leave a comment