5 Essential Spring Shoes for 2019
Spring has sprung and it's time to update your style. Shoes are the most important part of a man's outfit, and you should always style your outfit from the feet. But what shoes should you start with? In this post, we'll give you some tips.  Here are five spring shoes that you should look out for.
Men's Spring Shoes to Have in Your Wardrobe this Year
Not sure what shoes you should be wearing this season? Read on to find out.
1. Chunky Dad Shoes
Dad shoes may sound like a crime of fashion, but to everyone's surprise, they're on-trend right now.  Chunky, oversized white sneakers from Reebok, Fila, and even Louis Vuitton have been making appearances on catwalks everywhere. The best thing about these retro fashion shoes for men is that they're supremely comfortable. So, jump on the bandwagon! As long as you wear them the right way, you won't look like a middle-aged man with no fashion sense. For a little help, see our list of elite men's fashion tips. 
2. Balenciaga Sneakers
Balenciaga's innovative designs aren't just for women. They have plenty of models for men, too. The most popular is their speed trainers, which have a pull-on design that sets them apart from any other shoes on the market.  Wear these sock sneakers with sweats that are tapered at the bottom to really show them off. 
3. Oxford Shoes
If you're looking to dress to impress this spring, throw on some Oxfords.  These leather lace-ups always go well with a suit, creating the dapper look that every man wants. Just make sure you choose the right color. A pair of brown Oxfords look great with a black or grey suit because they stand out. Try coordinating your look this way instead of making it monochrome.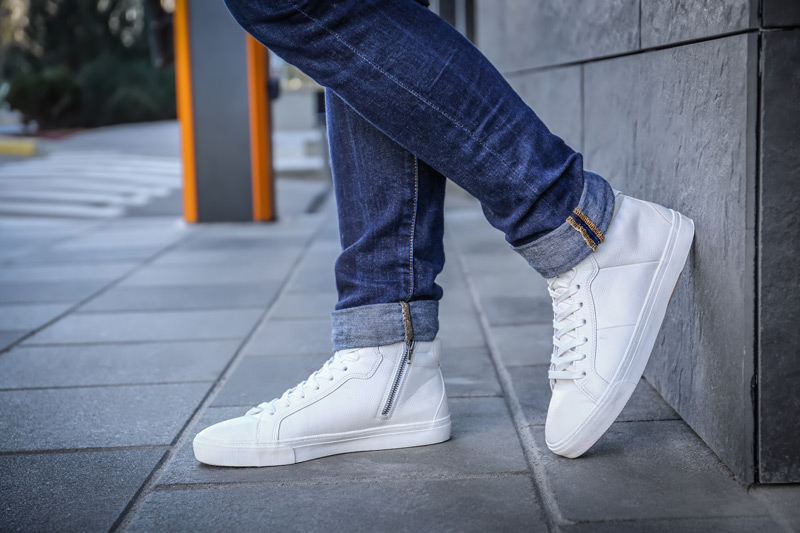 4. Boat Shoes
Boat shoes are a great choice for men's spring footwear. They're the perfect balance of smart and casual, making them suitable for just about any occasion. They slip on just as easily as sandals, but provide a little more sophistication. At the same time, they're a huge step up from sneakers. Wear them with fitted jeans and a blazer, or shorts with a polo shirt. 
5. Sliders
Now that the weather's starting to warm up, it's time to expose those toes. Switch your boring old flip flops for some sliders to upgrade your look.
They're more comfortable, giving you better arch support and more supportive straps. They look better, too. That's why so many celebrities have been spotted wearing them. Some, like David Beckham and Justin Beiber, are even pairing them with socks. We'll leave that choice up to you, though. 
Create Your New Look
Spring shoes can make or break your outfit, so choose yours wisely. This applies to every piece. When you're putting your look together, experiment with some accessories to find what works for you.
If you need some style inspiration, look no further than Johnny Depp. This style icon was named the most stylish man of April 2019.


Hits: 9711 | Leave a comment
More Articles from this author