The Savile Row Company is an ethical brand with 100% Recyclable and compostable shirt packaging
A consumer research highlighted that 79% of British choose eco-friendly brands over cheaper competitors
Independent family run men's tailor, The Savile Row Company, wanted to find out if plastic packaging is influencing purchase decisions.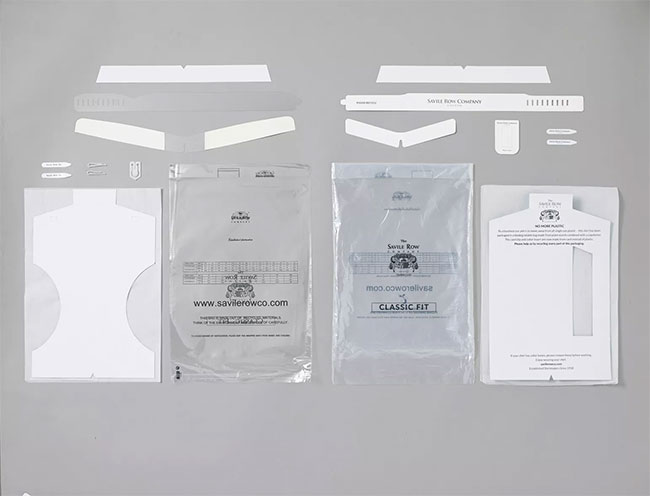 The brand conducted a survey of 1,000 British consumers and discovered that 79% are now choosing retailers with recyclable packaging over cheaper competitors, while 96% said the eco-friendliness of a product's packaging is important to them.
As a reaction to the "plastic problem" and their consumer insight, the Savile Row Company have launched a 100% recyclable packaging solution for mailing out their men's formal shirts. This consists of 100% recyclable outer packaging, a compostable inner shirt bag as well as recyclable shirt pins.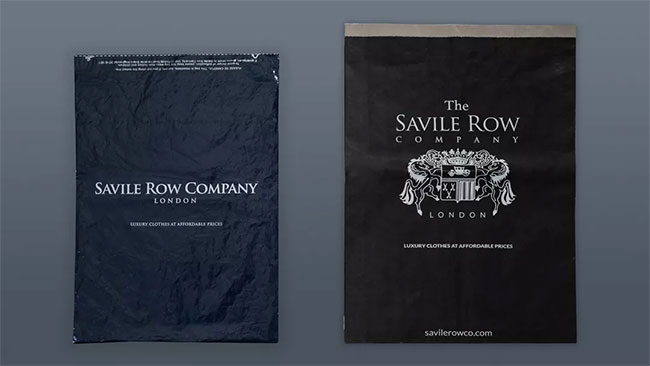 It was important for the family run business, which has been trading for over 80 years, to explore eco-friendly alternatives to reduce their carbon footprint.
The Savile Row's new compostable bags are made from fully decomposable potato starch, which will not leave behind a trace.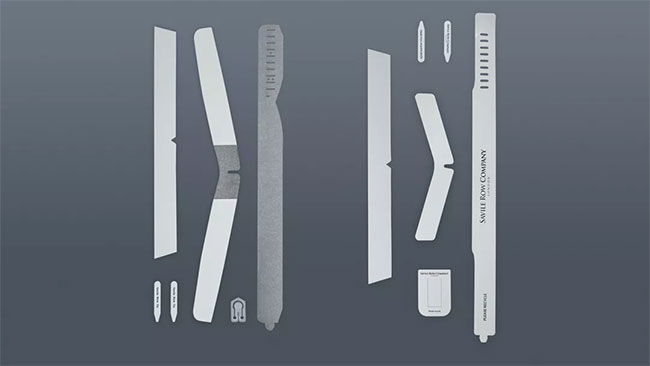 Shirts often require additional pins and collar inserts to ensure their products maintain shape throughout delivery. Through research and innovation with their designers, Savile Row came up with a unique way to remove the additional plastic for these inserts without ruining their presentation.
This was achieved through carefully cutting seven cardboard pieces to keep the shirts flat and the collars and cuffs stiff and folded neatly.
Jeffrey Doltis, owner and Managing Director of the Savile Row Company said that they invest in fully recyclable and compostable packaging because they care about their impact on the planet.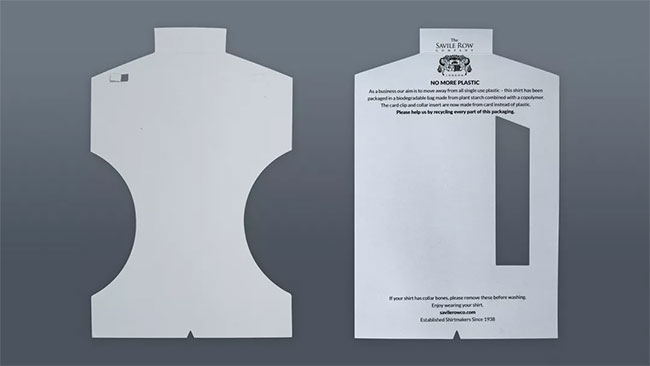 Georgina Wilson-Powell, editor at Pebble Magazine, a leading sustainable lifestyle and green living publication commented: "I think we can drastically reduce most plastic packaging. It seems incredibly short sighted to use a material that literally lasts forever when we often use the thing for only moments. I'm so pleased to see huge number of consumers shift away from plastic and we need to continue holding brands to account."


Hits: 6891 | Leave a comment