Dashing's Autumn/Winter 2018 Cloth Collection
For the upcoming Autumn/Winter 2018 season, Dashing's focus was all about bringing character and charm to the collection. The original sounds of sixties bands such as The Beatles, Rolling Stones, Queen and The Kinks infused all corners of the world, leading the way for evermore experimental psychedelic acts. Dashing's latest collection is highly influenced by these stars, appropriating the names for their newly designed fabrics.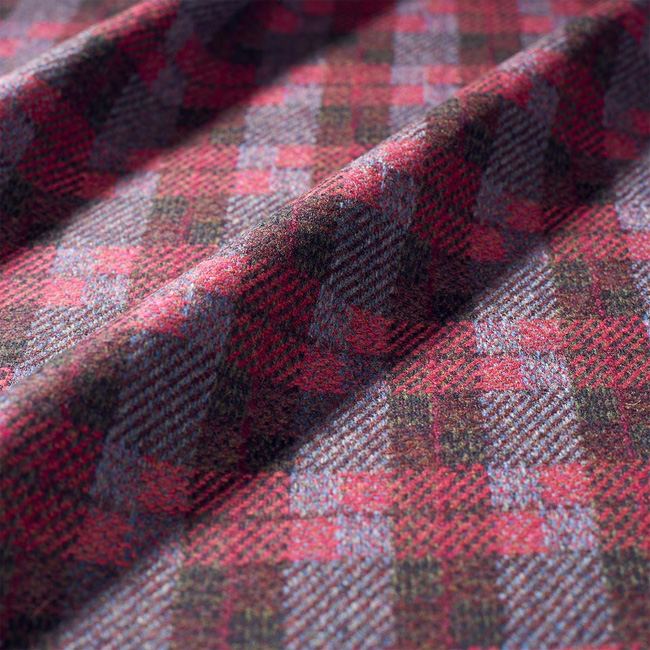 Dashing's staple combination of British heritage and modern technology is most evident in the 'Bolan' cloth, with various hues of sea tones, giving the look a flamboyant edge.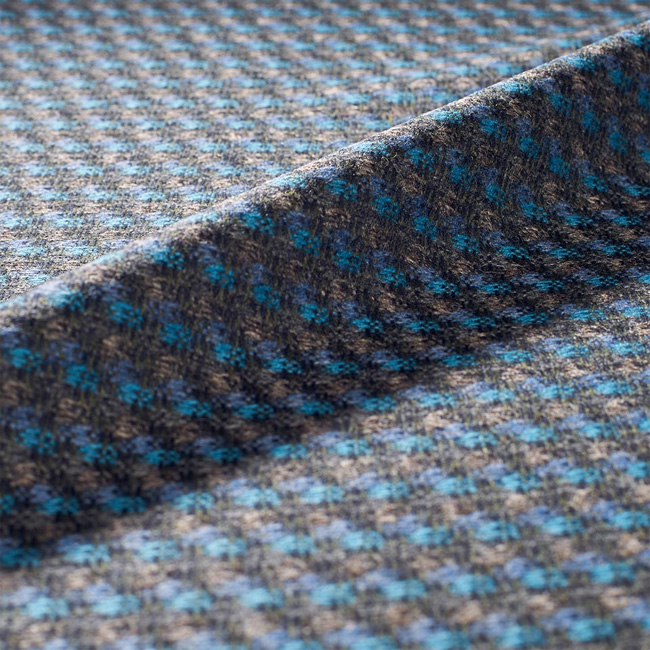 The AW18 'Kiss' design features a combination of plum, forest green, denim and black in the cloth as shown below. The design takes tweed into a new dimension, made up of traditional British wool and following a modern weave structure, making it highly unique.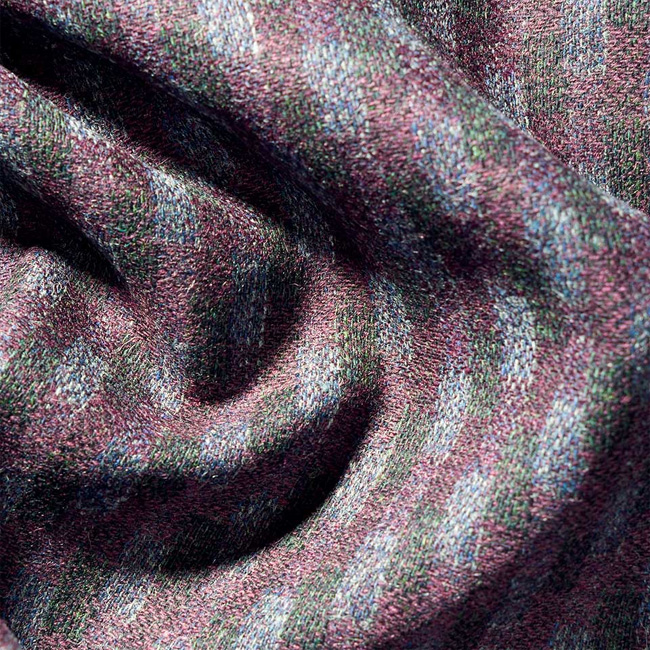 Lambswool gives these cloth designs a lustrous soft touch. Bauhaus inspired block shapes with a rich red overcheck bestows the 'Bay City' cloth with a design reminiscent of tweed classics shown below.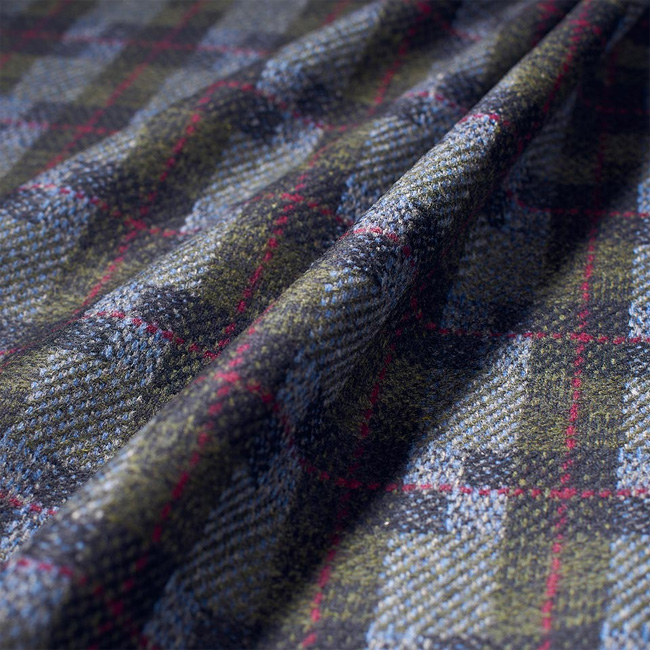 The 'Hoople' cloth features complex interlacing square structures in pure Merino wool. The design is a lighter weight cloth from our AW18 collection, resembling a small basket weave turned through 45 degrees. The small 5mm scale of the repeat detail enables a soft drape of the cloth to fall beautifully, making it ideal for casual everyday suits as well as dinner jackets.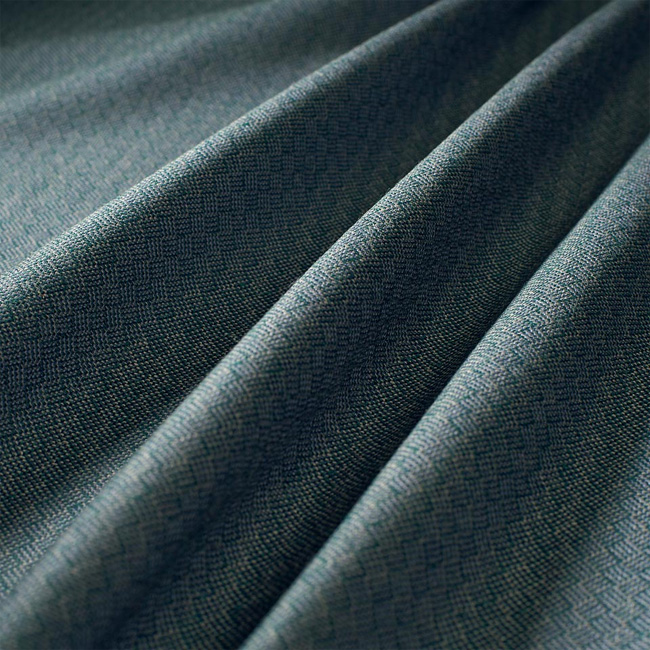 Woven in Scotland and made up of 100% British wool, the 'Queen' design features a stepped structure with black, green, charcoal and denim tones. Rich dark tones in broken stripes gives this design a subtle yet impressive impact for the wearer.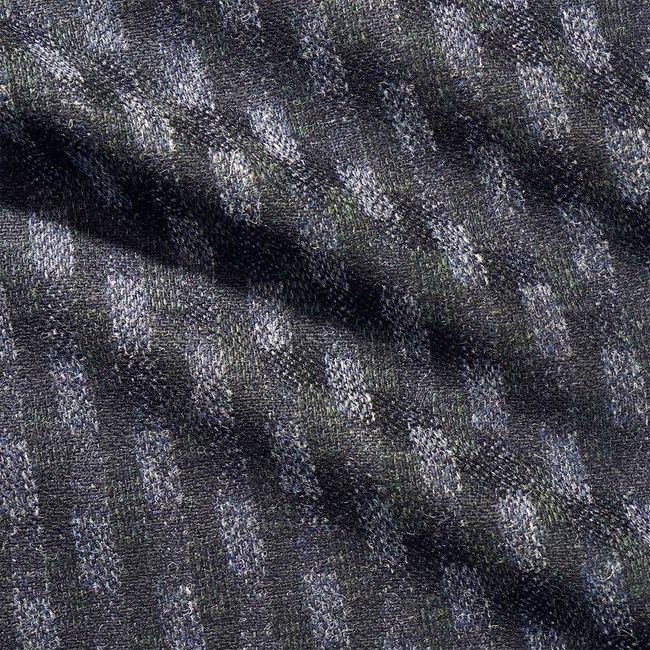 Eminently wearable, the 'Bowie' design is both adventurous yet classic. The shades of acid moss green, charcoal and grey amalgamate to create a fabulous fusion woven using a soft Lambswool yarn.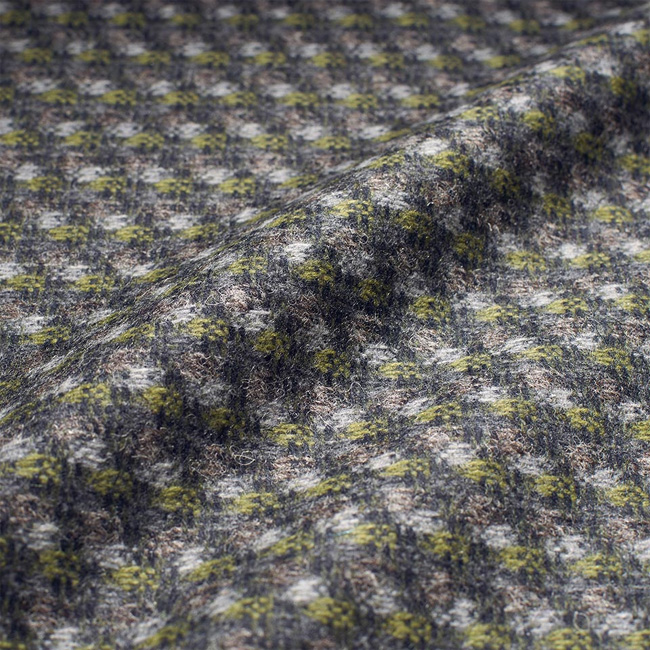 The 'Sweet' cloth features pink reflective yarn running through the design, in order to give it a fresh and contemporary feel.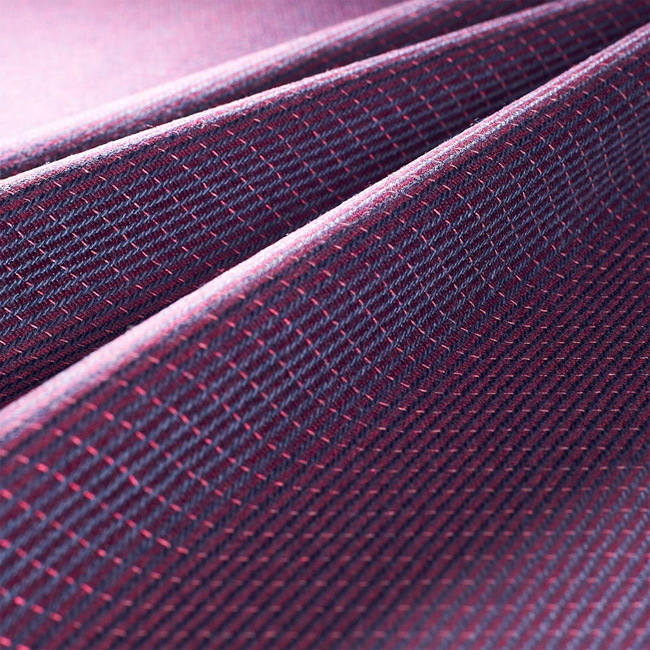 The 'Mott' design is woven in the Scottish Borders, using 100% Merino wool with an end-and-end warp of navy and purple pavement colour way combined with the weft which uses a plum and London grey tonal base, giving the cloth a mottled colour effect.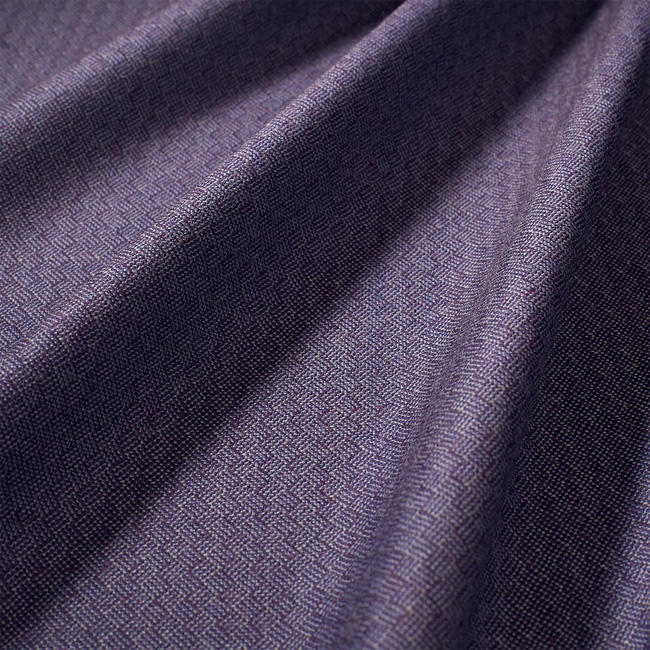 The 'Wizzard' features a soft blue reflective yarn woven through, making it suitable for relaxed evening wear especially when it's paired with a simple shirt, bringing out the blue vibrance.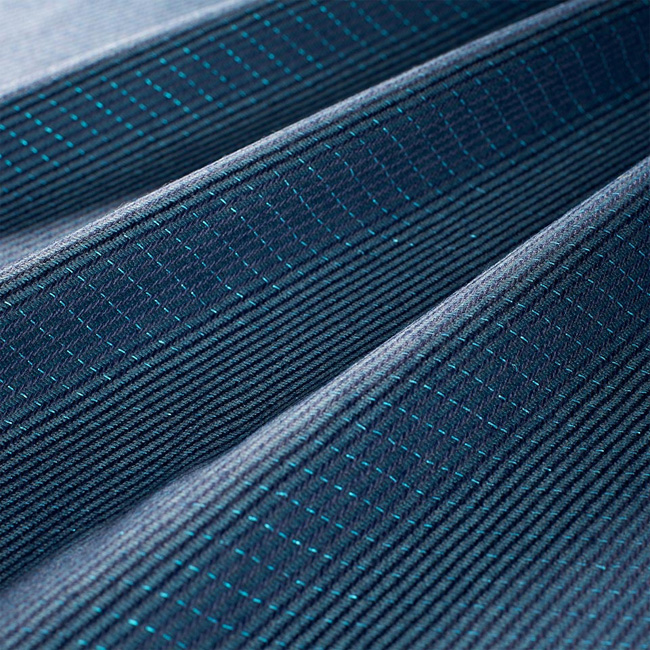 At Dashing, there is a selection of the Autumn/Winter 2018 designs made up into overcoats, individual jackets as well as 3 piece suits, so do stop by the flagship shop at 47 Dorset Street, Marylebone to try on the pieces.


Hits: 11528 | Leave a comment