Raf Simons and the Shift of the Style Pendulum at Paris Men's Fashion Week
Ever rebellious – Raf Simons waged a full-fledged war against the current cloud of street-wear styles hovering over the fashion world. In the time where some of the biggest names in luxury fashion are ditching luxury for street and sportswear, none more evident than Louis Vuitton's selection of Virgil Abloh as artistic director earlier this year, Raf vowed to focus on traditional menswear garments, even for new generation.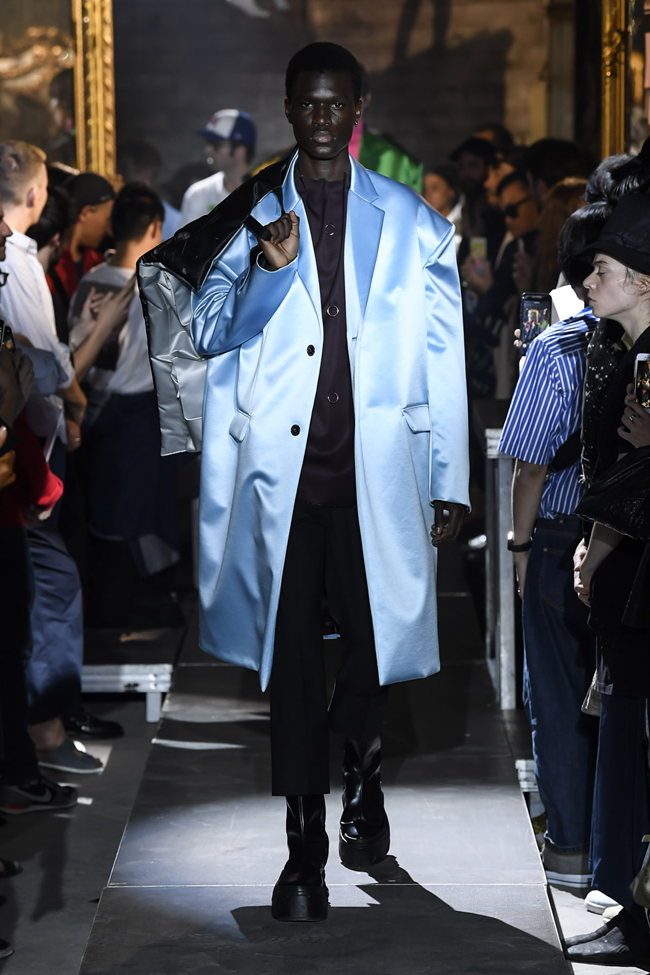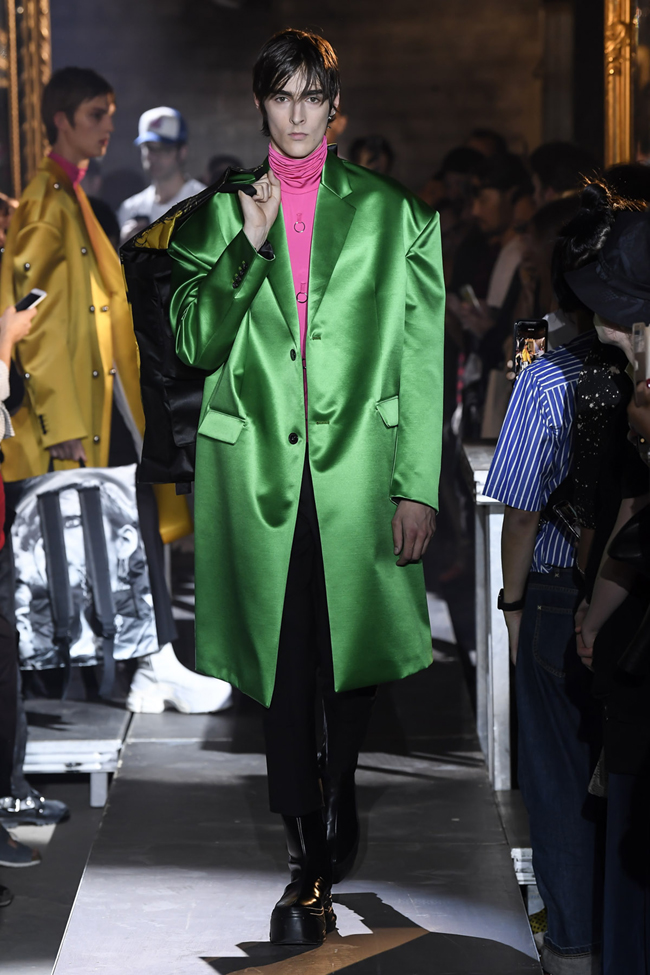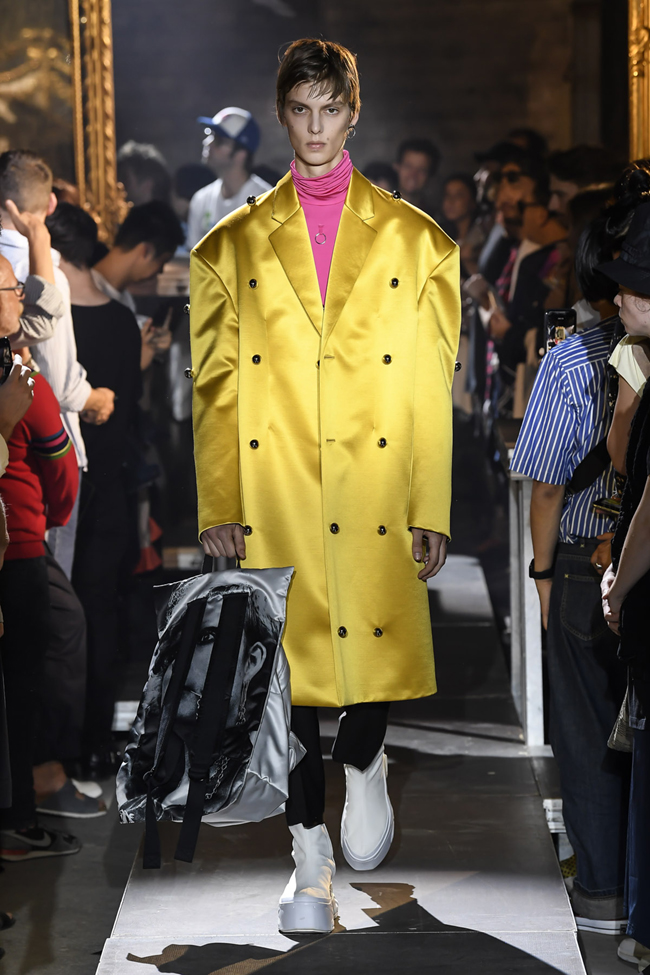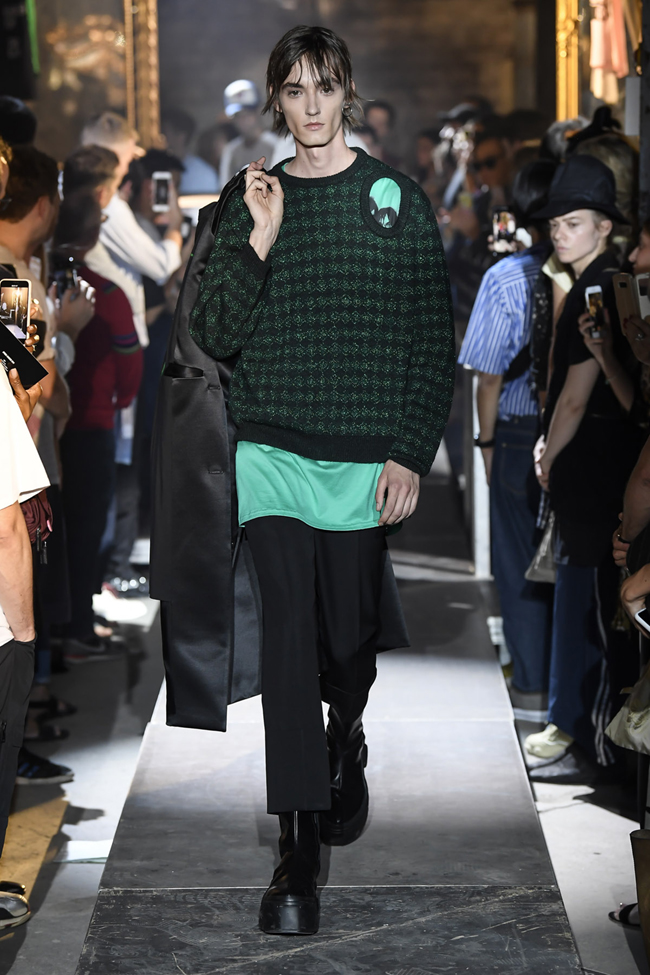 Raf said, at the backstage of his spring-summer collection revelation in the ongoing Paris Fashion Week, "We need a new outline. I know I was part of it myself, but too many hoodies with prints! You know, something needs to shift."
Raf Simons, a label under his own name, showed its collection late in the night at a venue in the suburbs away from the usual centre, holding events of the fashion week. Guests gathered at an old metal works in Montreuil, an eastern suburb of Paris.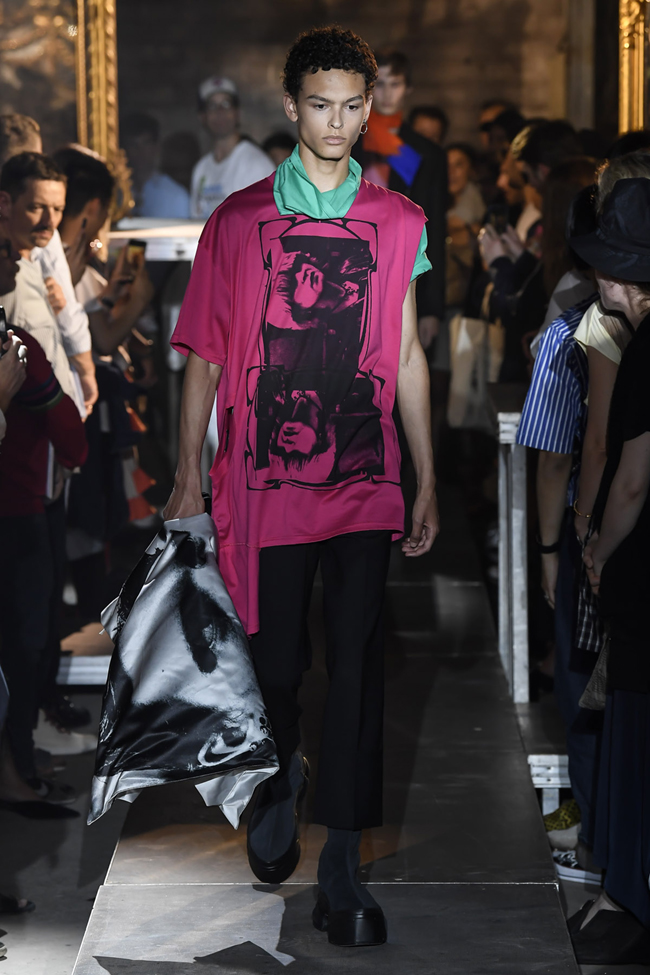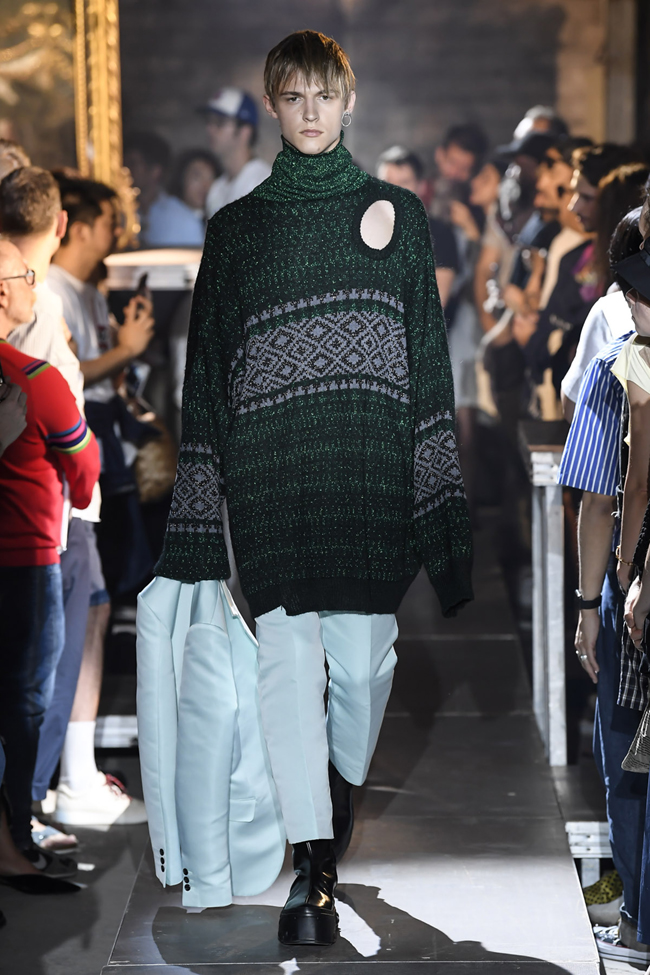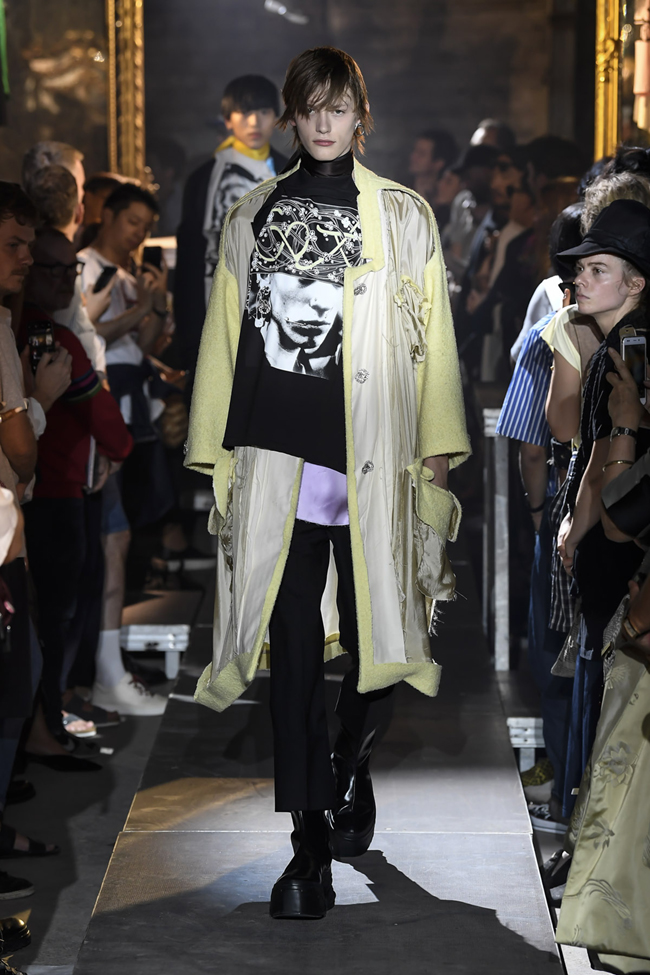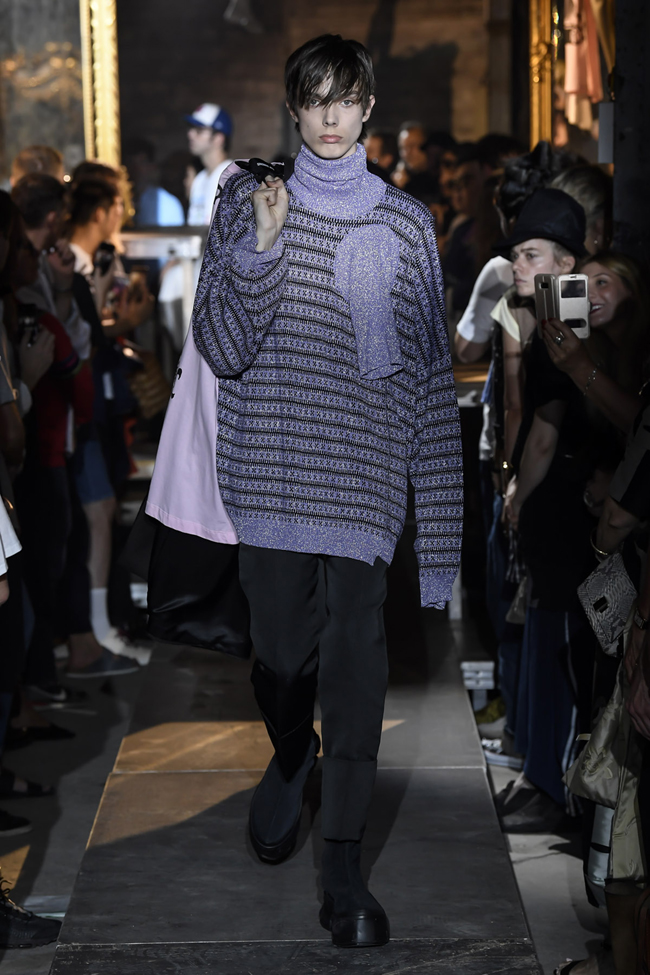 A large catwalk was setup with female mannequins hanging from the roof. Mood was sensual, with full of anticipation in the crowd, which included the likes of Naomi Campbell, Kim Jones, A$AP Rocky and Takashi Murakami.
The collection had a pop art decadence, a mashup of decoration and destruction. Accessorizing, bling, coats in shiny satin, saccharine hues and silk tops all working together to achieve that shift from previous collections.
As opposed to the designer delving into a very youthful culture from the 70s to 90s bracket, where the look was artsy, post punk; in previous collections, this time round the shift Raf was talking about was incorporating emerald green, yolk yellow and blue duchess satin overcoats and knitwear with surrealist neck holes. From graphic images of punks on vests to scarfs and one-sleeve tops that underwent a cool update in the form of patterned knit sweaters.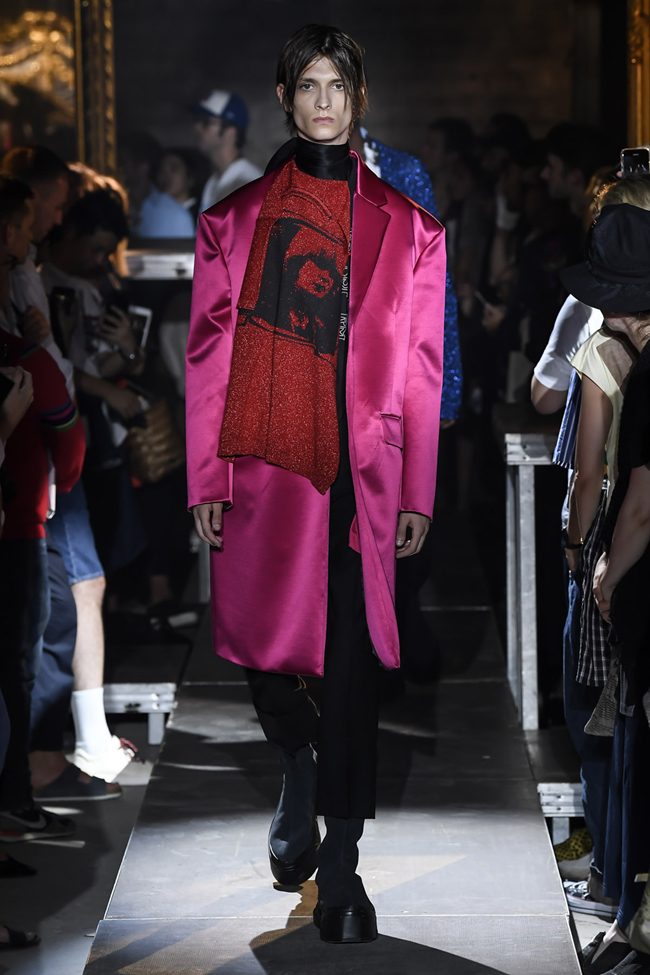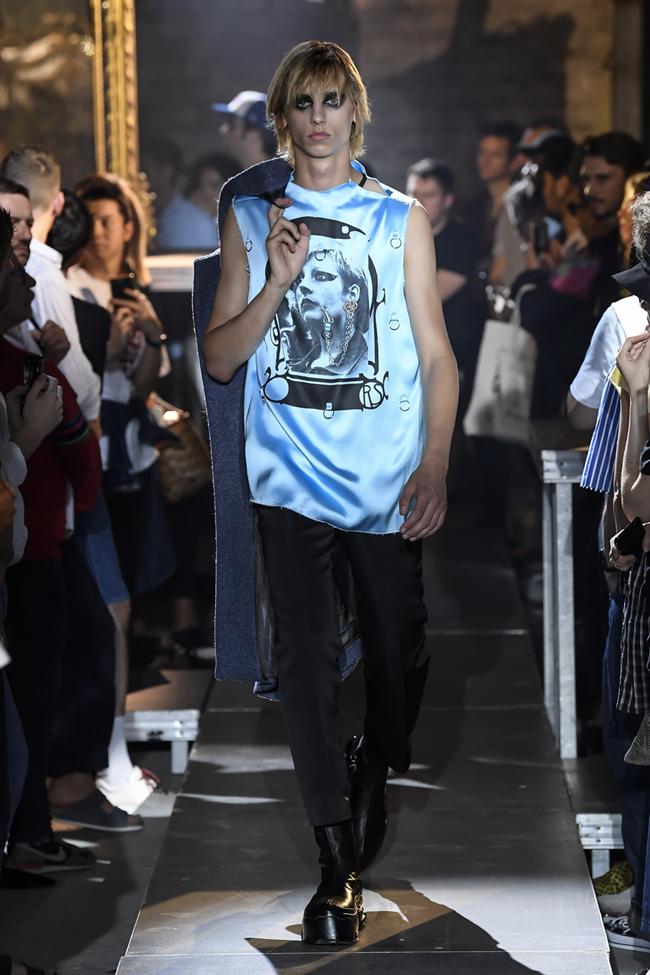 Whether or not this shift can be filtered easily into everyday fashion, and if so; how long would it take to be achieved, this refreshing look that has brought further interest into the aesthetic of the brand are only a couple from the many questions that are surely on the minds of many. If the doodled lab coat shown at Virgil's Off-White show (definitely an homage to Raf's A/W collection from 2015), is anything to go by, it wouldn't be long before Raf's current transformative collection is filtered into daily wear. Some say as little as three years.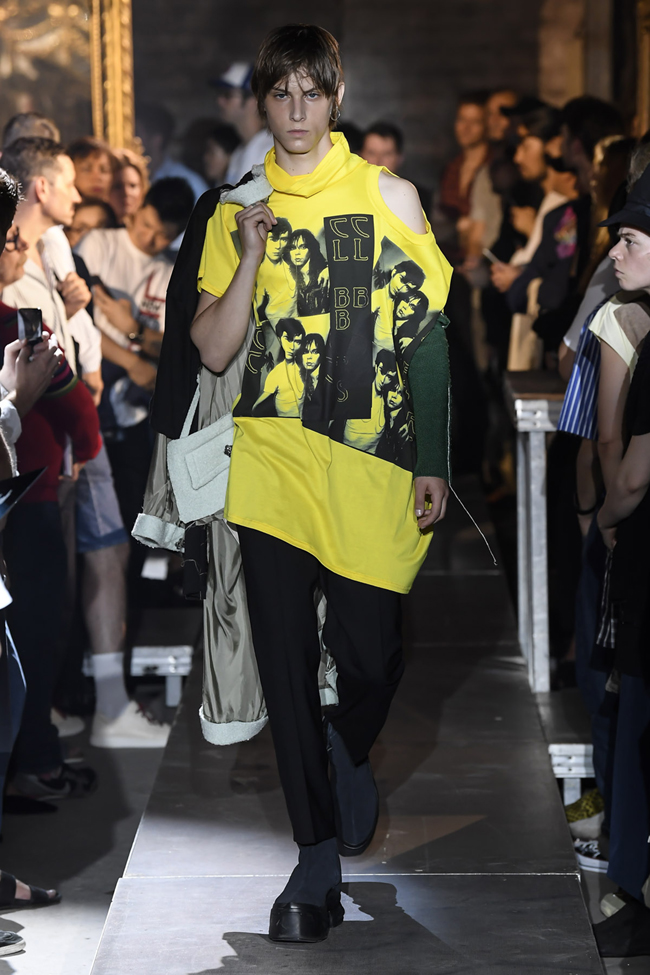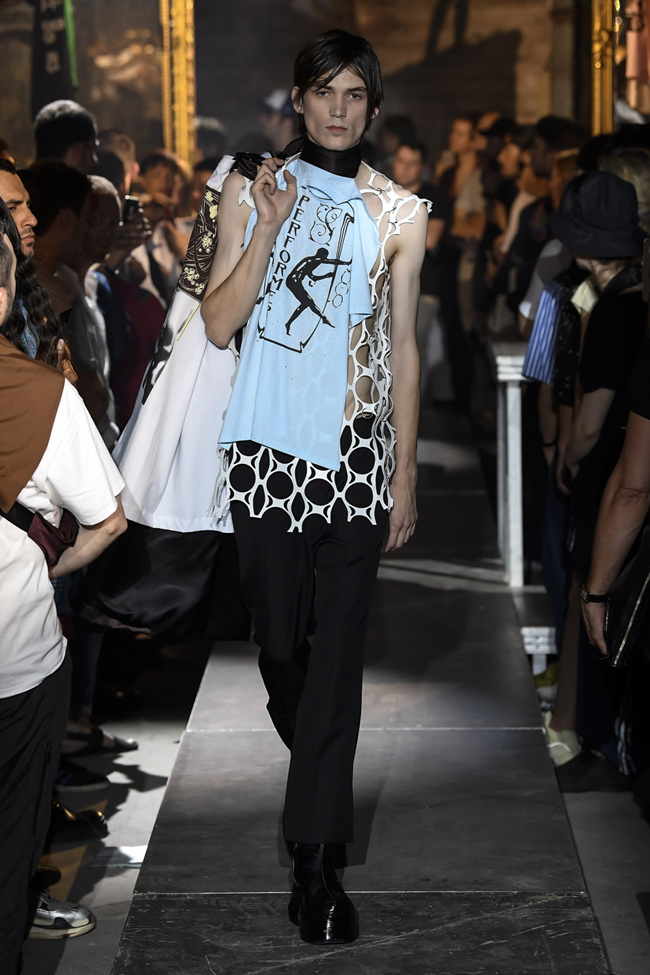 Photos: Gio Staiano


Hits: 11623 | Leave a comment

More Articles from this author