Popular custom tailors in Washington
We continue our series of articles about the custom tailors from the separate states in USA. It is time to show you the custom tailors in Washington. Most of them are recognised when we speak about custom made clothing. They provide made to measure and bespoke services in their workshops. See what we found about in Washington:
Tom James - Tom James Company is the world's largest manufacturer of custom clothing. They make high quality custom suits and custom dress shirts for busy professionals in Washington and the surrounding areas. They also provide all of the furnishings needed to complete your custom look. Their highly-trained bespoke tailors at Tom James of Washington come directly to your home or office, saving you valuable time.
Hartmanns Tailoring - Siegfried Hartmanns, owner of Hartmanns Tailoring, has been helping clients find great suits and other fine clothing for over 52 years. Sharp as a tack, his attention to detail is only exceeded by experiences seeing decades of clients happily fitted with fine suits, shirts, and ties. Get a suit that feels like a powerful extension of yourself, a custom suit, a bespoke suit made by hand to your exact measurements. For creating this suit, why wouldn't you choose from the best fabrics in the world? This includes fabric names such as Vitale Barberis, Loro Piana, Dormeuil and others. If you know these names, or want to understand the quality and prestige behind them, stop on by and visit Bellevue's premier tailor.
Gian DeCaro Sartoria - Seattle's Gian DeCaro is one of the new breed of bespoke tailor/designers whose fashion savvy makes fashion waves far beyond the Pacific Northwest. Gian DeCaro Sartoria is more than a specialty shop offering custom tailoring; more than a traditional tailor's shop offering accessories. It's custom; it's couture; and it's the finest fashion accoutrements - it is, in the truest sense of the word a bespoke tailors and haberdashery of world-wide renown. What sets DeCaro apart from other tailors is not just his styling (a touch Milanese, un po Fiorentino, a smidgen of Napoli, with a bit of Cary Grant and Desi Arnaz thrown in for good measure) but also his lifestyle. DeCaro and his customers share the same if not similar interests. He talks Ferraris and Maseratis with clients who possess the largest private auto collections in the world, baseball while fitting Major league players for a suit, soccer with a Sounder fitting a topcoat. You wouldn't expect Pearl Jam at DeCaro Sartoria, but, members of Seattle's hottest bands seek him out for their needs off stage. Businessmen and professionals trust him to create apparel that is subtle, substantial and suitably discreet....it's been said that even a certain Microsoft founder or two consult with DeCaro as they have moved from collegiate-looking wardrobes of sweats, khakis and jeans to their more polished, professional looks of today.
Kuhlman - Kuhlman offers bespoke suits, coats, pants, vests and shirts for men and women. They take extensive measurements from which your individual garment is cut, then custom fitted and sewn by hand. All fittings must be done in person in their Seattle shop.There are three to four fittings and the process takes 6 to 8 weeks. The suits are fully canvassed.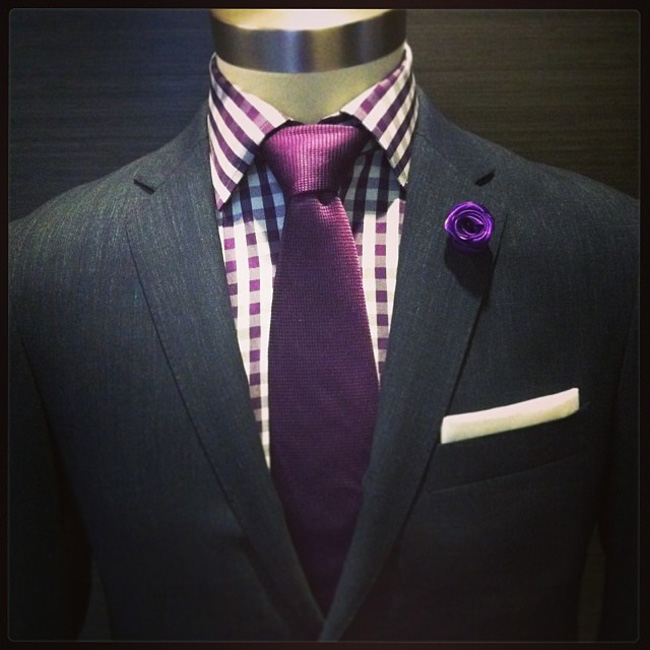 My Haberdasher - My Haberdasher is a unique gentlemen's clothier offering professional, personal assistance in creating a wardrobe that makes your own unique statement. They specialize in creating custom men's suits and clothings. The suits and clothes you wear not only have a major impact on the way people view you, they affect the way you view yourself. If you are confident in the clothes you wear, you will project confidence in what you do. Customers today expect professionals who handle their business to look and act professionally. Your investment in your personal image is an investment in your bottom line.

Seattle Tailor - At Seattle Tailor, they specialize in tailoring for transgender and gender non-conforming individuals. They understand that each client is unique, not only in style, but in how their body is shaped by both physiology and specialized undergarments like binders and tuckers. They are enthusiastic about helping the clients express themselves, whether that's through floaty feminine garments, dapper tailored items, or elegant gender-neutral apparel. They can work together to create a wardrobe you can be proud of, and that you feel completely comfortable expressing yourself with.

Seattle Thread Company - The majority of the fabrics that they use for custom manufacturing are premium Italian milled wool cloth. The fabric of a garment is the main component for the cost. here are many details that can be customized for your tailored clothing. For a jacket you can choose custom lining, buttons, stitching, pocket style, ticket pocket and more. For pants the button and pocket style can be customized, and they can even include suspender buttons rather than belt loops.

Trillium - Discover the unparalleled style, comfort and fit of custom tailored clothing. At Trillium, each garment will be your perfect garment, reflecting your personal style from collar to cuff, and fitting your unique measurements with the precision only custom tailoring can achieve. They are a contemporary tailor combining the techniques of traditional custom tailoring with a modern fashion sense. They offer from-scratch tailoring of suits and shirts for men and women from a wide variety of fabrics and styles. Their mission is to empower anyone to effectively and confidently discover and express their own personal sense of style through custom-made clothing.


Hits: 4285 | Leave a comment