FibreScan - Experts in Narrow Fabrics Inspection
Charles Schofield - Founder, Chief Designer Fibrescan has been designing and manufacturing automated inspection equipment for the narrow fabric industry. Getting automated textile inspection right is difficult let no one tell you otherwise, getting it right and on budget is even tougher. That's why at Fibrescan they do inspection machines and only inspection machines, this is not an add-on product to our portfolio this is our core activity.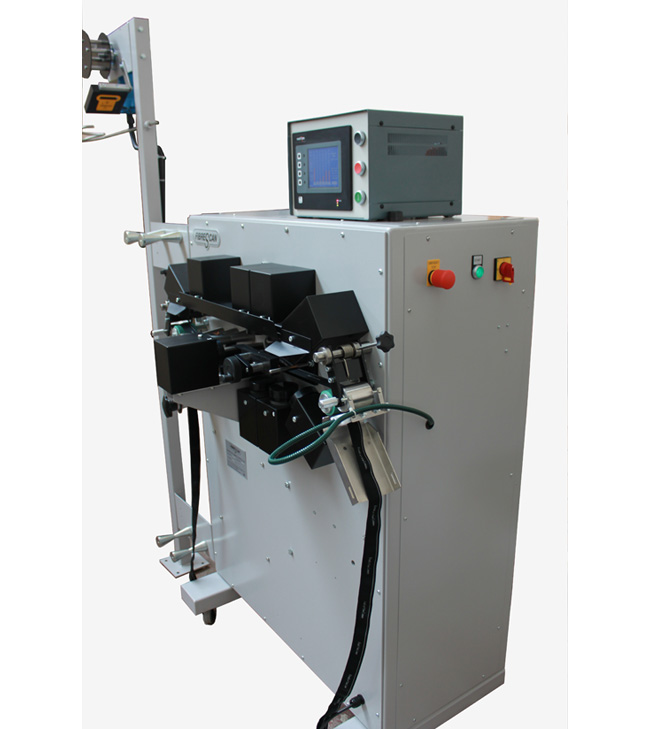 The Industry standard for plain and logo elastic inspection. High precision monitoring.
Automated quality control of ribbon in all its multiple varieties and colours.
Computer touch screen control enables complete management control of each webbing style with sensitivities stored against a product or style number.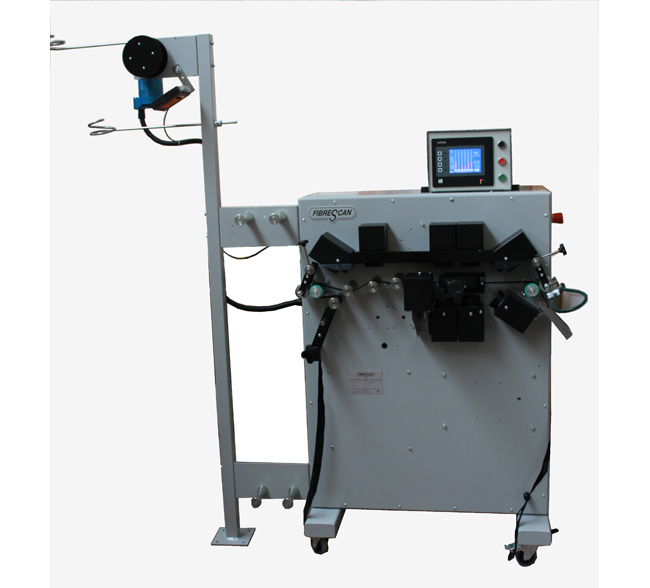 Computer controlled quality inspection for long chain nylon zipper. The ultimate high speed fault detection system for zipper up to 60mm wide.
A typical narrow fabric factory will produce upwards of 1 million metres of fabric a week in diverse qualities and styles. This fabric mostly manufactured on needle looms and crochet knitting machine will have on average 1 defect every 200 metres and this figure is for the premier quality manufacturers. Manufacturing defects are therefore inevitable and it is Fibrescan's mission to detect these defects before your customer does.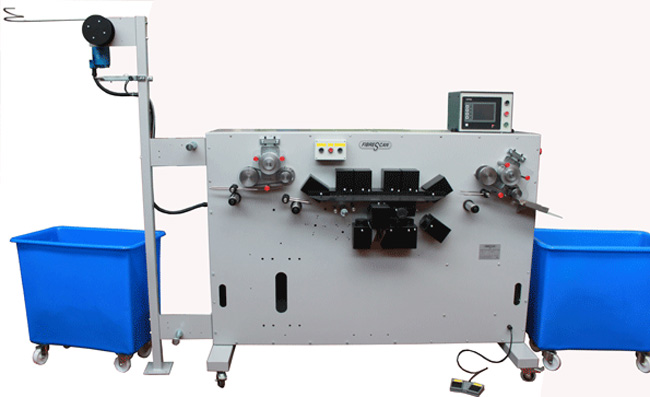 First some background on textile inspection.

Reliably detecting textile defects is a difficult task and can prove very expensive if you get it wrong or chose the wrong equipment supplier. Unlike other manufactured goods textiles have a very wide probability distribution of what is tolerated as acceptable fabric; this is the basis to the problems encountered when trying to automate its inspection.

Manual inspection is the traditional and fall-back position for inspecting textiles and humans are very good at distinguishing the subtleties that distinguish defective fabric from good fabric. For example, when a machine inspects stretched fabric as opposed to relaxed fabric, it sees two totally different fabrics so it will tend to reject one or the other; however it is an easy judgement for a human inspector to tell that are both examples of good fabric.

www.fibrescan.co.uk


Hits: 7814 | Leave a comment