Popular custom tailors in New Hampshire
We continue our series of articles about the custom tailors from the separate states in USA. It is time to show you the custom tailors in New Hampshire. We found very few tailors in this state, most of men there, may be bet on the famous custom tailors from the other states. See what we found in New Hampshire:
Mr Carl's Custom tailoring - Custom clothing is just that, it is made just for you. You choose the fabric, cut and style and they build it from top to bottom. They proudly offer handmade suits from Adrian Jules, one of the finest cut, make and trim operations in North America and Asia. Every garment is cut in North America, and the finished product is completed on site at Mr. Carl's. Thei construction is of the highest quality with Bemberg Linings, the finest interfacings and extensive handwork including hand-made button holes. Their finished product is the finest in the industry. The fabrics come from all over the world, including fine woolens with thread counts from Super 110's through Super 180's. Select from over a thousand swatches from at least 4 European mills, including beautiful plaids, herringbone tweeds, the finest cashmeres/woolen blends to name a few. They know you will find something you will love, or if you prefer, Mr. Carl's may be able to use your own woolen goods.
Salem Custom Tailoring - Custom tailoring on Suits such as shortening/lenghtening of the sleeves, taking in or out of the sides due to weight changes. They can even re-cut the whole suit jacket to fit your body.
George's Apparel - George's is working harder than ever to make shopping for clothes an easy and pleasurable experience for you. Cut to fit the contemporary man. The Slim Suit is designed to lay flatter in your body and versitile enough for many different events.
Prospect Tailors - Whether it's the perfect length and hem on a brand new pair of fine slacks, the perfect taper on a shirt or suitcoat, or even the repair of those favorite old jeans you just can't bring yourself to part with, they're ready to serve you. In addition to a full line of traditional tailoring services, at Prospect Tailors, they go beyond the ordinary to acheive artistry in alterations. You might be surprised at what garments can be improved by alteration.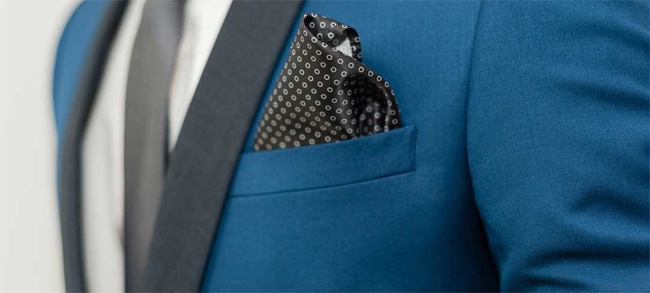 Britches of Concord - There's nothing better than knowing something was made totally custom, just for you. With a customized suit, shirt or tuxedo, you feel that difference each time you put it on. When you order a custom suit or tuxedo from Britches, they keep your measurements on file for future orders. Any future alterations are a breeze, since your suit will be made for your exact proportions. Come to Britches of Concord and experience unmatched quality and style with your own custom made suit.

Tom James - Tom James Company is the world's largest manufacturer of custom clothing. They make high quality custom suits and custom dress shirts for busy professionals in New Hampshire and the surrounding areas. They also provide all of the furnishings needed to complete your custom look. Their highly-trained bespoke tailors at Tom James of New Hampshire come directly to your home or office, saving you valuable time.

Derry Tailor
Address : 150 Rockingham Rd Derry NH 3038
Phone: (603) 432-141

Exeter Tailor Shop
Address : 121 Water St Exeter NH 3833
Phone: (603) 778-8677

Sohn Tailors
Address : 1 Factory St Nashua NH 3060
Phone: (603) 881-5333

John's Custom Tailoring
Address : 4 4th St Dover NH 3820
Phone: (603) 749-3725

Tuxedos With Style
Address : 459 Central Ave Dover NH 3820
Phone: (603) 749-0486

Peter The Tailor
Address : 33 Elm St Nashua NH 3060
Phone: (603) 889-2575

Steve's European House of Custom Tailoring
Address : 31B Elm St Manchester NH 3101
Phone: (603) 624-8482

Tuxedos and Suits With Style
Address : 1981 Woodbury Ave Unit 15 Portsmouth NH 3801
Phone: (603) 433-4433


Hits: 5124 | Leave a comment