Popular custom tailors in Maryland
We continue our series of articles about the custom tailors from the separate states in USA. It is time to show you the custom tailors in Maryland. Most of them are recognised when we speak about custom made clothing. They provide made to measure and bespoke services in their workshops. Some of them also has a bespoke shirt service. See what we found about in Maryland:
Kenwood Custom Tailors - Choosing the right tailor for your tailoring needs has never been easier. Kenwood Custom Tailors offers you over 5 decades of hands on custom tailoring experience to meet all your custom tailoring needs. John Tufeckgian proud owner and operator of Kenwood Custom Tailors has been personally serving the Bethesda Maryland area for over 27 years. Offering services such as: custom made suits , custom made shirts and expert alterations for men and women. They also rent and sell many types of formal wear.
Capital Custom Clothiers - Located in the heart of beautiful downtown Historic Annapolis, Maryland, they pride themselves on time tested measuring techniques that allow them to get the fit that's right for you. Their garments are hand cut and hand stitched by the team of master tailors whose skill and expertise is second to none. They incorporate the treasured luxury aspects of traditional quality tailoring without breaking the bank by designing garments that bring style, substance and comfort. A strong client service ethos combined with energy and creativity, have built Capital Custom Clothiers into one of the leading brands of custom clothing in Maryland. They provide three primary points of interest to their clients: Education, Consultation, and Professional Services. The library of fine suiting and shirting fabrics allow for a depth of selection no ready made company can come close to duplicating. There is nothing quite like the experience of wearing a suit created especially for you. One that has been carefully crafted for hours where each detail is perfected so as to achieve an impeccable one of a kind garment. They offer custom tailored suits, tuxedos, shirts and outerwear always taking the client's personality and lifestyle into consideration.
Mode Custom Tailor - Mode Custom Tailor Shop is family owned and operated since 1983. Since that time continue in the same place they take pride in providing a quality tailoring and alteration service for the customer. Their mission is to provide customers with quality service at a reasonable price. The attention to detail assures customer satisfaction with their experience and the fit, Comport and appearance of their clothing. No job is too big or too small. They can fulfill your requirements.
Bethesda Custom Tailors - For over 50 years Bethesda Custom Tailors has provided the Washington DC and maryland areas with a broad array of classic men's designer clothing and formal attire. Their clothing is chosen from the product lines of the world's best designers, and is made from the most exquisite materials. The staff of expert tailors is happy to help you choose from their vast selection, and to provide custom tailoring for both men and women of the highest quality.
Chevy Chase Custom Tailors - Despite the large selection of unique styles and high-end fabrics available in their showroom, the prices are set substantially lower. Enjoy the distinctive luxury of clothing made just for you. One Stop Clothing Services in Montgomery County, Maryland with Hand-made Custom Tailored Clothing: Tailor Made Suits and Shirts, Individual Patterns, Tuxedo Sales and Rentals, Tailor Made Clothing and Expert Alterations.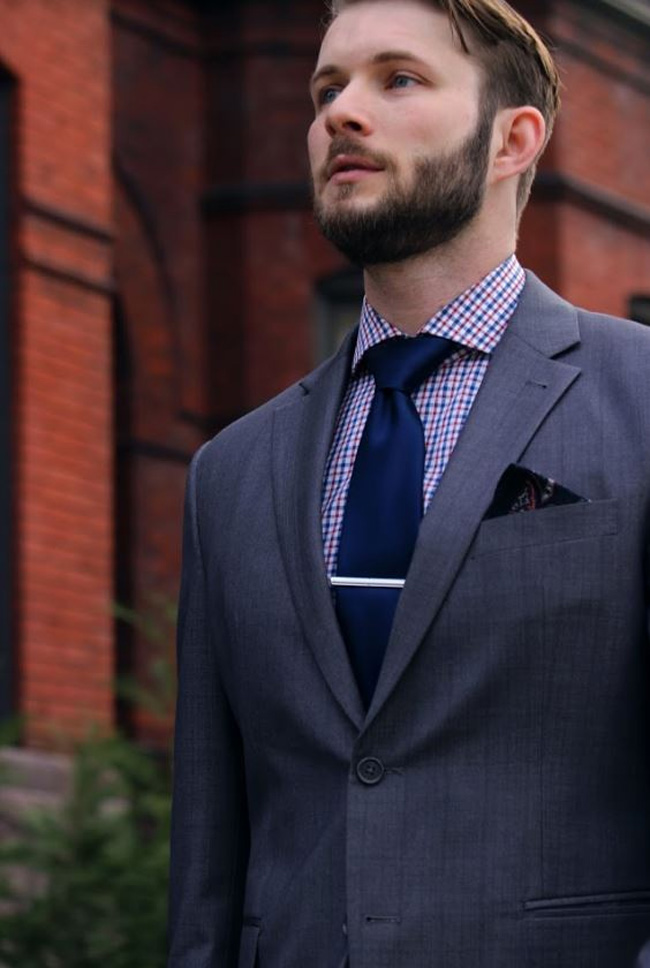 Dobbin Custom Tailors - Whether you are looking for custom alterations for formal wear, business casual, active wear, or accessories, they can provide you with the best quality and service. Their comfortable dressing rooms and mirror showcase allow them to fit their customers with the most precise measurements for maximum comfort and style! Come in person and experience what their master tailor can do for you and your family!

Nicky's Tailoring - Nicky's professional career and quality in workmanship has gained him the confidence of numerous clients. He has fashioned clothing for men and women of various walks of life with the unique ability to piece material together in a unique and discriminate manner. Ministers such as Pastor Julian M. Johnson Sr. from Arise Outreach Ministry, Pastor Marcus Johnson from New Harvest Ministry, and Pastor Jamal Bryant from Empowerment Temple have placed confidence in his tailoring. Nicky has formed designs for businessmen such as Paul Cofer, Norman Thomas, and Troy King – all distinguished State Farm agents; and created designs for Jeff Major of 95.9 FM. They have all entrusted Nicky to use his unique talent in design to tailor their fashions.

Victor Pascal Tailor - They are a full service tailor and provide an array of services including complete wardrobe planning according to your career, business and social needs- custom tailor tuxedos, sport coats, trousers, topcoats and shirts. All of their coats are made with canvas interiors and they use the finest trimmings in every garment. You will never find a fused coat or shirt here. In fact, they will teach you what to expect from a custom-made garment and you will be able to appreciate the superior workmanship and attention to detail.

DC Custom Clothiers - With their custom clothing you are guaranteed to find the fabrics, styles, and colors that you absolutely love. The custom suits and shirts are personally hand-stitch to fit you perfectly. To match this great quality of work, their service is second to none because of their extensive knowledge of the clothes that they're manufacturing. They strive to bring you the best customer service and send you on your way satisfied and excited about your new business wardrobe. They offer custom tailored men's suits and many other delightful products that you'll ultimately fall in love with. The fantastic products are affordable and they only offer quality materials. They refuse to offer lower end fabrics unlike their competitors. They have a huge selection of available options for you to choose from to make your next outfit a truly special one.

Abrahams Custom Tailor - Abrahams Custom Tailor is a Silver Spring, Maryland family owned clothing alteration service company. Abrahams Custom Tailor has established a clothing alterations division, offered tailor and developed a tuxedo rental service for its Silver Spring clients in Montgomery County. Abrahams Custom Tailor has become Silver Spring local clothing alteration service favorite!
Address: 14310 Layhill Rd Silver Spring, MD 20906
Phone: (301) 598-5008


Hits: 7273 | Leave a comment