Popular custom tailors in Massachusetts
We continue our series of articles about the custom tailors from the separate states in USA. It is time to show you the custom tailors in Massachusetts. Most of them are recognised when we speak about custom made clothing. They provide made to measure and bespoke services in their workshops. Some of them also has a bespoke shirt service. See what we found about in Massachusetts:
Sordillo's - They are not "one size fits all," and once you wear a custom suit, custom trousers or a custom made dress shirt, you understand. At Sordillo's, they create elegant custom-tailored suits and shirts, made to your measurements and style using only the finest fabrics, tailored made to fit you perfectly. When you visit their tailor shop, their aim is to provide you with an unforgettable experience. Therefore, they work with you and you get to design your made to measure suit or shirt and you choose from more than a few thousands premium fabrics. They strive to provide high quality customized shirts and suits with their vast array of fabric, sure to please any taste and budget at an unbeatable cost.They follow the highest quality standards and each custom suit is made by hand based on each client's measurements. The accurate implementation process combines the knowledge of our 48 years old tradition to the most sophisticated technology. They also provide all of the furnishings needed to complete your custom look, such as customizable pants with pleats, cuffs and belt loops: these are just some of the great sartorial details that make a bespoke suit an authentic leader and stylish. Bespoke tailored clothing made for you wears better and lasts longer than mass-produced garments ever could. Once you have your custom-made suit, you will definitely understand why!.
9 tailors - They provide premium custom clothing. Their handmade custom suits and dress shirts are a culmination of old-world tradition and modern elegance. In addition to quality craftsmanship, their tailored products reflect sophistication, style and function. With the guidance of their expert style consultants, you will peruse their curated fabrics and well-edited design options. When you look your best, you feel your best: positive, assertive and confident. They provide expert style advice and high-quality, affordable custom clothing so you can be your best.
Southwick - Since 1929, Southwick's business philosophy has been firmly grounded in the singular vision of its founders – a love of quality and craftsmanship. Made in the USA, Southwick is synonymous with authentic American style, natural shoulder comfort, quality, and fine fabrics. Worn by presidents, ambassadors, corporate leaders and other men of distinction who chose Southwick to enhance their own style, not replace it. Southwick represents understated elegance and quality workmanship.
Komal's Custom Tailors - Since opening our doors in 1974, Komal's Custom Tailors quickly established a reputation for dressing customers in high quality, custom made attire and guaranteeing seamless customer service. Today, their family-owned and -operated business serves men and women of all sizes, suiting them in the finest fabrics from around the world. They take pride in the details – every suit, jacket and shirt we make is created to the exact specifications and personal taste of our valued customers. They want you to look and feel your best, and will go extraordinary lengths to ensure you're satisfied with your chosen style.
Peter's Custom Tailoring - Clothing alterations isn't a complicated task, but sometimes you want things to look and fit perfectly for a special occasion or interview. When this is the case, you'll want to take your clothes to professional tailor that has the skills and experience to fix your clothes. Their tailor will know exactly how to make your clothes flatter your body and be appropriate for the event. Clothes tend to wear and tear, so having a professional tailor will make sure its like brand new! For your special dress or lucky shirt, you won't have to replace it with our hemming services. Perhaps you bought an expensive pair of jeans that looks great on you, however they are just too long. A specialist can make the clothing alterations to fit perfectly for you.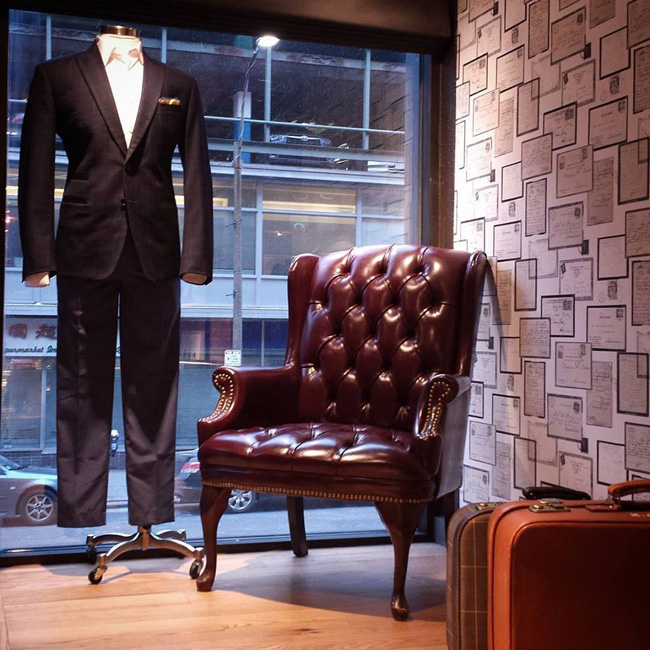 Frank's Custom Tailoring - As one of our wonderful guests once said, "You need to wear the outfit, don't let the outfit wear you." Since 1974 they have been supporting this statement by providing fine men's clothing, which includes an extensive collection of suits, sport coats, dress slacks, and formalwear. Frank's Custom Tailoring will educate you on how to wear formal attire like a true gentleman! They have been recognized as one of Boston's best tailor shops and provide alterations for both men's and women's clothing.

British Custom Tailors - British Custom Tailors, of Wellesley MA, are makers of exquisite hand-made clothing for men and women of discernible taste. They are proud to boast that their collection of over 5000 suiting and 2000 shirting fabrics will satisfy any style and budgetary requirements, and will make you a loyal and satisfied client for life.

Mr Sid - Mr. Sid provides the best in modern style, quality and personalized service to some of the more discerning men in Boston. Their 10,000 square foot store offers a unique selection of the finest luxury brands in suits, shoes, casual wear and accessories. The personal sales consultants will help you refine your style to look your best for all occasions, and our exceptional in house tailor shop will give you the perfect fit. Trunk shows and special events are curated to compliment the lifestyle of the Mr. Sid customer and fulfill his wardrobe needs. A men's grooming parlour, billiards table, and complimentary bourbon bar are all part of the living room atmosphere that make our customers feel right at home. The finest tailoring is never automated or mass-produced. Its excellence comes from years of work by hand, using skills and techniques perfected through generations. Whether it's ready to wear alterations, or final adjustments on your Made To Measure garments, their tailors have the skill and experience to timely deliver your suits, jackets, and pants as if they were designed just for you.

Custom Clothiers - Custom Clothiers is a Wellesley MA institution since 1950, combining old-world craftsmanship with inspired modern design to create bespoke shirts, suits and slacks for the discerning professional who doesn't want to settle for a lousy fit. Owned by brothers Michael & Harry Narwani, they are a thread-and-scissor house that also takes fit very seriously, providing you with clothing that fits you from shoulder to cuff through an extensive measurement process. Gone are the too-tight collars, too-long sleeves, and cuffs that just don't fall right. Instead, we offer perfection – something you'd be hard pressed to find off the rack. This is why Custom Clothiers has been the tailor of choice for many top executives, statesmen, and business men.

Fann's Tailoring - For over 25 years we have been dedicated to providing the finest tailoring services at a reasonable price. They take great pride in their attention to detail and making their customers feel comfortable as soon as they walk through their doors. They can help with all of your tailoring needs for men, women and children.


Hits: 6130 | Leave a comment