Christy & Co - the biggest manufacturer of hats
Christy & Co Ltd has been manufacturing fine hats in England since 1773 through eight generations of the Christy family and across nine reigns of British royals starting with King George III. Christys is the only company in the world still making high quality top hats and bowlers in the traditional way, using hatting skills established over 200 years ago and keeping a valuable British industry very much alive.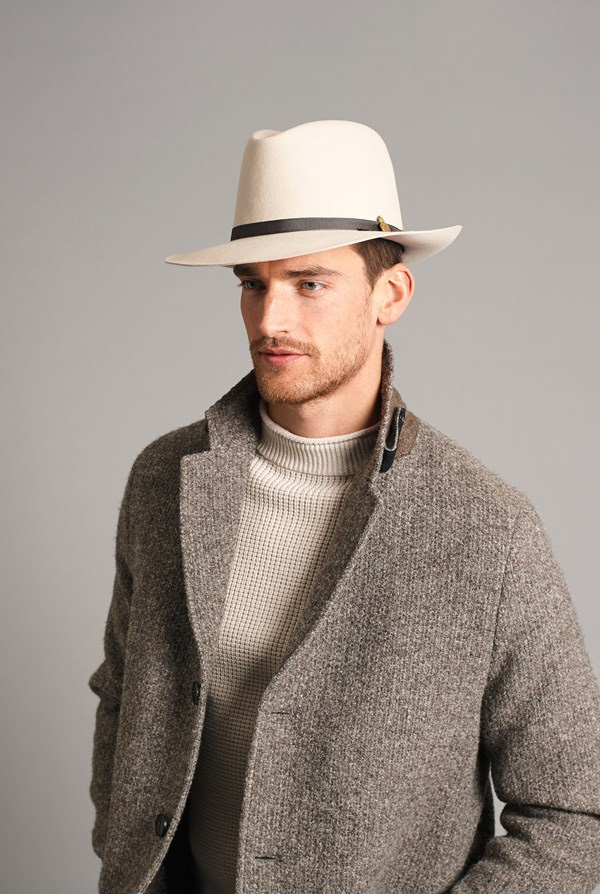 The Christys' London® brand was established by Miller Christy in 1773 who, following his apprenticeship to a hatter in Edinburgh, created his own company which was to grow over several generations. Christys' place in history was assured when Prince Albert started wearing the company's top hats in the 1850s and Christys has supplied hats of many styles to members of the royal family ever since. Miller Christy set up his first partnership with fellow Quaker, Joseph Storrs at No.5 Whitehart Court, London. This was where the first Christys' hat shop was opened, moving later to Gracechurch Street which remained the London address of the business until 1954. The main hatworks however was in Bermondsey until partnerships with Stockport manufacturers took place in 1824.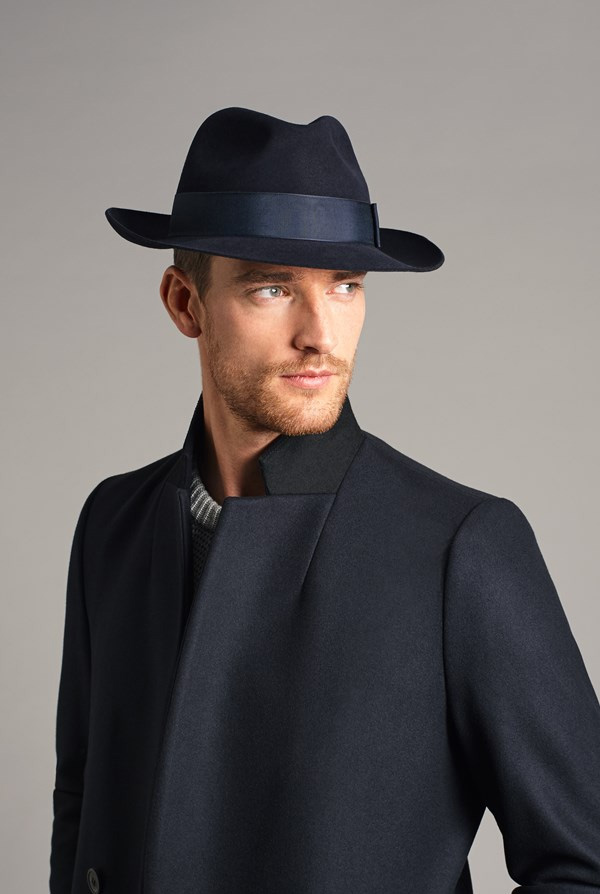 Christys' Hats has amassed years of skills with unparalleled workmanship and individual attention to detail. Today, Christys offers a collection of men's hats and women's hats ranging from formal, to fashion and sports hats. With an impressive selection of the highest-quality hats providing something for everyone for any occasion, Christys' Hats are found in magazines, on television programmes, in films, at equestrian events and at the most fashionable of weddings.
The 'Godfather' Hat, worn by the lead character Don Corleone in the Godfather films is in fact the 'Homburg Hat' made by Christys' Hats. The style became popular in 1899 when it was worn by Edward VII Prince of Wales, while in 1930-50 it was famously preferred by Prime Minister Anthony Eden. Sir Winston Churchill was also known for enjoying a Christys' Homburg hat. Christys also supplies bespoke ranges for the military and for police forces. Indeed those visiting London will come across Metropolitan Police officers smartly dressed in a Christys' Hat. Today, Christy & Co Ltd is based in Oxfordshire and has expanded its sales to over 44 countries across five continents, combining time tested hand manufacturing with contemporary science to provide hats of the highest quality. Each hat carries a quality guarantee reflecting the bespoke craftsmanship of Christys.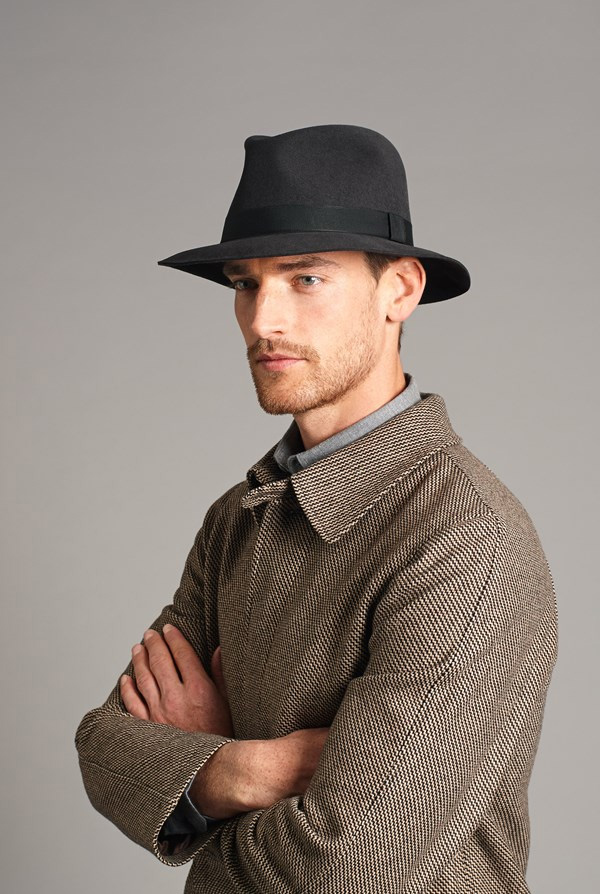 Christys' Hats are also found in the best quality outfitters in the world from Liberty in London to Bergdorf Goodman in New York. The large red hat boxes with the "Christys' London" name embossed in gold are a familiar sight to hat customers who know about great quality. Throughout the world when people see a Christys' Hat they know there has been no compromise in quality and that the hat on their head bears the tradition started by Miller Christy in England many years ago.
Hat Etiquette
Etiquette and formality have always played a part in hat wearing. At the turn of the 20th Century, ladies would not consider venturing out without a hat and gloves, and would often change their hats several times a day. Gentleman would always wear a hat appropriate to each activity. In the Edwardian age, everyone (rich or poor) would wear a hat. During World War II, hats were not rationed as they were regarded as a morale booster, and Christys supported the war effort within its family-run company, effectively running it like an extended family. After the World Wars, men returning from Allied forces were obliged to wear a hat for a certain time as part of their demobilisation process, from six weeks to a few months so hatting continued to thrive.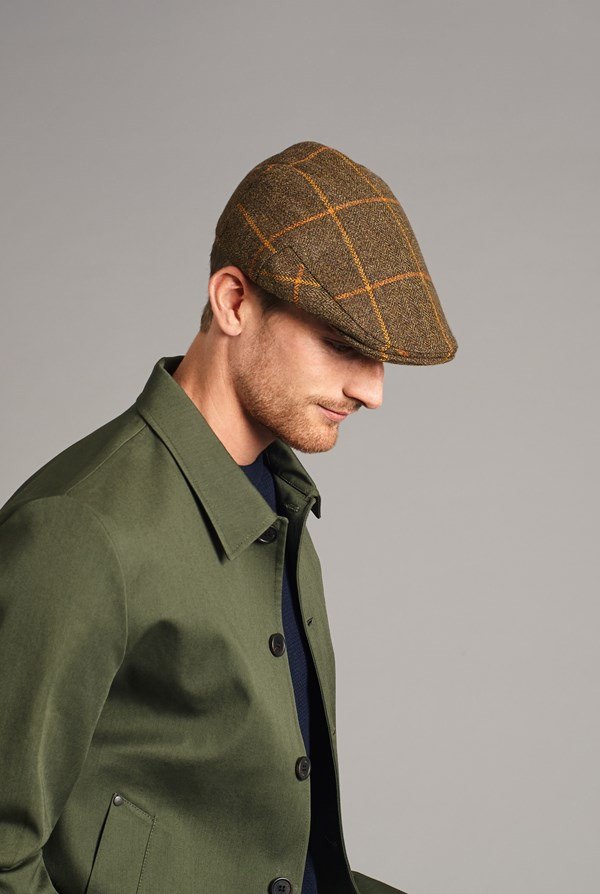 The Largest Hat Making Company In The World
Stockport in Cheshire was a hub of hat-making in England in the 1700s and 1800s, with 53 hatting firms there by 1864 including Christys. Stockport Museum is home to 'The Christys Collection', testimony to the influence the company had in this proud hatting town. The Christy Papers include a 500 page booklet detailing its trade marks registered around the world at the height of the British Empire. At its height, the Stockport factory alone employed 3,000 local people and was always managed by direct descendants of the company's founder. By 1843 Christys was the largest hat and cap making factory in the world. Queen Elizabeth the late Queen Mother visited the Stockport factory in 1963 having commissioned Christys to make miniature hats for Queen Elizabeth II's dolls house many years earlier.

The Hat Journey
There are a number of unique processes in creating the perfect Christys' felt hat and before that can even begin there is significant work simply preparing the fibres, cleaning, treating and ageing them, before creating the felt fabric itself. Felt differs from every other fabric in that it is made from a myriad of short single animal fibres which are interlocked and then manipulated with water and steam. Once the fur is treated it is formed together into a large cone shape that undergoes various steam and pressure processes to shrink it. It is then dyed in a cone dying machine and a stiffener called shellac is added.

The next step of the hat journey is to turn this rough cone shape into a hat! The crown will be blocked to the desired shape and the brim will be set in a process called flanging. The hat will then be sanded, polished, and brushed to the customer's requirements before being trimmed. The journey is such that craftsmen train for many years to develop their hatting skills, and Christys pride themselves on the unique craftsmanship still applied to their hat making.

Catwalk And Collaborations
Today's hat collection embraces the very best of Christys' heritage and introduces a sense of high fashion as well as casual day to day hats and caps. Every hat on the Usher OMG World Tour was produced by Christys as were the hats on the catwalk for Kenzo's 2011 show. Christys' Hats also appeared on Gok's Fashion Roadshow. Recognised as the go-to brand for headwear, Christys collaborates with other iconic British fashion brands so the hats are often seen on the catwalk.

Fashion Forward
Once the prerogative of the rich and famous, the hat has once again become a must-have fashion item among fashion conscious consumers. As well as their regular appearances on the catwalk, Christys' Hats are a familiar sight in top British retailers including the quintessentially English Hackett, Austin Reed, Harrods and Harvey Nichols. Christys is constantly developing its collection to make it relevant for today's market. The advanced styling, together with Christys traditional hat making skills, provide a winning combination which makes a Christys' Hat a much coveted men's accessory. Christys' Hats are seen regularly on the heads of celebrity actors, musicians and models, such as Kate Moss, One Direction, Will.I.Am, Cara Delevingne, Justin Timberlake, Chris Pine, The Libertines, and many more. All appreciate the very special ingredients that go into the making of a Christys' Hat.

Photos and information: www.christys-hats.com


Hits: 2978 | Leave a comment

We are looking for men's suit tailors, fashion designers, managers, fashion consultants who want to share their knowledge and tips in an article or video and contribute to the site! Please email us at contributor@bgfashion.net Don't miss the opportunity as this will be a free advertisement for yourself and your menswear brand!