Savile Clifford Ltd. - English manufacturer of high quality fabrics for formalwear and tailoring
There was originally a company named Savile Clifford established over one hundred years ago. They were a weaver based in Huddersfield, the historical birthplace of fancy worsted fabrics. However, over the years a lot of the history surrounding Savile Clifford has become somewhat clouded after the company was taken over numerous times. The highly reputed cloth merchant Scabal eventually owned the brand name and because of its historical links to weaving, it was the name chosen for a new company that was launched in 2005, and Savile Clifford Ltd. was reborn. Using its traditions of originality and creativity that the company was once renowned for, the collections are now contemporary but always with a hint of the traditional British style appreciated all around the world.
Savile Clifford Ltd. is a manufacturer of high quality fabrics for formalwear and tailoring. The company uses the finest wools and natural fibres to make unique cloths in creative designs that appeal to customers with the most discerning taste. The list of clients includes many of the most famous fashion houses, highest level garment makers and most well known cloth merchants in the world. Savile Clifford was established in 2005 - at least in its current form. Based at Ing Nook Mills in Huddersfield, England, it utilises the modern weaving facilities of its parent company, Bower Roebuck & Co Ltd, to produce the fabrics. Both are part of the Scabal group of companies, the world-renowned provider of luxury fabric and clothing.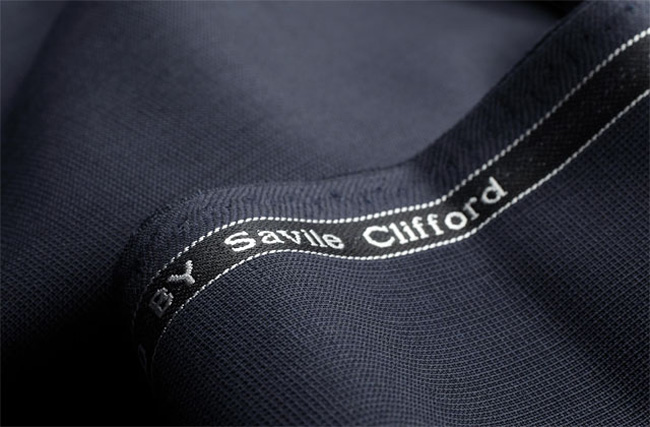 Savile Clifford employs the culture and craftsmanship that is unique to England to produce fabrics that are truly British and truly modern. It is these values, that some would argue were contradictory, which are the driving force for creativity and quality at the company. This philosophy has led to much success since the company's relaunch in 2005.
Savile Clifford fabrics are especially appreciated by younger fashion conscious professionals. While almost exclusively aiming at menswear, the fabrics and designs also find interest in high end womenswear fashion houses. The result is a customer base of which many long established weavers would be envious - developed in just eight years. Many of the world's most famous and important stylists and garment makers are amongst the clientele.
A fundamental strength of the company is its production facility, which is relatively small but unique in the way it is set up. The emphasis is on flexibility and the having the capability to deal with great complexity in manufacturing. The key resources to facilitate this are a highly skilled workforce; and flexible, modern machinery which combine to allow the creation and production of intricate fabrics. A wide range of yarn is available, providing the opportunity to make a varied offer that can be subtly altered as fashion dictates. Cloths are often created with a customer's specific requirements in mind so fabrics can be produced to their specific taste.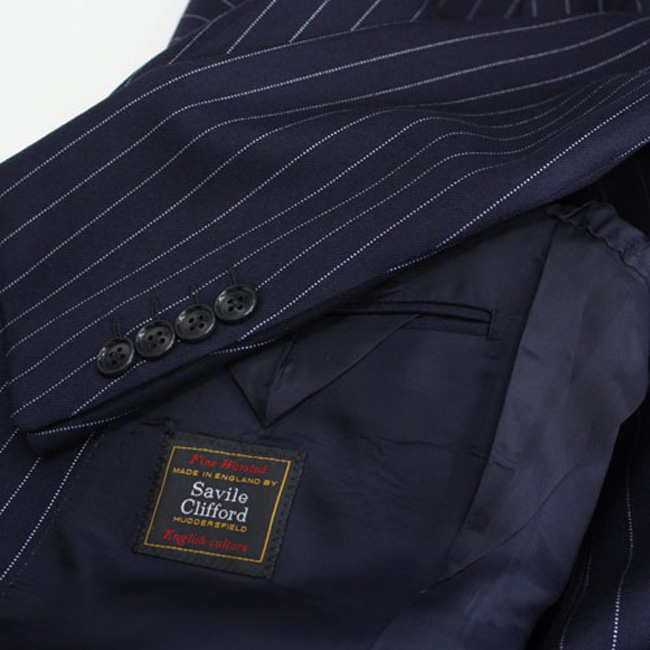 The unique elements of culture and heritage in the manufacturing of cloth in the United Kingdom have built up over hundreds of years. These simply cannot be copied. Savile Clifford uses these attributes in a contemporary way; for instance, classic British cloths and designs can be taken from the archive and given an up-to-date twist making them desirable once more. This knowledge of fabrics and the specialised manufacturing facility available allow Savile Clifford to offer cloths that are unique and sought-after. The company exports much of its product to the most distinguished markets for fabric and clothing and there has been much success selling in the UK, Italy, Japan, France, and the USA. The main exhibition it attends is the prestigious Ideabiella section within the Milano Unico exhibition in Italy and shows there twice annually for both the Autumn/Winter and Spring/Summer presentations.

Photo and information: www.savileclifford.com


Hits: 4296 | Leave a comment