Etro Fall/Winter 2017-2018 collection - full of colours
Motifs of mountain flora and fauna like the antlers of a deer, described by Kean as "the king of the forest with his thorny crown," rise up from the bottom of a wool overcoat. The white face of a wolf peers out from a backpack.
"The idea of going up a mountain, what you see and what you feel, the encounters; the idea of finding as a human being an inner balance. The story is biographical—a story about the way we try to be better. We ascend this mountain and we find a new perspective. A celebration of nature, mountains, animals—we have to find a new point of view."
After a stage of deeply etched velvet and velour suiting with moonlight shimmer, the designer ventured into figurative illustrations of the paradise he was seeking. A sweatshirt worn under a gilet by a model with henna tattoos down his arm showed a starlit montage of antlered wolves, wheeling eagles, and serious-looking magic mushrooms. Visions. Psychedelically rich paisley and floral kaleidoscopes on drawstring-cinched ripstop and nylon pants and tops were ravewear par excellence. Wide-weave lattice check coats in green and red were more prosaic but still out-of-body colorful. A zigzag hooded jacket of clay-printed velvet had 3-D contours along its colors.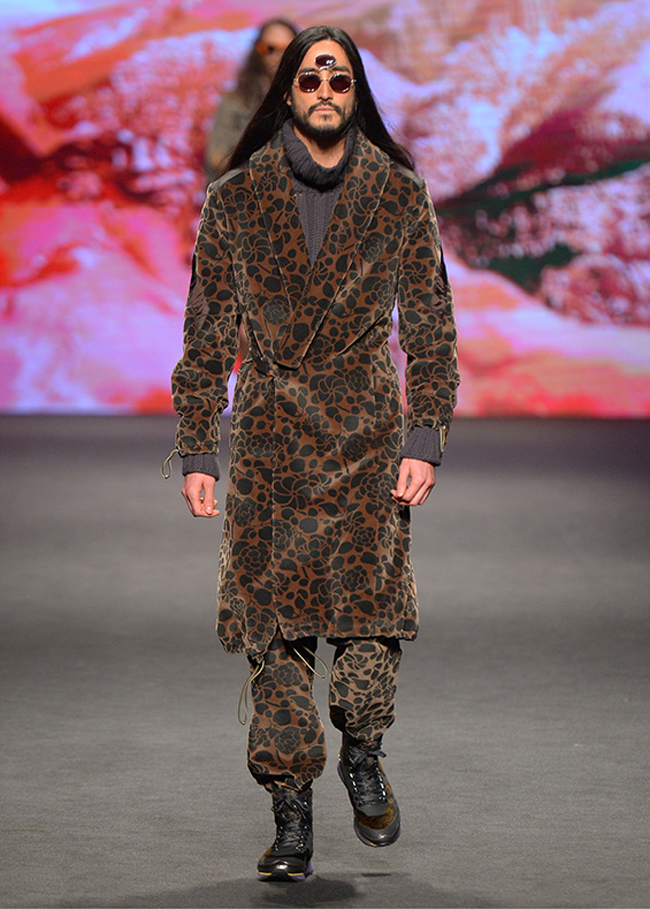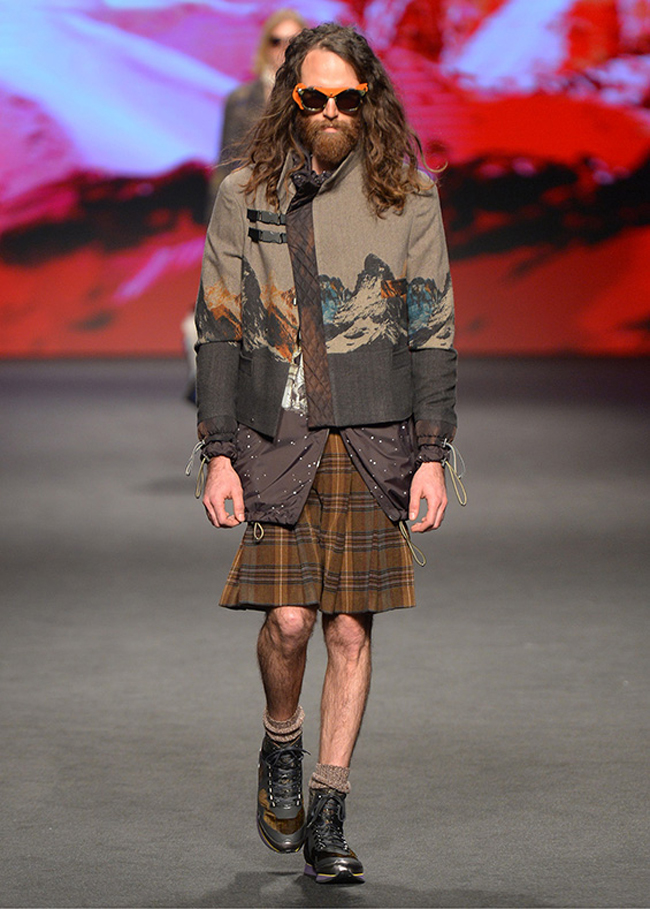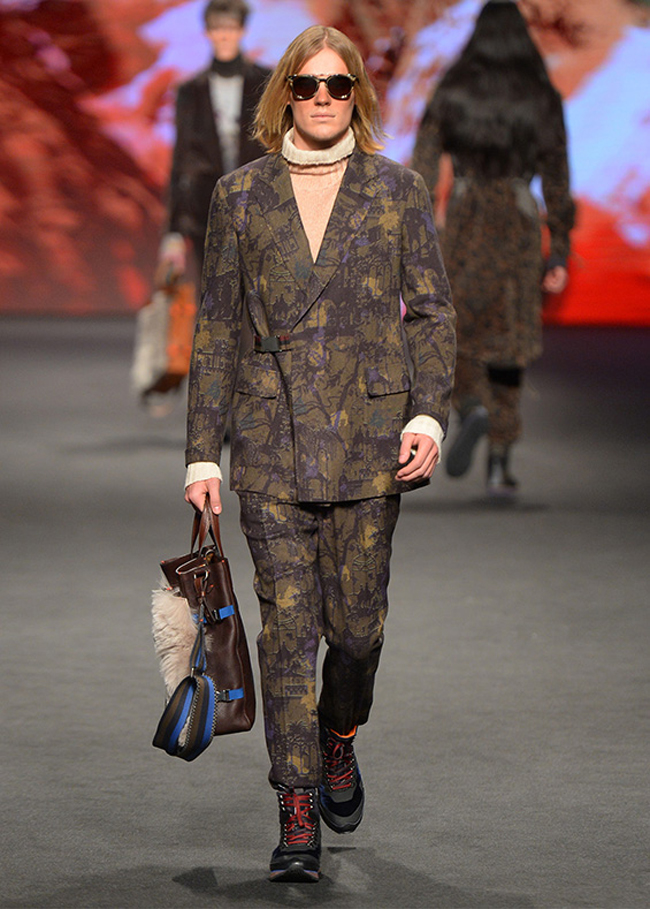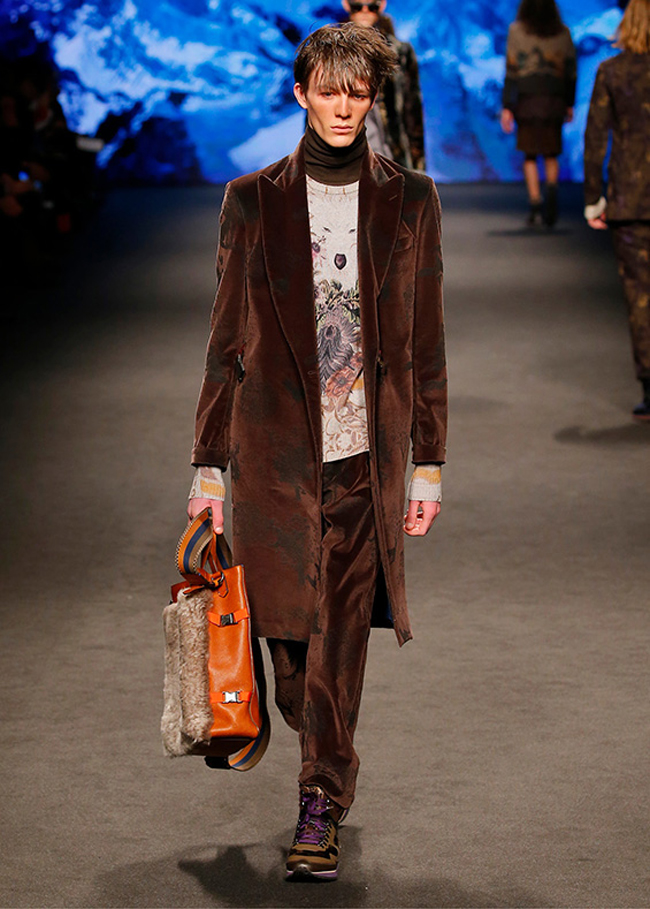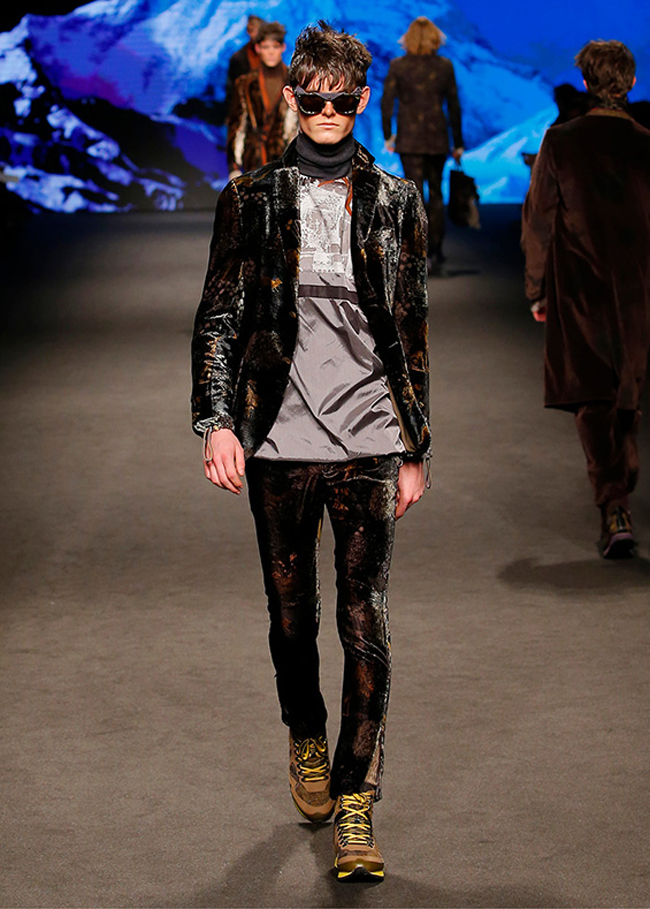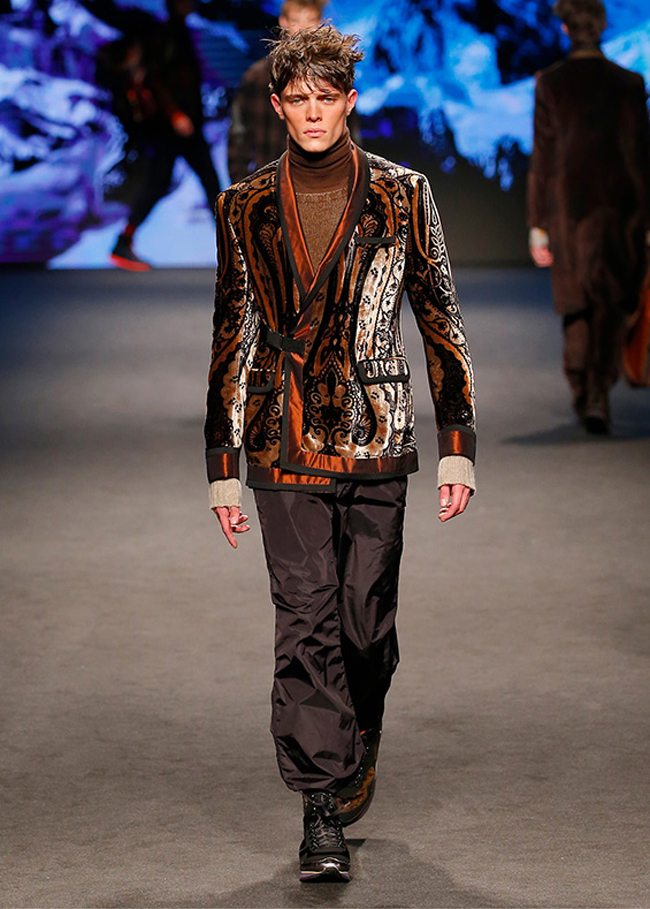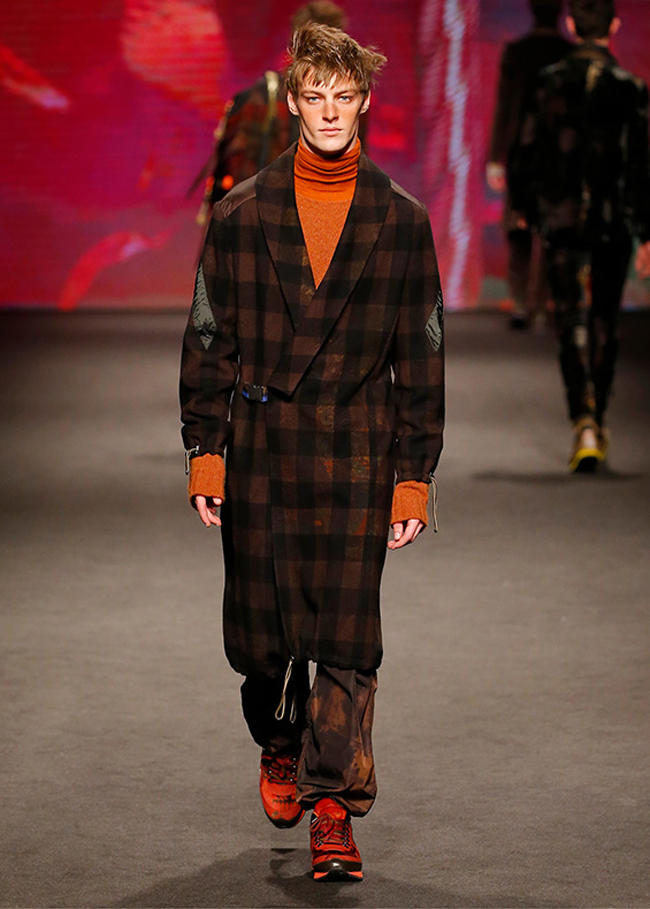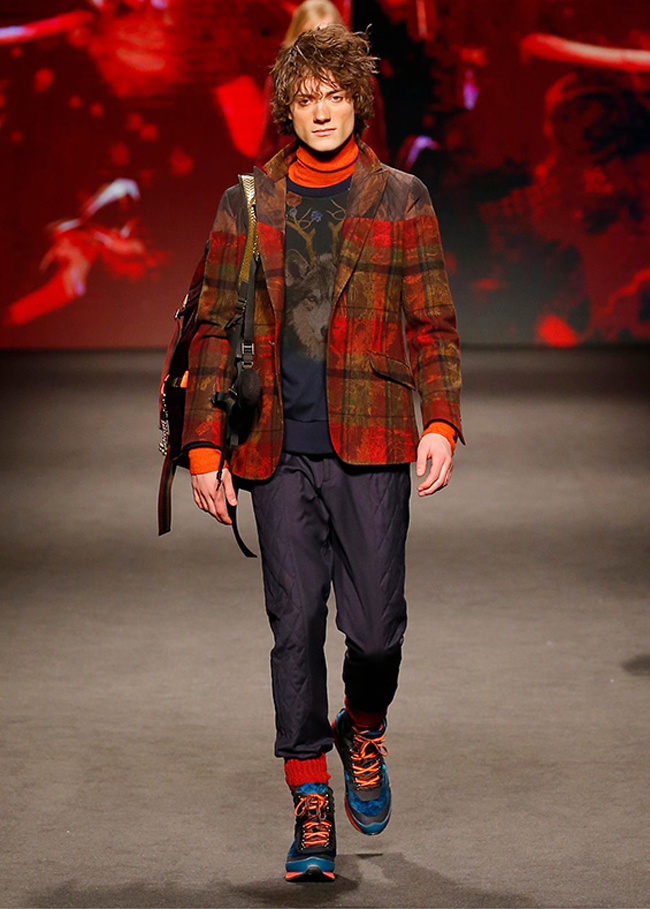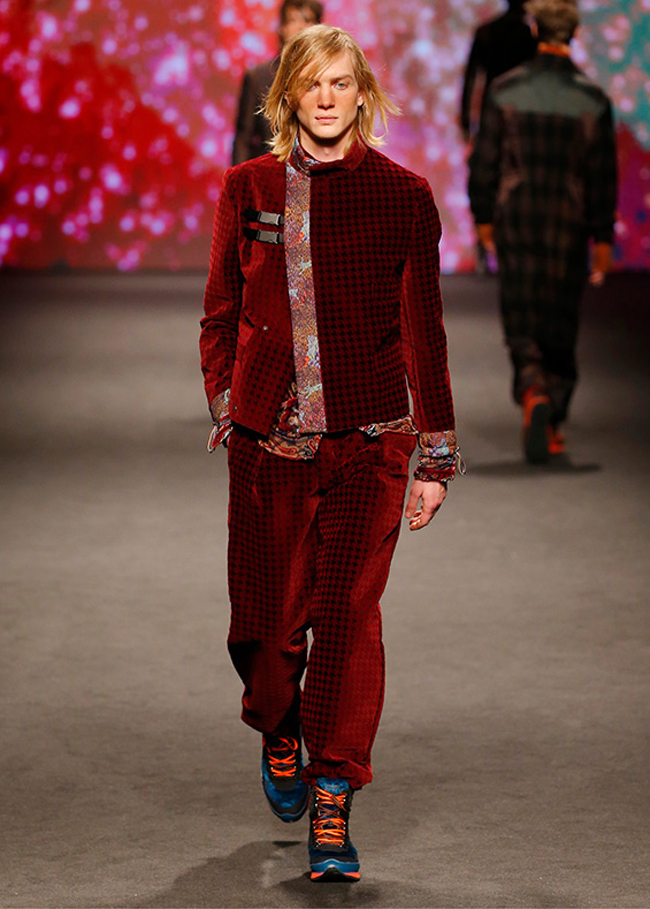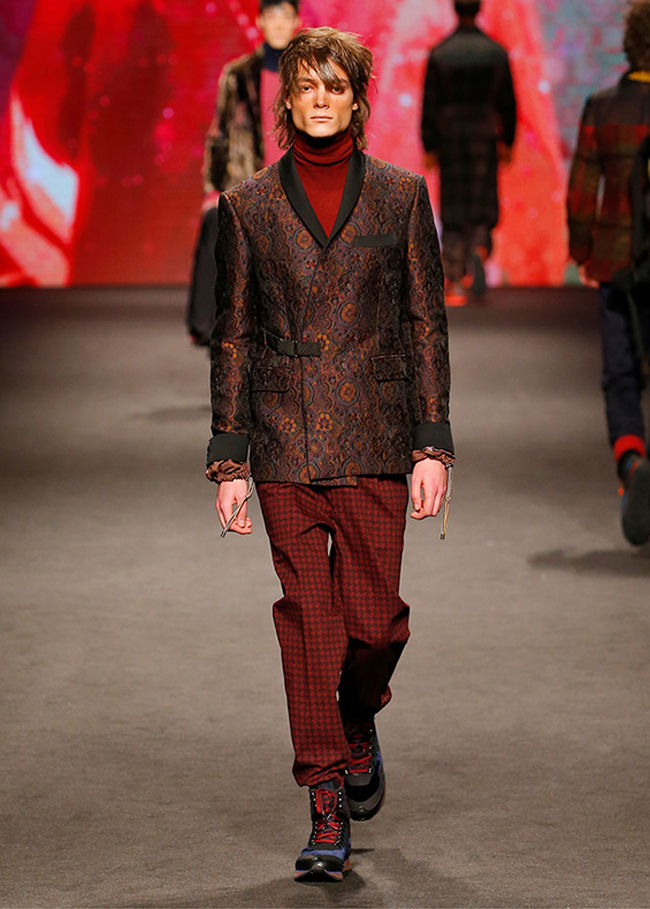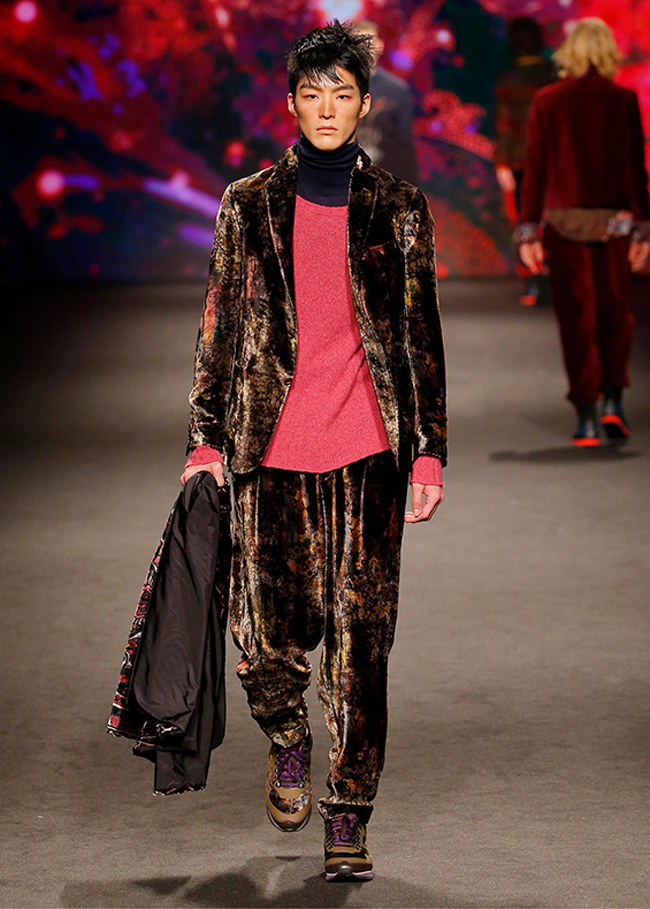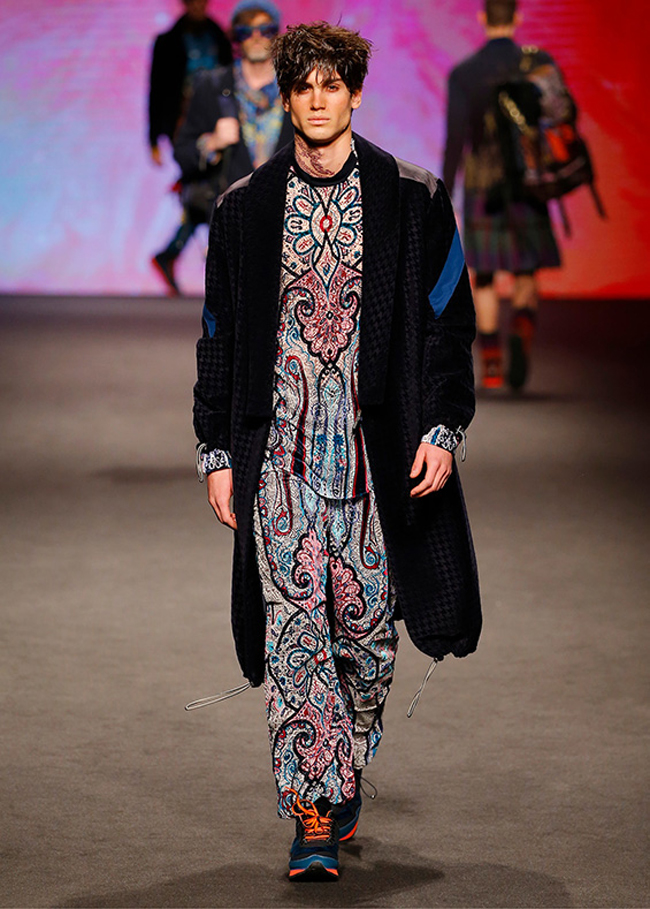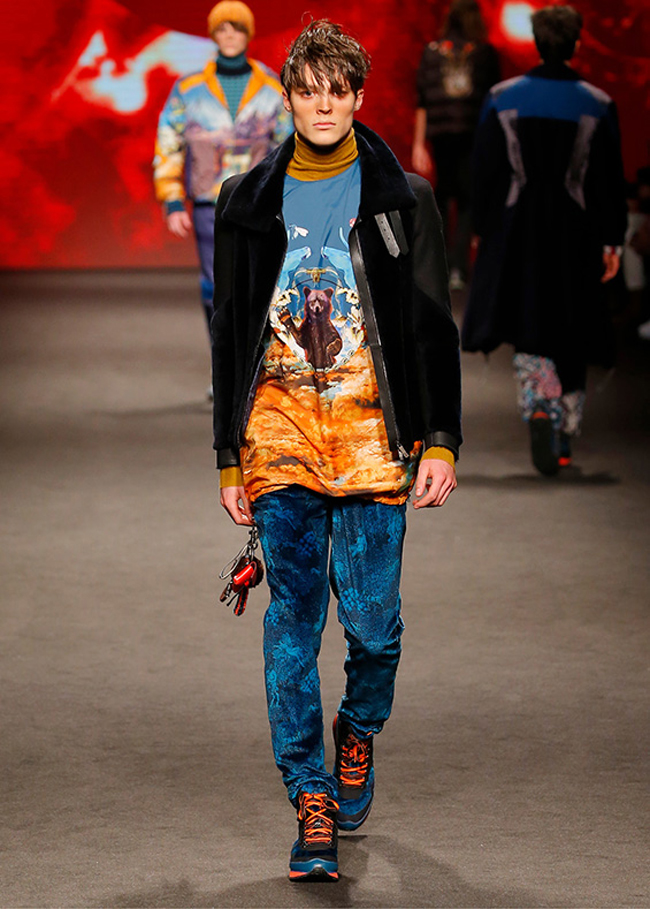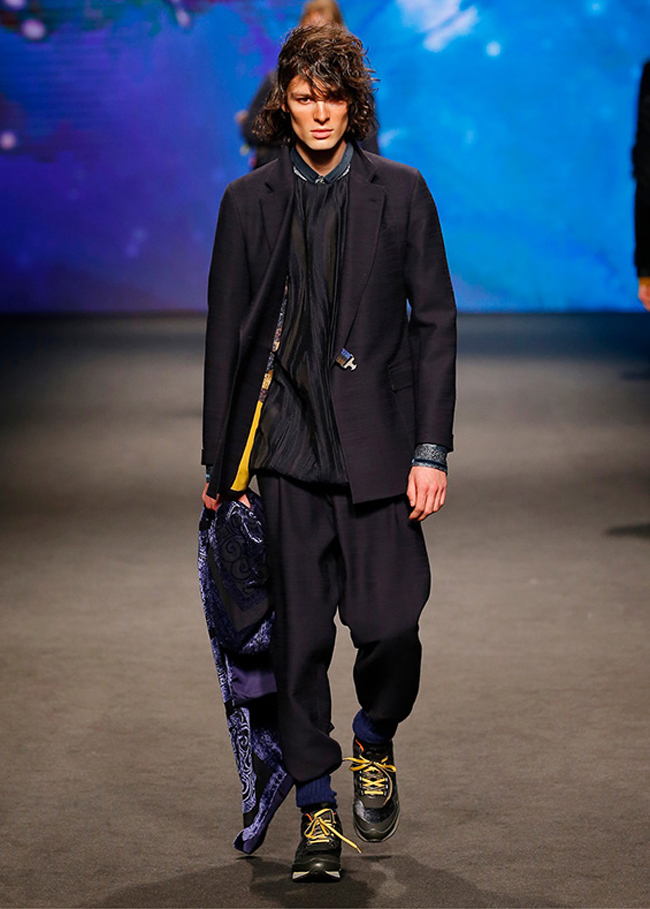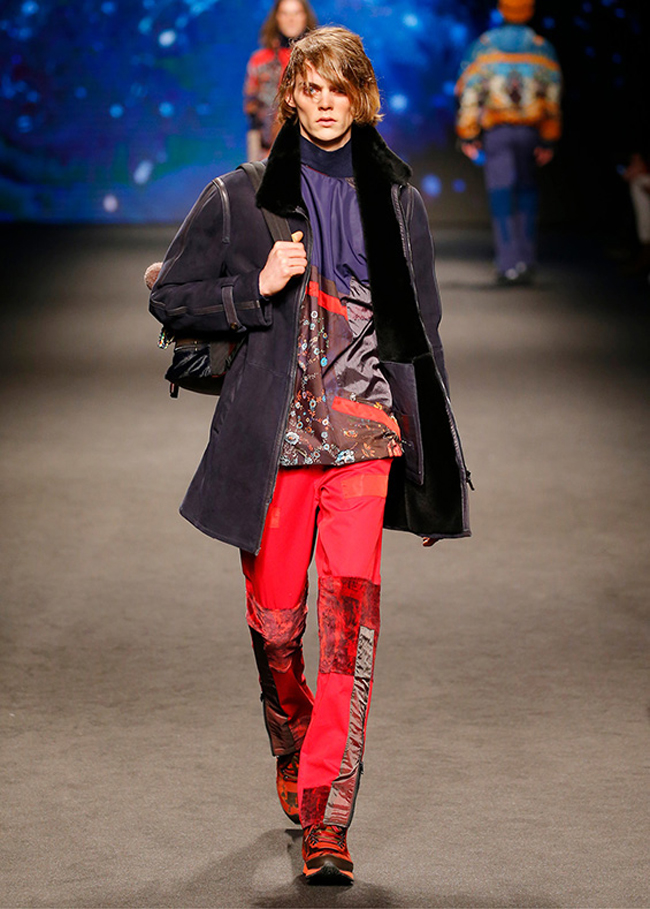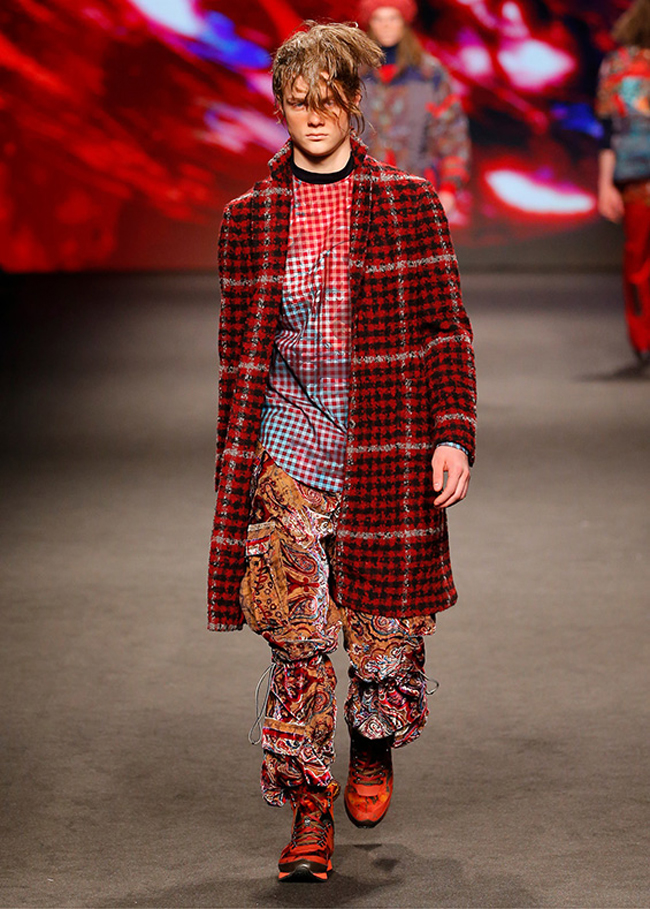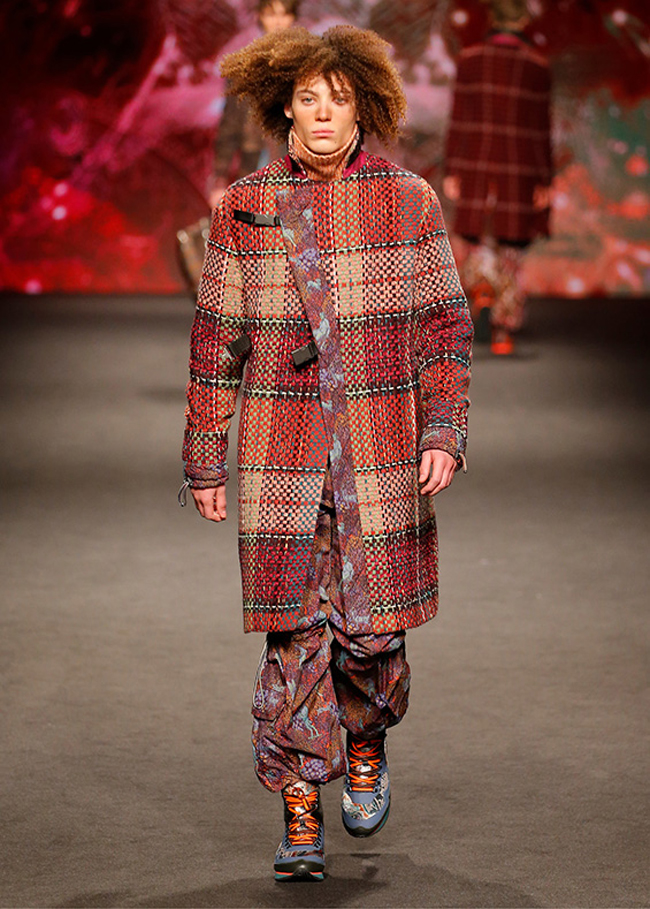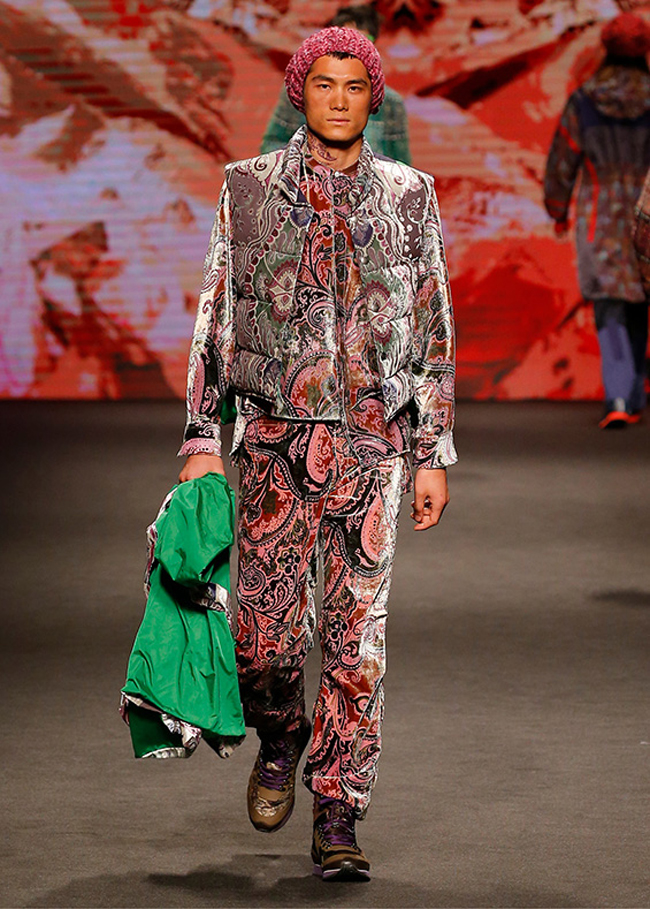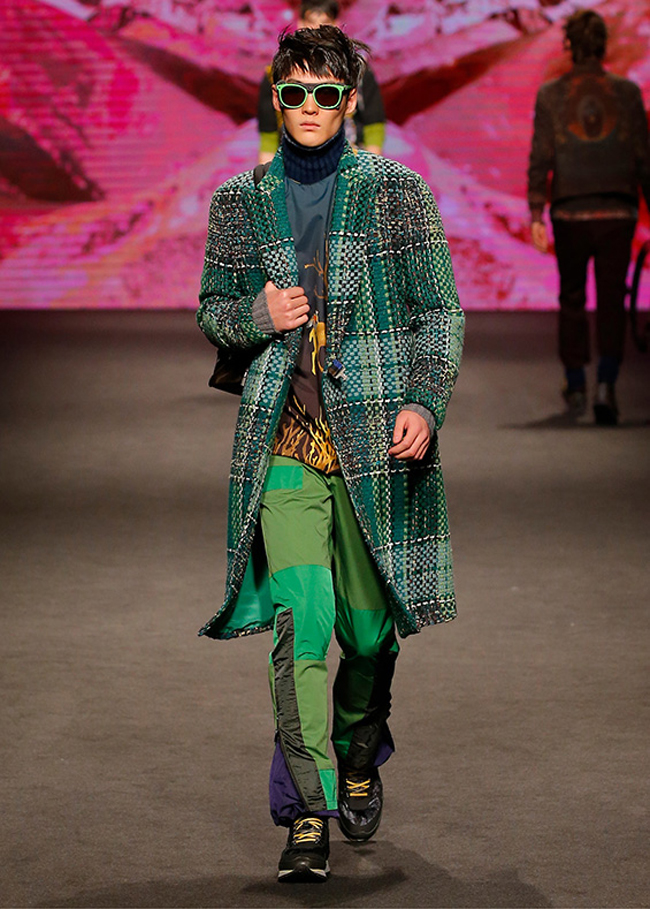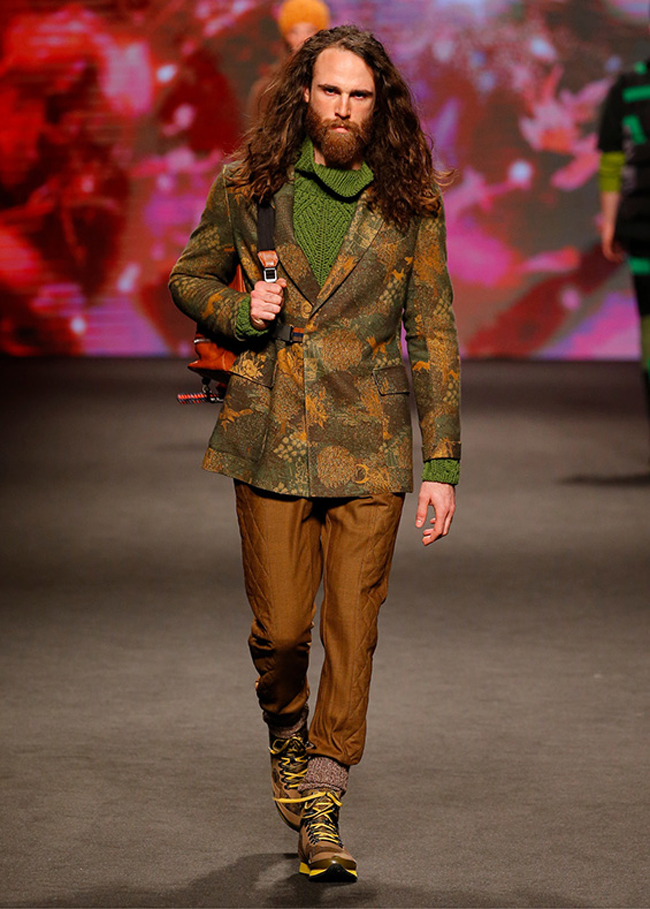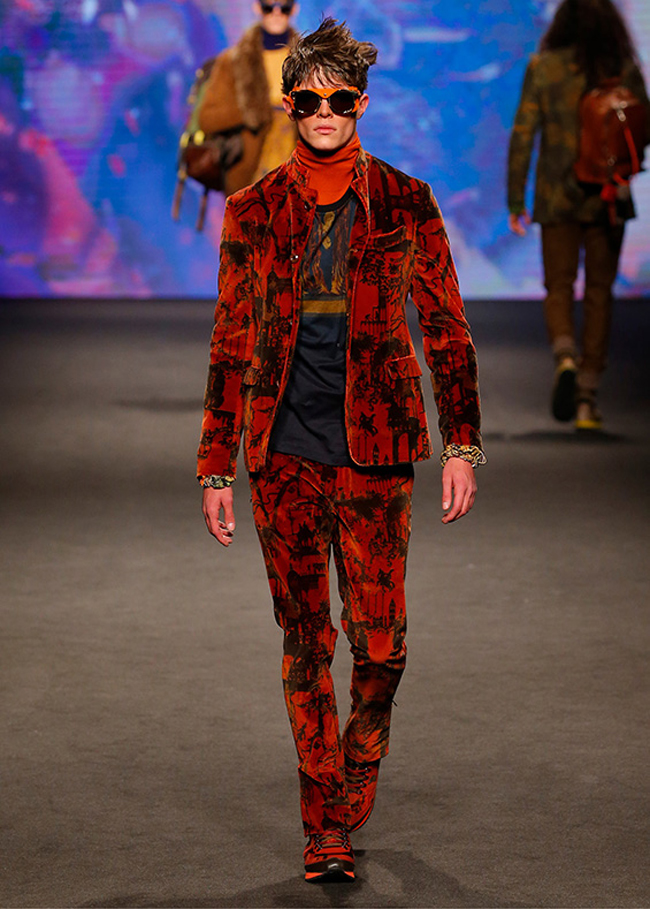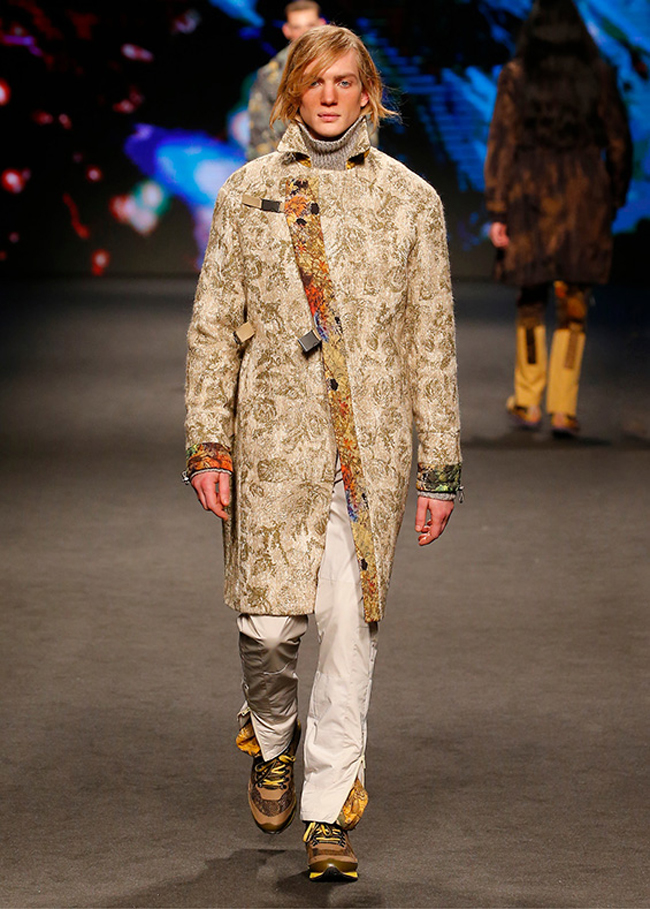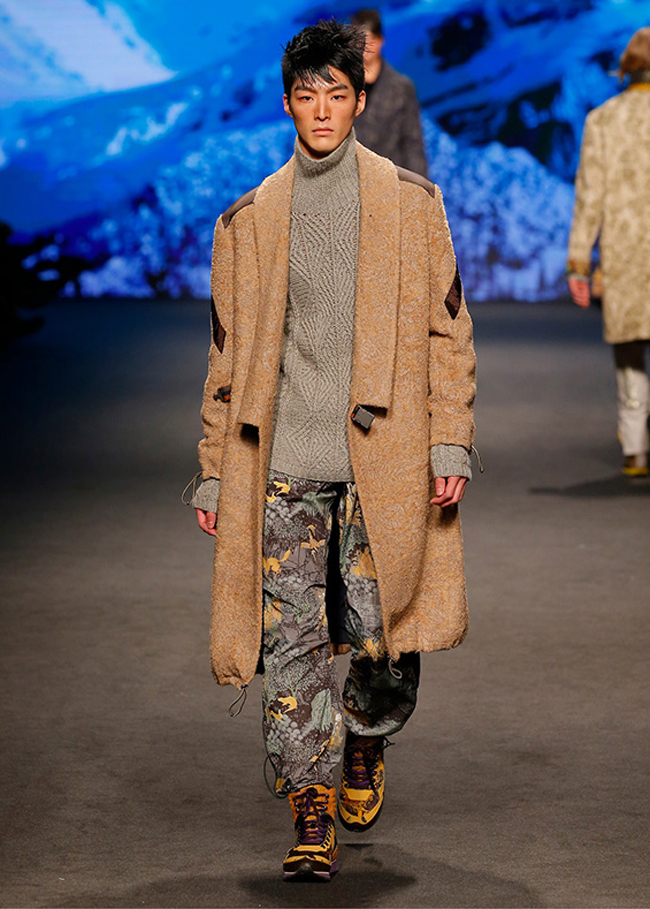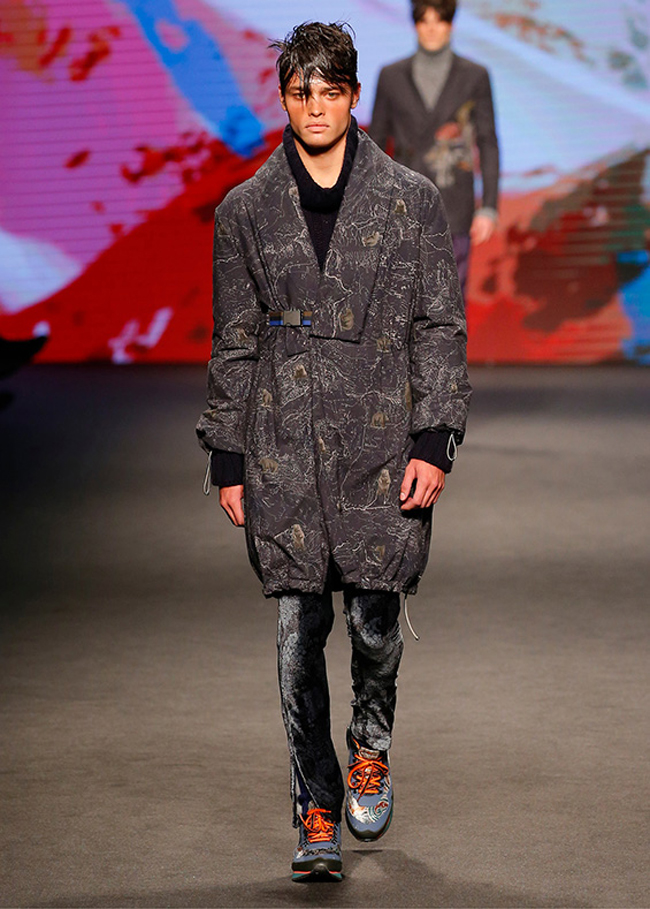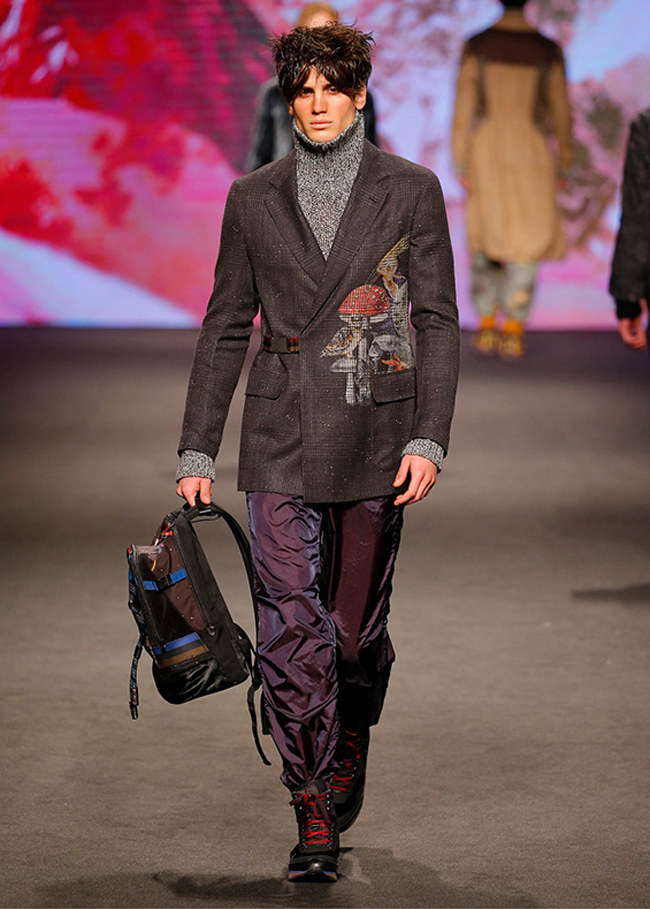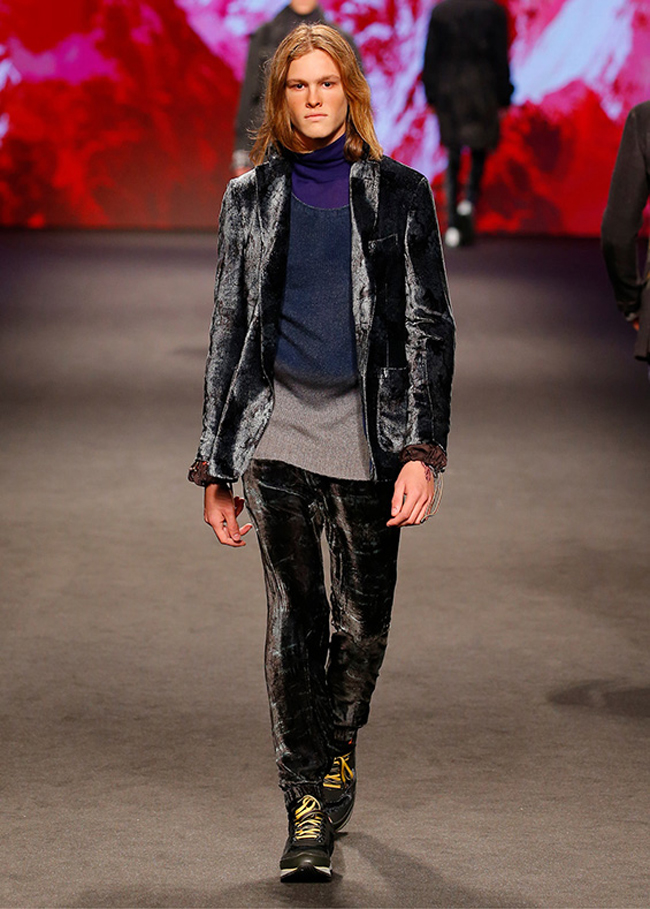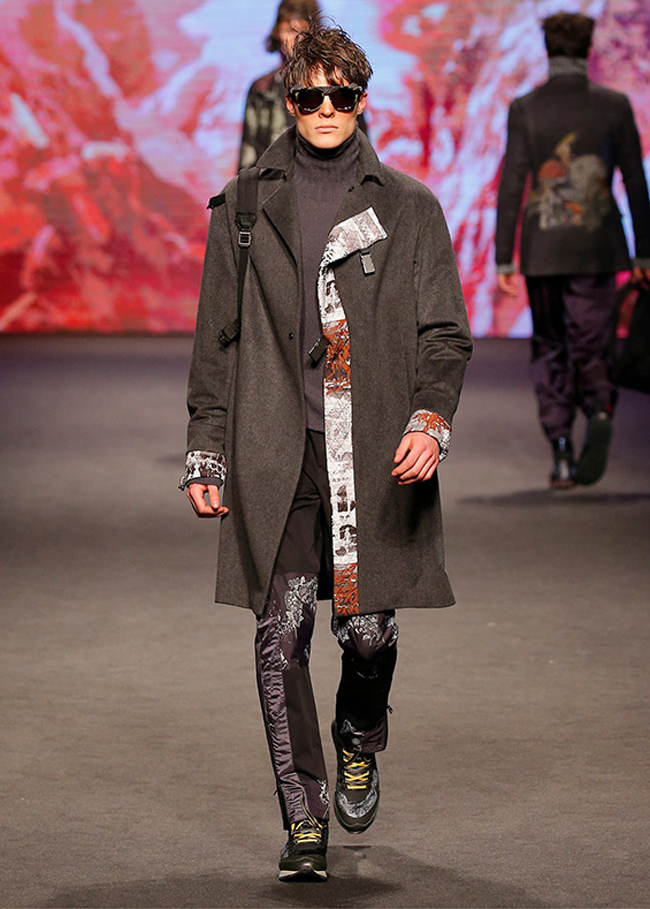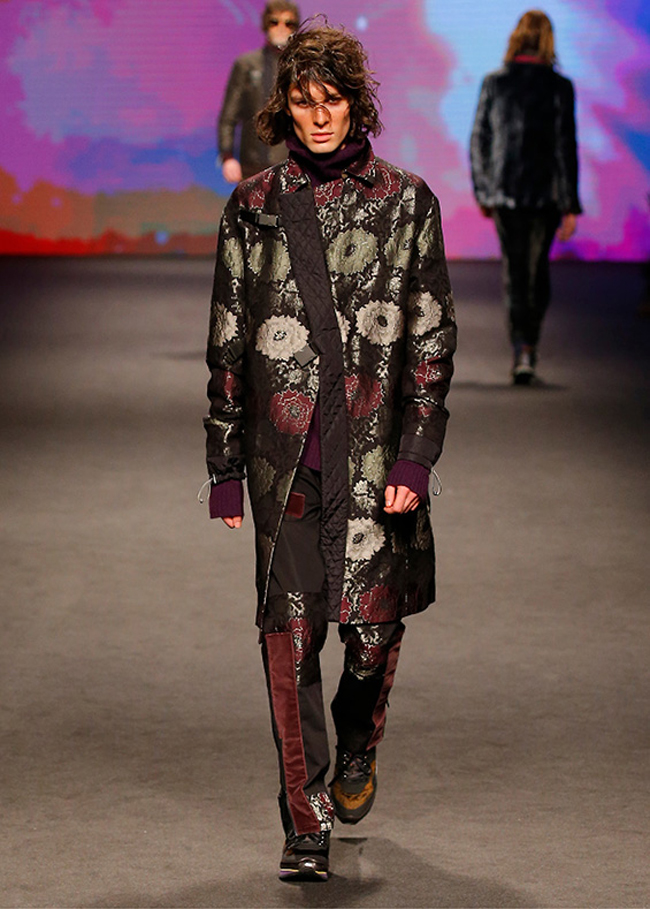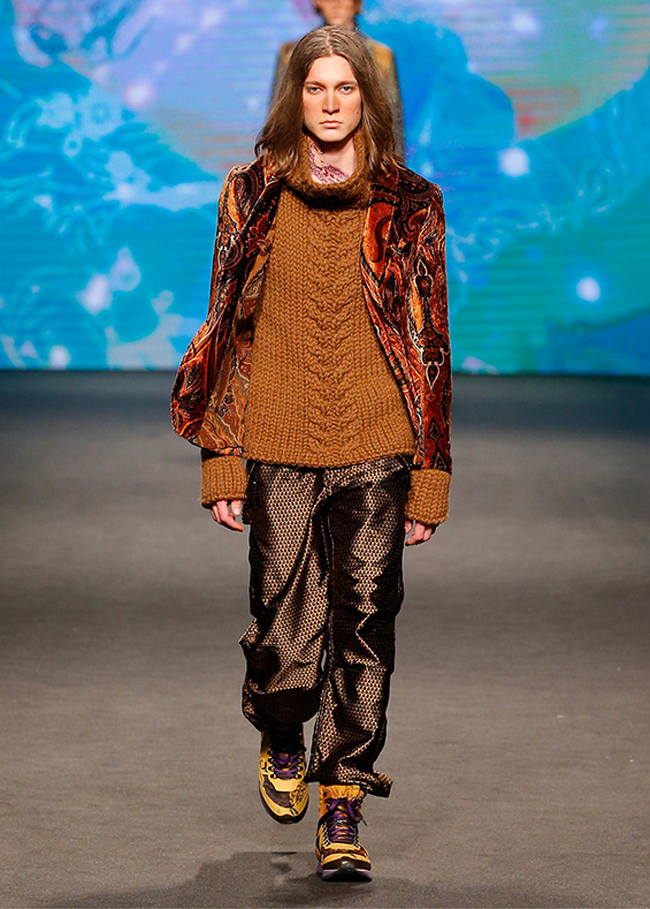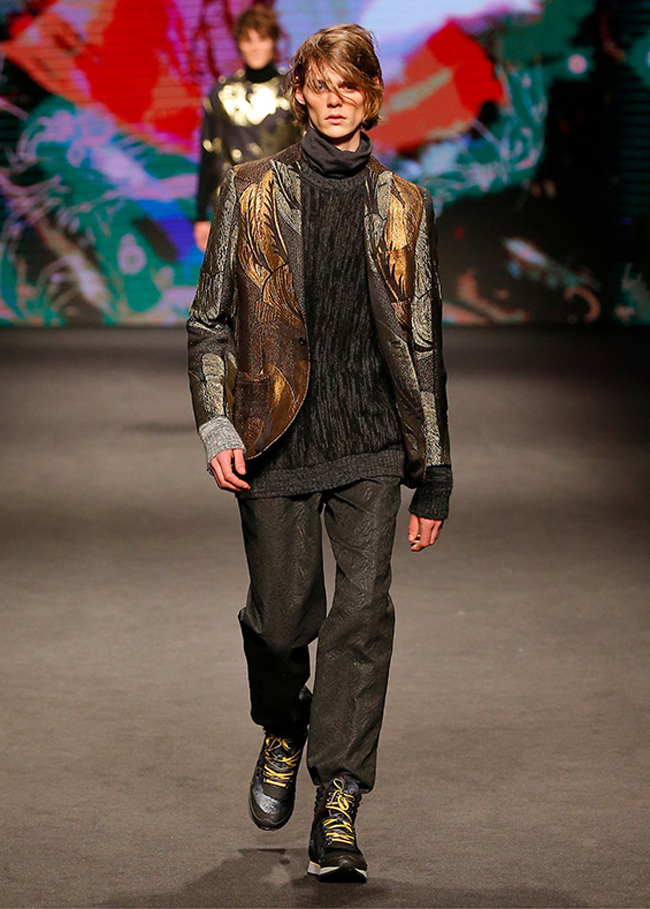 Photos: etro.com


Hits: 4091 | Leave a comment