Italian tailor-made suits by Sartoria Silvio Zanella
Going to the tailor's is travelling inside yourself: he listens to you carefully and grants both your needs and your wishes. The suit you design together with him speaks about you and your taste: a tailored suit is born with you, it did not exist before. Let's see step by step, what happens when you decide to meet a Sartoria Silvio Zanella's tailor.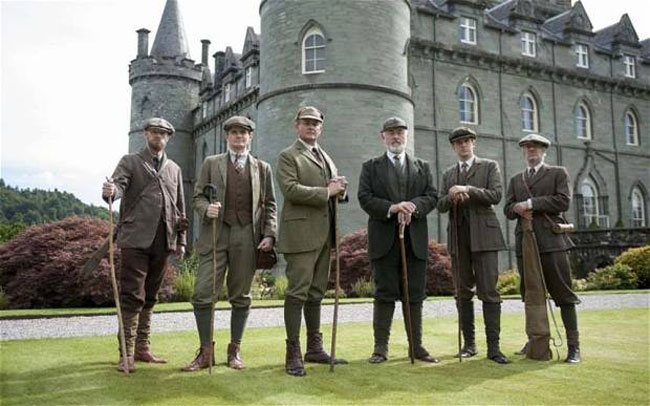 CHOOSING THE FABRICS:
Choosing the fabric is the first, pleasant task you have to carry up to possess your tailored suit. You will use hands to touch, caress and rub; you will test under natural light to catch the real colour; you will use your imagination and choose a rough tweed to become a country gentleman, a light linen to become a far East traveller or a precious Barathea to have dinner with high society in the Fifties. The tailor offers you the best fabrics, woven from natural fibres by the most important fabric-makers in Italy and Great Britain: Ermenegildo Zegna, Fratelli Tallia di Delfino, Loro Piana, Vitale Barberis Canonico, Dormeuil, Holland and Sherry, Scabal and many others.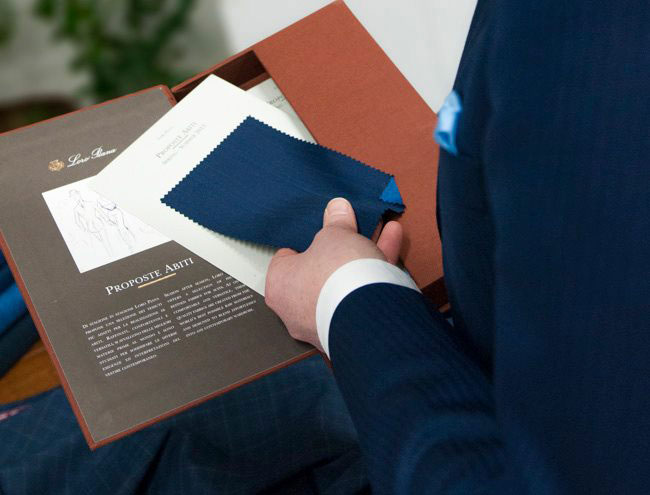 CHOOSING THE PATTERN:
Two buttons or three buttons? Notch lapel or peak lapel? Square shoulder or Neapolitan shoulder? Morning dress or dinner jacket? Every man has his own suit, every event has its own dress code and the tailor helps you in being true to yourself and respecting the rules of elegance. Maybe the tailor will draw a new model exclusively for you.
MEASURING:
This is the most important moment, you are at the centre of everything: while the tailor is taking your measures, you take part to an ancient and reassuring ritual. The world adapts to you.
MARKING AND CUTTING:
Your suit will be marked and then cut out: after cutting the fabric, the lining, the canvas and the stripes the tailor will have about eighty pieces displayed on his cutting board.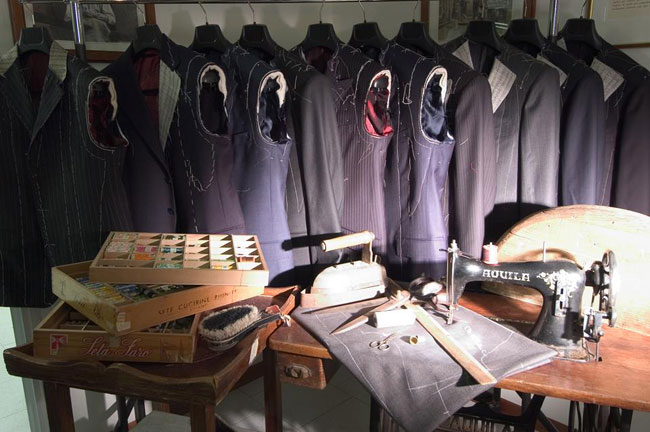 SEWING AND PRESSING:
The tailor will collect all pieces, he will sew and press them several times: he is giving birth to your suit. Then he will press once again and give it the right shape.
FITTING:
It's time to see your suit and fit it, at last! The tailor examines everything and marks variations to be done so that your suit fits perfectly.
FINISHING:
The tailor completes his work and adds precious details such as handmade stitching and buttonholes. He presses the suit once again. It took forty hours of work at least, over two hundreds working processes and lots of hand stitches. He took care of every particular, checked and checked again until he got a workmanlike tailored suit, exclusively created for the person who will wear it: you.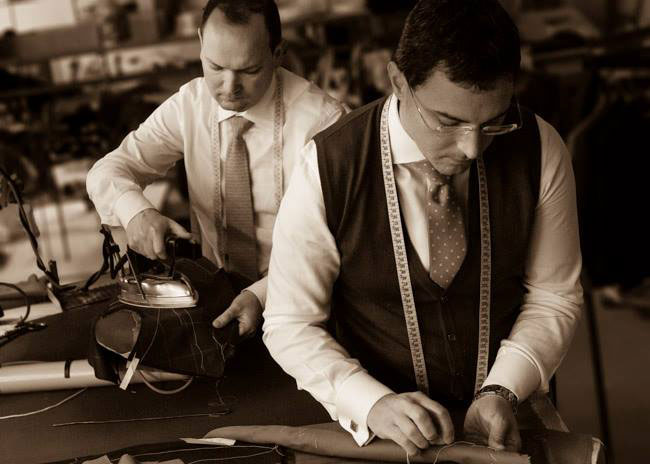 Photos and information: www.sartoriasilviozanella.com


Hits: 5101 | Leave a comment