How to recognise the best quality ready-to-wear business suit
Buying a business suit is not just investing in an expensive item in your wardrobe, which, according to the law of averages, you'll probably wear around 100 times.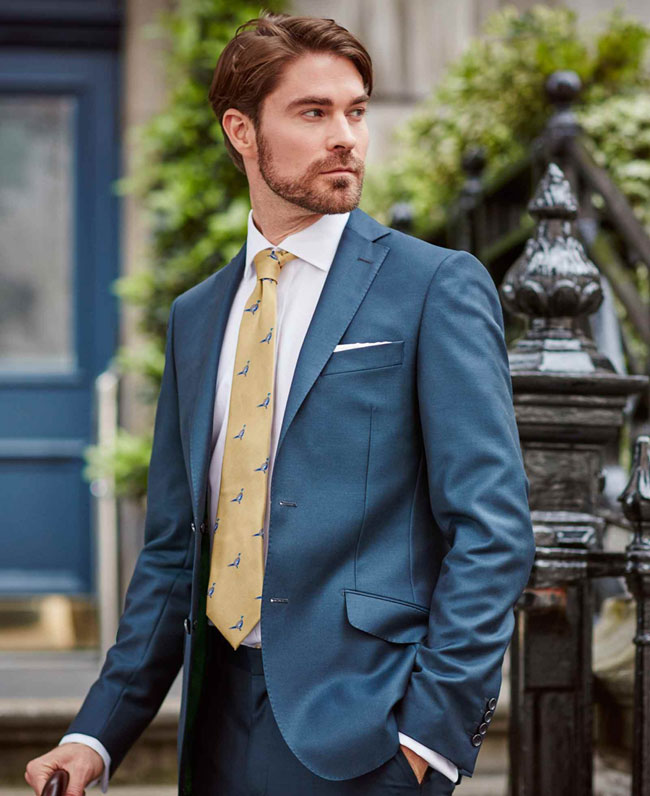 The very best suit for you is, of course, one that has been tailor-made for you. Bespoke. But that's not always feasible or justifiable. So the trick is to find the best off-the-peg suit. And the purpose of this post is to guide you successfully through that process.
The first and most important piece of advice the Savile Row company can give you is to buy your off-the-peg suit from a suitmaker who is also a bespoke tailor. That way you're buying from a specialist – and you'll get a better suit.
The wool:
Pure worsted wool it has to be. Contrary to the way it sounds, this is not wool that has had something bad (or worse!) done to it. Quite the opposite! It's a reference to the way it's tightly spun to create a fine, smooth yarn that's breathable and wrinkle-resistant.
Check the label for the provenance of the yarn: you want it to come from a superior mill such as the family weavers Alfred Brown in Yorkshire (currently celebrating their centenary).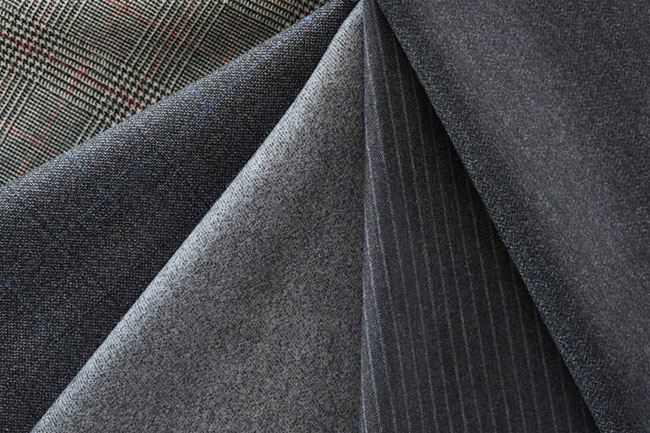 The lining of your business suit:
Colourful linings offer a great opportunity to add a touch of personality to your look. But there's a lot more to your suit lining than meets the eye. Most notably, the fabric used has a tremendous impact both on your comfort and on how long the suit will last you.
You might think that the ultimate suit lining would be made of silk, but it isn't. Silk is neither sufficiently breathable nor sufficiently durable.
Having a breathable suit lining is essential. If the lining doesn't allow moisture to escape and evaporate, you'll find yourself getting extremely hot and sticky – and immediately lose all the benefit of the suit's breathable wool exterior.
So the lining material to avoid at all cost is polyester, which will create much the same effect as wearing a plastic bag under your jacket (or trousers!).
The lining to to look for is cupro. Japanese Bemberg cupro, ideally. This is a fabric that looks and feels like silk but, critically, it wicks sweat and humidity away from the body, keeping you feeling cool and fresh. It's also highly durable, anti-static and anti-cling. You wouldn't guess this from its look and feel, but cupro is derived from natural cotton.
Another thing to look at with the lining is how it is stitched down. Colombian stitching keeps it neat, looks like hand-stitching and is a lovely little detail.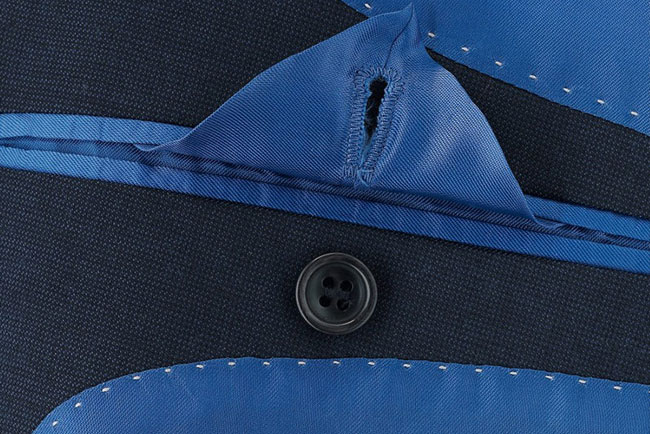 The buttons on your business suit
Buttons that fall off are a pain. Check to ensure that there's a small button on the inside of the jacket to secure each one.
The collar of your business suit
Under the collar of the jacket you should see a felt lining. This gives the collar structure so that it hold its shape. Beware the suit jacket that doesn't have this!
The waistband of your suit trousers
If you want to be equally comfortable both after lunch and before, you want an adjustable fastening on the trouser waistband. And it goes without saying that this should be perfectly neat and not in any way distort the trousers.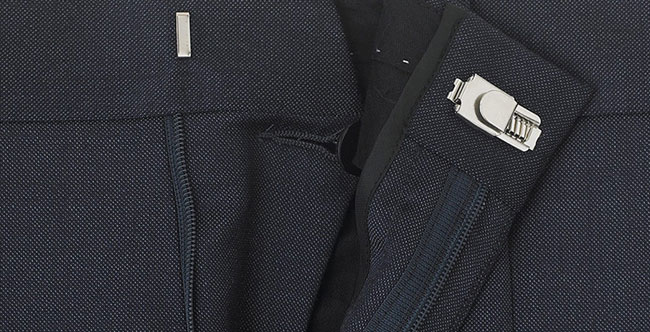 Check all the above and you'll be in a position to make a sound investment in a suit that will make you feel good, make you look good – and make a good impression.


Hits: 4853 | Leave a comment