Tips for your made-to-measure wedding suit
Your wedding is a day that comes once in a lifetime. Whatever time of year it takes place, this day certainly merits your best effort in putting together your sharpest look. Here are a few tips in what to look for in your perfect suit, when to get it and a few more recommendations by the Savile Row's expert designers and tailors.
You must be wondering how far in advance should a groom buy his suit?
Finding the ideal suit takes time and effort; be prepared and plan this in advance. The Savile Row company suggest researching for the suit at least 6 months before the wedding, allowing 3 months before the wedding to place the order for a made to measure suit.
What should you think about when planning your made to measure wedding suit?
Don't be overwhelmed by the plethora of options available. Your tailor can help you decide on the features of your suit. In particular:
The cut of the suit and how to best showcase your body frame.
Colour. Not only the colour of your suit, but the shirt and any accessories to match.
Special styling details – whether these are the seams, pockets, lining etc.
Type of suit e.g. dinner suit, morning coat, three piece suit. The tailors can advise you on this taking into consideration your wedding theme and the venue.
Weight of the fabric. This will be determined by the wedding destination and of course the time of the year.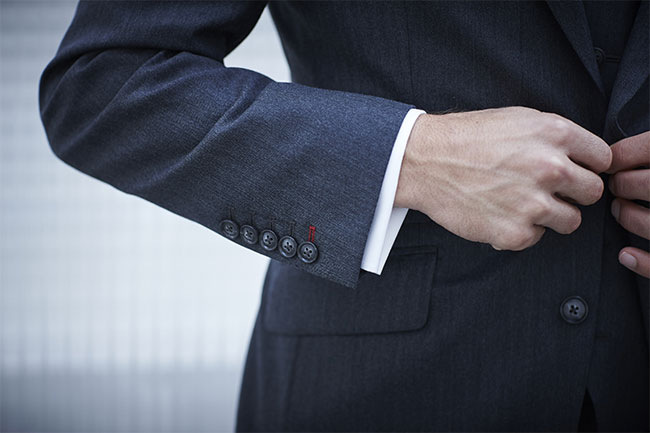 What fabric should you choose for your made to measure suit?
Choosing the right fabric might be daunting for someone who has no experience on the matter. Knowing the colour scheme of the wedding is key here. Therefore, it is important for you to take part in the preparation of the big day and take notes on the colour scheme, so when you decide on the colour you won't feel out of place in your own wedding day.
Where you are getting married also plays a big role. For instance, hotter climates require lighter weight or more casual fabrics. Also, what's important is the type of the wedding. If it's a country wedding, then a tweed silk mix may be your answer or linen for a summer wedding.
What weight should the fabric be and what do the weights mean?
The weight is either measured in grams or ounces per square metre of fabric. For example, a four season weight is normally around 260 grams/9oz. The weight will determine when you should wear that garment – anything over 10 1?2 oz/ 315 grams is considered a winter weight and anything under 8oz/ 240 grams is suitable for warmer seasons.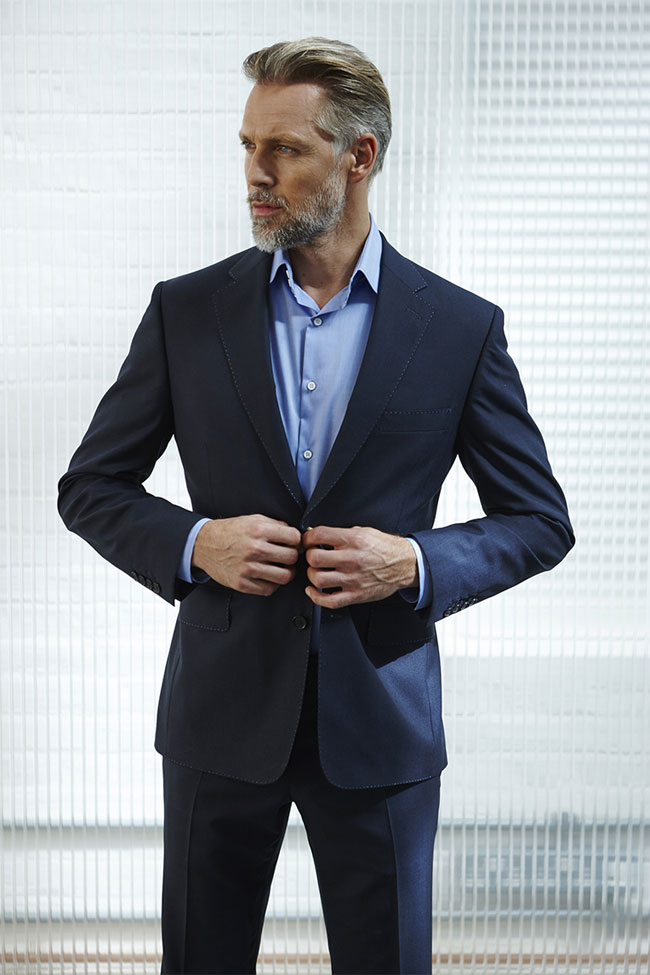 What about the rest of the wedding party?
Communication is critical here. Don't forget to offer some guidance to the ushers or groomsmen. A lot of grooms choose to dress them in a shade lighter or darker to the groom and wear a matching colour tie to the bridesmaids dresses or the chosen colour of the wedding scheme.
What is a popular request for grooms this year?
Three piece suits, as the waistcoat adds another look to the wedding suit when the jacket is taken off. There are a few occasions that the grooms make bolder choices. We've also received some more unusual requests, including a purple morning coat and red dinner suit.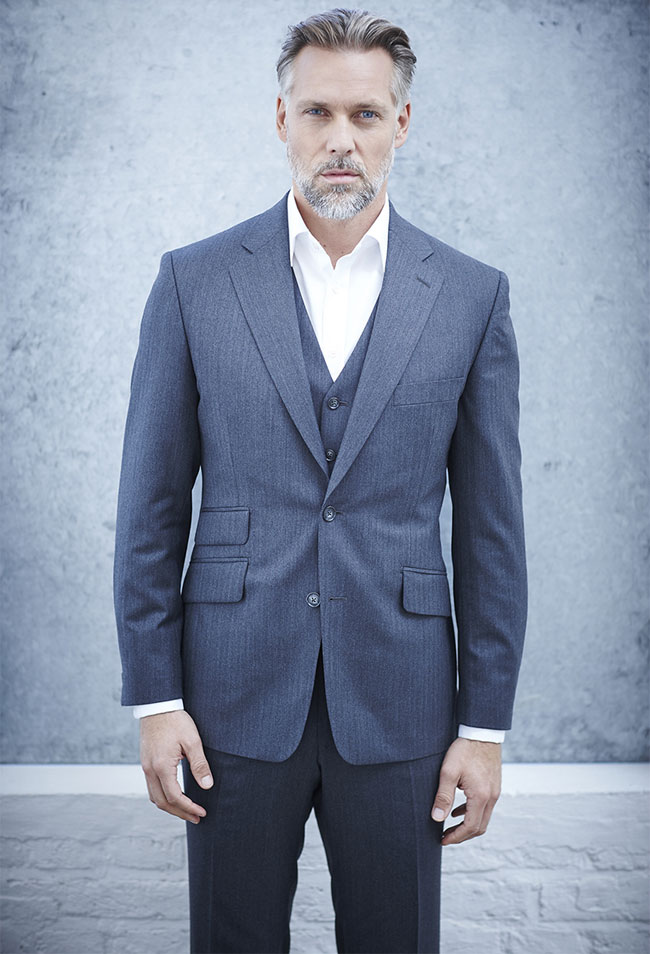 How individual should your wedding suit be?
When a client chooses a suit, we normally advise choosing styling and cloth to suit both their personality and skin-tone. This makes the suit individual to them as well as their preferred styling details. You can choose to be as individual as you like though because all the details are up to you!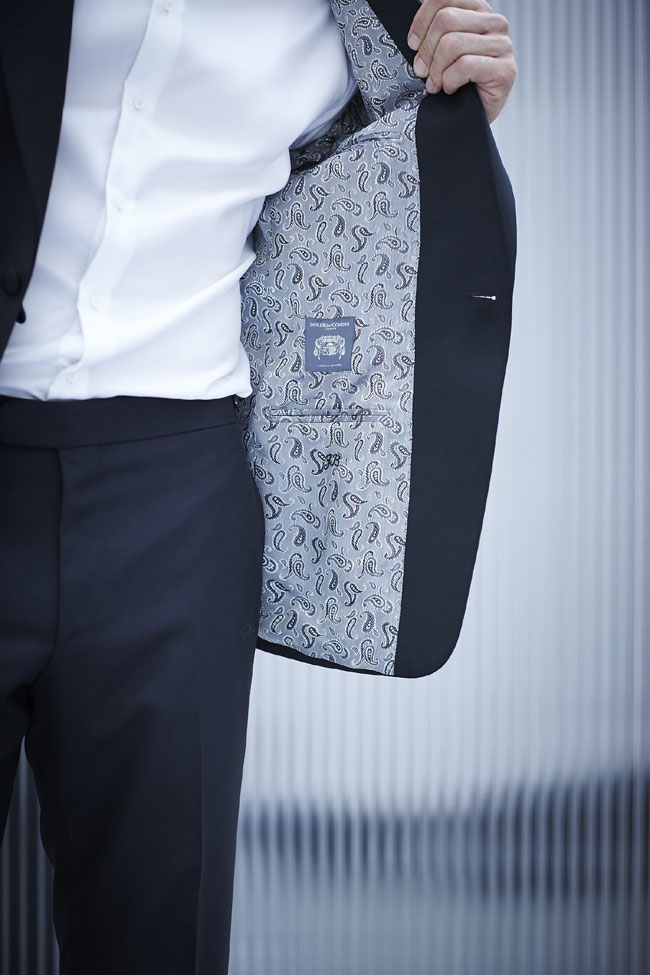 What if the wedding is abroad – what is the best way to transport the suit?
The suit should always be packed with your check in luggage to avoid it creasing excessively as with baggage restrictions on carry- on luggage, clients are no longer able to bring a suit carrier on the plane. The jacket should be folded inside out with the two sleeve heads one inside the other. This will minimise the creasing. Once at your hotel – hang your garment outside the shower and the steam from the shower should allow the creases to fall out or have the in-house laundry steam your garment.


Hits: 4261 | Leave a comment