How to wear a tweed jacket
It's time to review your wardrobe and plan your winter purchases. As men often invest in clothing items, footwear and accessories that you know are going to last and that can be worn in countless combinations and a variety of occasions. The Savile Row's recommendation for this is the tweed jacket. The absolute wardrobe essential for every man; a staple, that can also be bold, full of character, fresh and modern.
A lot of you might hesitate at the idea of the tweed, as a result of its sometime associations with being old-fashioned. Tweed was originally developed in Scotland and Ireland and was worn by farmers for its sturdiness, durability and protection from harsh weather conditions. It later became more popular amongst English gentry for its performance in outdoor activities such as shooting and hunting. The common characteristic was endurance. Nowadays, a tweed jacket is ideal for a gentlemanly and distinctive appearance that also protects you from colder weather.
There are numerous ways to wear a tweed jacket whether you want to be casual or dress up for a smart occasion. Here are a few options and combinations on how to style your favourite tweed jacket presented by the Savile Row company.
Step 1: The Tweed Jacket
Choose a colour that flatters your complexion and is subtle or more daring depending on the occasion and your preference! More common are earthier tones but if you care to try an alternative, a navy tweed can be both subtle or daring if combined with bright colours! Above all, make sure the jacket fits well.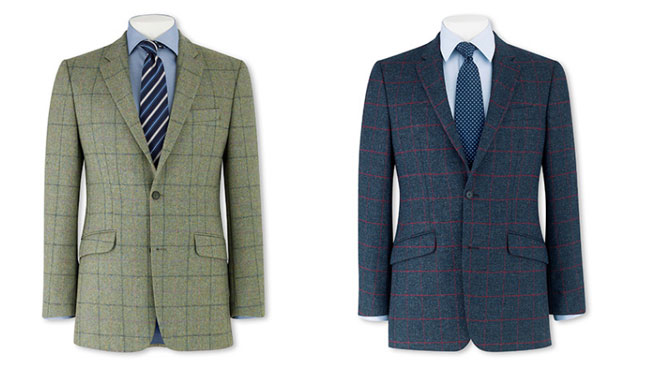 Step 2: Under The Jacket
A tweed jacket can be matched with a plain colour shirt, ideally white or blue. You can always experiment with the fabric for instance, twill, poplin or textured dobby, and collar type, such as button down, cutaway or pin, to add more character. If in a more experimental mood pick a shirt that compliments the check's colour.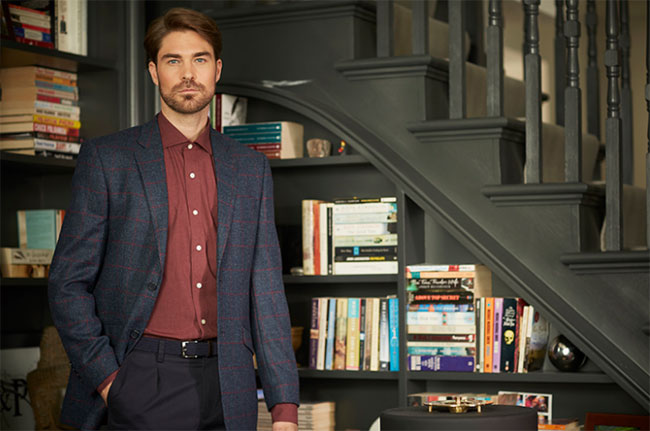 Step 3: Trousers
A tweed jacket can be paired with formal trousers, chinos, denim or even corduroy; base your choice according to the setting. Let the trousers compliment the jacket's colours while not overshadowing it, so the tweed jacket leads your ensemble.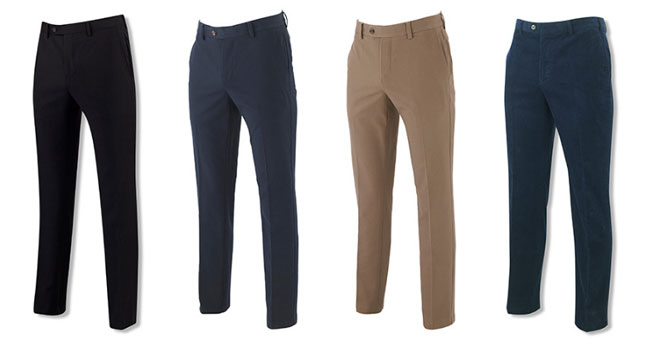 Step 4: Footwear
A leather belt can be added, preferably in brown and we like to match them with our shoes! (Try brown brogues, loafers or even chukka boots. For the most daring of you, you can mix and match the tie, pocket square and cufflinks, but always keep in mind the colour of your jacket.

Now you have got your complete outfit and you know what are the best choices to wear your tweed jacket with.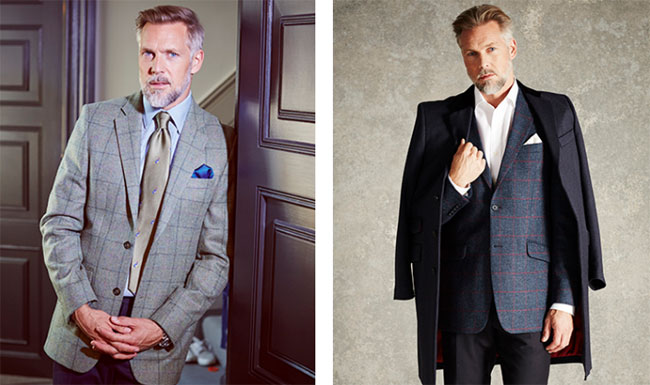 Hits: 5203 | Leave a comment