Modern tailoring styled by Farfetch
Rethink traditional office dress codes with a truly modern take on tailoring - relaxed yet refined and perfect all day, everyday.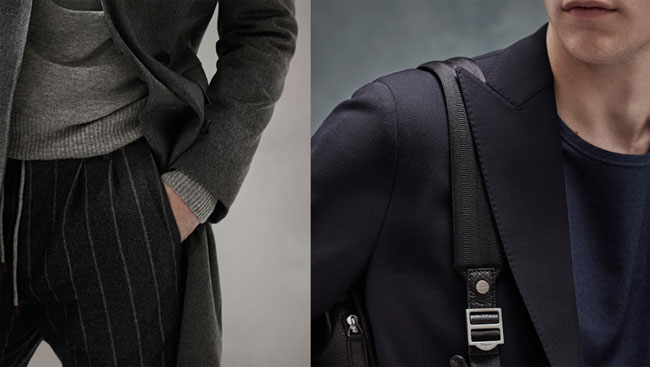 From Boglioli to E. Tautz and Ami, smart dressing blurs business with pleasure this season. We took a closer look at some of the most covetable of these new-wardrobe staples and spoke to four menswear power players about why you should ditch the rulebook when it comes to tailoring.
1. Make your suit: work harder
They're not saying abandon the suit completely, as Reece Crisp, Farfetch's own Menswear Buying Manager, explains: 'The suit is - and will always be - an important part of a man's wardrobe. But for AW16 we have explored the styling of the suit to create a unique style for men.'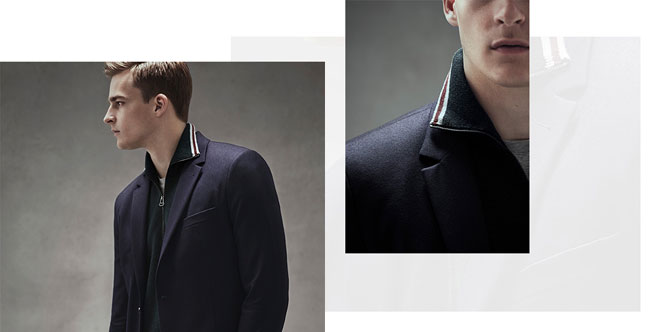 Blazer by Ami from Schwittenberg, Zip Sweater by Lanvin from Ottodisanpietro, T-shirt by Julien David from Firis, Trousers by Ami from Schwittenberg.
2. Grey: the most versatile colour?
'Wearing all one colour looks so chic when done well - just remember to play with shades, tones, textures and patterns,' says Patrick Grant, Creative Director and Head Designer of Savile Row label E. Tautz. 'This is a versatile coat that can be worn traditionally with a suit and beautiful Oxford shoes, or a cashmere knitted hoodie and a pair of Vans trainers.'

Coat by E. Tautz from E. Tautz, Knit hoodie by E. Tautz from E.Tautz, Trousers by Brunello Cucinelli from Nugnes 1920.
3. Dare to experiment with silhouette
Beppe Nugnes, CEO of Nugnes 1920, tells us: 'Nowadays, a man should definitely buy a soft coat made in a classic fabric - or even a cape if he is rather more daring, matching it with a beautiful cashmere roll-neck sweater.'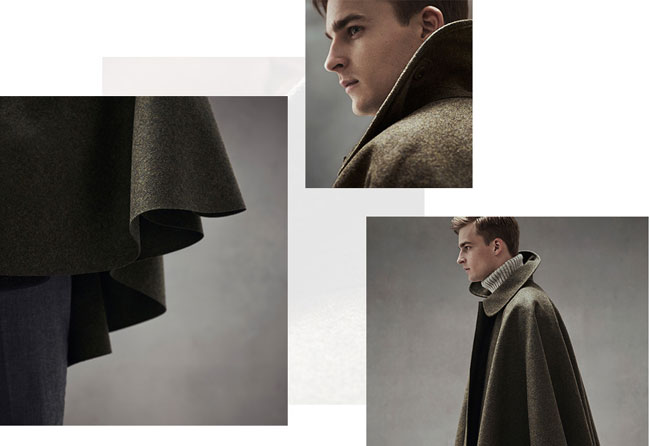 Cape coat by Cini from Nugnes 1920, Turtleneck sweater by Ami from Nugnes 1920, Trousers by Pence from Nugnes 1920.
4. Optimise laidback luxury
'At the moment, a six-button double-breasted blazer with vents is my preferred style,' says menswear stylist (and avid football fan) Markus Ebner. 'My motto is men without ties. I have never styled a tie in 15 years, I've just always thought a suit looks much better with a T-shirt.'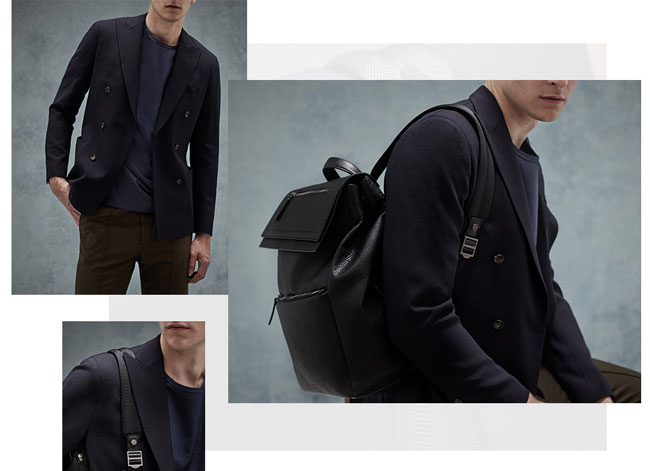 Blazer by Lardini from Nugnes 1920, T-shirt by E. Tautz from E. Tautz, Trousers by Marni from O', Backpack by Salvatore Ferragamo from Nugnes 1920.
5. Light up autumn in camel and cream
Be prepared for autumn with a palatable collection of camel and creams to lighten your cool weather look. Cue Italian coat manufacturer Hevo (new to Farfetch this season), whose slick yet supple, mid-length classic coat will never fall out of style. 'For the cut and quality of the fabric, I find this piece the symbol of the whole history of this new modern tailoring style,' says Beppe Nugnes.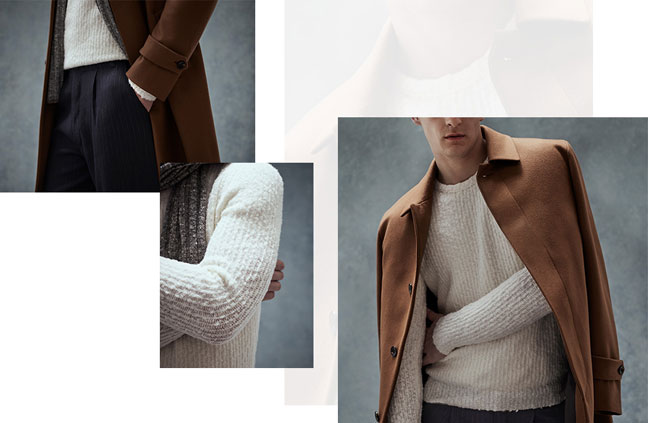 Coat by Hevo from Nugnes 1920, Scarf by Brunello Cucinelli from Nugnes 1920, Sweater by Nuur from Nugnes 1920, Trousers by Société Anonyme from Société Anonyme.
6. A heritage brand for an urban gentleman
'Everyday life has lost all rigidity, becoming much more flexible and relaxed, but that doesn't mean sloppiness,' states Beppe Nugnes. For a polished yet put-together approach, look to Italian heritage label Berena, which is the master of softer silhouettes in laid-back but luxurious fabrics.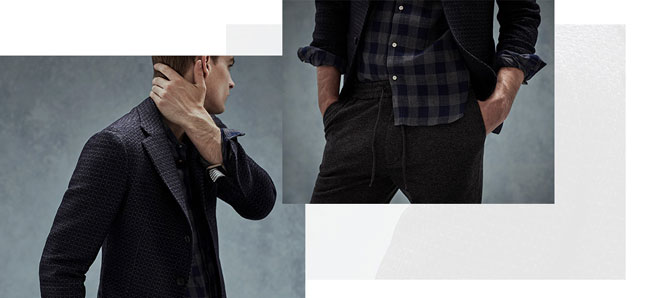 Blazer by Borrelli from Nugnes 1920, Shirt by DNL from Nugnes 1920, Track pants by Barena from Nugnes 1920.

Photos and information: www.farfetch.com
Words and Styling by Tony Cook, Photography by Billy Ballard


Hits: 3304 | Leave a comment