Popular custom tailors in Arizona
We present you the best tailors in Arizona. They can be described as tailors that provide high-quality bespoke garments such as suits, shirts, jackets and pants.
Fit Wel Custom Clothes - Possessing a great taste of elegance himself, Mr W Nick established FitWel Custom Clothes in the year 1971. Starting with humble beginnings, FitWel has transformed itself into a brand that has over 10,000 repeat customers today, besides many new ones getting added every year. Expert custom - tailoring has made FitWel as a preferred brand from over four decades, and has been providing fine custom-tailoring at affordable prices to those with taste of elegance.
Lee's Tailoring - They provide custom sewing and would be please to give you a quote on your special project needs - Wedding, Graduation, Prom, Looking good for that very Important Interview, Making that important first impression.
The Clotherie - Over the years, The Clotherie has evolved into a total wardrobe specialty shop for men who want a level of quality and international sophistication that will allow them to feel well dressed any place in the world. Today, The Clotherie provides men's clothing from underwear to outerwear; from relaxed apparel to casual and elegant sportswear; from business wear to formal wear; including footwear and special departments for made-to-measure and even extra-tall men.
Brother's Tailors - Why is it this ancient word fails to fall out of fashion era after era when terms like custom or couture would suffice? The phrase 'be spoken for' offers the clue. They believe the power of bespoke dressing impacts the unspoken realms of social perception. A man's bespoke ensemble communicates character, refinement, intelligence, confidence and leadership - and it radiates this message from afar.
Art Lewin Bespoke - One unique feature with their full canvas grade clothing is the canvas itself. Their canvas is hand padded and not machine stitched as is common with many other tailors. Over 1,300 herringbone basting hand stitches can be found inside the custom suits lapel along, another 600 in the collar, all sewn by a single Master Tailor. Their master tailors adjust the tension of every stitch accordingly, allowing the jacket to retain its shape for decades while being flexible to move and shift with the body.
Phoenix Custom Tailors - They are a local custom tailor shop and have over 50 years of experience. They specialize in high end alterations and design. Their mission is to satisfy every and any alterations needed for you to be successful.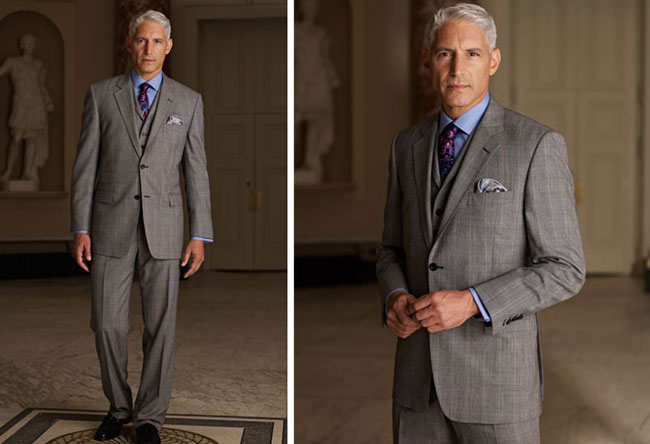 Moda Georgio - Moda Georgio is a custom shirt and suit maker. Based in Phoenix, Arizona, Moda Georgio is owned and operated by Nick Esposito and his son, Jeff. The family offers you over 60 years of experience in custom tailoring.

Artful Tailoring - Made using the 200 year-old, time-tested methods of the famed Savile Row Tailors, the construction of a bespoke suit takes 80 hours of detailed workmanship. They are the only custom tailor in the valley that hand cuts suits in store. Creating a bespoke suit requires several meetings with the tailor to ensure a perfect fitting suit.

James Tailoring and Custom Clothing - James apprenticed in Hungary beginning in 1955. In 1975 he immigrated to the United States and Arizona. He has been serving the valley communities with fine alterations and custom made clothing for 32 years. James is experienced in ladies and mens clothing working with all types of fabric.

Sewing Production - Established in 2015. Sewing Production LLC established its roots in sample making in 2010 as strictly an apparel sample production house. During that time the goal was to simply help clients develop their ideas from a sketch to a physical sample. The following year the company underwent new ownership expanding into industrial sewing manufacturing.
Address: 1847 E 3rd St Ste 114 Tempe, AZ 85281
Phone: 480 265-0920

Valenti Custom Tailoring - Absolutely incredible; Masterful craftsmanship, and outstanding quality.
Address:2507 E Indian School Rd Phoenix, AZ 85016
Phone: 602 956-3065

Precision Alterations - They offer professional alteration services. Their tailors are consummate professionals with 15+ years average experience. They offer quick turn around on your order and top quality for a bargain price.
Address: Desert Sky Mall 7611 W Thomas Rd Phoenix, AZ 85033
Phone: 602 275-0599


Hits: 4172 | Leave a comment