Missoni Spring/Summer 2017 - the Bohemian suit
It soars above the rugged Cuchumatanes mountains, skirts the burning mouth of Volcán de Fuego, brushes the turquoise waters of Semuc Champey, glides through the lush Selva Lacandona rainforests and guards the golden Mayan Ruins of Tik'al. In ascent, a visually graphic abstraction of an unfurled terrain.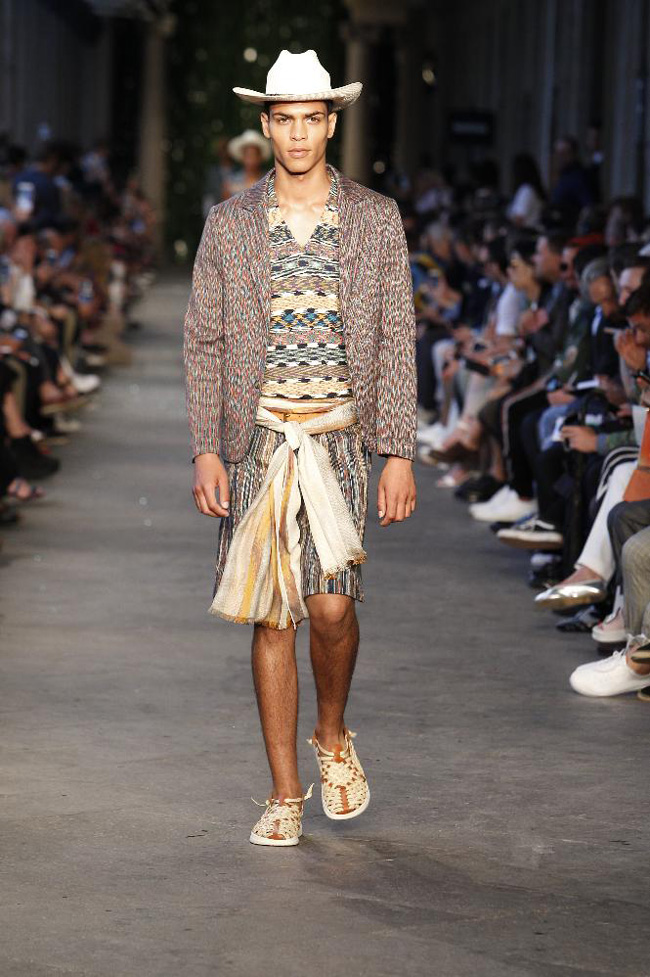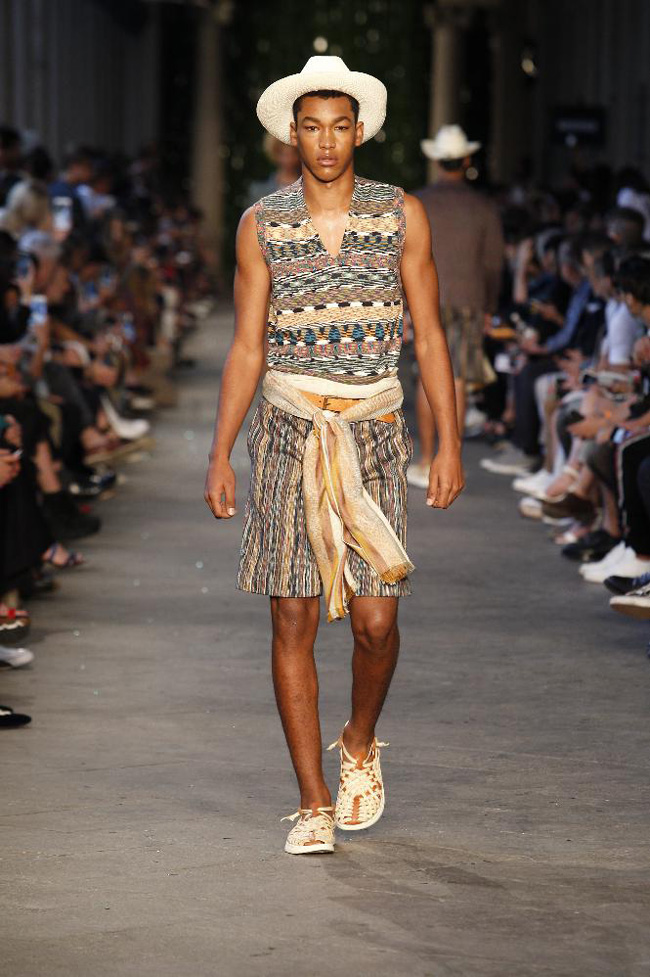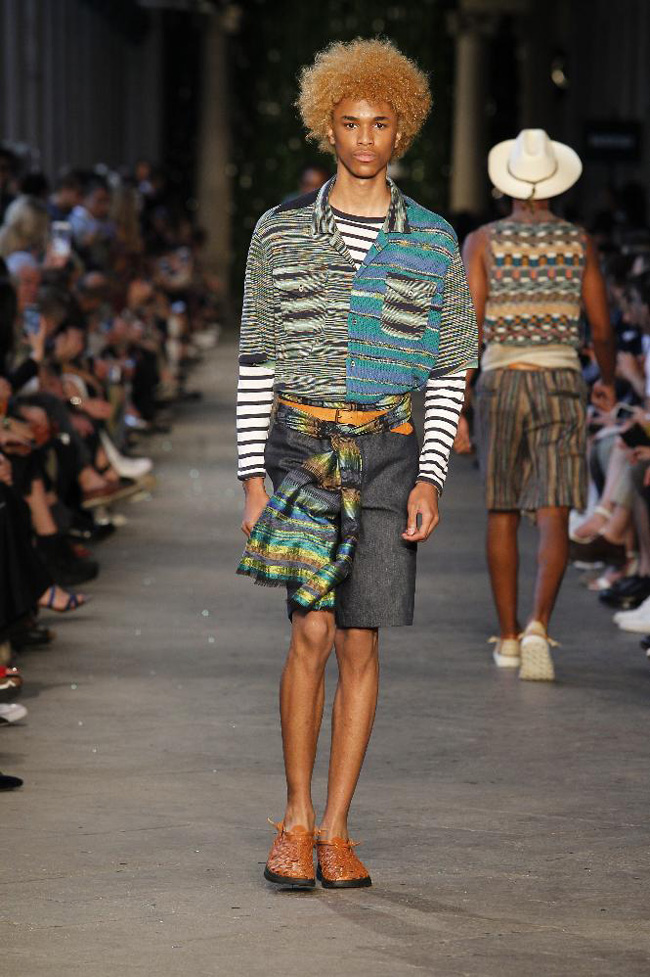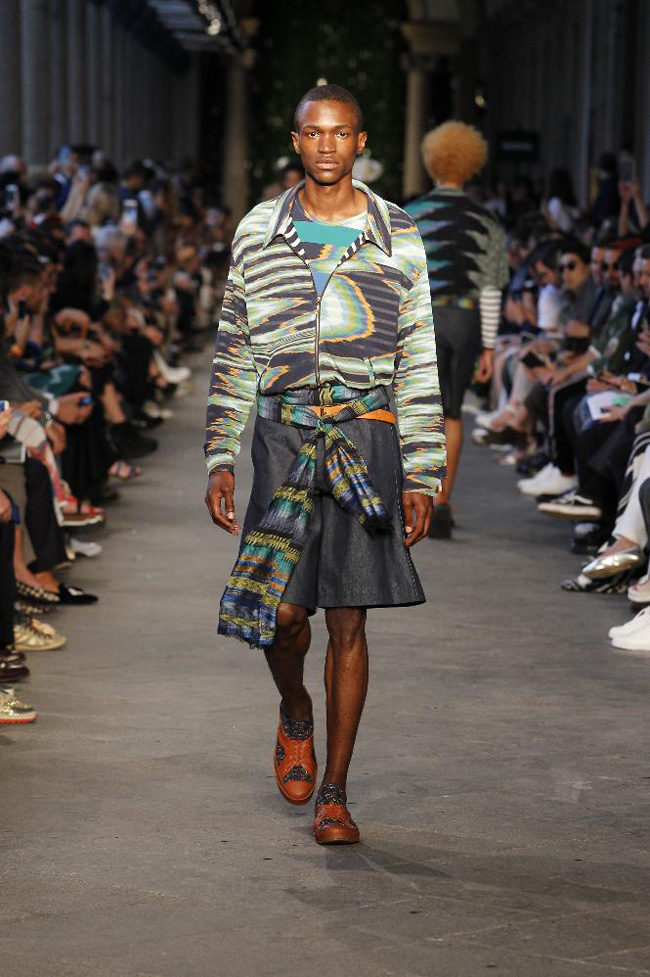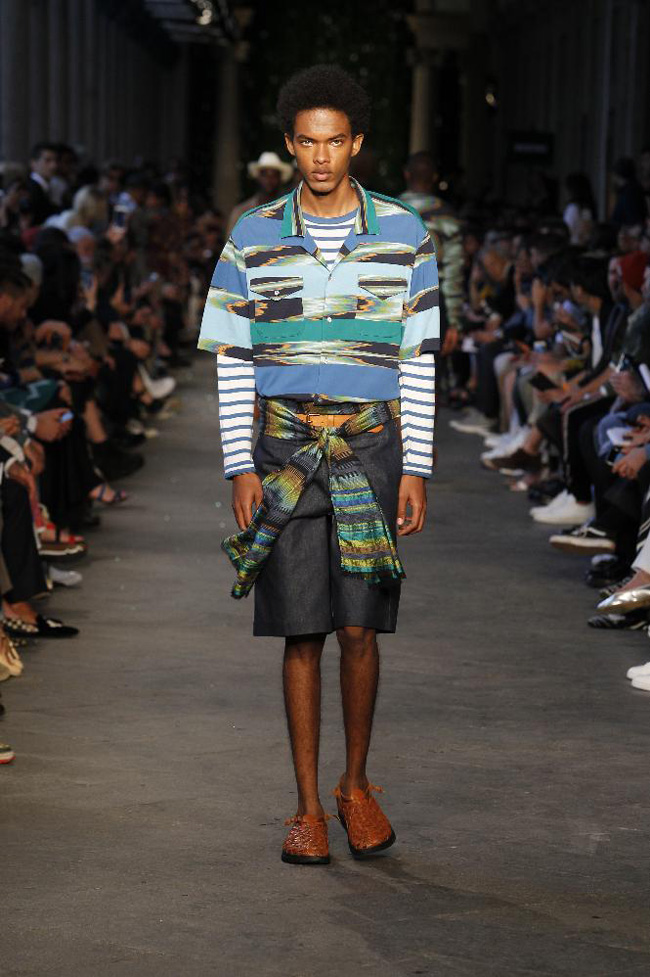 In descent, an ever-magnifying profusion of color, texture and movement. This is the exquisite and lyrical voyage of an avian creature that bears in its talons the metaphorical thread which stitches together present and past, people and tradition, legend and history into a timeless, woven tableau, narrating a tale of culture and land. Missoni Men's SS 2017 collection takes flight this season in the form of the resplendent and sacred quetzal bird as it navigates over and through the glimmeringly sublime settings of Guatemala.Traveling across the vibrant Guatemalan landscape is like entering an endless spectrum of color emanating from its natural settings and spirited inhabitants.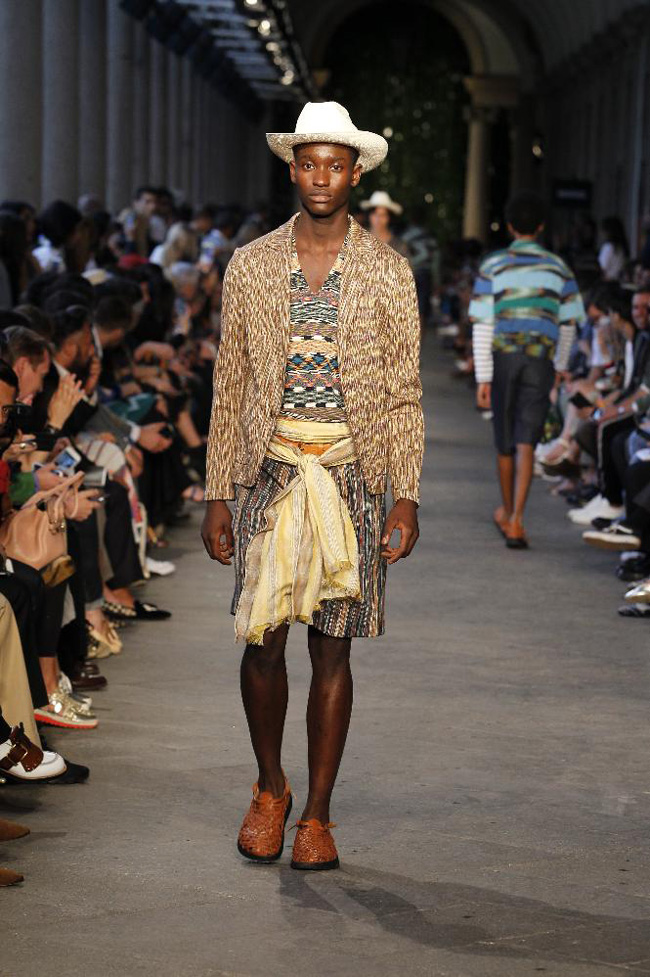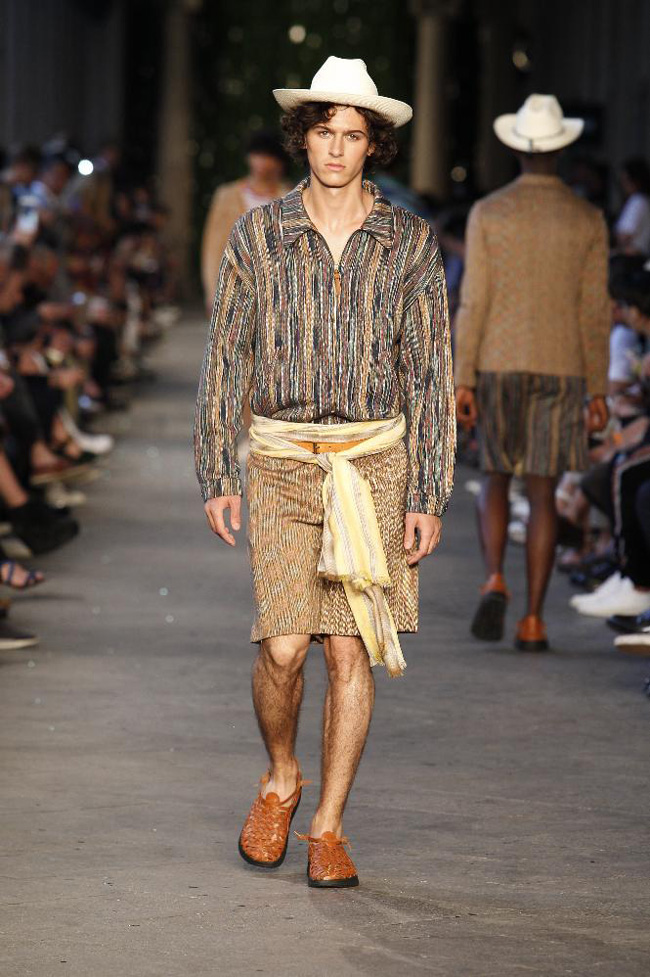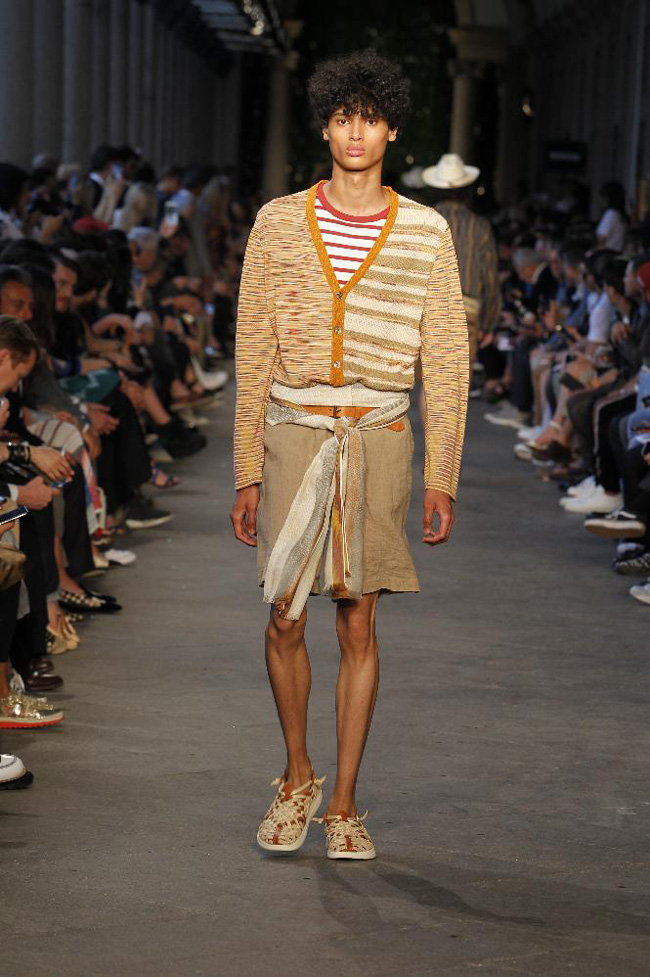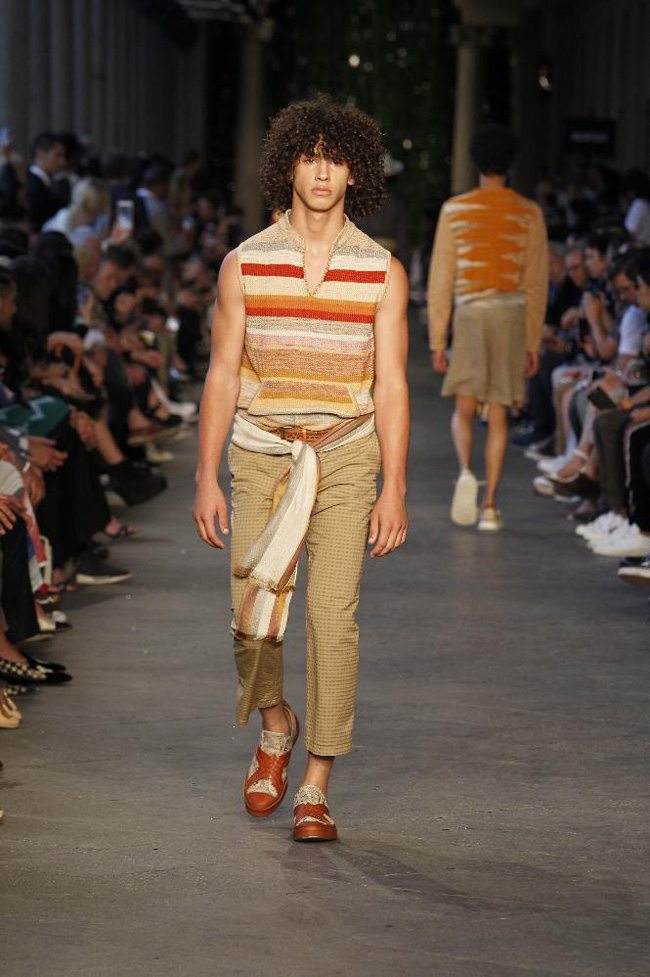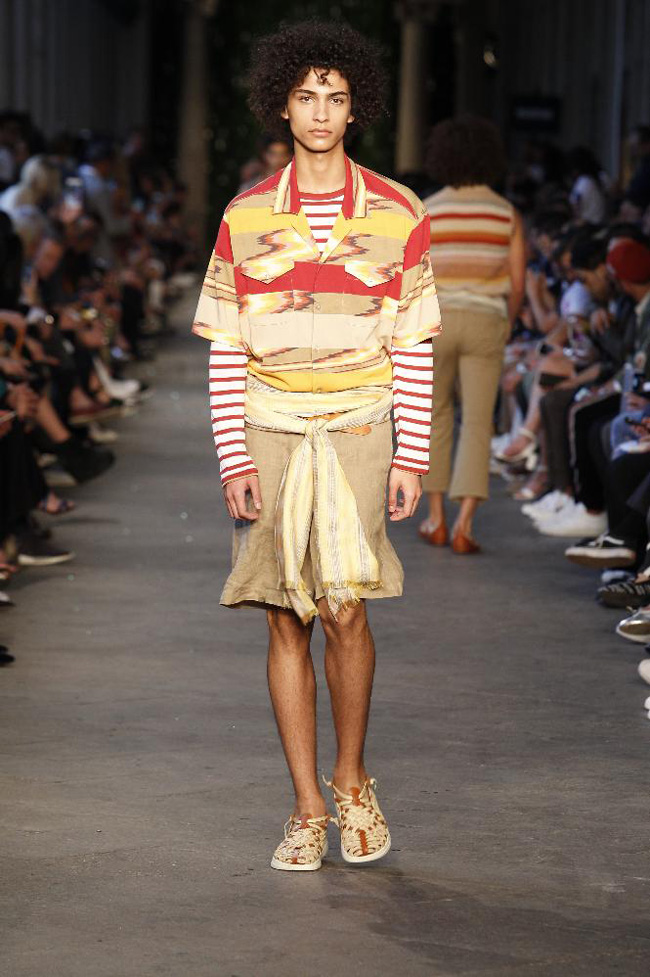 Drawing inspiration from this panoply of chromatic vividness, this season's color palettes include: bone, dark coffee brown, hibiscus orange, cochineal red with pops of Mayan gold; deep jungle green, light jade, tyrian purple with accents of bright papaya and indigo, quetzal blue, quetzal green with hints of parrot green. This harmonious mingling of tones and hues reaches its unprecedented pinnacle in an 83-color fabric created on Missoni's historic looms in Sumirago, a surreal space-dye blending together ten colors and an impressive Guatemalan-inspired patchwork.Missoni's artisanal heritage and innovative techniques are in full force this season. Speckled and délavé linens, cottons twisted with iridescent metallic yarns, bouclé yarns and cotton crêpes seamlessly come together to create incredible tactile textures and patterns.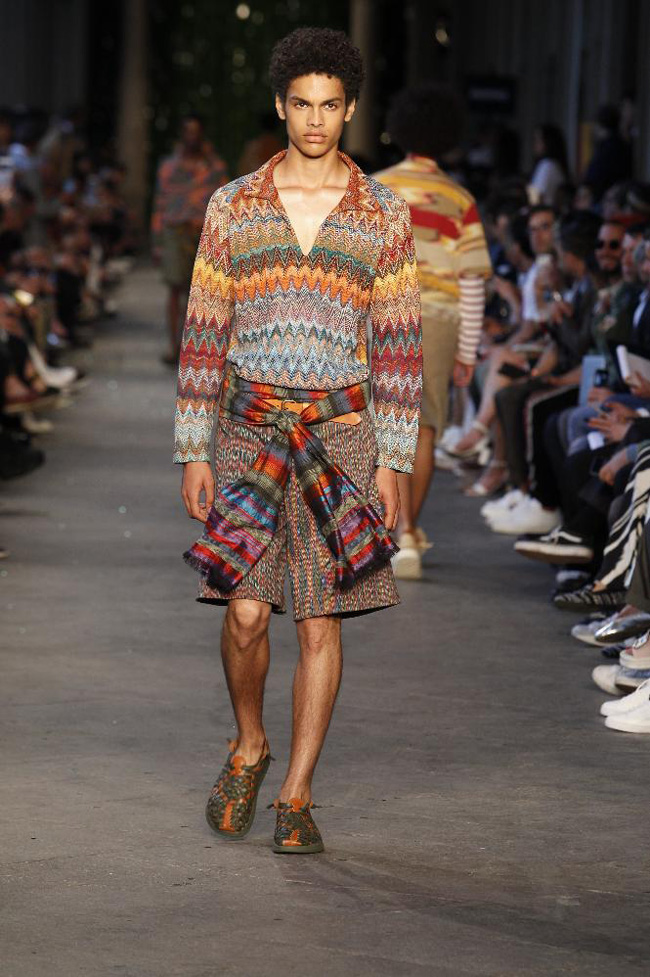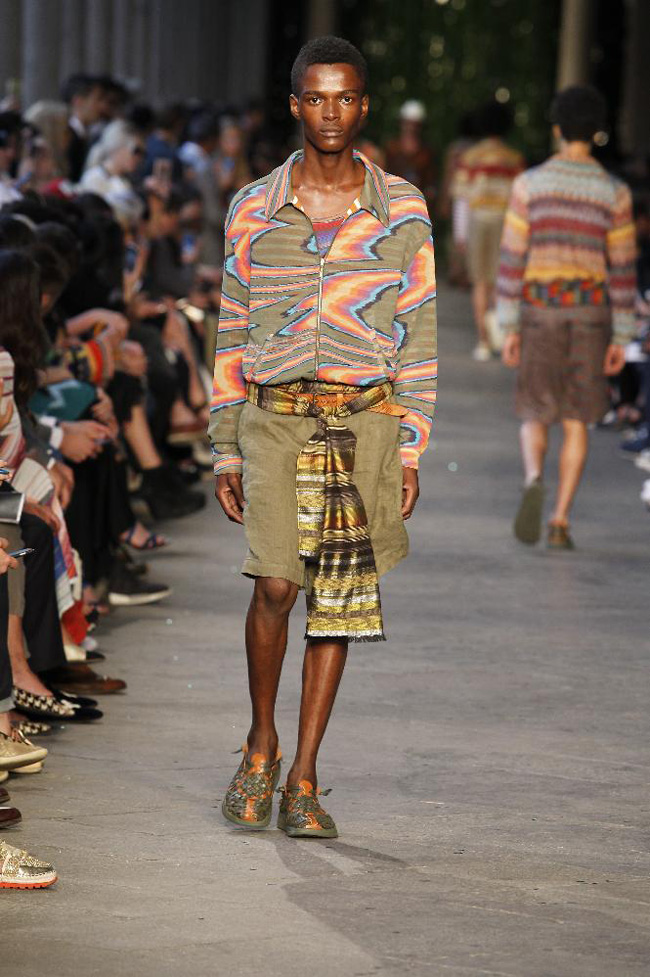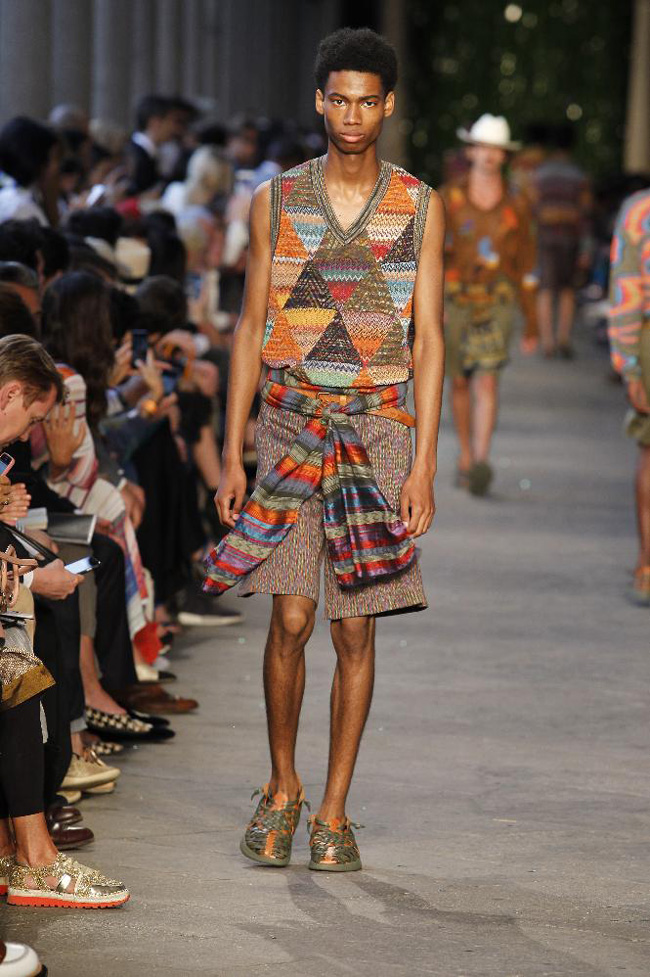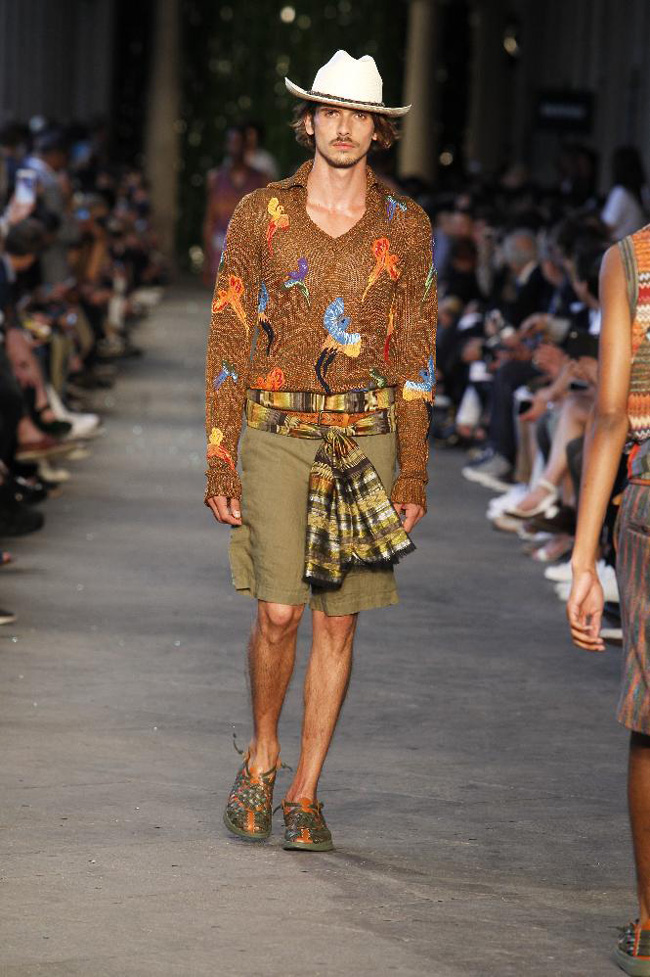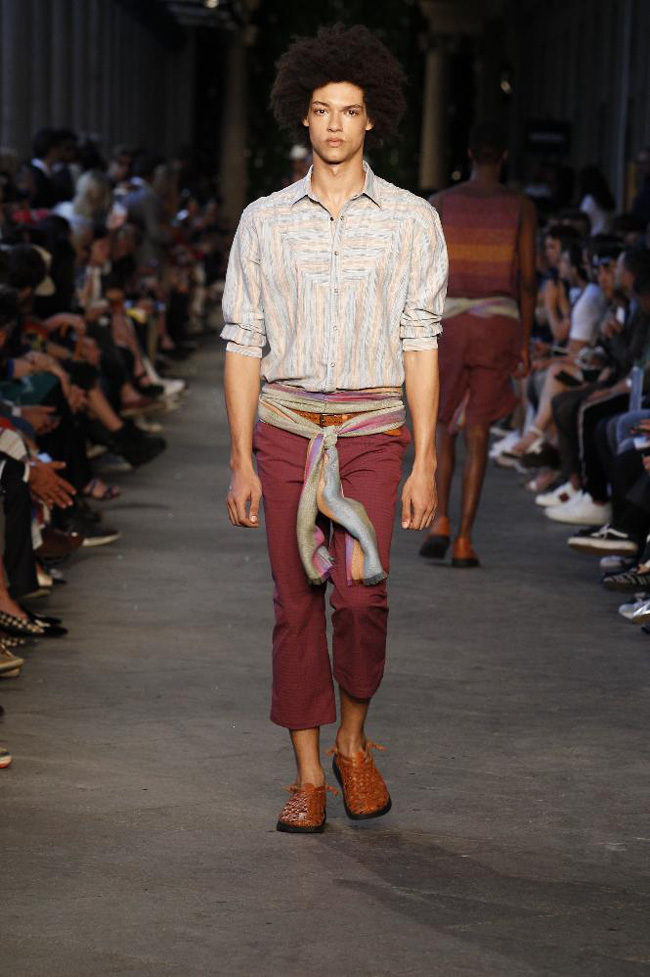 Degradé schemes, macro space-dyes, chevron jacquards, geometric formations, irregular checks and ikat-like effects showcase Missoni's reinterpretation of the traditional patterns and colors of Guatemalan hand-woven fabrics. Hand-embroidered detailing incorporates a recurring quetzal design in either metallic gold or multicolored threads. This playful bird motif continues on a series of fabrics that have been treated to be given either a vintage or over-dyed effect.Referencing the traje, or the traditional native Mayan dress, as well as the European influences on the Guatemalan vaquero with his chaquetas, sobrepantalons and camisas, featured pieces in this collection include: embroidered loom-knit blouson jackets; embroidered cowboy shirts made from an exclusively-woven jacquard; knee-length, Japanese-denim shorts with a pinching-sash belt; bootleg jeans and chinos; tropical-weight field jackets in washed suede or cotton-linen blends; embroidered knitted tunics and varied decorative sashes or fajas.Completing each look in true Guatemalan style are footwear collaborations with designs that hint at the classic caites sandal of Central America and beautifully contribute to the mood of the season.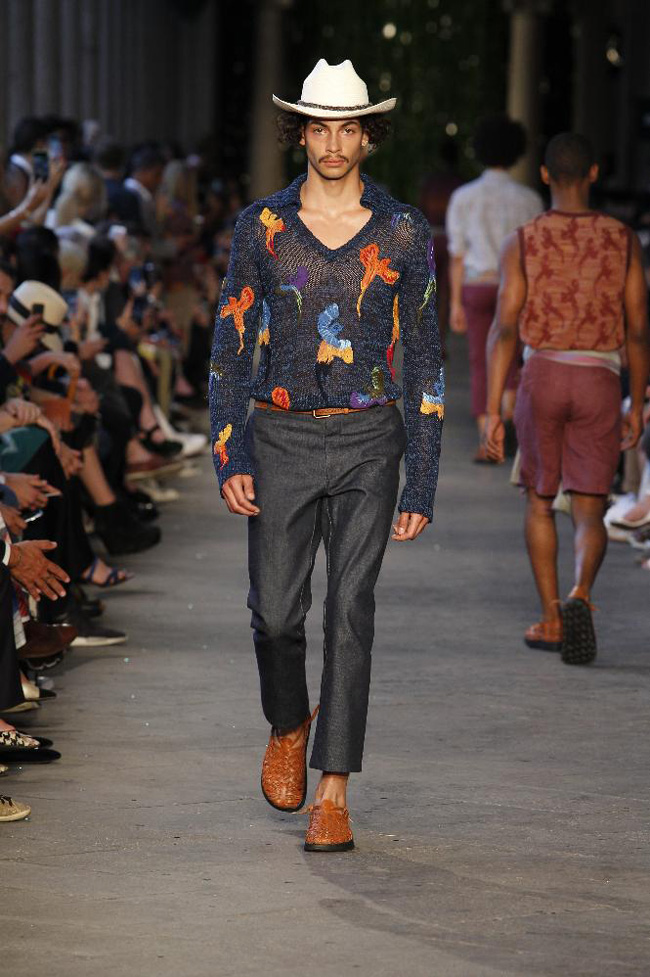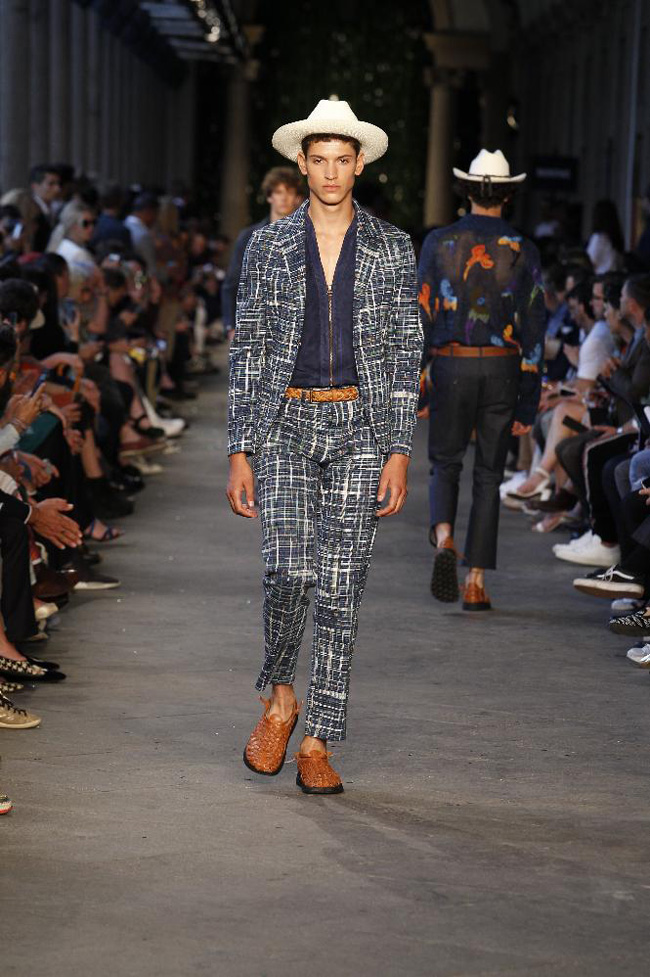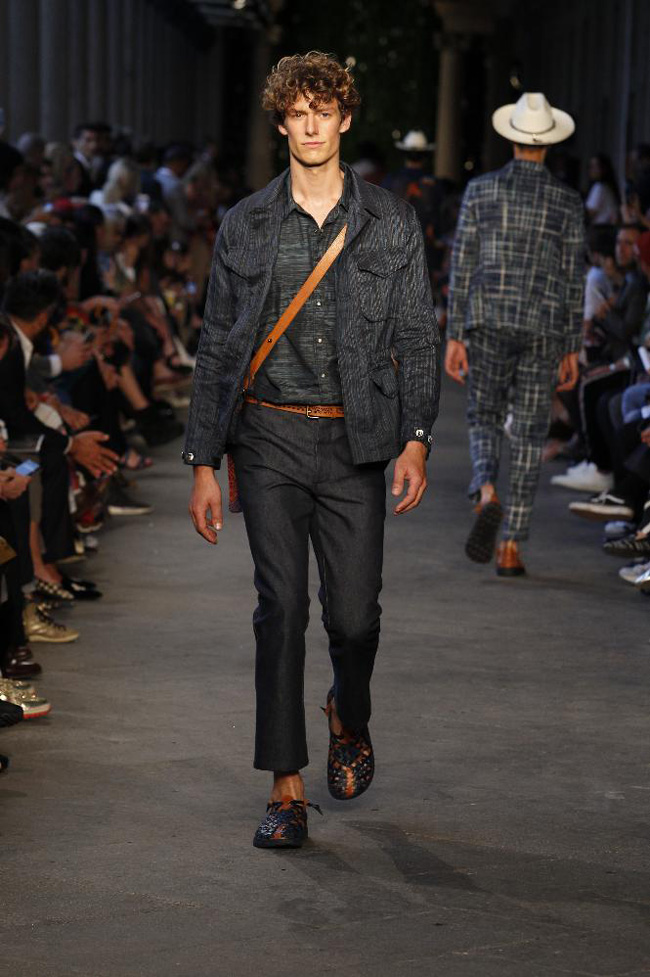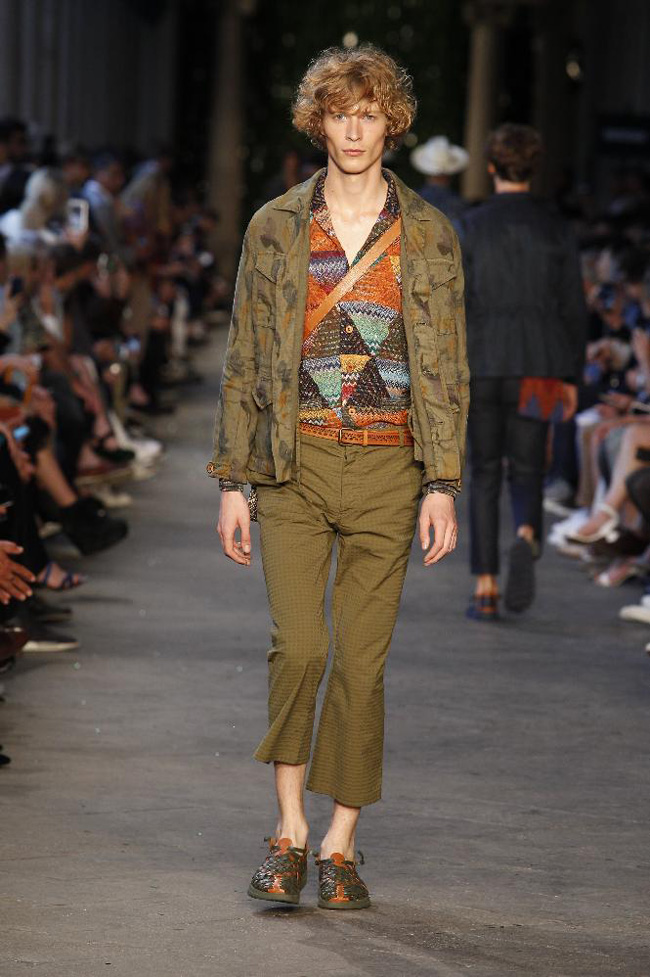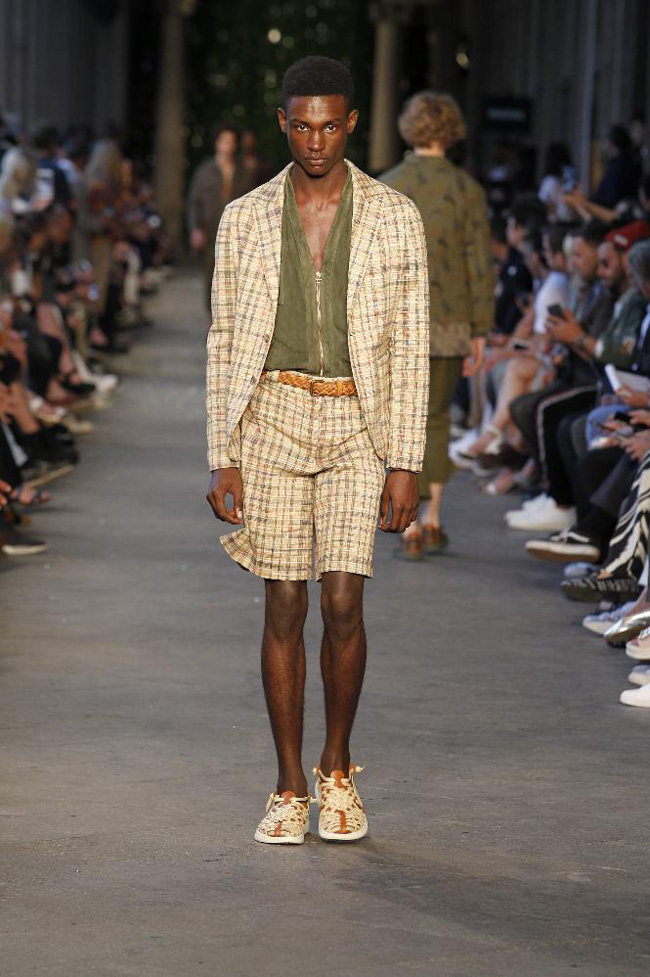 Malibu Sandals, the Southern California creator of the "modern huarache" introduces the Latigo, a closed-toe sandal made from vegan leather in tonal variants exclusive to Missoni. Converse has redeveloped its 1970s Low Chuck in a knitted jacquard Missoni fabric flecked with multicolored space-dye yarns and woven-leather overlays. To round things off, Missoni has created a cutoff ankle cowboy boot in tone-on-tone buffalo leather and suede.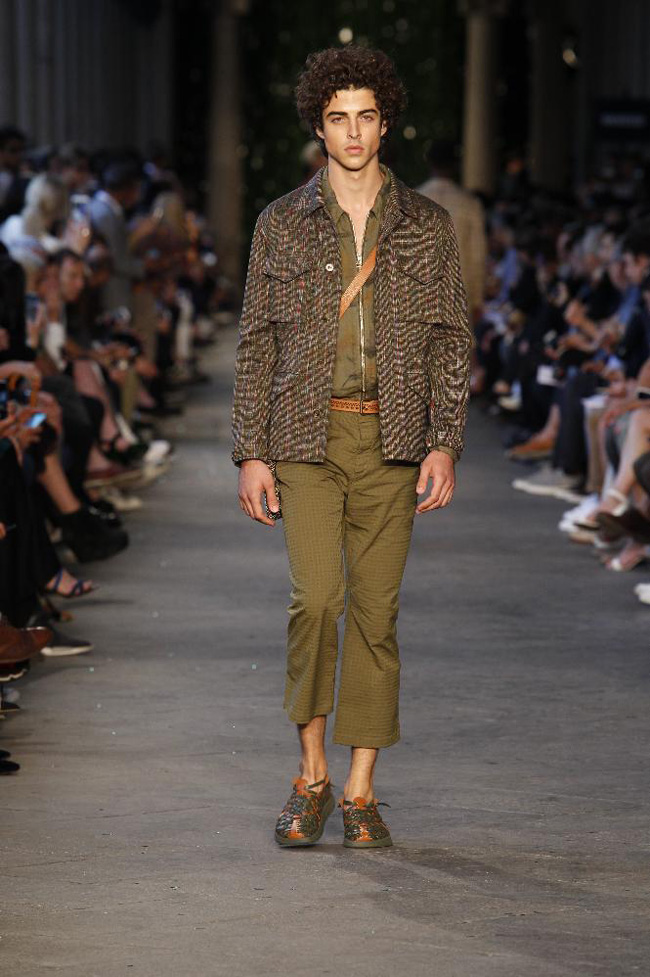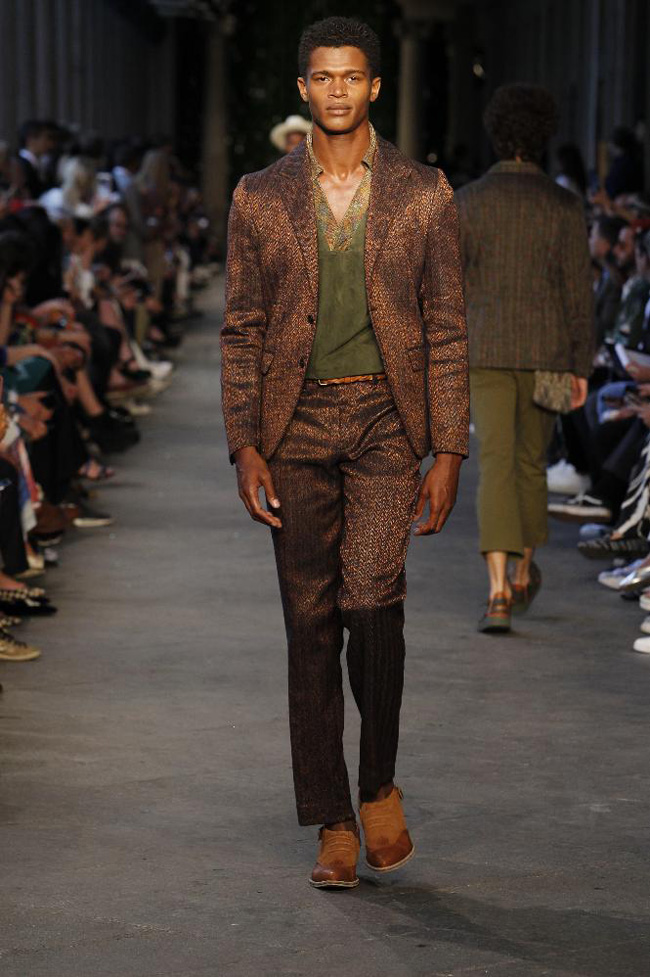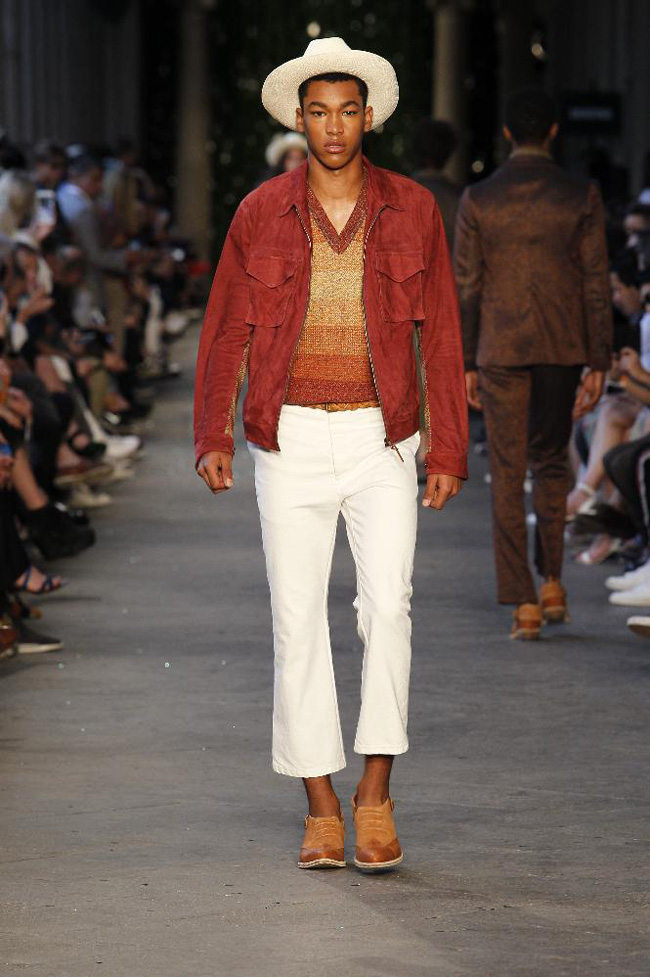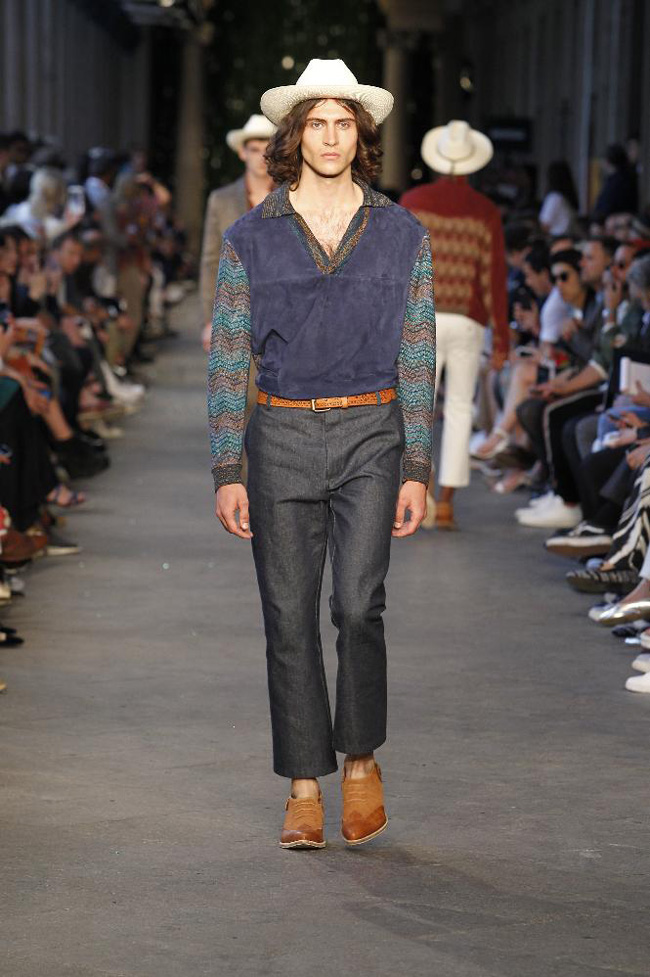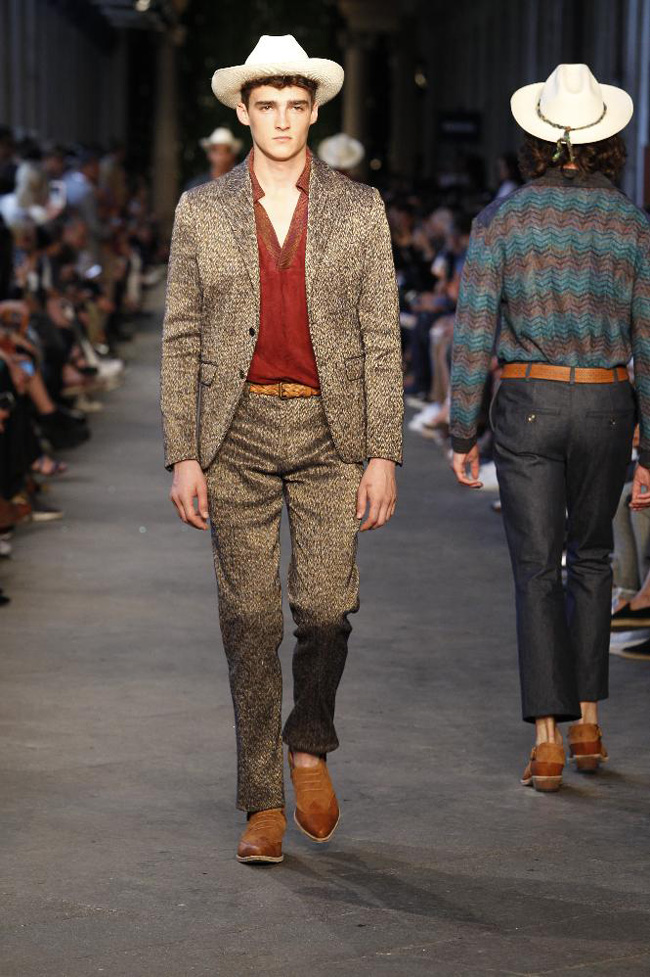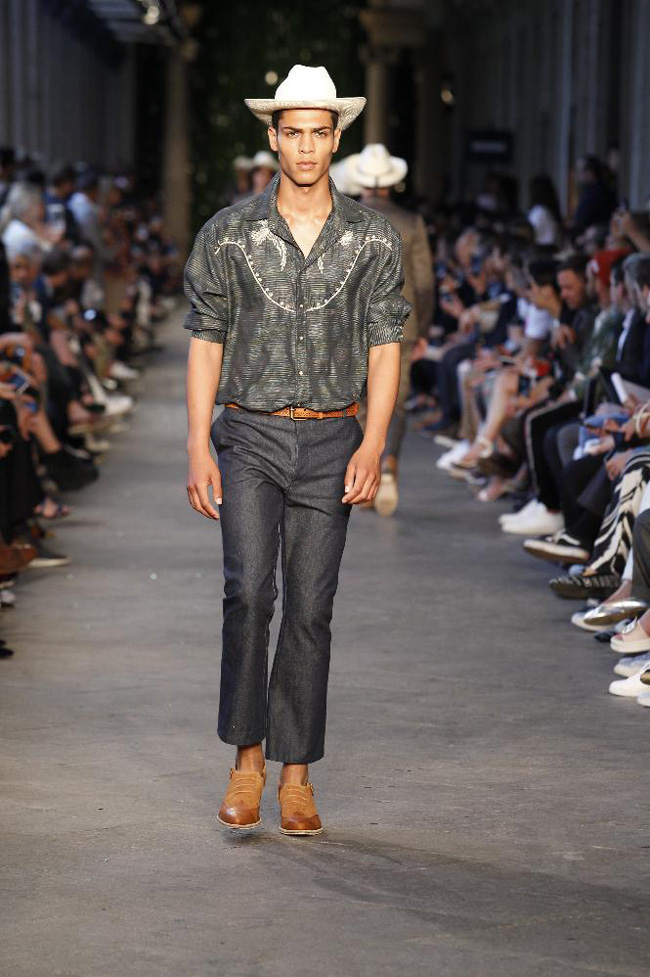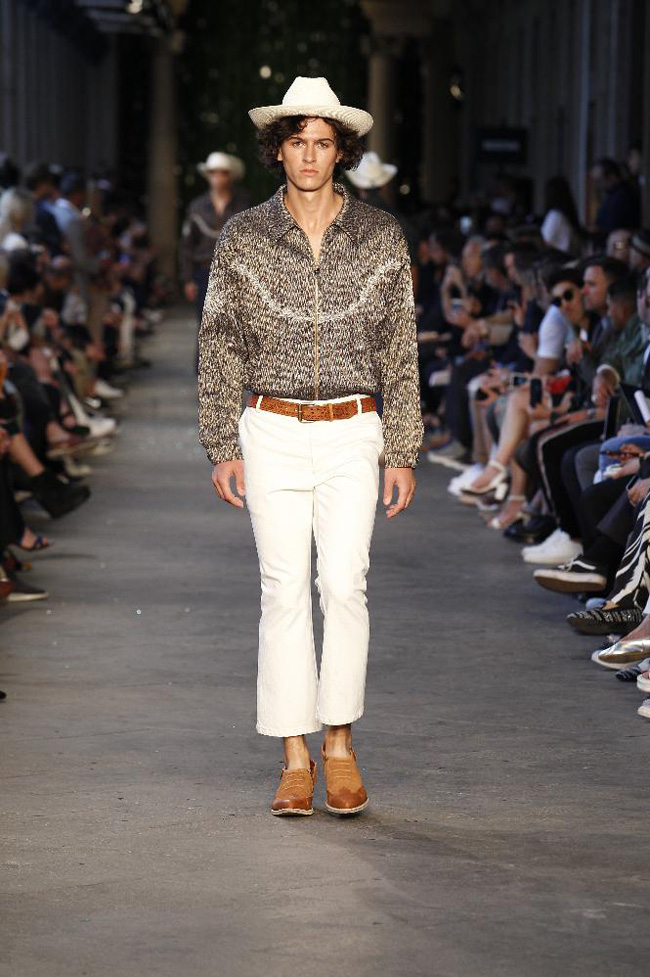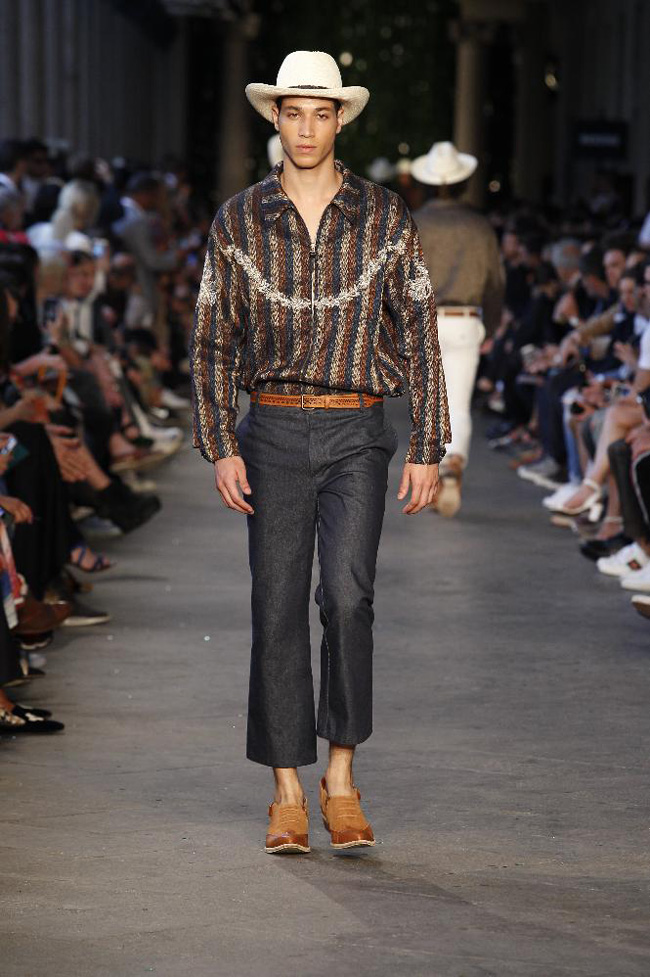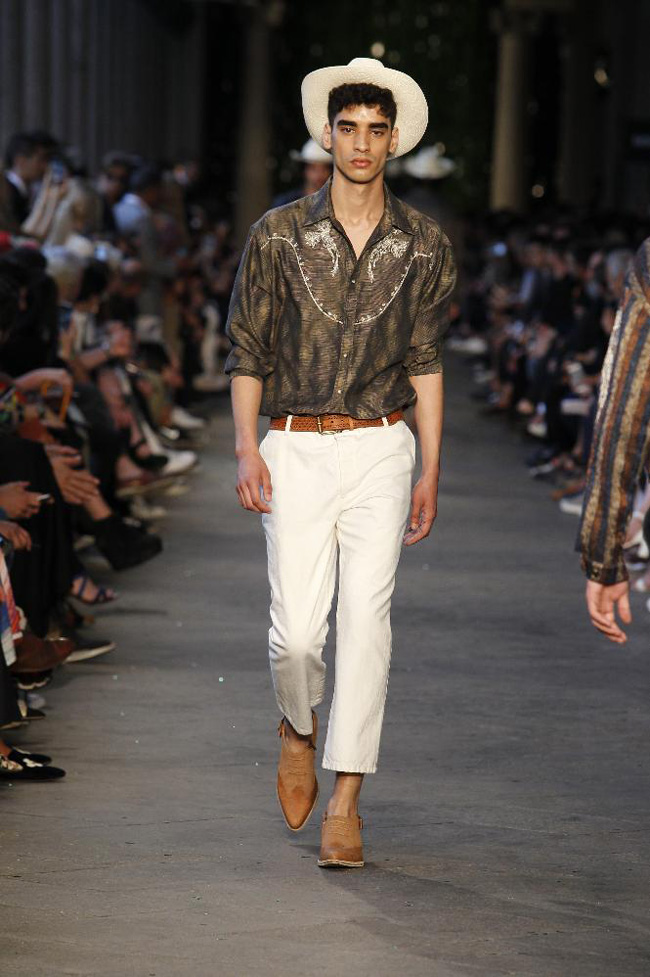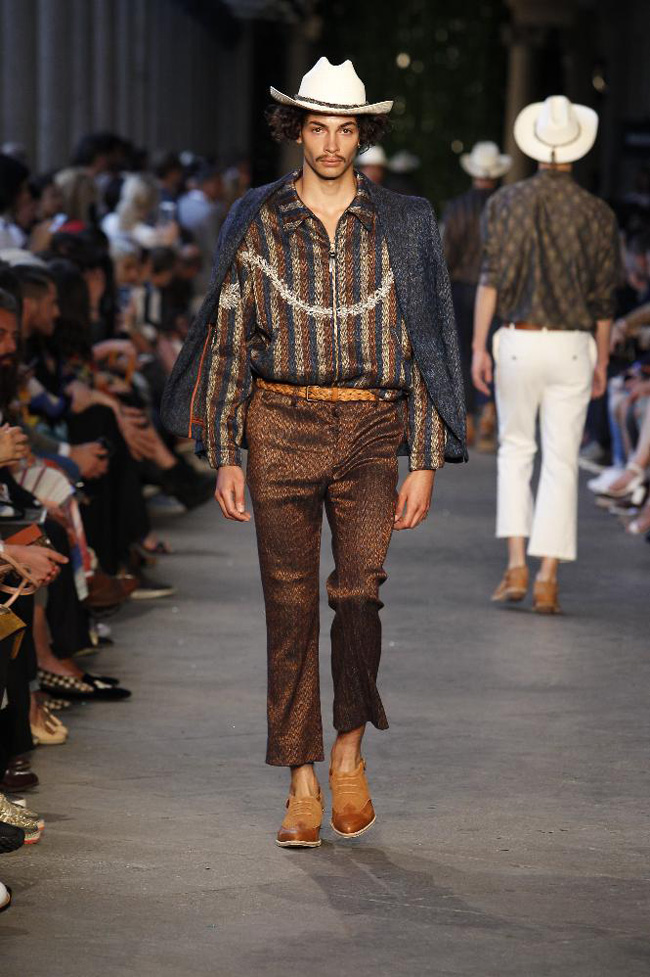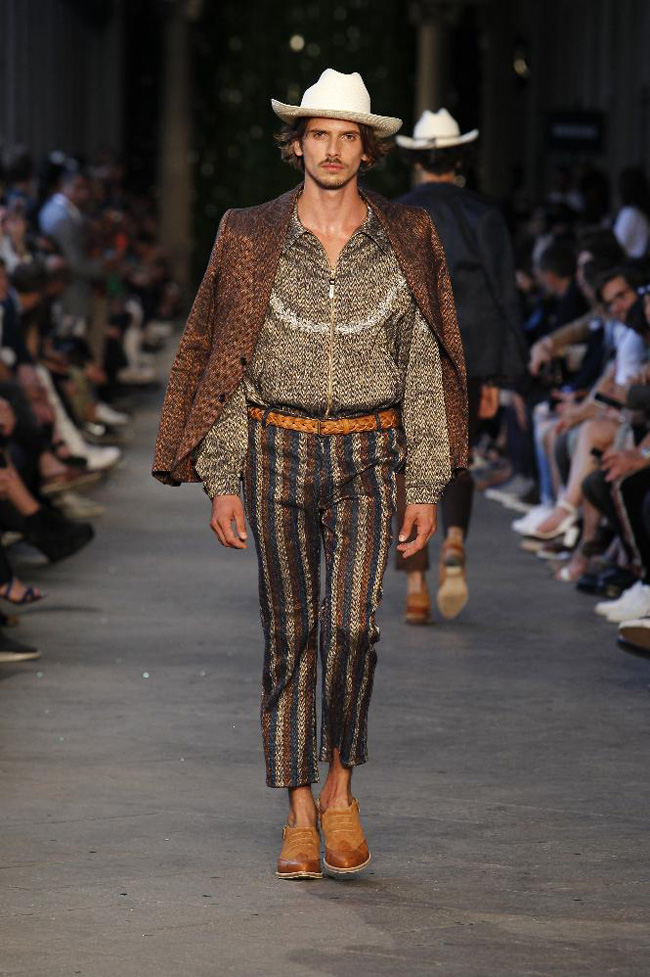 Photos and information: missoni.com


Hits: 7314 | Leave a comment