Larusmiani Tailor Workshop
Forty master tailors are engaged in the Larusmiani tailor's workshop to make every garment in the collections by hand. The experience of decades of work carried out using only needle and thread combine with the modernity of Larusmiani style to create collections that respect old-established sartorial traditions while exalting the creativity of the designers.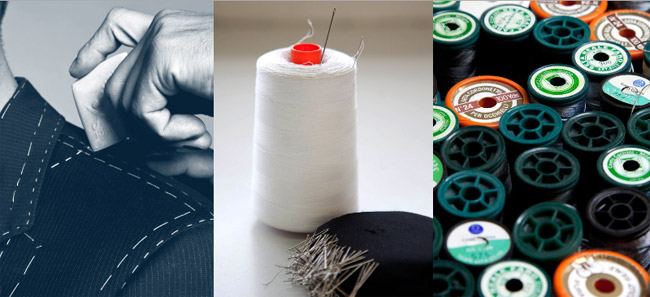 It can take as many as 32 hours to make a suit, from attaching the collar of the jacket to felling the shoulders, embroidering the buttonholes and ironing the sleeves. Expert hands cut the fabric with precision, following the same quality standards also for the trousers, and all finishes are done by hand. The carefully selected fabrics range from the noblest wools to prized cashmeres, brilliant silks and the finest cottons. The making of shirts also entails 17 steps carried out entirely by hand to guarantee absolute comfort and elegance. A number of details make each shirt unique - for example, the collar and armholes are sewn entirely by hand and hand-felled seams give the garment a stretchiness that ensures the greatest possible freedom of movement.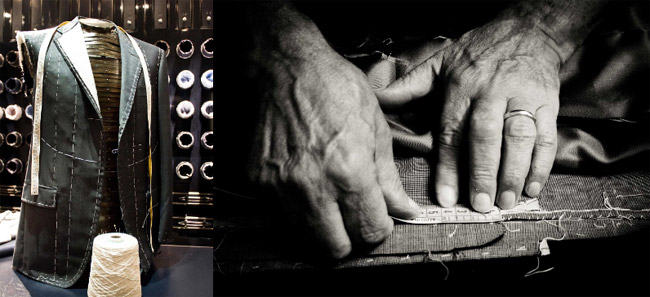 Buttonholes are also meticulously cut and embroidered by hand, and together with the real mother of pearl buttons, contribute to the authenticity of a produce entirely handmade in Italy. The Larusmiani topcoat is also a product of outstanding sartorial distinction. 24 hours of work and 21 steps carried out by hand go into its making, from the preparation of the paper pattern in the workshop to cutting the fabric. The production of accessories is entrusted to expert, specialist craftsmen; from shoes to belts, the products guarantee exclusivity and uniqueness. Larusmiani ties, with the exception of the heavier cashmere ones, are seven-fold - the fabric is folded seven times before being sewn - to create an accessory of great distinction which has always been synonymous with elegance.

Photos and information: www.larusmiani.it


Hits: 4572 | Leave a comment